Today's Top Real Estate News
Provided by RISMedia News
8/24/2019 11:39:42 PM
5 Tips for an Eco-Friendly Plumbing System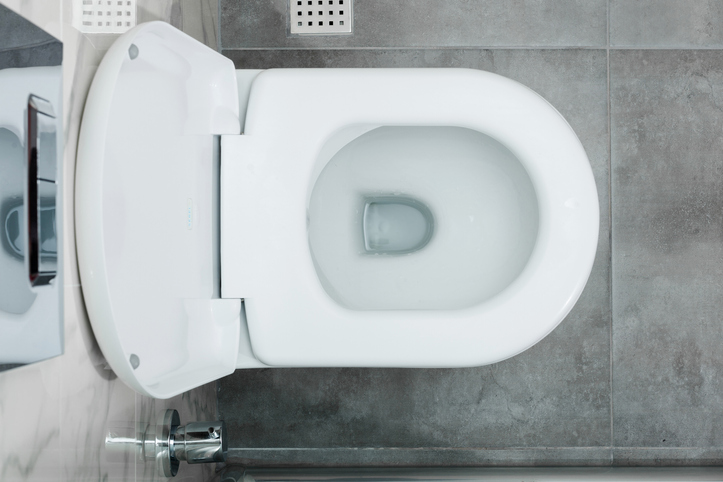 You likely think of recycling, food choices and transportation reduction when you think of eco-friendly behavior. But what about your plumbing?

"You don't have to overhaul your plumbing system to have an impact on your wallet and the environment," says Joseph Giannone, owner of Joseph Giannone Plumbing, Heating & Air Conditioning. "When it's time to replace a toilet, sink or washing machine, consider low-impact models that use less water to get the job done. It might be a little more expensive, but it won't take long to recover the cost once you start saving money on your water bill every month."

New equipment is one reliable way to save money, but you don't have to splurge on a full bathroom update to have a noticeable effect. A few simple habits can reduce the amount of water you and your family use, and just remember to look for eco-friendly features when it is time to replace outdated fixtures.

To help, the Philadelphia-based plumbing and HVAC company offers the following sustainable plumbing suggestions that will help homeowners save money and conserve water.

Don't flush anything that's not supposed to be flushed. Paper towels, food, sanitary products and medication should never be flushed. In addition, many products marketed as flushable really aren't. Cat litter and disposable wipes can introduce germs into the water system or clog your pipes.

Upgrade appliances and fixtures. The next time you need to replace bathroom fixtures or appliances, get a new model that uses less water, like a dual-flush toilet, a low-pressure shower head or motion-sensor faucet.

Check for leaks – and fix them. The cost of unseen leaks can add up over time. Listen for drips, watch for water stains and monitor your utility bill for any unexpected surge in usage. If you suspect a leak, check with a plumber you trust to make sure and take the appropriate next steps.

Filter your water. If you have concerns about the local water supply, have a home filtration system installed. In the long run, it's cheaper than drinking bottled water, and you'll use less plastic.

Avoid the use of caustic drain cleaners. Many cheap drain cleaners may unstop a stubborn clog, but they can do a surprising amount of damage to your plumbing. Pipes, especially older ones, can be corroded and weakened by harsh chemicals, leading to breaks, leaks and contaminated water. Whenever possible, choose a more eco-friendly option like a biological drain treatment, or enzyme-based solution.

"It doesn't take a dramatic change in lifestyle to make a difference," Giannone says. "With planning and practice, many people will notice an improvement in their water bill almost immediately. And with today's technology, you can significantly reduce the amount of water you waste without feeling like it's a sacrifice."

Source: Joseph Giannone Plumbing, Heating & Air Conditioning

Published with permission from RISMedia.
Get the Most Out of Your Benefits Enrollment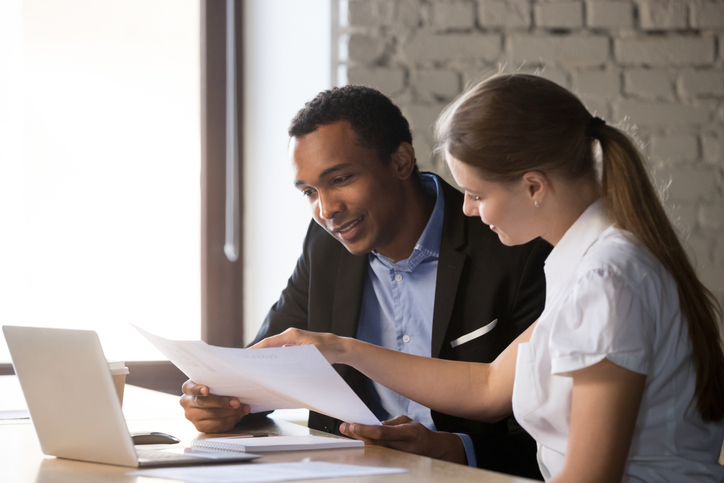 (Family Features)--A lackadaisical approach to benefits enrollment could leave you short on coverage or end up costing you more than it should. Gathering information and making time to thoroughly consider your options and needs can help ensure you're getting the best value from your employer's benefits package.

Approach this year's open enrollment with these tips from the experts at Colonial Life in mind:

Take life changes into account. A major event like a birth or marriage makes you eligible to adjust your benefits between enrollment periods, but there are many other factors that may affect your coverage needs. For example, you may not bother with dental coverage for a newborn, but once that child has some teeth and is mobile, it's a good idea to add coverage in the event a fall damages a tooth.

Be conscious of changes. It's quite common to allow your benefits to renew automatically when the enrollment period rolls around. This can create problems as plans and coverages often change from year to year. Deductible amounts, office visit copays and even categories of coverage can shift from one year to the next. Even if there aren't any changes to the coverage, there may be a new pricing structure or additions to coverage that could benefit you.

Dedicate some time. When signing up for benefits for the first time, most people spend at least a little time reviewing each plan option. If you have your premiums deducted from your paycheck automatically, you probably don't give a lot of thought to your benefits, especially if you're relatively healthy. Open enrollment is the time to give them more than a passing thought.

A survey by Colonial Life showed that 69 percent of employees spend less than 60 minutes learning about their benefits choices, but that limited time commitment can ultimately affect overall job satisfaction.

"This can be a huge problem for both employees and their employers, because a lack of engagement with the benefits program leads to lower morale and higher turnover," says Steven Johnson, vice president of enrollment solutions at Colonial Life.

Instead of a cursory flip through the materials, dedicate some time to thoroughly review all the information and make notes about areas you have questions.

Discuss your options. Benefits can be complicated, and there are a lot of terms and jargon in the insurance world that can make it hard to understand exactly what your benefits will cover. That's why it's a good idea to sit down with a knowledgeable benefits counselor to discuss your family and personal financial situation.

Technology may be king for many aspects of life, but the survey found that just 11 percent of employees name the internet as the place they turn to learn about benefits during enrollment each year. However, 76 percent of employees turn to humans including HR professionals, coworkers, family and friends.

There isn't a one-size-fits-all solution for benefits, but a one-on-one counseling session can help simplify the entire benefits process. A private consultation may help you understand how each benefit election impacts your paycheck, as well as simplifying complex benefit concepts, answering your questions and walking you through the enrollment process.

Source: ColonialLife.com

Published with permission from RISMedia.
Back-to-School Hacks to Keep Everyone Organized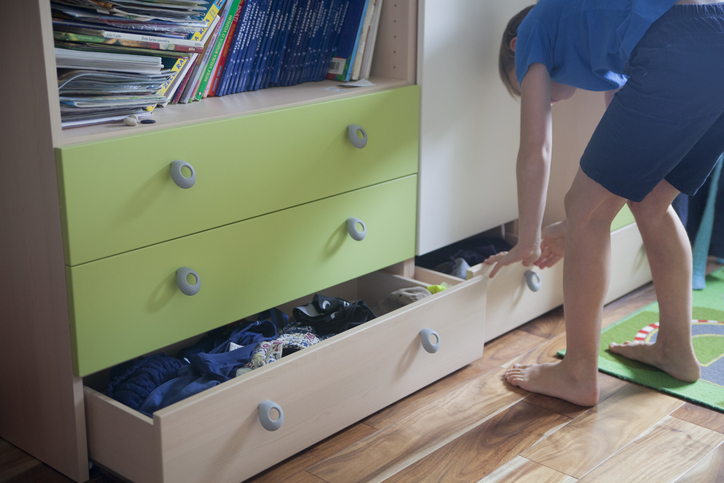 For most parents, and children, back-to-school time is exciting—a time for new clothes, new friends and new schedules to follow. But it takes a lot of planning and organization to keep those schedules on track. From Good Housekeeping Magazine come some sensible hacks to help ward off hectic mornings, lost permission slips and untimely battery failure:

Play keep vs. toss. Put on a favorite movie and place two cartons in front of the TV. Have each kid try on last year's clothes while watching the movie, then toss them into the appropriate boxes.

Keep spares in your car. If you drive your kids to school, pack two or three sturdy plastic bags to keep in your car, one with tech needs like spare chargers and batteries, one with first-aid necessities and extra hair ties, and another with homework helpers like a calculator and extra pens and pencils.

Post a family calendar. Keep everyone's schedules straight on a large calendar posted in a prominent place. Color code it if you'd like, and write in meetings, practices and appointments so shared reminders are always in view.

Post a chart for little ones. As teachers know, kids respond to gold stars and recognition. Post a work chart on the fridge listing the child's chores and responsibilities. Getting a gold star for remembering to take out the trash each night for a week should help keep kids on track.

Use sticky notes. No need to remind your kid three times to feed the cat or take his tennis racquet to school. Post a sticky note on his door, or wherever it can't be missed. It's a simple solution, but it works.

Get a file box. No more paperwork going missing. Color code file box sections for each kid, giving everyone a place to file past assignments, current or upcoming work, reference materials, etc.

Start a supply stash. Buy poster board, markers, index cards and other school supplies in bulk while they're on sale prior to the school year starting. Keeping a stash on hand all year will ensure your children have exactly what they need to complete any and all assignments.

Published with permission from RISMedia.
From Bus to Playground: Back-to-School Safety Overview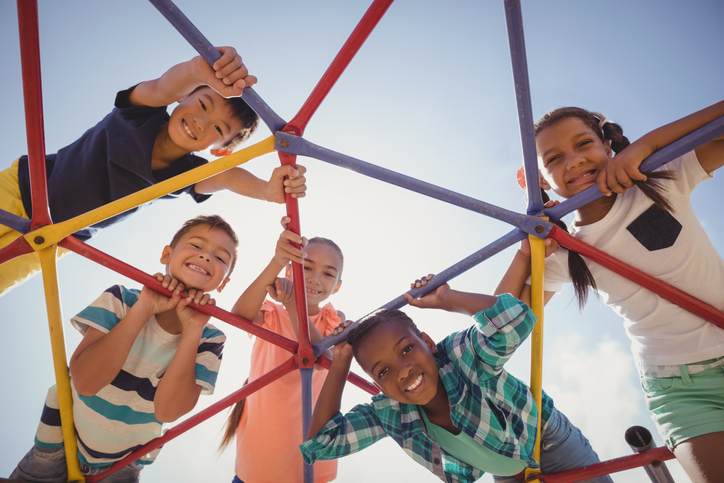 Back-to-school season is a fun, exciting time. But regardless of the age of your child, the U.S. Consumer Product Safety Commission (CPSC) urges parents and students to keep safety top of mind. Below are their top tips.

Distracted Walking. For the five-year period from 2014 - 2018, there were an estimated 6,500 ER-treated injuries associated with walking-while-texting.
Smart Tip: Keep your head up. Don't text or talk on your phone while walking. Distracted walking can be dangerous, especially near traffic and cross walks.

Bicycles. From fractures to contusions and lacerations, there were an estimated annual average of 154,200 ER-treated bicycle injuries from 2016 to 2018, for children under the age of 16.
Smart Tip: Biking, skateboarding or riding a scooter to school? Use your head and wear a helmet.

Playgrounds. Each year, there are more than 230,000 injuries associated with playgrounds. CPSC has investigated 40 deaths associated with playground equipment that occurred since 2014.
Smart Tip: Leave necklaces and clothing with drawstrings at home to reduce strangulation hazards.

Backpacks. Children shouldn't say, "Oh my aching back!" If they do, it could be the result of a heavy backpack. From 2016 - 2018, there were an estimated annual average of 7,400 kids under 19 years of age treated in emergency rooms for injuries related to backpacks.
Smart Tip: Lighten the load. Make sure backpacks for your students are not too heavy.

Movable Soccer Goal Deaths and Injuries. The CPSC is aware of 10 reported fatalities involving children under the age of 16 between 2000 and 2016 due to soccer goal tip overs or structural failure. During 2000 to 2018, there were nearly 3,300 emergency department-treated soccer goal tip over- or structural failure-related injuries involving children under the age of 16.
Smart Tip: Make sure movable soccer goals are anchored securely.

Source: U.S. Consumer Product Safety Commission

Published with permission from RISMedia.
Bathroom Heaven: Creating a Spa Oasis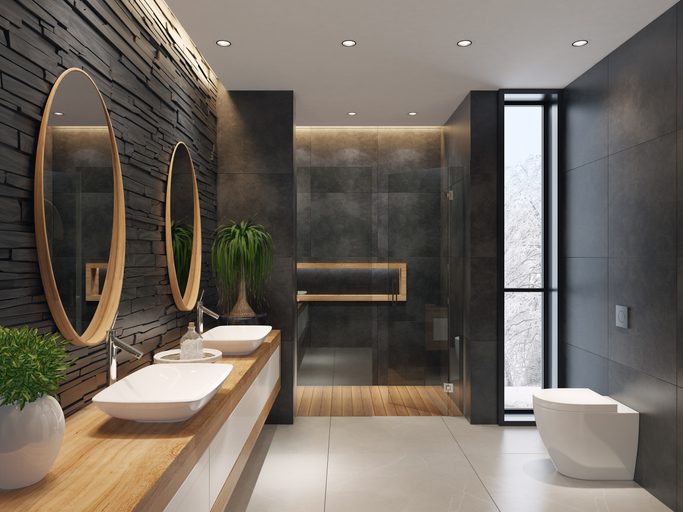 (Family Features)--Transforming your bathroom into a personal home spa allows you to come home to a relaxing environment every day. By making space and removing clutter, along with adding decorative touches, you can achieve a stylish spa-like atmosphere in the comfort of your own home.

Whether you enjoy the understated, nature-inspired colors or the calming atmosphere, a spa-like bathroom can be beautiful, welcoming and relaxing. Escape the ordinary with these cabinetry ideas from the experts at Wellborn Cabinet:

Float your vanity. When it's time to retreat, a spa-like bathroom promises sanctuary in its design. Floating vanities mount directly to the wall, providing more floor space and creating a streamlined look. By mounting the vanity to a wall, the space is broadened, naturally making the bathroom look and feel larger while allowing for height customization.

Although the aesthetic benefits often come at the cost of limited under-sink storage space, this potential pitfall can be overcome with a customizable U-shaped drawer option designed to fit around the sink plumbing in your bath, allowing you to use all that under-counter space.

Clever, concealed storage. Style and functionality combine in bath cabinets and vanities designed to create your own private retreat where your space is serenely ordered and uncluttered. Common amongst spa-like bathroom styling is a clutter-free space, which allows for everything to be hidden behind the cabinet doors, making storage solutions vital.

To get the spa-like bathroom look, consider adding organizational solutions like a tiered spice rack, sliding shelves and vanity appliance pull-outs. A tiered spice rack keeps your cabinets organized and makes your morning routine easier. Sliding shelves can make your mornings less hectic with a gentle pull that brings bath essentials right to you. Conveniently store hairstyling tools in one location without compromising design or space with a vanity appliance pull-out.

Incorporate ample lighting. Design with relaxation in mind; the calm, warmer natural-color tones and ambient lighting help lend a relaxing vibe. Cabinet lighting adds depth, dimension and visual interest to a bathroom. An ideal lighting design goes beyond a centralized ceiling fixture and includes multiple layers of light.

Lighting in the bathroom is essential; illumination for everyday tasks can make your bath appear larger, add warmth and set the right mood. Lighting may also be designed to tuck cleanly inside and under cabinets to provide well-placed light without visible fixtures or distracting wires.

Infuse natural elements. Nature can be infused into the design by playing on textures with metals, earthy color tones, the graining in the cabinetry and the addition of a subtle waterfall separating the his-and-her vanity to provide a relaxing retreat.

Source: Wellborn Cabinet

Published with permission from RISMedia.
Get Smart About Your Outdoor Power Equipment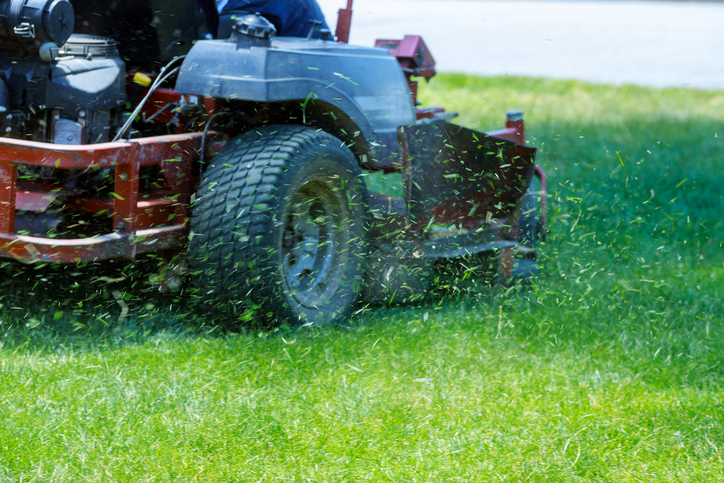 Your garage or tool shed may be locked and loaded with an array of impressive outdoor power tools, ready to be put to good use in the aftermath of a storm. However, this equipment can be more hazardous than the weather event itself if not used properly. Here are some recommendations from The Outdoor Power Equipment Institute (OPEI) for prepping to use these products in advance of storm recovery. Doing so will help ensure not only a smooth and effective clean-up, but more importantly, everyone's safety:

1. Survey your property. Know in advance the type of damage that might occur during a storm and the tools that you'll need, i.e., a chainsaw, pruner or generator. Make sure this equipment is in good working order and, if not, take it to an authorized service provider for repair.

2. Find your owner's manuals and review them to make sure you know how to operate your equipment. You might have purchased an item, such as a generator, and never had a chance to actually use it.

3. Have the right type and amount of fuel on hand, as gas stations may be closed after a storm, so stock up in advance. You'll also need to store your fuel in an approved container. Use the type of fuel recommended by your equipment manufacturer. It is illegal to use any fuel with more than 10 percent ethanol in outdoor power equipment.

4. Have the right safety gear, such as work gloves, goggles, reflective clothing and a hard hat, if necessary. Not being dressed properly can be just as hazardous as using the wrong tools. Find all of this gear in advance of the storm so that it is accessible at a moment's notice.

5. Be aware of fundamental dangers that can occur, such as chainsaw kickback. Always stand with your weight on both feet, and adjust your stance so you are angled away from the blade. Hold the chainsaw with both hands. Never over-reach or cut anything above your shoulder height. Always have a planned retreat path if something falls. Keep firm footing on the ground when using pole saws and pole pruners. Observe the safety zone, which means keeping bystanders and power lines (those above you and any that might have fallen down) at least 50 feet away from your work area.

6. Make sure portable electric generators have plenty of ventilation. Generators should never be used in an enclosed area or placed inside a home or garage, even if the windows or doors are open. Place the generator outside and away from windows, doors and vents that could allow carbon monoxide to come indoors. Keep the generator dry and do not use it in rainy or wet conditions. Before refueling, turn the generator off and let it cool down.

Source: The Outdoor Power Equipment Institute (OPEI)

Published with permission from RISMedia.
Managing Stress While Caring for Someone With Alzheimerís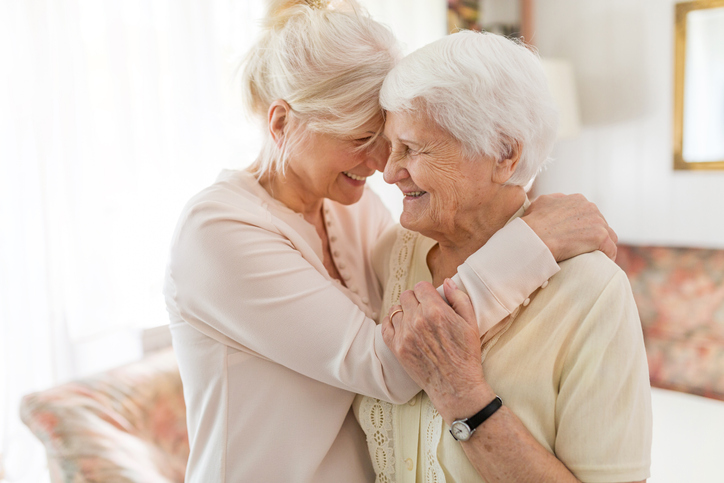 If you're caring for a loved one with Alzheimer's, you already know the job is not an easy one. But when stress rises to the surface, it will be more difficult for you to care for your loved one, and yourself. To help, the Alzheimer's Foundation of America reminds everyone about the importance of managing stress for good brain health.

"It's super important to make managing stress one of your top priorities, particularly when you are juggling many different responsibilities," says Charles J. Fuschillo, Jr., President and CEO of the Alzheimer's Foundation of America. "Too much stress can affect sleep, appetite and productivity, and, of course, impacting your ability to be at your best for those you are caring for in your life."

The Alzheimer's Foundation of America (AFA) offers the following 10 simple reminders for managing stress:

1. Maintain a positive attitude.
2. Acceptance is key—all you can control is how you react to a situation.
3. People can't help if they don't know there is a problem—be honest and open with your feelings.
4. Relax–taking time to breathe is important.
5. Get moving–exercise reduces tension and stress.
6. Take it one day at a time–if it's not an emergency situation, do not turn it into one.
7. Sleep is important—a good night's rest keeps us functioning at our best.
8. Eat a balanced, healthful diet full of fruits, vegetables and water.
9. Set realistic goals and go slow—life is not a race; it's a journey.
10. Be social and have fun!

Source: Alzheimer's Foundation of America

Published with permission from RISMedia.
Making the Back-to-School Transition Easy From Kindergarten to College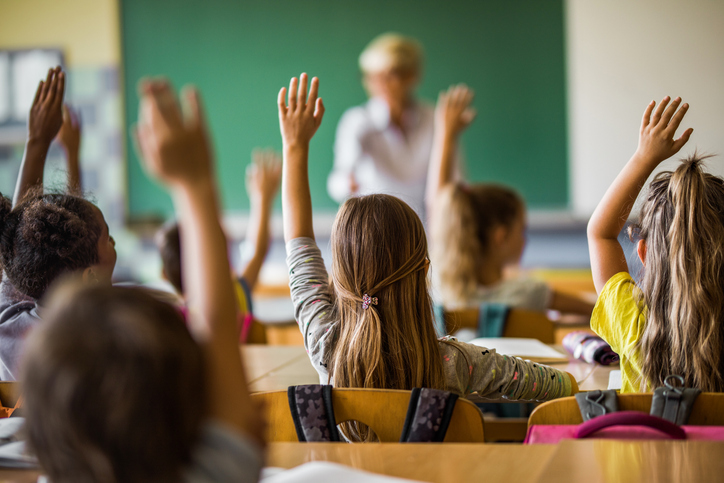 (Family Features)--It's time to get your household organized for another school year and all that comes with it.

Whether your child is headed off to kindergarten or going away to college, these useful tips can help make the transition back to the regimented school year easier and get your busy household organized for the upcoming season.

Kindergarten
- Tour the school. It is important to visit the school with your kids so they can get familiar with their new environment.

- Meet the teacher. Introduce yourself to your child's teacher and discuss the best ways to communicate with him or her throughout the school year. Some teachers prefer to keep the conversation going through email, while others are more casual and utilize phone calls or in-person meetings.

Elementary School
- Get into a routine. Set your kids' sleep schedules back to "school time" at least two weeks before the first day.

- Get your kids involved in sports or other activities they can do after school to keep them active.

Middle and High School
- Have a conversation about technology. In this day and age, it's nearly impossible to avoid tech. Many students probably have schoolwork that requires use of the internet. It's important to have a conversation with your children about reducing time spent on their laptops for educational purposes during the week.

- Keep track of everyone's schedule. There are plenty of free family calendar applications available for smartphones and other devices that can help you keep up with all members of the family and stay organized.
College

- Simplify the laundry routine. When it's your child's first time living on his or her own, you'll want to do everything you can to make things easier. Consider detergent pacs that fight tough stains while also being dye- and perfume-free, hypoallergenic and gentle on skin.

By implementing some of these simple tips, you and your kids can look and feel your best, setting up a seamless, stress-free transition back to the school year.

Source: all-laundry.com

Published with permission from RISMedia.
Donít Put These Items in the Dishwasher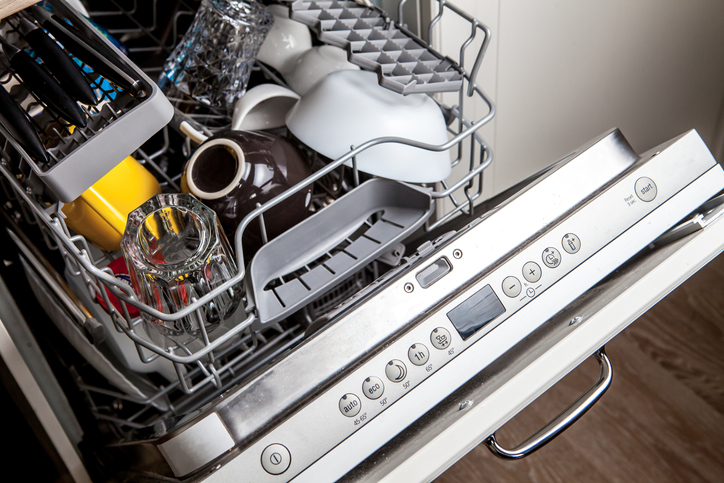 If you're like most people, you've come to rely on your dishwasher to clean a multitude of kitchen items. But despite the convenience and deep cleaning the dishwasher offers, not everything can be safely cleaned there. Here is a list of items that should never be cleaned in your dishwasher:

Your carving and steak knives. Dishwashing detergent can dull the blades over time, and the heat of the water and drying cycle can loosen the handles. To preserve the form and function of these knives, wash them by hand with warm, soapy water.

Certain plastics. If your plastic items don't say "dishwasher safe," do not put them in the dishwasher, as they most likely won't stand up to the heat. Even for dishwasher-safe plastics, put them on the top rack where they're further away from the intensity of the heat source.

Nonstick cookware. Most nonstick cookware is coated with Teflon, a substance that won't stand up to the heat of the dishwasher and will, therefore, wear out over time. If you want to keep your omelettes from sticking, wash your nonstick cookware by hand unless the pan specifically says "dishwasher safe."

Fine china and crystal. The delicate nature of these items makes the dishwasher a hazardous place for them. Avoid damage to the fine finishes of china or chips to your crystal stemware by keeping them out of the dishwasher.

Copper cookware. Popular copper cookware can discolor and get dull in the dishwasher. Instead, wash it by hand with soapy water, then restore its shine with lemon juice, salt and vinegar.

Aluminum cookware. While stainless steel cookware is fine in the dishwasher, aluminum is not, as it can fade and oxidize when exposed to the high temperatures of the dishwasher. Aluminum also doesn't do well with soaking. Instead, clean it with a mixture of cream of tartar and water. To remove discoloration, simmer a mixture of one tablespoon lemon juice per quart of water on the stovetop.

Wooden utensils and cutting boards. The abrasive nature of dishwashing detergents can damage wooden items over time, and the drying cycle can cause them to warp and crack. To disinfect a cutting board after cutting raw meat on it, clean it with white vinegar or a mixture of two tablespoons bleach in a gallon of water. Rinse thoroughly and dry the board by hand.

Cast iron. Dishwashing detergent will break down the seasoning you created when you first got your cast iron pan, and prolonged exposure to water in the dishwasher will cause it to rust. Instead, rinse your cast iron with a tiny bit of soap or an abrasive such as salt, then dry it thoroughly, leaving it on low heat in the oven or on the burner for a minute or two to thoroughly dry it.

Source: Real Simple Tips

Published with permission from RISMedia.
5 Health Hacks for Back-to-School Success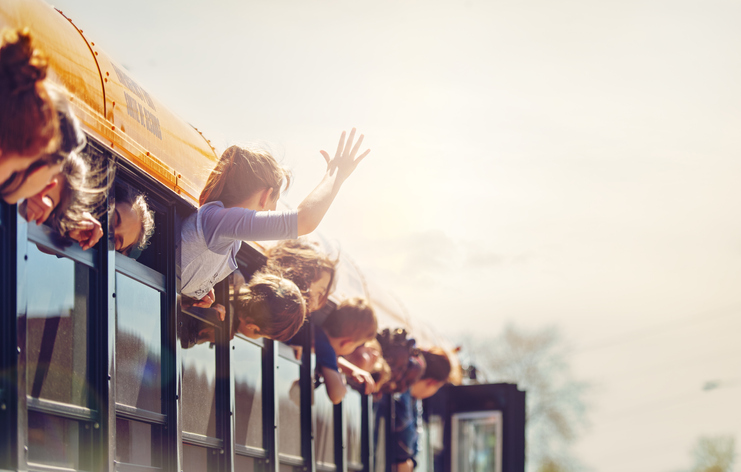 A sick child can put a major damper on the start of their school year, but back-to-school time is often when illnesses occur, as children's schedules shift and they become exposed to an explosion of germs in their busy school setting. To help, the Centers for Disease Control and Prevention (CDC) offers the following tips for parents and schools to help children and teens stay healthy, whether they're just starting kindergarten or heading off to high school.

Wash your hands. Germs are everywhere. Touch a surface where germs are lurking, then touch your face, and you can get sick. It doesn't have to be that way. Handwashing with soap and water is one of the best ways to remove germs, avoid getting sick, and prevent the spread of colds, flu and other diseases to others.

Parents, teachers and informed students can teach proper handwashing so people don't pass germs or illnesses to others. At school, it's important for students to wash their hands before eating, after using the toilet and after blowing their nose, coughing or sneezing. Handwashing also helps keep students, their families and school staff healthy so they don't miss school or work.

Eat well and be active. Maintaining a healthy weight is especially important for children. Nearly one in five U.S. children have obesity, putting them at risk for asthma, sleep apnea, bone and joint problems, high blood pressure, high blood cholesterol and type 2 diabetes. Children with obesity also are more likely to suffer from social isolation, depression and lower self-esteem.

Most children consume almost half of their calories at school. That makes school a great place to learn and practice healthy eating – a gift that keeps on giving for a lifetime.

Did you know that being physically active can help reduce anxiety and even help with a child's focus in school? The time kids spend watching TV, playing video games and surfing the web is time they could be physically active. Experts recommend children get at least 60 minutes of physical activity each day—before, during and after school; running, walking and playing sports all count!

Limit sugary drinks. While calories in drinks are not exactly hidden (they're listed right on the Nutrition Facts label), many people don't realize just how many calories are in the beverages they drink. Here's the good news: Water is a great, no-calorie, low-cost substitute for sugary drinks. Drinking plenty of water every day is a great habit to establish for a lifetime.

Stay cool. Schools are opening, but it's still hot out there. Learn how to recognize, prevent and treat heat-related illnesses. Remember these tips while participating in outdoor activities:

- Schedule workouts and practices earlier or later in the day when the temperature is cooler.
- Limit outdoor activity, especially during the middle of the day when the sun is hottest.
- Pace activity. Start activities slow and pick up the pace gradually.
- Wear and reapply sunscreen as indicated on the package.
- Drink more water than usual, and don't wait until you're thirsty to drink more. Muscle cramping may be an early sign of heat-related illness.
- Pair up: Monitor a teammate's condition and have someone do the same for you.
- Wear loose, lightweight and light-colored clothing.

Plan for emergencies. Plan ahead! As children head back to school, it's important to have a written emergency care plan and to practice that plan as often as needed. The plan should include any medicines your child needs to take or any assistive devices they use, such as a motorized wheelchair or assistive communication device. Having conversations now with your child's teacher about being prepared in an emergency can help reduce your concerns if an emergency does happen.

Source: U.S. Department of Health and Human Services

Published with permission from RISMedia.