Today's Top Real Estate News
Provided by RISMedia News
5/25/2018 10:17:31 AM
How to Ban Bunnies From Your Yard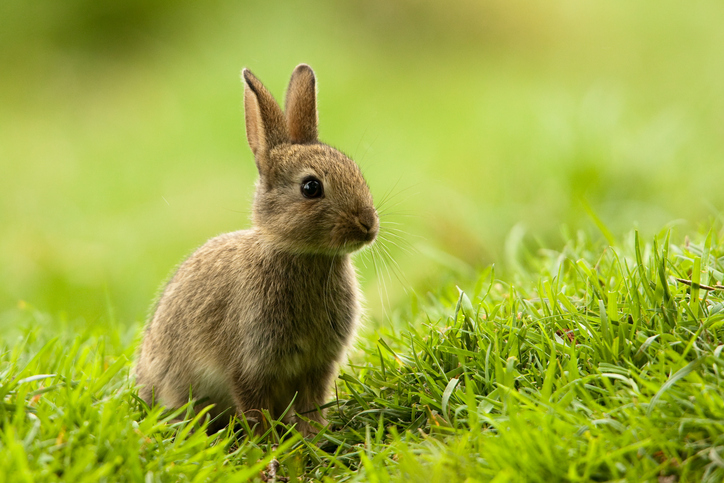 While you may love the look of a snuggly bunny, gardeners know how wild rabbits can be a devastating problem. To protect your yard from rabbits, you first need to identify their presence. Because they often come out at dawn and sunset, you may rarely see them. According to the animal repellent experts at Bobbex, these are the top signs that you've got rabbits:

- Plant damage low to the ground, often a few inches above the soil

- A clean, 45-degree angle cut on the end of stems and leaves

- Woody plants debarked up to 16 inches from the ground

- Piles of rabbit droppings (dark, pea-sized pellets)

- Tracks: Wild rabbits have five toes on their front feet and four toes on their (much longer) hind feet.

Check, check, and re-check. If you do catch a glimpse of the furry intruder, you may be able to identify the most common wild rabbit species. Cottontails are common in North America, identified by their short tail that resembles a tuft of cotton. Snowshoes are typically found in rocky, mountainous terrain, and are identified by their large feet with white fur during winter and rusty brown fur during warmer months. Finally, the speedy jackrabbit is found in the Western U.S., and is known for its incredibly long ears and powerful hind legs.

Once you know you have rabbits ravaging your yard, it's time to take action. There are a few ways to safely repel them before the damage is done.

Step 1: Build and bury barriers.

Fencing can be an effective way to keep rabbits at bay. If you're targeting rabbits, the fence only needs to be three feet tall as they are unlikely to jump over it; however, you'll have to bury the fence underground, since rabbits are experts at burrowing up to a foot below the surface to access a tasty food source.

Step 2: Repel and remove temptation.

Bobbex-R Repellent is all-natural, environmentally-friendly and proven effective at protecting ornamental plantings from small, four-legged garden critters such as rabbits. Usable in any weather, it won't burn plants or wash off. Use it as a bulb dip to deter underground damage, or spray it at the mouth of burrows to prevent animals from re-entering. It's safe for humans, pets, birds and aquatic life.

Step 3: Remove the creature's comforts.

Many homeowners are surprised to find rabbits have made a home under stairs or in a shed. If you don't want rabbits nesting and raising families in your yard, remove brush and other debris that could provide them easy shelter, and spray a repellent in those areas to maintain rabbit-free hiding places.

These three simple steps will help you safely repel rabbits so you can fully enjoy the beauty and bounty of your outdoor space.

Source: Bobbex Inc.

Published with permission from RISMedia.
Countertops 101: Granite vs. Quartz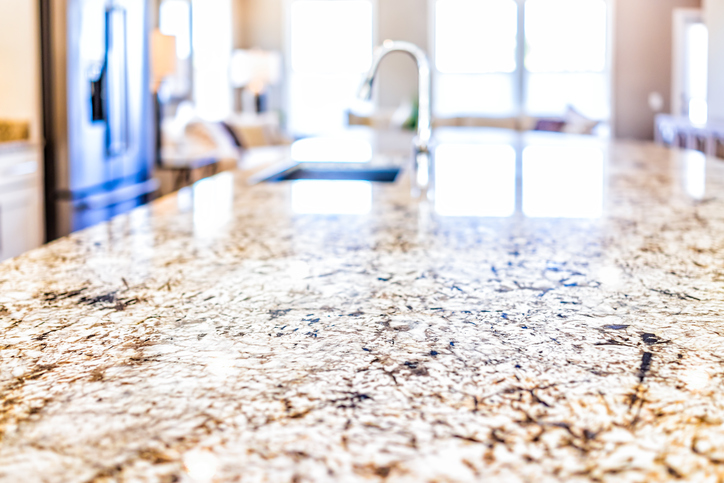 (Family Features)—Kitchens and bathrooms are among the most common renovation projects, and countertops are often a focal point of these redesigns; however, choosing the right countertop can be overwhelming. To help make the difficult decision a little simpler, JCPenney Home Services experts offer insight on two of the most popular choices:

Granite
Granite countertops have long been the mainstay of a beautiful kitchen or bathroom. Granite is a natural stone, quarried from large stone deposits around the world. It can have many different variations of patterns and colors, giving each slab a unique appearance that is visually rich and dynamic.

In addition to its distinctive beauty and classic elegance, granite is also extremely durable. Granite is highly resistant to heat and scratches and, with proper sealing, offers good water and stain resistance, and is easy to clean.

Granite typically needs to be sealed, both prior to installation and at least once per year. If properly maintained, a granite countertop will last for as long as you own your home, making it a potential long-term investment.

Quartz
Quartz is another popular choice for countertops due to its durability, stain resistance and ease of maintenance.

It's an engineered product made mostly from up to 93 percent quartz, a non-porous natural stone, combined with a small amount of binder and color. Small particles of glass or reflective metal flakes can also be added to some quartz designs to achieve a more unique look. The result is an attractive slab that can be made in a wide variety of tones and colors, and can be finished to duplicate high-gloss, polished stone.

Quartz is one of the most durable countertop materials and one of the easiest to maintain. It is highly resistant to heat, water and stains, including stains from coffee, wine, lemon juice, olive oil, vinegar and more. Unlike granite, quartz does not need to be sealed, making it easier to maintain over time.

Source: JCPenney Home Services

Published with permission from RISMedia.
Yes, You Can Garden With Your Littles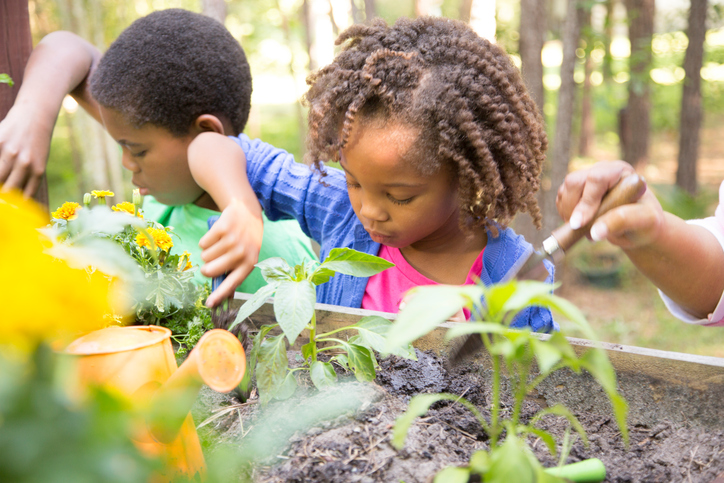 If you have little ones afoot, the prospects of getting much gardening done may seem slim—but if you're armed with the right strategies, you'll find that not only can you still enjoy your favorite gardening activities, you can actually engage your young children in the process as well. Not only will this make you happy and keep them occupied, it will help develop their lifelong love of gardening and nature. Try some of these ideas to get those tiny green thumbs going:

Assign tasks. Structure is essential with any activity involving children, so give your kids a specific job to do, such as spreading mulch in a garden bed, gathering sticks, pulling up weeds or digging small holes for seeds.

Invest in the right tools. Buying child-sized gloves and gardening tools will be worth the investment. Not only will it excite your children to have their very own supplies; it will enable them to work more effectively in the garden, avoiding frustration and meltdowns.

Give them their own garden. If space permits, assign a small garden bed or patch of dirt to be your child's own private garden. According to DIYNatural.com, it's empowering for kids to plant as they see fit, tend their garden and watch the progress.

Let them choose what to plant. Now that they have their own space, provide a little guidance, then let them choose what they'd like to plant. Steer them toward hearty plants and vegetables so that they can reap what they sow.

Make it fun. Be sure to make garden maintenance, from watering to weeding, a fun, social time, advises LivingWellMom.com. Sing and chat together, and never do these chores in the heat of the day. Indulge in a little water fight now and then, or let them run through the sprinkler. The idea is to make sure your child associates gardening with fun.

Finally, be sure your children enjoy the fruits of their labor, whether that means helping them prepare a meal that includes the veggies they grew, or creating a floral arrangement with flowers from their garden bed. Encourage them to draw and take pictures that document their gardening endeavors each season so they can see how they've grown in the process, as well.

Published with permission from RISMedia.
Homeowners: How You Can Help Your Local Wildlife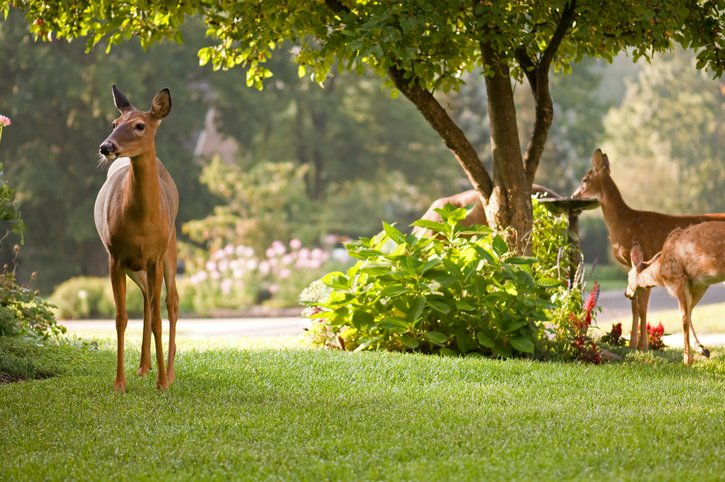 Do you love looking at the wildlife in your yard? From butterflies to birds and bunnies to bees, here are several easy and impactful ways to participate and start helping your local wildlife, from the National Wildlife Federation (NWF):

Create a habitat for your local wildlife. Think first of the birds, butterflies and bees that you can support in your garden habitat, then select plants that provide the kinds of food they need, such as nectar, berries or seeds. Plant according to your region, local environment and conditions, from sunny deserts to shady woodlands. Use NWF's "Plant Finder" to get a list of the plants native to your area that support wildlife.

Think small. No yard? No problem! For those with small outdoor spaces, select pots and planters that allow you to plant a selection of blooming pollinator-friendly native plants.

Plant for year-round diversity and beauty. Wildlife needs food, water, cover and places to raise young all year. Choose a variety of plants that bloom at different times of the year, from native wildflowers to shrubs that produce berries. Evergreens provide year-round cover. Think vertically, too. Incorporate existing large trees and then underplant with smaller trees and shrubs for cover and nesting places.

Plant in groups. This will result in more color, textural impact and eye-catching patterns throughout the garden bed or landscape. This technique also draws the eye into the garden, and the close plantings will prevent weeds and minimize the need for excess mulching. Clusters of blooming plants are more likely to attract butterflies, bees and hummingbirds.

Keep water sources in mind. Adding bird baths or container water gardens help attract a variety of wildlife, from birds to tree frogs.

Certify your garden. Celebrate by certifying your garden with the National Wildlife Federation and proudly display a sign! Show why you have designed your yard intentionally to help wildlife and encourage others to do the same. Certifying also spreads the wildlife gardening message to your entire neighborhood.

Source: www.nwf.org/garden

Published with permission from RISMedia.
A Handy Guide to Starting a Home Remodel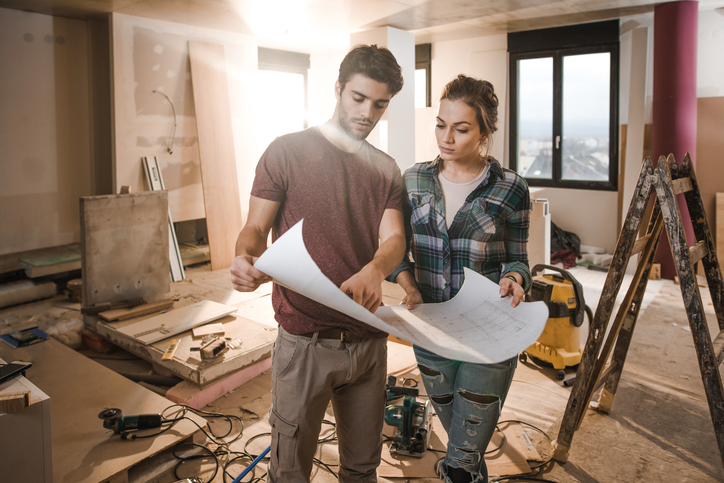 (Family Features)—Apprehension and inexperience keep many homeowners from pursuing renovation projects that would make their homes more functional, enjoyable and comfortable. Getting your hands dirty on the front-end—with some planning and preparation—is the best blueprint for a successful home remodeling project.
To help you start your remodel on the right track, consider these tips from Gary White with JCPenney Home Services.

Start With a Plan
Although it may sound obvious, the first step really is to decide what you hope to accomplish with your renovation. At the least, begin to outline rough ideas to discuss with an expert. Reaching out to contractors before you've determined a basic idea for your project can waste time and money. Spend time listing the features you must have, as well as some nice-to-haves if budget allows. Also think about overall functionality, design and layout. If you get overwhelmed or need ideas, don't hesitate to turn to online showrooms or magazines for inspiration.

Set a Budget
If the sky is the limit, skip ahead, but if you're like most homeowners, money matters. Have a clear idea of what you can afford to invest in your renovation before you get started, and if necessary, research the financing options available to you. Look for financing that provides deferred interest or low monthly payments to help manage the project cost. Setting a clear budget can help keep your contractors accountable, and it goes a long way toward ensuring you can enjoy your finished project without regret.

Draw Up the Plans
To help set your plan in motion, there are numerous online tools you can utilize to simplify each step of the process including design, budgeting and more. If you're planning a home remodel, a comprehensive resource, like JCPenney Home Services, offers a one-stop-shop for bathroom remodeling, countertops, custom window treatments, flooring, heating and cooling, water heaters and whole-home water treatment.

Involve a Professional
Unless you have the time and skills, you'll want a licensed and insured contractor to lead the project when you're ready to get your renovation in motion. It can be wise to solicit multiple bids, not only to ensure you get the best value, but also to find someone whose work, style and experience is most in-line with the needs of your project. After all, this person will be a big part of your life during a fairly stressful time period. Always check references and verify the contractor's standing with local associations.

Get Ready for Work
Remember that you'll need to create a work environment that is safe for your contractors and protects your valuable possessions. Establish a clear path to the project space for easy access and removal of debris. Furniture, appliances, room furnishings, valuables and breakable items should be removed from both the path to the work site and the work site itself. If your renovation project will involve an essential room, such as the kitchen or a bathroom, make alternate arrangements, such as creating a makeshift kitchen with the bare necessities, in another part of the house.

Source: JCPenney Home Services

Published with permission from RISMedia.
Why Staying Home May Be Your Best Vacation Yet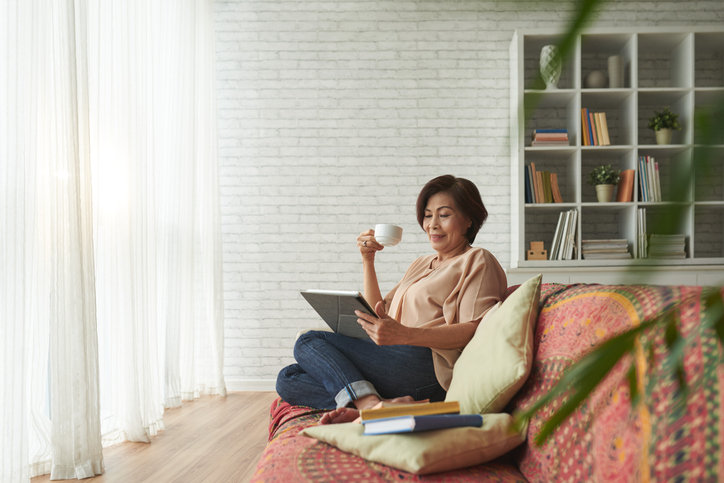 Ever come back from a vacation feeling like you need a vacation? Unfortunately, thanks to the stress of crowded airports, long road trips, packed sightseeing schedules and uncomfortable hotel beds (or worse, a tent/sleeping bag combo!), you can often return from a trip exhausted and feeling like you didn't relax at all.

That's why a staycation may be just what the doctor ordered for your next vacation. The biggest risk in taking a staycation is that you won't fully separate from work or the daily chores of home, so an effective staycation means a complete avoidance of email and laundry. Once you make that commitment, you're on your way to rest and relaxation.

Here are some great ways to make your staycation the best vacation ever:

Make an itinerary. Come up with well-defined activities for your staycation, so you don't waste the days away on the couch. Even simple activities like having a backyard cookout by the pool will do the trick. The idea is to partake in activities that are relaxing and vacation-oriented.

Go somewhere you've never been. No matter where you live, there are definitely places nearby where you've never been, from museums to beaches to state parks. This is your chance to be a tourist in your own backyard.

Eat out. One of the best parts of any vacation is the lack of cooking, so try out those restaurants you've been meaning to get to and pack picnic lunches for a hike. Just remember: No grocery shopping allowed on vacation!

See a show. Spend a night or two on the town and take in a play or concert. Get tickets in advance so that these outings are part of the plan.

Read a good book...or golf, bike or paint—whatever your favorite relaxing hobby is that you never have time to pursue during your day-to-day life.

Sticking to the above activities and staying away from work and chores will make for a great, relaxing vacation while never having to worry about a baggage charge or a flight delay.

Published with permission from RISMedia.
5 Steps to Saving Money Easily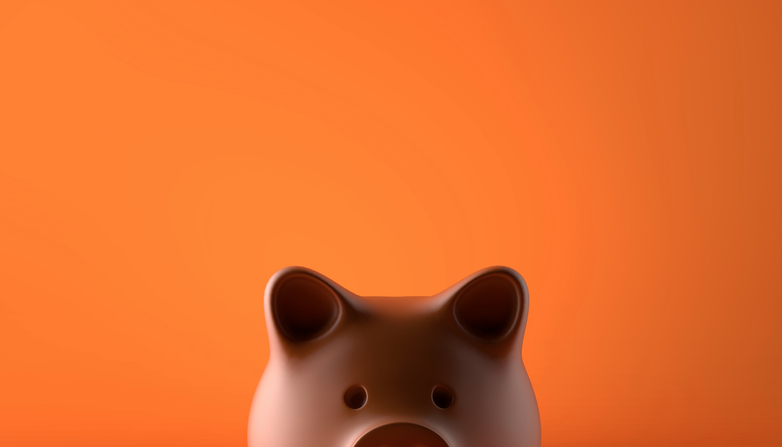 (Family Features)—Saving money. It's one of the most challenging tasks people face month after month, year after year; however, a few simple rules and free personal finance apps can make it easier for you to stay on top of your spending and saving habits.

Consider these simple steps for building up your savings and net worth:

Track Your Spending Habits
If you think you're spending more than you should, but aren't sure exactly where to start trimming expenses, it can be a good idea to self-audit and see exactly where your money is going. There are multiple websites that can help you connect your accounts in one place and track your spending.

Use Peer Pressure to Your Advantage
Contrary to conventional wisdom, peer pressure doesn't always have to be a bad thing. In fact, according to research conducted by the University of Chicago and the University of Maryland, peer pressure can actually help you cut back on unnecessary spending. The researchers studied the spending habits of people using a personal finance website called Status Money and found that users who learned they were spending more than their peers reduced their spending by an average of 23 percent.

Identify Problem Areas
Maybe the newest pair of sneakers on the market have to be yours, or perhaps dining out with friends is just too tantalizing. Once you've compared your spending with peers, you can find out if you're splurging a little too much. Try not to completely deprive yourself of your favorite hobbies or activities, though. See what's a reasonable budget for you then cut back on things you can live without.

Set a (Logical) Budget
While it sounds simple to create a budget for each month's expenses, it can actually be pretty hard. Rather than expelling time and effort aiming for a goal that isn't realistic, use online tools to help set a benchmark that's achievable month-to-month. For example, Status Money can help you set reasonable spending limits and automatically predict your future spending to alert you before you hit or exceed your budget.

Negotiate and Change Financial Providers
Always be open to deals and financial products that are better suited to your personal situation. Switching providers or negotiating prices can often save you money. You can bargain on everything from a cable bill to purchasing a vehicle—even small savings can add up over time.

Saving money can be a challenge for people in all walks of life, but creating a plan can help you change the outlook of your financial life for the better. Visit StatusMoney.com to learn how much you can save.

Source: Status Money

Published with permission from RISMedia.
Get Involved in the Game of Chess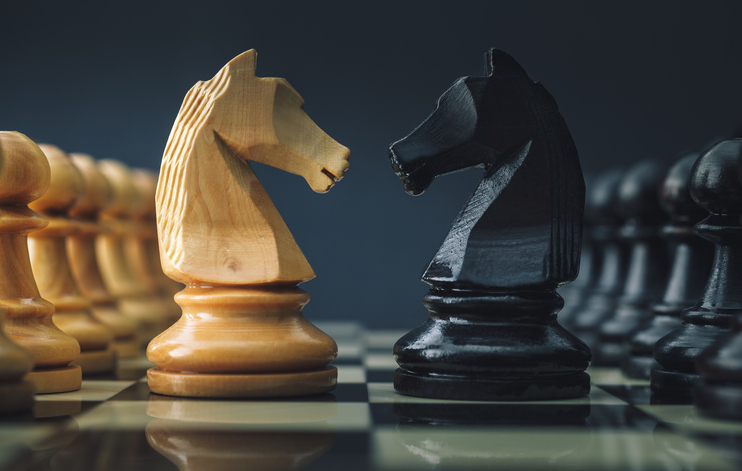 (Family Features)—Chess, once a game considered to be reserved for the affluent and older men, is creating a cooler image with a younger demographic. The ancient game has seen a rising level of involvement among young people in the U.S., and there's even a growing interest in watching tournaments, where big money is at stake.

Youth who are interested in taking up the game can find plenty of inspirational role models; three of the top 10 players in the world are from the U.S., which is now host to some of the most prestigious chess events in the world, including the U.S. and U.S. Women's Chess Championships, the U.S. Junior Championship and U.S. Girls' Junior Championship and the Sinquefield Cup.

If you're interested in taking up the game on your own, or sharing the experience with a young player, here are some tips to get started.

Practice at Home
As the saying goes, the best place to begin is the beginning, and with chess, that means taking time to understand the game. Grow familiar with the chess board and pieces, as well as the rules and basic strategy. Practicing at home with friends and family can build a foundation for learning more complex gameplay down the road.

Learn About Its History
The origins of chess date back as far as 1,500 years, and for young players, the ability to take an active part in a piece of history can hold an element of fascination on its own. One way to explore the game's history is to visit the World Chess Hall of Fame in the U.S. Chess capital, St. Louis, which currently features a series of exhibitions that highlight the connections between chess, art, culture and history. Plan your visit at worldchesshof.org.

Encourage Friends to Take Interest
Chess provides a unique dynamic for a pair of players to converse and bond over the love of the game while developing a mutual respect for one another. Encourage your young player to invite friends to play, and to develop peer relationships through a shared interest in chess.

Follow Tips From the Pros
For those unfamiliar with the game, keeping tabs on elite players who have perfected it not only gives kids insight on high-level strategy; it offers inspirational role models.

"One of the most important things for a young player to remember is that chess isn't just about planning your own openings and moves," says grandmaster Fabiano Caruana, who is currently the No. 1 U.S. player and the first American to challenge for an undisputed World Chess Championship since 1972. "You also have to be conscious of your opponents and their vantage point on the game. That awareness of others is actually a lesson that applies to life in general."

Join a Chess Club
Interaction with players of all levels is not only a fun way to build relationships with those who share a love of chess; it's a great opportunity to meet fellow players who are eager to trade tips or simply pull up a chair and enjoy a game. Many clubs offer other resources, as well.

"Introducing a child to chess is a true gift," Caruana says. "There are so many advantages, from cognitive to social to even financial rewards for students who embrace the game and excel."

Sources: Saint Louis Chess Club and World Chess Hall of Fame

Published with permission from RISMedia.
Selling a Luxury Home? Forget Staging, 'White Box' Instead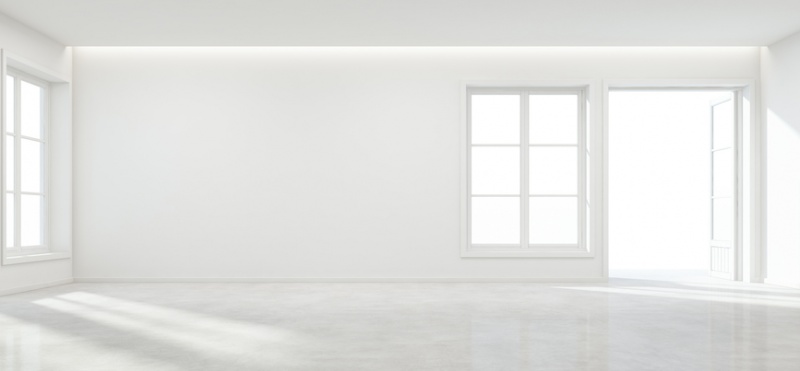 In high-end luxury markets like New York City and Los Angeles, turns out less is often more. Instead of maximizing luxe features like state-of-the-art kitchens and top-dollar fixtures and moldings, sellers are stripping their pads down to bare bones and commanding a higher sales price in the process.

According to a recent article on CNBC.com, the trend is called "white boxing," and it's all the rage among the ultra-affluent who often buy a luxury property only to gut it and redo it in the style that suits their unique design taste and lifestyle. For luxury buyers—who place high value on personalizing a home and making it their own—it's much more appealing to buy a space that's already stripped, as it saves them the time and expense of doing so on their own.

Buying a white-boxed property also makes luxury clientele feel better, too, says one Beverly Hills real estate expert, as tearing out existing features and appliances isn't the most environmentally-friendly course of action. The stripped property can also have the benefit of appearing brand-new in cases where the existing design and features were dated.

White-boxed properties are the ultimate blank canvas for today's luxury buyer, who often favors "designer-ready " over "move-in ready," and for architects and interior designers working with buyers, it's a huge boon, allowing work to proceed in a much more efficient manner—stripped properties easily lend themselves to computer-generated designs and virtual renderings.

Depending on trends in your area, if you're putting a luxury property on the market, talk to your real estate professional to see if white boxing might be a strategy that will work for you.

Published with permission from RISMedia.
5 Tips for Healthy Summer Hydration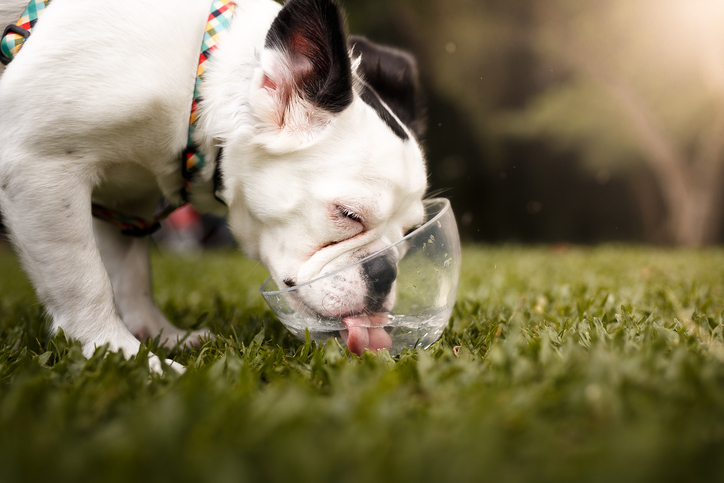 (Family Features)—Summer provides countless opportunities to get outside for hiking, biking and running around with friends and family; however, having fun in the sun also requires proper hydration.

While staying hydrated may seem easy, healthy hydration is not always a given. For example, the water coming out of your faucet can travel through miles of aging pipes before it reaches your home, potentially picking up unwanted contaminants such as lead, pesticides and industrial pollutants along the way.

These tips can assist in achieving healthy hydration throughout the summer months:

Drink plenty of water. It may seem simple, but consuming an appropriate amount of water can be especially important when temperatures reach sweltering levels. Since the human body is 60 percent water, it's a vital step for your health to make sure you're getting enough of it, which is why Healthline recommends 6-8 glasses (8 ounces each) of water per day.

Make sure it's pure. In addition to drinking the right amount of water, it's also important to drink the right kind of water. Consider installing an in-home filtered water solution.

Take it to-go. Keeping a bottle of water with you when you're out and about is a convenient way to stay hydrated. Rather than disposable plastic water bottles, consider using a refillable, BPA-free bottle, which is a more environmentally-friendly choice and typically more affordable.

Add a little flavor. Quench your thirst and add some refreshing flavor and nutrients to your water by infusing it with strawberries, kiwi, orange, mint or melon slices.

Eat water-rich foods. An overlooked option for maintaining proper hydration is eating fruits and vegetables such as watermelon, cucumbers and celery that naturally contain water. For the freshest results, wash your fruits and vegetables with filtered water prior to eating them.

Source: PUR

Published with permission from RISMedia.