Today's Top Real Estate News
Provided by RISMedia News
7/27/2017 12:32:44 AM
7 Tips for Divorcing Parents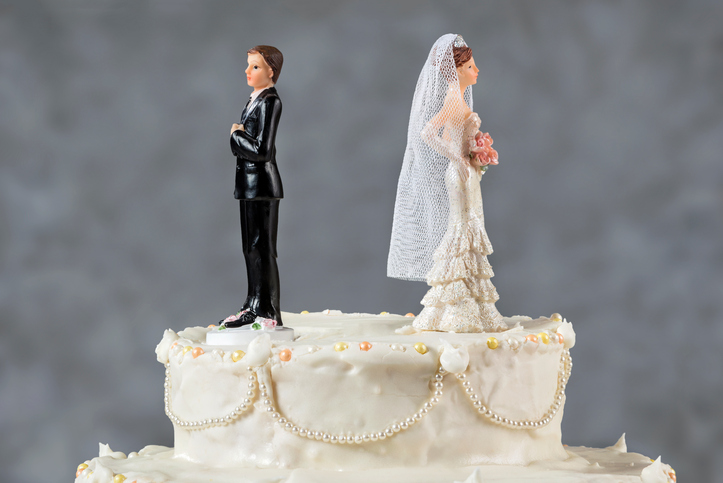 Divorce is never easy. When you have children, the difficulties--both emotional and practical--are multiplied. Child custody expert and author Marlene Bizub offers the behaviors to avoid as your children adjust to the change in their family:

- Refrain from exposing the children to adult issues. They are children and need to be allowed to be children.

- Do not speak negatively about the other parent in the presence of the children, nor allow other persons to do so. They derive their identity from the two of you; when you put down the other parent you are putting down the child as well.

- Do not make your children feel as though they have to choose between the two of you. Allow them to express their love for both of you freely.

- Be sensitive in the manner by which you introduce significant others or stepparents into their lives. You might be on down the road from the separation mentally, but your children are not.

- Do not use your children to relay messages or deliver child support payments to the other parent. The children should not be used as your messengers.

- Be sensitive to the fact that the children may try to manipulate the situation. If they do not think the two of you will talk, you are creating an environment that is ripe for this type of manipulation.

- Provide reassurance to your children that both parents still love them and do not try to assume that you know how they feel. Even if you are a child of divorce, every divorce situation is different and individuals respond differently.

Source: Indie Books International

Published with permission from RISMedia.
How to Add Creativity to Your Walls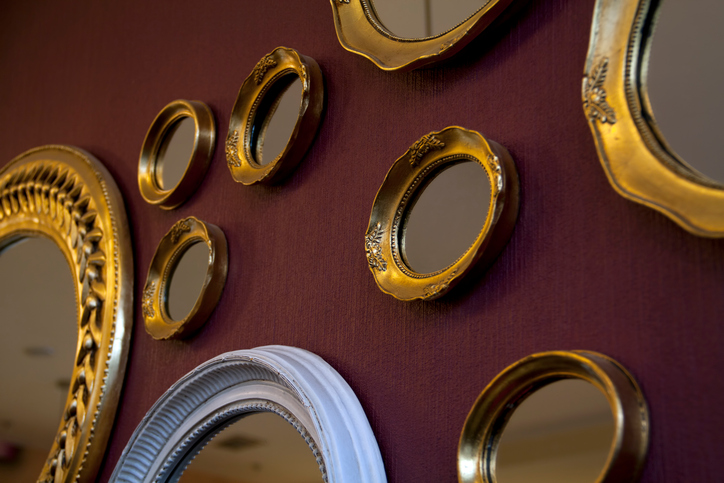 Looking to move past solid colors and boring family photos? Below are 5 creative ideas for adding flair and flavor to your walls.

Get wordy. Whether you're a logophile or are just looking to amp up the playful vibe of your space, adding large text to your wall can be innovative and inspirational. You can purchase a variety of word hangings online, or create your own with stencils for a literal conversation starter right on your own wall.

Create a mirror collage. We all know a mirror on the wall can open up a room and throw lots of luscious light. But by using many smaller mirrors to create a pattern or design, you can add the benefit of a unique, boho vibe. Choose mirrors in various shapes, or with different frames.

Hang a rug. Remember the old tapestries of your dorm room? Hanging a nice, well-made floor rug on the wall is the adult version of this decorating phenomenon. Whether you want a bold color pop or a bright design, pick a large blank wall and go wild.

Vertical plants. Snag some aesthetically pleasing wall planters or sconces, pop in your favorite succulents or hanging plants, and create a botanical masterpiece.

Published with permission from RISMedia.
Traveling? Safety Tips for Home and Family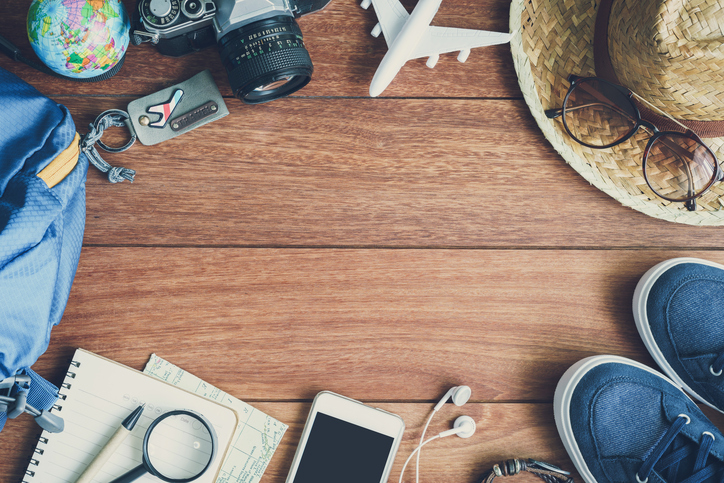 Whether it's an impromptu road trip or a European vacation, travel is fun and exciting. But with cyber-crime on the rise and an empty home a target for thieves, traveling families should take extra precautions to keep themselves and their homes safe while away.

USA Today offers 10 safety tips worth reviewing before you pack your suitcase:

Stop mail and newspapers – There's no bigger tip-off of an unoccupied home than newspapers piling up on the porch or mail overflowing the mailbox.

Remove the spare key – If you hide a spare key, remove it from its hiding place. Too many thieves know just where to look.

Ask for assistance – Bribe someone with home-baked cookies if you must, but ask someone you trust to drive by every day or two to check that all seems normal – perhaps even water your plants or bring in any advertising flyers left on the doorknob or in the driveway.

Don't announce your trip on social media – You may want your friends and family to know that you're embarking on a trip, but you have no idea how many people you don't know will be reading those messages as well.

Purchase a light switch timer – Program it to turn a few lights on and off automatically throughout each 24-hour period.

Check the curtains – If you normally leave them on during the day, don't close them. Drapes and curtains uncharacteristically closed for days or weeks can be another tip-off to thieves.

Leave an itinerary – Provide someone with your mobile number and itinerary, including hotels, so you can be reached if necessary. Check in with this person every few days, especially if your itinerary changes.

Scan your passport – If traveling out of the country, scan a copy of your passport, e-mail it to yourself and take a photo of it to save on your cell phone. You'll have it if the original is lost or stolen, and getting a replacement will be easier.

Pack/replenish your emergency car kit – If on the road, include a first-aid kit, blankets, some non-perishable food, a flashlight, and bottled water.

Don't flash cash - Keep your cash separated, with some spending money accessible but the rest hidden, so you don't expose a wad of cash every time you pay.

Published with permission from RISMedia.
How to Create a Better Work Environment for Your Employees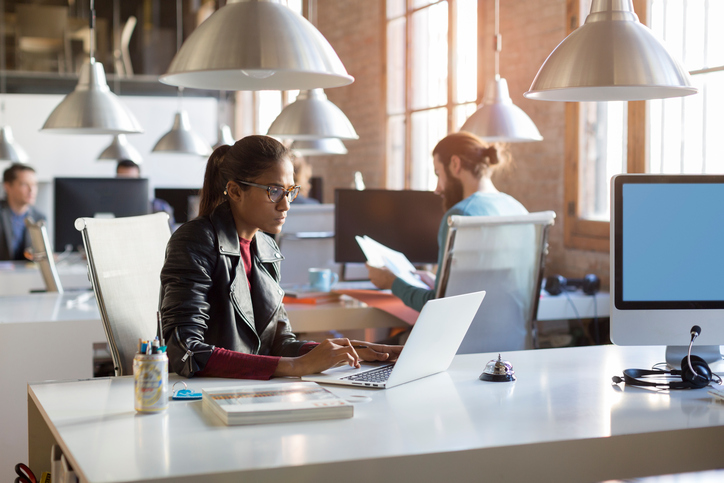 Looking to bolster the vibe in your office? You're not alone. Maybe employers are looking to boost their office culture, which will attract the right talent, and keep your existing all-stars happy.

The Creative Group offers five tips for managers to foster an attractive, authentic company culture:

Add meaning to the job. The top driver of career satisfaction for creative professionals is doing worthwhile work, according to the Robert Half and Happiness Works study. Your team will be more engaged and enthusiastic if you assign them a variety of projects and make sure they understand how their contributions support your organization's overall purpose.

Create a learning environment. Show employees you are invested in their long-term career growth. Let staff attend trainings during business hours or send them to industry conferences, and ask individuals to share what they learn with their colleagues.

Be flexible. Many professionals want the freedom to work when and where they want. Consider offering telecommuting or alternative scheduling options if you don't already provide them.

Customize the workspace. Your physical environment can have a big impact on employees' moods and productivity. Construct spaces to accommodate different needs, like open areas for collaboration and private stations where staff members can concentrate free of distractions.

Keep it real. Fun perks like free snacks are great, but they cannot compensate for significant issues — like a culture of mistrust or lack of transparency. Potential hires will know if you're trying to woo them with cool perquisites to cover up problems.

Source: The Creative Group

Published with permission from RISMedia.
Trampoline Safety For the Family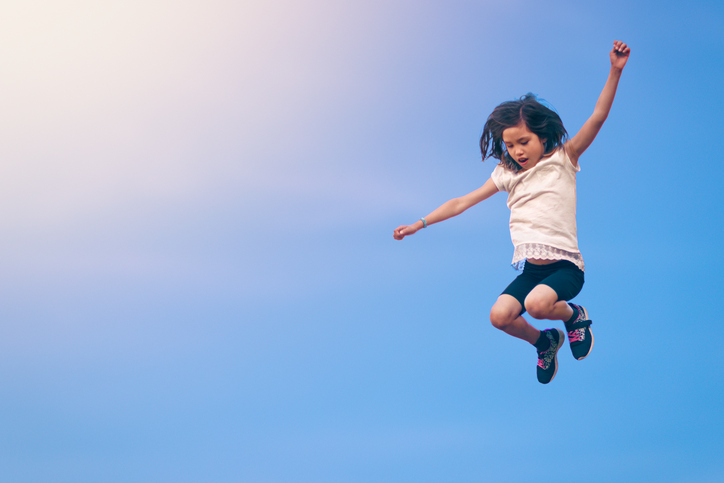 Trampolines offer hours of fun, and great exercise for kids and adults alike. However, trampolines can also be a major safety hazard.

The American Academy of Orthopaedic Surgeons recommends that parents and caregivers ensure the following to minimize and avoid trampoline injuries:

- Do not allow children younger than 6 years of age to use trampolines.

- Provide careful adult supervision, proper safety measures and instruction when trampolines are used for physical education, competitive gymnastics, diving training, and other similar activities.

- Allow only one participant at a time to use a trampoline.

- Ensure that spotters are present when participants are jumping. Somersaults or high-risk maneuvers should be avoided without proper supervision and instruction; these maneuvers should be attempted only with proper use of protective equipment, such as a harness.

- Place the trampoline-jumping surface at ground level.

- Ensure that supporting bars, strings, and surrounding landing surfaces have adequate protective padding that is in good condition and appropriately placed.

- Regularly check equipment for safety conditions; discard worn or damaged equipment if replacement parts are unavailable

- Do not rely on safety net enclosures for injury prevention; most injuries occur on the trampoline surface.

- Remove trampoline ladders after use to prevent unsupervised access by young children.

Source: AAOS

Published with permission from RISMedia.
How to Choose the Best AC Unit For Your Home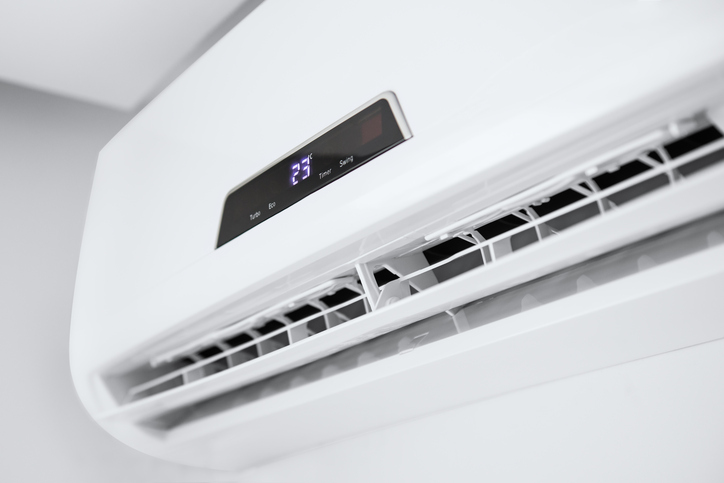 Summer is the season of cranking up that good old AC unit. But if you're in the market for a new unit, you may be confused by all of the offerings. What is best for you?

"Many homeowners assume that bigger is better when it comes to an air conditioning system, but this is not the case," says Mike Nicholson, owner of Nicholson Plumbing, Heating & Air Conditioning. "An oversized air conditioner can cause just as many issues as an undersized system can."

Problems with an oversized air conditioner

According to Nicholson, the air conditioning system has two jobs: it lowers the temperature of the home, and it removes moisture from the air. "If a unit is too large," he says, "it starts up and shuts down more frequently because it runs for only a short period of time to meet the thermostat set point. Then a few minutes later, it comes on and again runs for a short time. The rapid short cycling wears out the HVAC equipment out faster."

The more this occurs, the shorter the life of the system. These short cycles also impede the ability of the system to dehumidify the air as efficiently as a right size system otherwise would. In order to dehumidify the air, the system needs to run longer and not short cycle.

Problems with an undersized air conditioner

An undersized HVAC system does not put out enough air to properly cool the home and will struggle to reach the desired temperature. The unit may run longer than it needs to, as the space that it is trying to cool is too large for its output capacity. Not only will this drive up energy costs, but it will also put excessive wear and tear on the system. It may result in operational problems more frequently than it otherwise would. The long cycles of an undersized air conditioning system will result in very dry air in the home, as the HVAC system removes humidity from the air the entire time it is in operation.

If the homeowner is considering investing in a new air conditioning system for a new property or ready to replace an old, ailing system, it is important to work with a trained professional to ensure that the AC is of the right size for the home. If not, the homeowner will encounter a number of different issues while trying to cool the living space.

Source: http://www.nicholson-hvac.com

Published with permission from RISMedia.
Understanding the Annual Monarch Butterfly Journey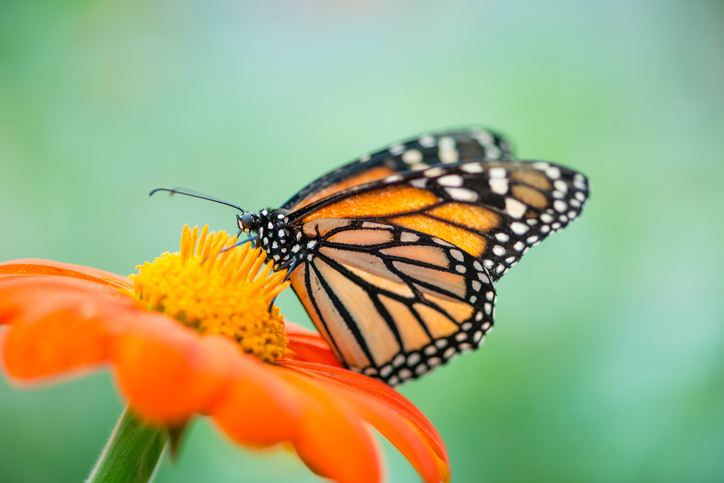 (Family Features)--Every year, monarch butterflies embark on a 3,000-mile migration across North America. This feat of endurance lasts eight months, spans three countries and captivates people worldwide.

These graceful pollinators rely on milkweed for feeding and reproduction, but over the last decade, a reduction of milkweed habitats has occurred along the butterflies' flight path. The decline of any species can be a threat to natural diversity.

When the weather starts to warm each year, monarchs make their way north from Mexico to begin breeding. Upon arriving in Texas, the butterflies begin to lay eggs on milkweed. Milkweed is the sole food source for monarch larvae, more commonly known as caterpillars. As milkweed plantings have diminished, so has the monarch population.

Environmentalists and butterfly lovers have taken notice of the monarchs' dwindling numbers. BASF, a company that serves farmers and agricultural customers, launched Living Acres in 2015. Living Acres is a research initiative designed to help farmers establish milkweed beds in non-cropland areas.

"The goal is to raise awareness about the important role milkweed plays in the monarch life cycle," said Laura Vance, biology team lead, BASF. "We also want to make milkweed planting easier by researching the most efficient ways to raise it and then offer that knowledge to growers nationwide."

Farmers and landowners can play an important role in helping increase monarch populations simply by starting a milkweed garden. With employee-tended monarch gardens, BASF is also sustaining butterflies at its manufacturing sites. The gardens are tended to ensure the milkweed is healthy and ready for the arrival of monarchs.

As summer approaches, caterpillars begin their metamorphoses, hatching and transforming into vivid orange and black butterflies.

"If you have milkweed planted somewhere in your yard, be sure to keep an eye out for those mesmerizing monarchs," Vance said. "You just never know when one might flutter by."

Once mature, the monarchs continue their journey northward, passing over cool valleys and prairieland. Monarchs look for resting places in open plains, often settling in beds of milkweed. Prime milkweed habitats include areas alongside cornfields, gardens, playgrounds and rural roadsides.

Some of the most popular flight paths include the Corn Belt and Interstate 35, a corridor that runs from Texas to Minnesota. Legislators implemented a federal plan to create habitable space along highways for monarchs by planting milkweed in ditches. This initiative offers food and shelter for weary butterflies and provides nursery sites for monarch eggs.

Monarchs then begin winging their way south to the oyamel fir forests of Mexico. They spend their winters there, crowded together on the tree branches for warmth, which can appear to transform the trees into blazing orange clouds. When warm weather returns the following year, monarchs resume their migration northward and continue the cycle of breeding the next monarch generation.

Establishing your own milkweed habitat is a great way to get involved and make an impact on the continued reign of the monarch butterfly.

For planting tips, visit Living Acres at Facebook.com/BASFLivingAcres.

Published with permission from RISMedia.
Driving Safely With Your Pet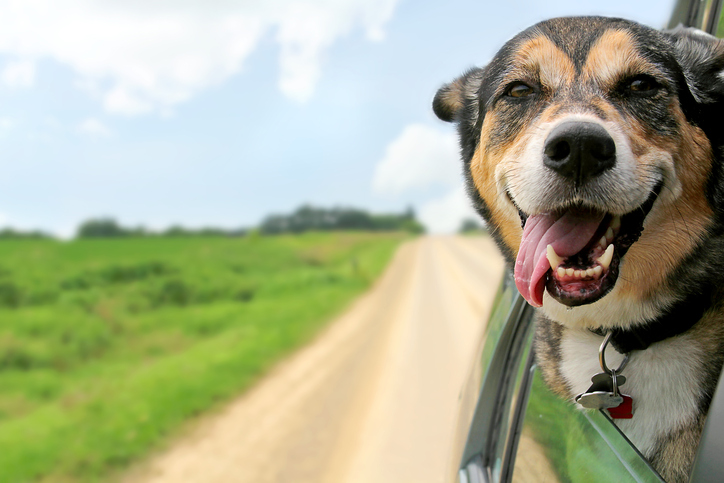 It can be fun to cruise with your pet in the car. With the window down and Fido's tongue out, driving can feel free and easy. However, you want to be mindful that your driving habits with your pet are as safe as they are fun.

PEMCO recommends following the following to keep pets and drivers safe when hitting the road:

Restrain your pet. A well-ventilated carrier that's buckled-in prevents injury to drivers, passengers, and pets. A dog safety harness that attaches to a vehicle's rear seat belt is another safe solution.

The backseat is best. Because pets face the same front-seat injury dangers as a small child, pets are safest in the back seat - especially when using a harness.

Keep heads inside the vehicle. Feeling the wind in their fur can come at a high cost – not only can pets suffer injuries from flying road debris (even insects can seriously wound a dog's eyes), they can develop respiratory trouble from forcing cold air into their lungs.

No riding in pickup beds. While it may be legal in some areas, it's still a bad idea. In a serious crash, even a crated dog has minimal protection.

Talk to a vet. A veterinarian may be able to suggest ways to ease the trip for any beloved cats or loyal dogs who aren't happy travelers.

Source: www.pemco.com/poll

Published with permission from RISMedia.
4 Tips to Maintain Your Fridge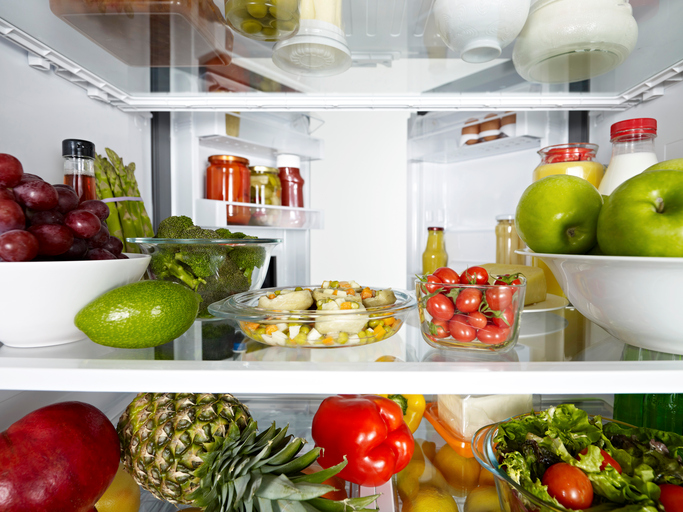 Whether you have a brand new fridge or are trying to squeeze some extra life out of your old faithful, working to maintain your appliance before there is an issue is key.

Follow these tips to keep your fridge running smoothly for years.

Pay attention to the seals. When door seals loosen, your fridge will have to pump out extra cool air to keep your contents cool, which can put unneeded strain on the appliance. In addition to cleaning the seal to make sure it's free from mold or food residue, you can slip a dollar bill in, close the door, and see if it stays in place. If it falls to the floor, have a service professional come to check your seals.

Keep it stocked. Regardless of how often you cook, keeping your fridge and freezer full will help it run more efficiently. More empty space means the fridge has to work harder to keep a low temperature. When the fridge stock is low, store beverages, grains, boxes of pasta or simply bottles of water to help create more thermal mass.

Make sure the temperature is right. Proper fridge temps should stay between 37 and 40 degrees Fahrenheit and the freezer at 0 degrees. Any higher or lower can strain your appliance.

Clean those coils. If your fridge coils are covered in dust, your appliance will have to work overtime. Twice a year, pull the fridge from the wall, unplug it and clean the coils with a soft brush or gentle vacuum.

Published with permission from RISMedia.
10 Tips for Urban Gardening
(Family Features)--City dwellers often think gardening is only for those who live in suburbs or rural communities, but planting an urban garden can be easy. Whether you are planting a garden for yourself or your family, you can do your part to create a more sustainable and green future.

These simple steps recommended by Arjan Stephens, executive vice president at Nature's Path Organic Foods, can help you on your way to greening your thumb and the planet:

1. No Space, No Problem. Not everyone has a backyard, roof or balcony. To overcome this issue, start a container garden. While decorative pots can be lovely, they don't improve the quality of your plants and can be expensive. Instead, you can use a large bucket from a garden store, which is a low-cost and effective option. Or upcycle containers not in use, such as crates, old toys or paint cans.

2. Plant Selection. There are vegetable, flower and herb varieties that are easy to grow in urban spaces. When planning your garden, think about what to plant - shallow-rooted veggies, such as herbs, lettuce and radishes typically do better in confined spaces.

3. It Takes a Village. In addition to establishing your own garden, another way to plant is by getting involved with community gardens. Each year, Nature's Path Food's Gardens for Good program supports community gardens that make fresh, organic food more accessible in local neighborhoods. Three $15,000 grants are available to gardens that demonstrate high community support and a viable plan for the urban agriculture project.

4. Plant Right. Potting your plants takes a few simple steps. Put some gravel in the bottom of your container to help with drainage and fill with soil, tamping it a bit. Leave 1 inch at the top for watering. Tamp the soil after the plants are in place and water gently.

5. Portable Planters. An advantage of container gardens is that they allow you to easily move them in and out of the sun. If your plants seem to dry out in one window area, you can try different areas to adjust to what works best.

6. Grow Up. Small spaces make it ideal to grow vertically, which means planting tall plants like squash, cucumbers, beans and tomatoes.

7. Drain Gain. Whatever container you choose for your garden, remember drainage holes are essential. Without proper drainage, soil can become waterlogged and plants may die. The holes need to be large enough to allow excess water to drain out.

8. Water Wise. Hand water every morning. Once the plants are large and summer is hot, they will probably need watering in the evening, too. A little afternoon shade can keep them from drying out too quickly.

9. Soil Smart. A common mistake urban gardeners make is not making sure their soil is good quality. While those made with pesticides promise great results, they are loaded with chemicals. Go for organic soil and grow well from the beginning.

10. Have Fun. Gardening not only results in food or flowers, it is a great way to relieve stress, have fun and get in touch with nature. Just because you live in an apartment doesn't mean you can't experience the joy of eating what you grow.

Source: naturespath.com.

Published with permission from RISMedia.