Today's Top Real Estate News
Provided by RISMedia News
6/27/2016 9:07:25 AM
The Cities with the Highest and Lowest Property Tax Rates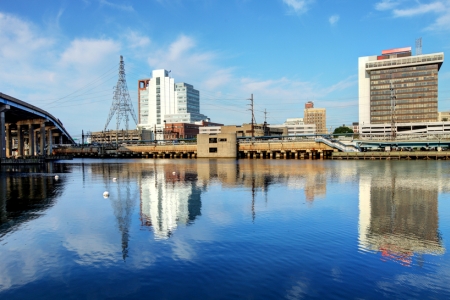 Property taxes—levies imposed on owners of properties—are an important consideration for homeowners, buyers and sellers. The tax rate, which is typically overseen by a local government, varies depending on location.

"The property tax is a critical source of revenue for local government services, from education to public safety," says Joan Youngman, chair of the Lincoln Institute of Land Policy's Department of Valuation and Taxation. The Institute recently released its annual 50-State Property Tax Comparison Study, which tracks "effective" property tax rates in every state.

Currently, the city with the highest property tax rate on a median-valued home is Bridgeport, Conn., at 3.88 percent, according to the study. Bridgeport residents have a higher rate because they pay no income or local sales taxes. The city with the second-highest property tax rate is Detroit at 3.81 percent, due to the city's flat home values.

Rounding out the top five cities with the highest property tax rates are Aurora, Ill. (3.72 percent), Newark, N.J. (3.05 percent), and Milwaukee, Wis. (2.68 percent).

Honolulu, in contrast, has the lowest property tax rate on a median-valued home at 0.30 percent, due in part to high home values, according to the study. Cheyenne, Wyo. (0.65 percent), Denver (0.66 percent), Birmingham, Ala. (0.66 percent), and Boston (0.67 percent) follow suit.

Per the study, New York City ranks highest for apartment property tax rates, at five times higher than that on a median-valued home.

Generally, property tax rates are determined at the local level. Contact a real estate professional in your area for more information.

Source: Lincoln Institute of Land Policy

Published with permission from RISMedia.
3 Upgrades Every Homeowner Should Make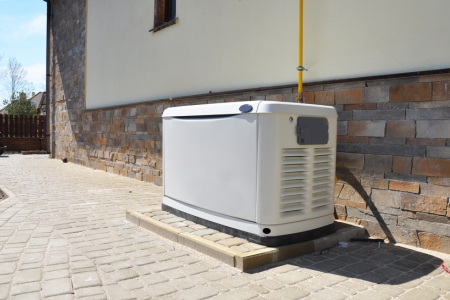 (Family Features)—Improving your home can grow the value of your investment—if the right upgrades are made. No matter which kind of home you own, these home improvements top the list.

1. Power Backup – Natural disasters are on the rise, and expected to become more impactful in the future. Installing a standby generator system is one upgrade that will pay dividends in peace of mind. Look for a system that has automatic "power management" technology—this will power all of your home's appliances efficiently and safely.

2. Smart Home Automation – The smart home is here to stay, and more and more homebuyers are looking for properties outfitted with the latest in home automation. Whether it's an app that flicks on the lights or a thermostat that self-adjusts, integrating this technology can save you from inconvenience, more money and more time.

3. Security – You can't put a price on safety. From keypad and silent alarms to cameras and motion detectors, a home security system is well worth the expense. Consult a home security expert in your area to determine which system will be most beneficial for your home.

These three upgrades are ideal for any homeowner. Keep these in mind the next time you invest in improving your home—they will be well worth it!

Source: Briggs & Stratton

Published with permission from RISMedia.
Mortgage Rates Slow to Rise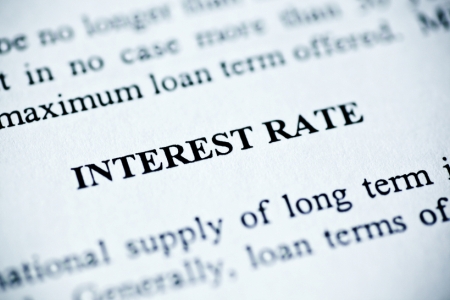 Fixed mortgage rates, on average, remain low. According to Freddie Mac's recently released Primary Mortgage Market Survey® (PMMS®), the average 30-year fixed-rate mortgage (FRM) is 3.56 percent, with an average 0.6 point, and the average 15-year FRM is 2.83 percent, with an average 0.5 point. The average 5-year Treasury-indexed hybrid adjustable-rate mortgage (ARM) is 2.74 percent, which an average 0.5 point.

Why so low? Mortgage rates are gradually responding to recent fiscal developments, says Sean Becketti, chief economist of Freddie Mac.

"Mortgage rates have been slow to adjust to the 10-year Treasury yield, which has increased 12 basis points since [the week of June 6, 2016]," Becketti said in a statement. "[Last week's] survey shows the 30-year fixed-rate inching up to 3.56 percent, only two basis points above last week's average. The low rates continue to be good news for the housing market, as existing-home sales rose 1.8 percent to a 5.53 million seasonally-adjusted annual rate in the month of May—the highest level since February 2007."

Source: Freddie Mac

Published with permission from RISMedia.
Staying Put? How to Prepare to Age-in-Place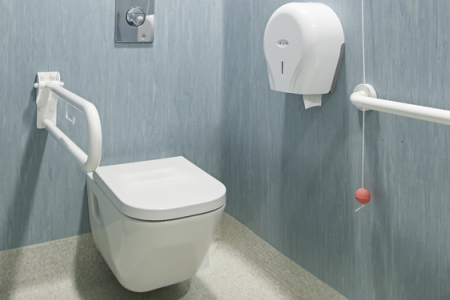 ?Many older homeowners are set on staying in their homes as they age—"aging-in-place."

To stay put successfully, preparation is key, according to Corey Carlisle, executive director of the American Bankers Association (ABA) Foundation.

"Older Americans make up the largest share of homeowners in the country," said Carlisle in a statement. "In order for them to stay in their homes as they age, families and caregivers must plan ahead to ensure the elderly have all the resources they need to be safe, independent and financially secure."

To start, Carlisle and the ABA Foundation recommend recruiting loved ones, or even a banker, to assess your finances. How long can you comfortably afford your current home? Will you need to budget for aging-in-place improvements? Will you require in-home care? Consider these questions as you evaluate your financial longevity.

A reverse mortgage is an important consideration—one that must be researched thoroughly. The ABA Foundation suggests visiting ReverseMortgage.org to comparison-shop for lenders and rates, and visiting HUD.gov to locate a reverse mortgage counselor in your area, before committing to a loan.

Size up your current home to see what modifications will likely be needed, and financially prepare to make them. Aging-in-place upgrades can include anything from handrails and no-slip flooring to a stair lift or ramp entrance—and, they can be as simple as placing an emergency contact list in plain view at home, according to the ABA Foundation.

After you've established a viable aging-in-place plan, conduct six-month check-ins going forward, the ABA Foundation advises. Revisiting your plan periodically will help you better adapt to the inevitable changes of aging.

Source: ABA

Published with permission from RISMedia.
Need Roof Work? 5 Tips to Avoid Scams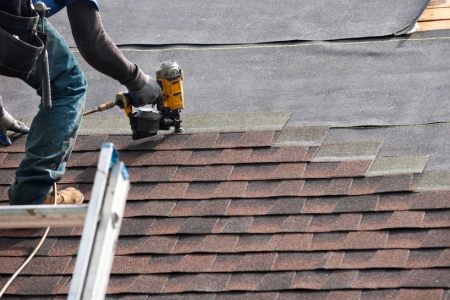 Replacing or repairing a roof is a costly undertaking—one that for many homeowners has been marred by disreputable roofing contractors. To avoid roofing scams, follow these tips, courtesy of the Insurance Institute for Home & Business Safety (IBHS):

1. Research roofing contractors diligently before hiring one. Consult the Better Business Bureau (BBB) and search for reviews and ratings online. Avoid contractors who have generated complaints, lawsuits, etc.

2. Confirm all credentials before hiring a contractor. A reputable roofing professional will be licensed, insured and bonded, and will be able to provide locally-based references. Request to review their license number, federal tax identification number, and certificate of insurance—a qualified professional will provide them. Fact-check this information with the appropriate authorities.

3. Get detailed estimates (in writing!) from contractors you're considering hiring—more than one is best.

4. Do not enter into an agreement with a roofing contractor who solicits business at your doorstep, particularly after a storm. This could be a sign of an imposter.

5. Exercise caution when dealing with contracts. Be sure to read and re-read all documents, or have a third party review them with you, before signing them. Do not sign a contract with missing information—a fraudster may fill these blanks with inaccurate information. Do not feel pressured to sign a contract on the spot.

Most importantly, never pay upfront in full for roofing work. Scammers will make off with the money, never to be seen again.

Source: IBHS

Published with permission from RISMedia.
Fountain of Youth: 7 Foods for Longevity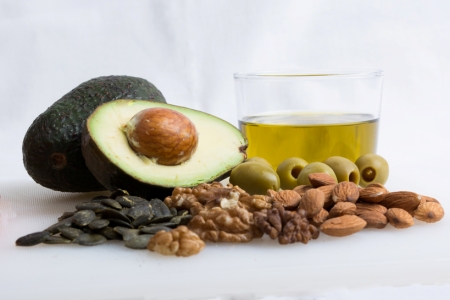 The average American can expect to live until just shy of 80 years old, according to the Centers for Disease Control and Prevention (CDC). Though physical activity contributes to a long, healthy life, food also plays a role, says longevity researcher Dan Buettner, who recently partnered with National Geographic to match local food norms with populations who consistently live the longest.

Their report suggests seven food choices common to those who live well into old age:

Avocados – The fat in avocados is mostly monounsaturated fat—10 grams in just half. Regularly eating avocado can boost nutrient absorption, support eye health, and even contribute to weight loss.

Berries – Fruit satisfies the craving for sugar, and berries, which contain lower amounts of sugar than most fruits, are among the best choices. Regular consumption of whole berries has been shown to reduce the risk for disease.

Fish – Not surprisingly, populations that eat a lot of fish almost invariably live longer lives. While salmon has the rep for lots of heart-healthy omega-3 fatty acids, most seafood contain the healthy fat and protein.

Garlic – Apart from adding flavor to food, garlic contains nutrients that can boost your immune system. Chop it yourself—pre-minced garlic has too many preservatives.

Nuts – Most varieties contain healthy fats, protein, and fiber, a combination shown to improve cognitive health. They are high in calories, so munch in moderation.

Olive Oil – Like avocados, this staple of the Mediterranean diet is a great source of monounsaturated and polyunsaturated fats, which, according to dozens of studies, reduces the risk of heart disease even more so than a low-fat diet.

Whole Grains – New research suggests obesity can occur because a lack of fiber negatively affects intestinal bacteria. Whole grains are filled with important nutrients, particularly fiber, that can counteract this effect, staving off later-in-life conditions.

Published with permission from RISMedia.
Millennials: Buying a Home Top Priority over Next 5 Years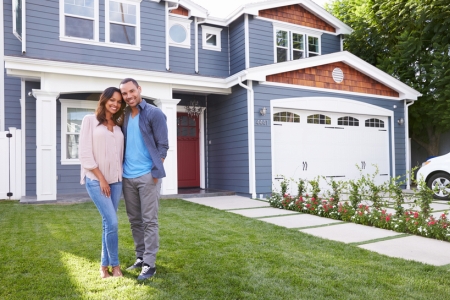 Millennials may differ from generations before them, but they share at least one aspiration: buying a home.

That's according to a recent study commissioned by the Million Dollar Round Table (MDRT), an association of financial professionals, exploring the priorities of millennials. Close to half of millennials in the study, conducted by Harris Poll, are prioritizing buying or renovating a home in the next five years, topping a list that includes paying off student loans and getting married. The study found:

• 48 percent are prioritizing buying or renovating a home;
• 45 percent are prioritizing advancing in a career;
• 41 percent are prioritizing having a financial plan;
• 33 percent are prioritizing paying off student loans; and
• 30 percent are prioritizing getting engaged or married.

Notably absent from milllennials' priorities is retirement. Millennials in the study expect to retire, on average, at 62 years old—younger than the expectations expressed by other generations—but just 22 percent are saving for it.

"Millennial expectations to retire at a younger age than their predecessors do not match with their lack of financial action," observes Brian D. Heckert, president of MDRT. "While most say it's a priority to focus on planning, less than 10 percent have actually started doing so. What they may not realize is that having a plan now can give them greater retirement savings and increased financial security during those golden years."

Source: Million Dollar Round Table (MDRT)

Published with permission from RISMedia.
8 Tips for an Eco-Friendly Summer Party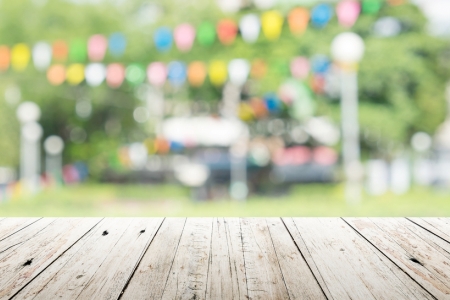 Celebrations are moving outside for the summer. Green your next outdoor gathering with these tips, courtesy of the Connecticut Department of Energy and Environmental Protection (DEEP):

• Rent reusable tablecloths, tables and other event supplies to reduce your impact.

• Use reusable plates, cups, and cutlery if possible—or look for disposable plates or napkins made from recycled content. Avoid polystyrene foam products. "Compost-able" dinnerware is only "greener" if you compost it!

• Serve locally-grown foods whenever possible. This reduces the carbon output of transporting goods to supermarket shelves.

• Serve finger foods to minimize the use of plates and utensils.

• Serve drinks from pitchers or bottles, rather than buying individual drinks.

• Provide separate, clearly marked containers for trash and recycling.

• Do not release helium balloons into the air. This protects wildlife, particularly marine animals living inland and in coastal areas.

• Choose edible or plantable items as centerpieces or favors. These are less likely to end up in the trash. Buy local plants from farmers markets or stands, or, source from a pick-your-own location near home.

Enjoy your next party—the environmentally-friendly way—with these tips. The Earth will thank you!

Published with permission from RISMedia.
How to Stay Safe While on Summer Vacation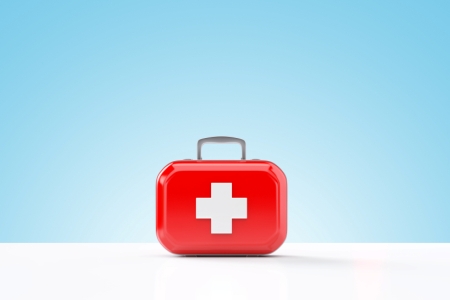 Summer vacation is the time to unwind—but that doesn't mean we should overlook safety.

Incidents can and do happen on vacations, says Jeffrey Pellegrino, member of the American Red Cross Scientific Advisory Council.

"Prevention is the key to avoiding accidents or illness while on vacation," Pellegrino says. "It's important to know the level of ability of the people in your group and the environment around you. Know what injuries are life-threatening and understand that small injuries can lead to bigger issues if they are not properly cared for."

Dehydration, for instance, can happen no matter where you're traveling, Pellegrino explains. Sprains are one of the most common incidents on cruises, whereas those traveling to the mountains may be more prone to falls. In general, Pellegrino advises travelers to tote remedies like a first-aid kit, bug spray, medications and tweezers.

If a loved one on vacation with you experiences a non-life-threatening allergic reaction, administer an oral antihistamine, Pellegrino recommends. For life-threatening reactions, epinephrine is essential.

If you've spent too much time in the sun, move to a cooler area as soon as possible. If needed, apply a topical to abate pain, Pellegrino says. If you've been bitten by an insect, use an over-the-counter medication to curb the sensation of burning or itching. If you've been stung by a jellyfish, wash the wound with vinegar or baking soda and water for at least 30 seconds.

It's worth considering becoming first-aid- or CPR-certified, Pellegrino adds. Red Cross provides both in-person and online training. Sign up at RedCross.org/TakeaClass.

Source: American Red Cross

Published with permission from RISMedia.
How-To: Start a Container Garden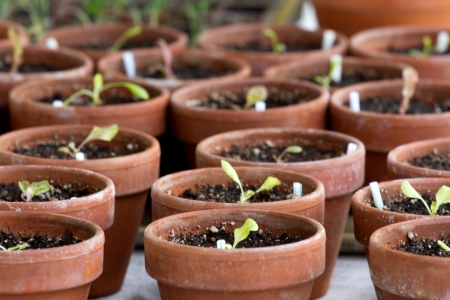 Container gardening is ideal for inexperienced gardeners, or those who have limited space to plant (or inexperienced gardeners with limited space to plant!).

Container gardens add life to a landscape without requiring extensive care, says Claire Watson, spokesperson with Wave Petunias.

Wave and Watson recently teamed with HGTV star Kelly Edwards ("Design on a Dime") to offer up container gardening guidance. Their top tips:

Look for "personality" planters. Whether you appreciate bold patterns, textures (think ridges) or zingy colors, select planters that suit your personal style—and with adequate drainage!

Remember the one-inch rule. No matter the sizes of your planters, leave one inch of space between the potting soil and the top of the container before planting. If you're using oversized planters, pad the bottom with plastic water bottles before adding soil.

Mix-and-match plants. Before planting, plan which coordinating species will fill which container. Break up the container visually with plants of varying colors, heights and textures.

Avoid water-logging. Overwatering can stunt growth. To determine when it's time to water, place your finger into the soil; if it feels dry, it's time!

Keep in mind, also, that container gardens are just one component of an outdoor space, adds Watson. Your new container garden may complement an existing outdoor space, or inspire a whole new design.

Source: Wave Petunias

Published with permission from RISMedia.