Today's Top Real Estate News
Provided by RISMedia News
6/25/2019 8:55:43 PM
Connect with Nature at Work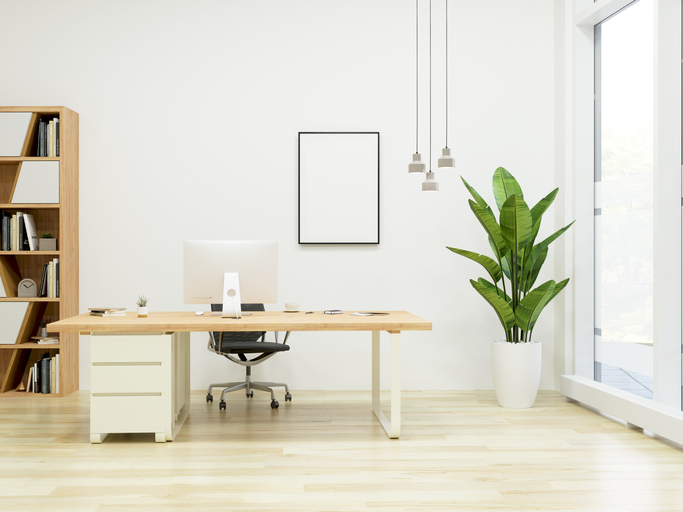 (Family Features)--If you work outside your home, at least a third of your day may have you stuck inside an office. Make your work environment more appealing with these ideas that let you embrace nature even while you're on the clock.

Incorporate natural life with a desk plant. You may feel more refreshed by that touch of green, and it helps clean the air around you, too.

Find the sunlight. Today's offices actively promote free-range working, so find a sofa near a window and get your best work done there. Or spend a few hours working outside each day. If your office design is behind the times, take a daily walk outside during your lunch break.

Surround yourself with natural materials. Transform your desk-scape with a bamboo monitor stand, stone smartphone holder or woven seagrass inbox.

Trick the senses with natural soundscapes. Earbuds are a must in today's open-plan offices. Instead of playing music, escape with nature-inspired tunes like rain, wind in the trees or forest birds.

Select art influenced by Mother Nature. Decorate with nature-inspired art, whether it's photos of landscapes or a sunflower print.

Source: Velux

Published with permission from RISMedia.
Renting a Vacation Home? Bring These 5 Items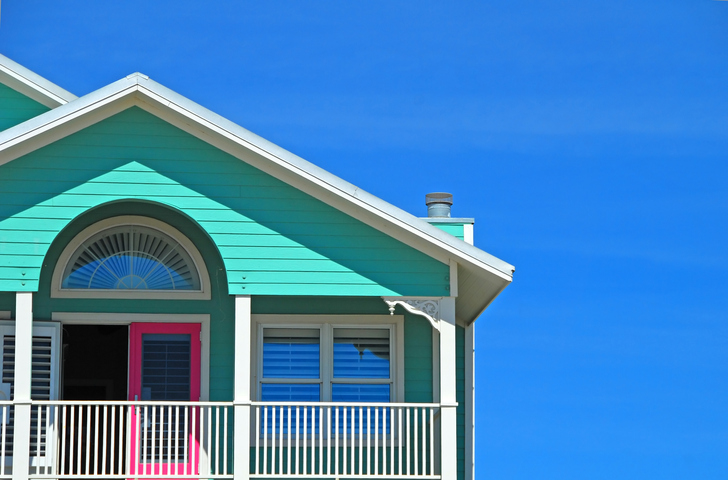 It's vacation time, and the whole family is looking forward to the change of scene. But lake or beach house kitchens are notoriously hit and miss when it comes to kitchen amenities. Before you set off down the road and wind up at the end of your journey with a great bottle of wine and no reasonable way to open it, check out this list of kitchen helpers you should not leave your own home without:

Two good knives - If you're planning to cook, you won't want to be stuck with knives that can't cut butter. A decent chef's knife and paring knife won't take up much room and will make your kitchen prep time easier.

Corkscrew - You don't need anything fancy, but a classic corkscrew - and maybe a sturdy can and bottle opener - will ensure you get your favorite liquid refreshment, whatever it happens to be.

Vegetable peeler - You can use a knife to peel those 'taters if you have to, but a peeler takes up little space and makes the chore of peeling veggies far easier and quicker.

Coffee maker or French press - If you can't start your day without that just-right cup of joe, don't rely on what passes for a coffee maker in many vacation home kitchens. Take your coffee maker with you, or get an inexpensive French press, so you can savor the brew along with the view.

Plastic bags and storage containers - If you've ever been stranded in a lake or beach house with no way to store your leftovers, save yourself a repeat and take some plastic gear with you. For that matter, pack sturdy paper plates and plastic cutlery and save yourself (or someone else) a lot of dishwashing time.

Published with permission from RISMedia.
5 Ways to Jam More Joy into Your Workweek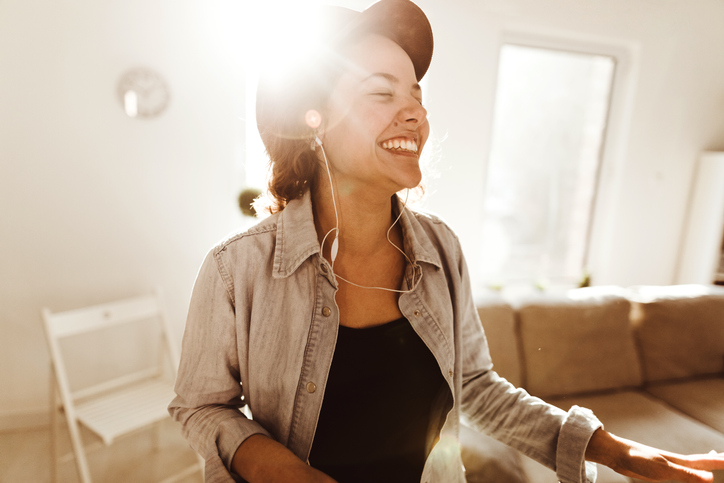 Are you living for the weekend? If work dominates most of your time during the week, it's easy to fall into the pattern of dreading Monday and celebrating Friday. To help, consider the following simple ways to pack more moments of joy into your busy week.

Jam out in the mornings. While you're making breakfast and prepping for your day, put on some of your favorite tunes for a morning dance party to start the day right. If you have kids, pick songs they find fun for a family dance party.

Plan an outdoor excursion. Whether it's a quick trip to the dog park after work or an early morning walk around the lake with your spouse, getting some fresh air during any time of the year will generally boost your spirits.

Organize one social engagement. Strong social bonds are critical for overall human happiness. Aim to connect with friends or family at least once a week. If your schedule is slammed, ask a pal to run errands with you or meet you for lunch mid-week.

Learn something new. Studies have shown that learning can make us happier, as well as build confidence. Pick a new hobby, language or field of study and dedicate one hour a week toward making progress on it. Luckily, there are apps and podcasts to help you learn wherever you are—even during your commute to the office.

Dress for happiness. This may seem silly, but studies have shown that those who like their wardrobes and feel confident in their clothing have a better overall outlook. If you like bright colors, incorporate them into your work wardrobe, or give yourself the go-ahead to splurge on a few new staples you feel great in.

Published with permission from RISMedia.
Traveling? Understand 'Travel Delay' Insurance
If you're flying in the upcoming months for work or pleasure, you likely nabbed travel insurance to cover any hitches. According to Squaremouth, travel insurance claims for travel delays increased by a staggering 92 percent over last year, stranding travelers at the airport for hours or more. Squaremouth notes that most travel insurance policies automatically include Travel Delay coverage, and can reimburse travelers anywhere from $250 - $1,500 depending on the policy.

Make sure to fully understand your delay policy, and should you need to make a delay claim, Squaremouth recommends the following steps to make sure it's approved.

Contact Emergency Assistance. All travel insurance providers have a 24-hour Emergency Assistance department, which can offer immediate help and advice if you experience an emergency or delay while traveling.

Before making any changes to your itinerary or spending money on a hotel room, travelers experiencing a flight delay or flight cancellation should first call their provider's Emergency Assistance to confirm their coverage details and options.

Get a Statement From Your Airline. Travel insurance providers typically require a statement confirming you were actually delayed, and why. Most policies require a traveler to be delayed for a minimum of three hours in order to be reimbursed; however, some policies don't provide coverage until a delay exceeds 12 hours.

Most paid Travel Delay claims are for severe weather or a mechanical breakdown that impacts a flight. However, missing your flight because you got caught up at a security checkpoint, especially as airports increase security measures, is not covered.

Keep Your Receipts. The Travel Delay benefit can reimburse you for meals, hotels and transportation while your trip is delayed, but you must remember to keep your receipts from purchases made during the delay. If you forget, or if receipts are not available, your bank or credit card statement will usually be enough.

Gather Your Trip Documentation. Providers may ask travelers to send in documents confirming the impact of an airline delay on their travel plans, such as an original and updated trip itinerary. For example, if your airline carrier delay causes you to miss a cruise ship departure, you may also be covered by the Travel Delay benefit to catch up to your cruise.

Source: Squaremouth


Published with permission from RISMedia.
5 Things You Can Do to Welcome a New Neighbor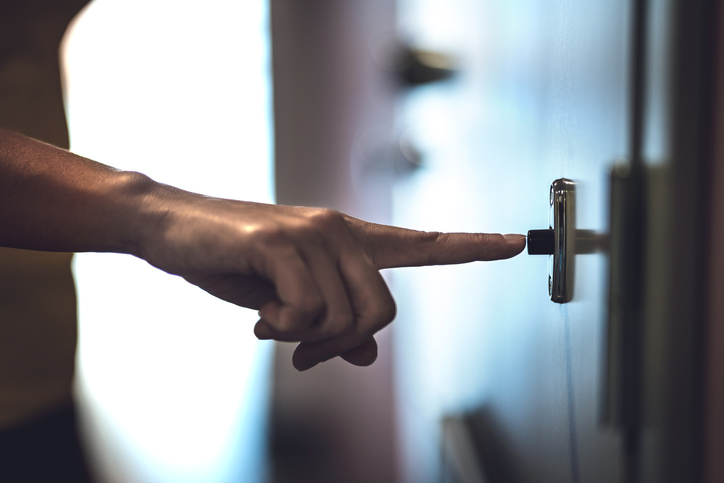 Being happy at home is not just about your house and yard, it's about your neighbors, too. And when someone new moves in next door, it stands to change your well being...for better or worse. That's why taking a few proactive steps with new neighbors can be so important for setting the stage for a long and pleasant relationship. You don't have to become best friends, but coexisting peacefully is a priority, so try these steps to start things off on the right foot:

Introduce yourself right away...without being invasive. It may seem obvious, but in today's isolated age where we value our privacy, we often tend to keep our distance for too long. So don't delay in making a simple introduction to your new neighbors—but don't be invasive. No need to invite them over, just a simple hello and welcome to the neighborhood will do. Let them know to feel free to knock on your door or call should they need anything.

Take care of any border mess. If you've been neglectful about leaves or overgrowth between your two houses, now's the time to take care of it. Perhaps your former neighbors didn't mind, but tidy things up to prevent any issues with the new neighbors.

Be respectful about events. If you've got a party or event approaching that will involve music, noise or extra cars on the street, let your new neighbor know in advance. They will appreciate the heads-up, and perhaps this is an opportunity to invite them over if the occasion warrants.

Be an information source. If they're brand-new to your town, provide some helpful information, such as which day recycling is picked up, where the school bus stop is, how late the convenience store down the road stays open, the best local dog park, etc. The inside track on the ins and outs of a new neighborhood are always appreciated.

Answer any questions they may have about their house. If you were friendly with your former neighbor, you may be able to answer questions they have about the home they just bought, so be as forthcoming and helpful as possible. If you've resided in the neighborhood for some time, you may be able to offer insights on renovations they're considering, as well.

Published with permission from RISMedia.
5 Tips For Your First Home Purchase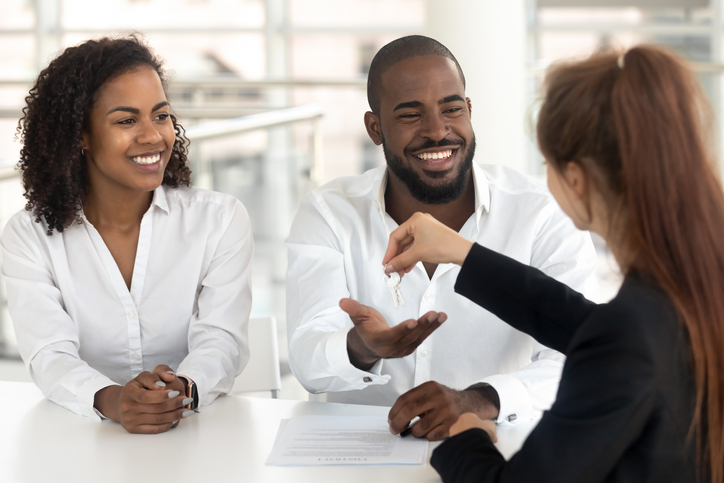 Buying a home for the first time? Congratulations! If navigating this new process seems scary, don't worry...you're not alone. Realtor.com® recently released a new book titled "The Essential First-Time Home Buyer's Book." Below are five hot starter tips from the book to help you with your first home purchase.

Identify your home buying power. Understanding how much house you can afford can give you a leg up when it comes to buying a new home. Estimating your monthly housing payments using the realtor.com® Home Affordability Calculators can help to determine how much monthly mortgage payment you can afford and calculate a feasible home price range.

Give up unnecessary expenses and save more. Saving cash for a down payment takes time. A good way to get started is to trim unnecessary spending. Find simple ways to save extra cash, like skipping the extra coffee and saving that money in a dedicated account so you can watch your progress. If you struggle to save, automating the process can help. You can have your employer deposit some of your paycheck into a savings account or have your bank automatically deposit money into your savings account.

Work with a local agent. Purchasing a new home is a huge financial decision that can be fairly complicated. Work with a local real estate agent who has the experience, negotiating chops, a large network and local knowledge to help get you through the process to close on the right home for you.

Interview several real estate agent. It's wise to connect with several agents before deciding who you'll work with in your home-buying journey. Ask questions like:
- How long have you worked in real estate?
- How long have you lived in the area?
- Do you have a team, or do you work alone?
- What's your schedule like?
- Are you taking any time off in the next few months?

Create a must-have list and stick with it. Before you begin your search, write down the non-negotiable features your new home needs. The more specific you can be, the better. If a home doesn't have everything on the list, skip seeing it to avoid compromising. For the listings that do have all your must-haves, document your open house or showing visits by taking notes and photos of each property so you can review them later when making a decision on which house is right for you.

Source: realtor.com®

Published with permission from RISMedia.
Homeowners: Avoid These Common Yard Maintenance Errors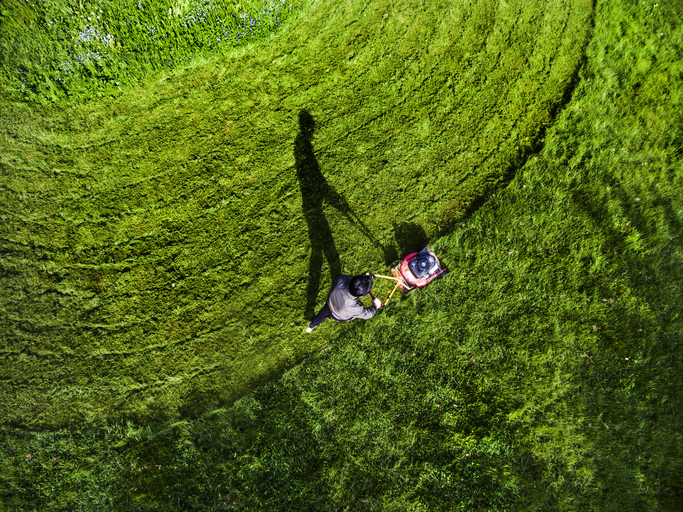 Whether you're a new homeowner or a seasoned pro, yard maintenance often feels like trial and error. To help, the Outdoor Power Equipment Institute (OPEI) shares the following common yard pitfalls, and offers advice on how to avoid them.

Investing in the wrong equipment. Make sure the lawn mower is the right size for the lawn. If the lot is more wooded, a chainsaw and/or hedge trimmer may be required. Or perhaps a homeowner is moving from an apartment to a single-family home for the first time and needs all new equipment.

Choosing the wrong plants. Homeowners need to consider the microclimate so their living landscapes thrive. Check the USDA's Plant Hardiness Zone Map to determine which plants will do best.

Not considering lifestyle needs. Homeowners also need to consider their lifestyle when selecting and placing their living landscapes. Those who travel frequently will want to choose low-maintenance plants, flowers and shrubs. Homeowners with a family and/or pets need a large area of sturdy turfgrass for running and playing. Pro tip: plants can be used strategically to designate "activity zones" in the yard—separating a children's play area from the dining space, for example.

Watering incorrectly. Plants will grow stronger and work harder—creating deeper, healthier roots—if they have to seek out water. Watering deeply, but less frequently, allows moisture to reach the roots of the grass and trees. Also, watering early in the morning reduces excess evaporation. Those who want to take the guesswork out of watering should install soil moisture sensors and drip irrigation systems.

Cutting the grass too short. Proper mowing helps create a lower-maintenance, drought-tolerant lawn. Preferred length varies by grass type, but the general rule of thumb is to cut only the top third of the grass blades off at any given time. Taller grass blades shade the soil and keep it cooler, helping control weeds. Taller grass is also softer to walk on, which is important for little feet and paws.

Source: OPEI, SaveLivingLandscapes.com.

Published with permission from RISMedia.
How to Find an Energy-Efficient Home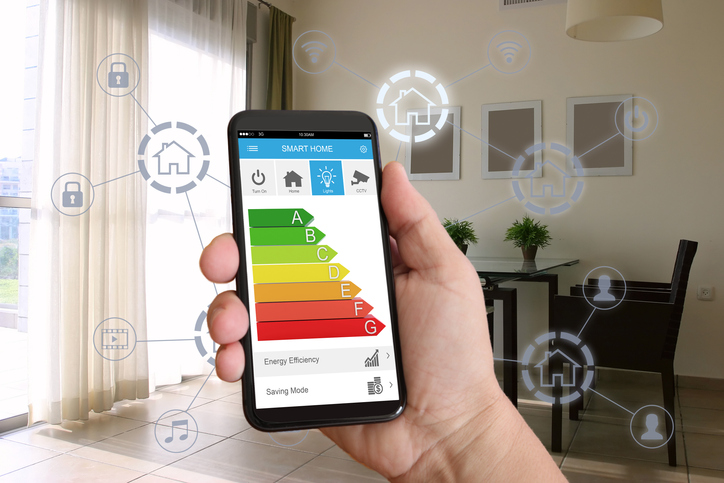 While a home designed with energy efficiency in mind certainly has long-term benefits for the environment, it also means additional dollars in your pocket. The U.S. Department of Energy developed the Home Energy Score, a national rating system that assesses your home's energy efficiency based on its structure, heating, cooling and hot water systems. From there, you can learn what improvements you can make in order to raise your score and save money.

If you're in the market for a home, you can get a head start by sizing up the energy efficiency of homes you're looking at. Here are some suggestions from Nerd Wallet:

Look for clues in listings. Read listing descriptions carefully, looking for mentions of third-party green certification, recent energy audits or energy-efficient upgrades that have been done to the home. Bear in mind that not all sellers will think to include these details in their listings, so be sure to ask your agent about energy efficiency specifically.

Find out if your agent has eco skills. When interviewing agents to work with, find out what knowledge they have about green and energy-efficient properties. Some may even have an EcoBroker designation or the National Association of REALTORS® (NAR) Green Designation. Such designations mean agents have completed specific coursework to become certified in these specialty areas.

Look at past bills. To get a true gauge of the energy efficiency of homes you're considering, ask to see the utility data or past bills during the shopping stage or as a provision in the sales contract.

Find out if an energy-efficient mortgage may be possible. While modern homes may be up to today's energy standards, older homes simply weren't built with the same set of guidelines. If this is the case with the house you fall in love with, your lender may offer an energy-efficient mortgage (EEM), which builds the expense of energy-efficient improvements into the mortgage payment. In time, the savings on energy bills will offset the extra cost.

Published with permission from RISMedia.
Keeping Your Pet Cool This Summer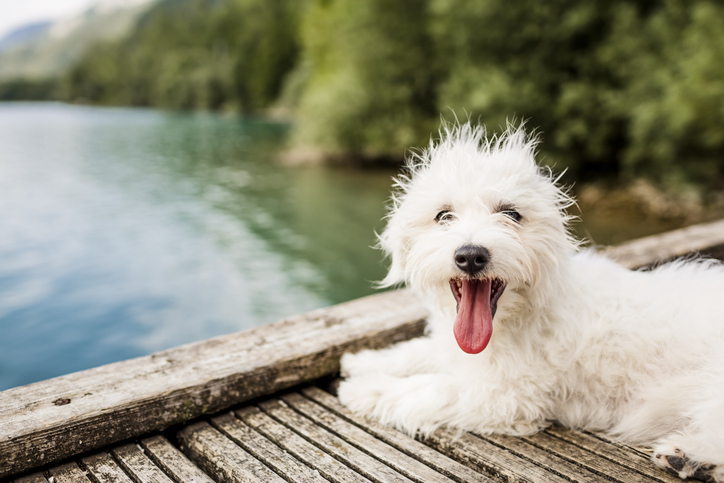 If you have an outdoor pet, the summer months can be a fun time for playing and lounging in the grass. However, it can also be extremely hot. Consider the following tips for keeping your pet cool.

Shade. Make sure there is ample shade for your pup or kitty to hang out in. If you don't have a covered porch or garage, consider stringing a tarp to make a cool cover for your animal to hang under.

Multiple water sources. Keep a minimum of two water sources full of fresh drinking water at all times, should one dry out or get kicked over. If you live a busy lifestyle, consider a large, self-filling water receptacle for your pet, or Google how to make one DIY-style.

A summer shave. If your dog has a heavy coat, consider a seasonal "puppy cut" to lighten up their fur for the summer.

Avoid mid-day walks. Mid-day walks in high heat can lead to heat exhaustion or burned pup paws. Walk your dog in the early morning or early evening when things are naturally cooler.

Puppy pool. If you're in the midst of a real scorcher, consider filling a kiddie pool with water for your pup to cool off in. Warning: If your pup comes indoors at night, you may have a muddy mess on your hands, so plan accordingly.

Published with permission from RISMedia.
7 Things to Know About Your Child's Summer Camp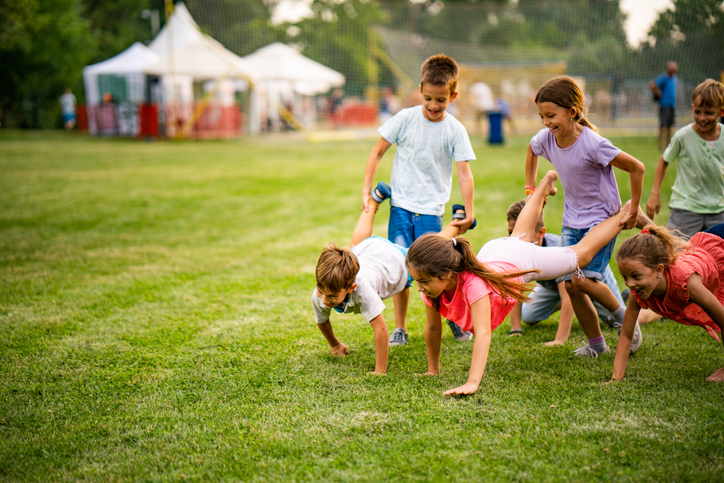 Sending your child to camp this summer? Great! But before you pack their trunk or lunchbox, it's important to take the time to understand the organization you're involving your child in. To help, the American Camp Association, NY and NJ offers parents some quick tips to ensure they're choosing the safest summer camp possible.

Licensed by the Department of Health. Many parents don't realize that there are over 10,000 unlicensed summer camps in New York State alone, which means there is no oversight by the Department of Health. These camps aren't being checked for a wide range of safety standards that include checking the state sex offender registry prior to hiring staff, maintaining minimum staff-to-child ratios, hiring medical personnel, maintaining vaccination records and reporting illnesses to the Department of Health.

Measles. Find out what your camp is doing about the U.S. measles outbreak. Are they accepting unvaccinated children? Do all children need to be vaccinated to attend? Do they keep vaccination records? Each camp has a different policy, and it's important to find out what it is before sending your child to camp. Unregulated summer camps don't need to report illnesses and aren't required to keep vaccination records as regulated summer camps do.

Camp Director. One of the most important parts of researching a camp is looking at who the camp director is. Don't choose a camp without speaking with the camp director. Parents should inquire about the camp director's background and if he or she is a year-round camp professional or a seasonal employee.

Staff Composition. Inquire about a camp's staff composition. Ask about who is caring for your child. Ask about age of staff, experience, pre-season and on-going staff training, background checks, staff ratios, the interview process, camper-staff ratios, work history checks, and character references. Unregulated summer camps aren't required to do background checks or maintain minimum staff-to-child ratios.

Medical Staff. Ask if there is a doctor or nurse in residence or on call for campers at all times. Parents want to also make sure the camp has EpiPens and automated external defibrillators (AEDs) on site and that the camp employs staff members trained to use them. Keep in mind that unlicensed summer camps don't need to have medical staff.

Safety procedures. Ask about the safety measures that are in place. These can include inquiring about active shooter plans, emergency plans for natural disasters or evacuations, security guards, staff screening procedures, and instructor qualifications.

Accreditation. Camps that choose to become Accredited by the American Camp Association go above a state's basic licensing requirements and address specific areas of programming, personnel, health care, emergency response, management practices and youth development. Choosing an accredited camp is a parent's best evidence of a camp's commitment to a safe program.

Source: American Camp Association, NY and NJ

Published with permission from RISMedia.