Today's Top Real Estate News
Provided by RISMedia News
10/16/2019 4:29:09 AM
Proper Boiler Maintenance All Season Long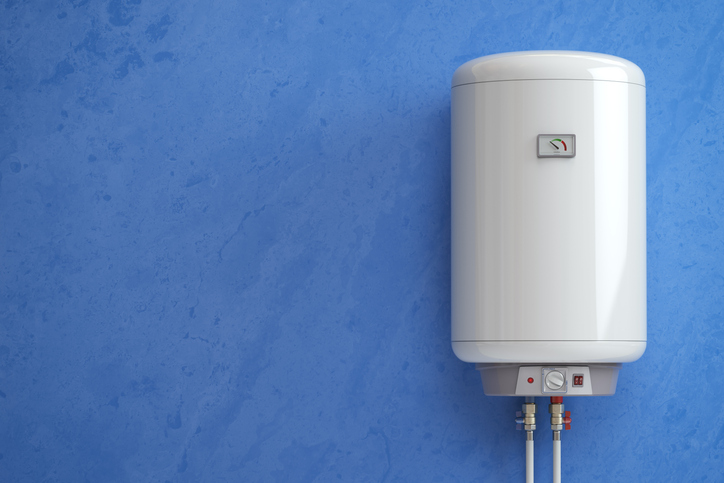 If you rely on your boiler to keep your home toasty, it's important to focus on boiler maintenance to avoid a mid-season breakdown.

"We rely on our boilers to keep us warm, and it's important that we take early action to avoid untimely breakdowns and eliminate dangers like fires and carbon monoxide poisoning," says Michael Petri, owner of Petri Plumbing & Heating.

To help, Petri offers the following suggestions:

Replace boiler filters. To maintain optimum performance, ensure efficient operation and prevent hazards such as fires and breakdowns, the filter should be regularly changed according to the manufacturer's recommendations. Also, consider upgrading to electrostatic filters. These high-performance filters do not need to be replaced, however cleaning them four times a year is recommended.

Clear exhaust flues. A blocked airway can have devastating consequences, as pressure buildup from a boiler is a leading cause of fires, explosions and carbon monoxide buildup. To ensure safety, clean the flue and make sure any potential obstructions that could cause pressure buildup are removed. When in doubt, contact a professional.

Clear the room. While space is limited in many homes, a boiler room is just that – a boiler room. Boilers generate extreme heat and need airflow circulation to keep the unit maintained properly. Hanging clothes and boxes stored inside boiler rooms are common fire hazards and should be avoided. Keep flammable items a safe distance from the boiler to protect the entire home and ensures professionals can access the unit when service is needed.

Check the water levels. Checking the water level of your boiler is essential to its performance and safety. If the water level is low, it could affect the pressure and temperature level. If leaks are detected, contact a service professional to fix these issues as soon as possible.

Schedule an annual tune-up: A professional visit will help identify potential boiler issues before they can develop into costly breakdowns. Not only for peace of mind, tune-ups ensure efficiency for lower heating bills and are often required by the manufacturer to keep the warranty intact.

"Skipping maintenance on a boiler increases the chances of the unit breaking down later during the really cold days when more strain is placed on the system," says Petri. "Losing heat in the middle of winter can cause pipes to freeze and burst, which introduces a new set of issues. We'd much rather homeowners be proactive and prepare early for the heating seasons than endure any hardships when winter hits."

Source: https://www.petriplumbing.com/

Published with permission from RISMedia.
Creating a Lighter, Brighter Home for the Holidays
Nothing says 'holiday cheer' like a brightly lit home. When it comes to outdoor lighting, there are a myriad of ways you can dazzle your guests and neighbors. Below, the American Lighting Association offers tips.

Light layers. Like inside the home, exterior lighting should be designed using layers of light. Begin with the ambient or general layer of light for overall illumination. This layer typically uses light sources positioned along pathways, as well as lighting that washes light up and down the walls. Stagger pathway lights 6 to 8 feet apart for just enough light to see while walking and to avoid the "runway effect" that can occur when lights are evenly distributed along the path.

Illuminate stairways with step lights installed into stair risers for safety and as a nice focal point for decks, patios and gardens. Another option is to place tape lighting underneath stair steps to highlight stairways. To wash the house with light, use lighting installed in the soffits of the home's exterior or use a mix of down and up lights to spread light across the entire surface for a balanced look.

Enjoy the entry. When choosing entry lighting, which can serve as outdoor task lighting, the ALA offers these basic guidelines:

- Wall sconces placed on either side of the doorway should be one-quarter or one-third the height of the doorway. Position them 66 inches from the floor to the center of the fixture and 6 to 12 inches from the door casing.

- Fixtures placed over the doorway should be one-quarter or one-third the width of the door frame and centered 6 inches above the door.

- Hanging lights, such as pendants and lanterns, should be one-fifth the height of the door and hang 6 inches above the door.

Accent, accent, accent. Select accent lighting to add drama and provide the perfect curb appeal. Light trees with ground lights aimed up into the foliage, while making sure the trunk is also bathed in light. Or place lights high in trees and use a cooler light bulb of about 5,500 Kelvin to give the effect of real moonlight.

Dazzle with drama. Create dramatic focal points by cross-lighting statuary, fountains and architectural elements with two beams of light. In garden beds, place fixtures no closer than 20 feet apart to create pools of light that draw the eye from one area to the next. A good rule of thumb is to use warm (yellow/orange) light on objects and cool (white/blue) light on plants.

Remember, always select outdoor lighting that is wet-rated for places where the lighting receives direct exposure to the elements. Use weatherproof or outdoor-rated electrical boxes that safely hold the electrical wire connections and prevent contact with water.

Source: ALALighting.com.

Published with permission from RISMedia.
How-to Manage Your Chronic Pain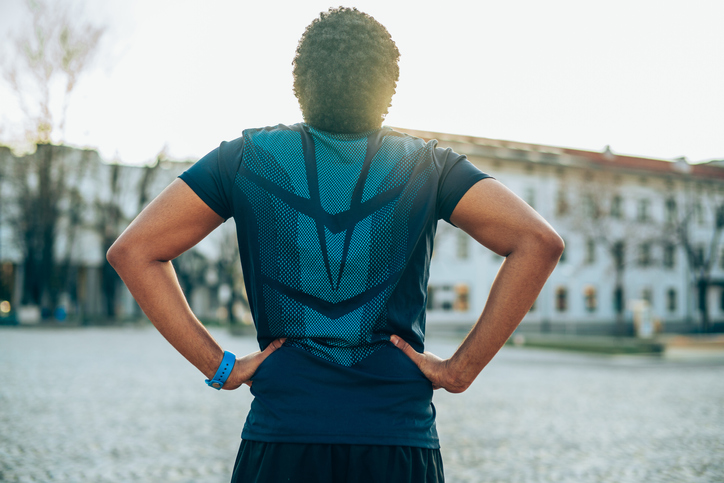 For those suffering from chronic pain, simple day-to-day activities can feel like a burden. To help, at-home massager manufacturer Wahl interviewed board-certified anesthesiologist and pain specialist Dr. Anita Gupta for tips on successful pain management.

"Taking control of painful symptoms is challenging under even the best of circumstances," explains Dr. Gupta. "Yet, taking affirmative steps in this regard can be empowering."

Below are Gupta's tips to help you achieve a more fulfilling pain-free life:

1. Become aware of your baseline pain and create a self-care plan. Gain familiarity with your symptoms. This will allow you to recognize when further intervention or changes need to be made, or if your treatment is working. Next, develop a self-care plan. Create a schedule, routine, or checklist for your treatment so that you can comply with your physician's directions and engage family and friends where you may require assistance.

2. Self-manage your pain alongside a comprehensive treatment plan. A comprehensive treatment plan can empower your health. There are many components that can go into a treatment plan such as proper diet and exercise. Another way to keep up with an active lifestyle is to make massage part of your daily routine. In fact, according to research, a significant reduction in pain levels can be achieved with therapeutic massage. In addition to relieving tension, massage can help decrease swelling and improve blood circulation to promote the healing of soft-tissue damage, bruising and muscle fatigue. It also helps improve flexibility and mobility faster while reducing overall stiffness.

Massage can also impact the healing process by improving relaxation, sleep, emotions and overall recovery. There are many options for massage, and often at-home tools may be the most convenient for individuals who are limited by function or time.

3. Communicate your limitations to people close to you. By communicating clearly to your close friends and family, misunderstandings and stigma can be avoided. Clear communication can create a path toward additional support for better health outcomes. Pain is a subjective phenomenon, and until you communicate about it to your doctors, they cannot help you make a road map to reach your destination of pain relief. Communicating about your pain will help you garner support and it is the first step to alleviate the cycle of mental stress related to your painful symptoms.

4. Create a goal-oriented daily routine that you can achieve. Setting a reasonable framework will help you cope with your pain and stress in an effective manner. Clarifying roles and responsibilities for yourself and those within your support network can ease anxieties that could exacerbate pain. Perhaps you are taking on a function that is better delegated, or alternatively, maybe an already delegated task could be better accomplished on your own. Creating reasonable expectations for the people in your circle can help you ultimately gain traction in your health goals.

5. Learn coping mechanisms to address your mental health wellness. Coping is key to dealing with chronic pain. There are negative emotional consequences of chronic pain that require one to think positively and practice gratitude. Meditation can give you a spiritual experience and support. The regular practice of meditation creates a relaxation reflex. It calms your mind and releases tension in your body tissues. Practice positive affirmations and continue to stay focused on your goals to better health.

Additionally, music therapy can be a useful way to supplement a comprehensive pain treatment plan. Listening to the music of your choice can help your body calm and release the tension in your muscles. As suggested by a research study, music interventions may provide a practical complementary approach for the relief of acute, procedural and chronic pain management. These are only a few examples of coping mechanisms which you may choose to integrate into your treatment plan.

Source: WahlUSA.com.

Published with permission from RISMedia.
5 Questions to Ask When Planning for Long-Term Care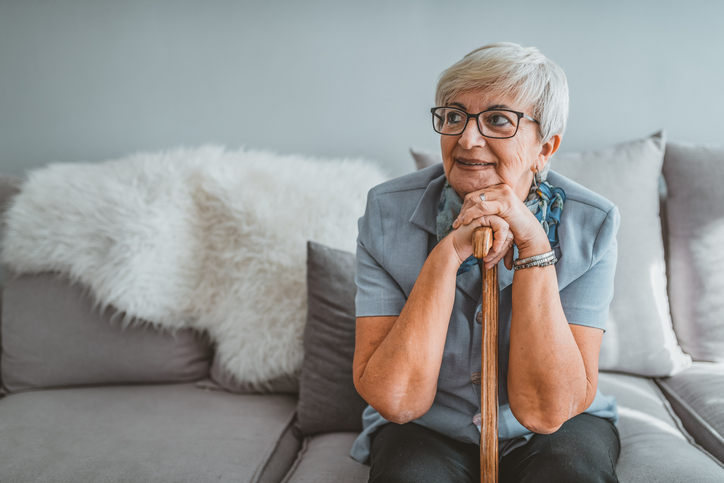 (Family Features)--You may not want to consider a time when you might not be able to fully take care of yourself, but the reality is there is almost a 70 percent chance someone turning 65 today will need some type of long-term care service and support in his or her lifetime, according to the U.S. Department of Health and Human Services.

Even if you've worked hard to save for retirement and create the financial security you want in the future, the need for long-term care could throw a wrench into even the most well-thought-out plans and impact you and your loved ones' finances.

Consider these questions as you begin the long-term care planning process.

What is long-term care?
Different from traditional medical care that treats illnesses and injuries, long-term care includes services designed to help you maintain your quality of life and perform everyday activities even if age, illness, injury or a severe cognitive impairment make it a challenge to take care of yourself for an extended period of time. Long-term care services help with common daily functions including dressing, bathing and eating, and even skilled nursing services such as giving medication.

When should you start thinking about long-term care planning?
Because you never know when a need for care may arise, planning for care when you are younger and healthier can provide additional options as you're more likely to qualify for coverage. Plus, cost is based on your age when you apply, so waiting can end up costing you more. Some people are beginning to plan as early as in their 40s.

How much does long-term care cost?
Long-term care costs vary depending on where you live, the type of care provided and the setting. Home-care services average $24-$135 per hour, according to the New York Life Cost of Care Survey, while private rooms in nursing homes can cost more than $100,000 a year.

Long-term care is generally not covered by health insurance, and government programs like Medicare or Medicaid have limitations, which often isn't discovered until care is needed. However, New York Life offers long-term care options to AARP members and provides specially trained agents who can provide guidance. The agents can work with you and your family to create a customized plan based on your financial goals, helping protect your assets should you ever require long-term care.

Where is care provided?
Long-term care can be provided in a variety of settings, including at home, in an assisted-living facility or in a nursing home depending on the amount and type of care needed. In fact, some insurance plans cover care on a part-time basis by a family member or home health worker. Planning ahead can allow for more control over how and where you receive care.

How much coverage do you need?
The amount of coverage you need typically varies based on several considerations including budget, age, the type of care expected and how much of your assets and income you may be willing to use to offset the care costs. You don't have to cover your entire risk - choosing a modest amount of coverage can still provide benefits and help protect other assets.

Source: AARP Services, Inc.

Published with permission from RISMedia.
Easy Fall Cleanup: Collecting the Right Equipment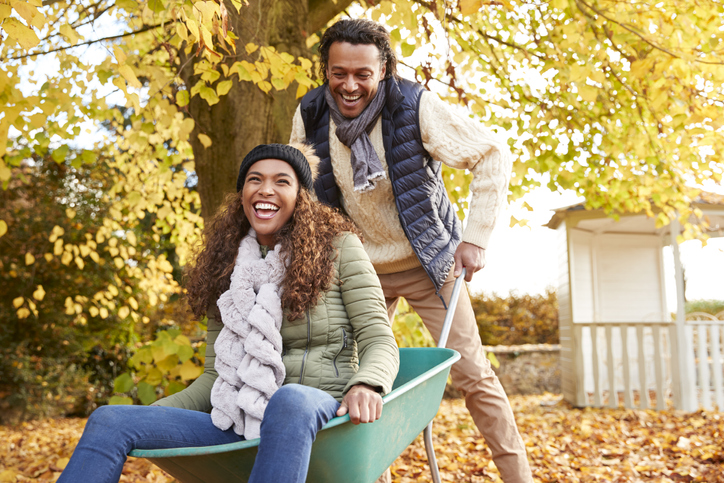 While fall yard chores are likely already on your mind as you prepare your property for the transition from fall to winter, it's time to talk about some of the equipment you'll need to accomplish most of the higher demand fall cleanup and yard duties around your property.

Grand Rental Station of Trinidad, Colo. insists the first piece of equipment you need to own or rent is a leaf blower or vacuum to expedite cleaning everything from stony pathways, landscaping stones, and green space, to various pieces of outdoor furniture.

Here are a few other pieces of fall cleanup equipment you may need:
- To clear out any other unwanted clutter, Grand Rental Station says you may need to rent a wheelbarrow or other containers for separating what needs to be disposed of, and what to put away for seasonal storage.

- Another important piece of equipment to have or rent is a power lawn aerator. Lawn aeration is the key to making your yard look healthy and green.

- You can also use a spade to cultivate non-grassy patches or bare spots in your yard. Like aeration, Grand Rental Station says this will help prepare your yard for new seeding and fertilization whether you do it in the fall or spring.

- Leaf scoops or claws are tops on the list for the experts at familyhandyman.com. This fall tool shaped like large claws fit around your hands so you can "scoop" a large pile very quickly.

- Leaves can often become matted against soil around trees or in flower beds, so familyhandyman.com suggests using a garden claw to root them out.

- Whether you own or rent, familyhandyman.com says a leaf mulcher/shredder will pulverize leaves into a useful mulch, and is ideal for large outdoor gardens and eco-friendly landscaping.

- Reusable leaf chutes are affordable, upright boxes and guiders that you can use to quickly fill up bags, mulchers or cans with leaves.

And, remember that leaf blower we mentioned earlier? Mutton Power Equipment in Fort Wayne, Indiana recommends a Stihl Gutter Cleaning Kit, a series of plastic tubes attaches to most handheld leaf blowers and extends to over ten feet, so you can clean your gutters safely from the ground.

Published with permission from RISMedia.
Preparing Your Furnace For Winter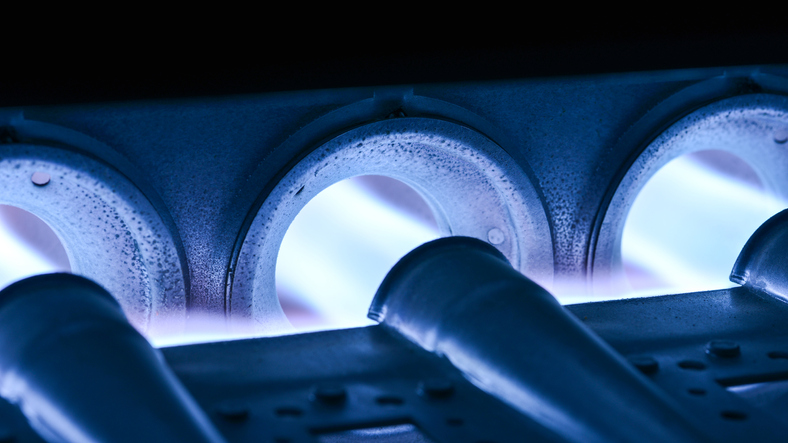 With winter well on its way, homeowners who rely on their furnace for heat should take precautionary measures to make sure everything is working as it should.

"You want to take care of your furnace the same way you take care of your car," says Joseph Giannone, owner of Giannone Plumbing, Heating and Air Conditioning. "It's an investment, and neglecting proper maintenance and upkeep can lead to very costly repairs. It's critical to be proactive instead of reactive. Furnaces tend to break down more frequently on the first day below freezing, but preventative maintenance and early attention to developing issues can help lower the chances of an untimely failure."

Below are Giannone's top furnace prep tips:

Ensure the furnace flue is clear. Be sure to clear any debris and obstructions from the furnace flue. For gas units, the flue is a pipe that releases the byproducts of combustion, like carbon monoxide. By clearing this, the furnace will vent properly, reducing its workload and safely removing noxious fumes.

Check around windows and doors for air leaks. According to Energy.gov, heating and cooling a home or business equates to approximately 40 percent of total annual utilities' costs. Much of that can be wasted if air is escaping from the home. Use a simple match test to check for leaks around windows and doors. If the flame flickers, new weather stripping or caulking may be needed.

Replace the filter. Replacing the filter is recommended every 60 to 90 days. A new filter will reduce the workload on the furnace, making it more cost effective during the peak season. If pets are kept in the home, replace the filter every 30 days to remove excess hair and dander.

Inspect the ductwork. Air escaping from ducts is another cause for inefficient heating and unnecessary strain on the system. Look for obvious tears, damaged joints or duct tape. Another match test performed near the ducts can help find potential leaks. Fix them if possible or contact a service professional for duct inspection and cleaning.

Schedule an annual tune-up. Tune-ups increase the performance of furnaces, and they can also help identify potential issues developing with the unit. The enhanced efficiency and identification of any serious problems will result in lower monthly heating bills, and avoiding major repair expenses during the coldest days of winter. Documented proof of regular, annual maintenance may also be required by the furnace's manufacturer for the warranty to remain in effect.

"A lot of basic maintenance is quick and simple, like ensuring your thermostat has fresh batteries for the season," says Giannone. "Taking some easy DIY action now and scheduling a tune-up sooner than later are the two best steps homeowners can take to ensure they'll have heat throughout the fall and winter."

Source: www.CallJG.com.

Published with permission from RISMedia.
4 Ways to Treat and Trick Your Pet this Fall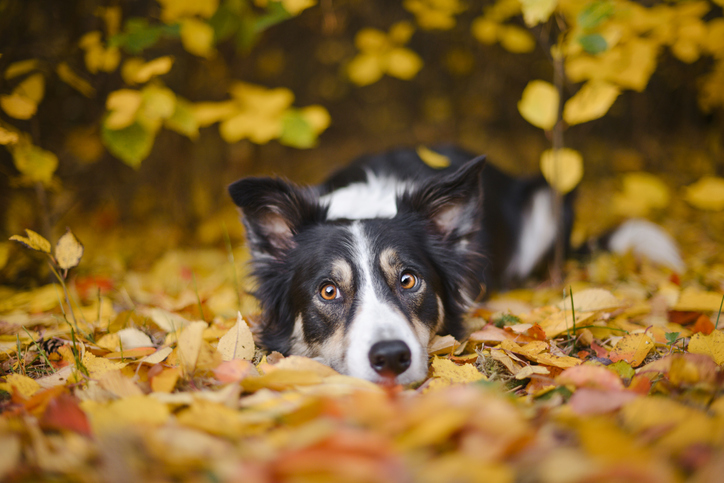 (Family Features)--The autumn season offers plenty of reasons to celebrate: nostalgic flavors, pretty leaves and a seasonal wardrobe change. Fall also typically features event calendars full of festivals, trips to pumpkin patches and hikes to take in the crisp air.

While taking advantage of all the season has to offer, there are also ways to incorporate your furry friend into your favorite fall activities. Consider these tips for making the most out of the season.

Get Cozy with Your Pet
If the sound of a good book when the weather cools piques your interest, try making a day of it. You may not be basking in the sun, but a cup of warm cider or a pumpkin-spiced drink can help you appreciate the feeling of fall. Bring your pets in on the relaxation by helping them get cozy, too. Find extra blankets and open windows to let them observe any squirrels or neighbors that might pass by. Your pups or cats can enjoy snuggling, sleeping or watching the leaves fall while you're fixed on your book.

Celebrate Festive Fall Flavors
Pick up a fall-themed cookbook or browse the web for ideas to put you in a festive autumn mood. Your pet's nose may perk up from the scents coming from your stovetop, so include him or her in the fun with pet-friendly, fall-flavored treats. For example, GREENIES Limited Edition Pumpkin Spice Flavor Dental Treats for dogs and TEMPTATIONS Holiday Dinner Turkey and Sweet Potato Flavor treats for cats are two options to keep your furry family members seasonally satisfied.

Take Up a New Hobby
With cooler temperatures most likely ushering you indoors, consider taking up a new hobby, such as crafting or learning new skills in the kitchen. You could also use the time to bond with your pet. Try teaching him or her new tricks by using favorite fall treats as positive reinforcements.

Explore the Outdoors
A fun way to trick yourself (and your pup) into stretching your legs is by going on an outdoor adventure. With leaves changing and many regions boasting pumpkin patches, apple orchards and hiking trails, there are nearly countless opportunities to spend quality time with your pup while enjoying the cozy fall weather.

Source: Family Features Editorial Syndicate

Published with permission from RISMedia.
Which Fall Chores Should You Tackle First?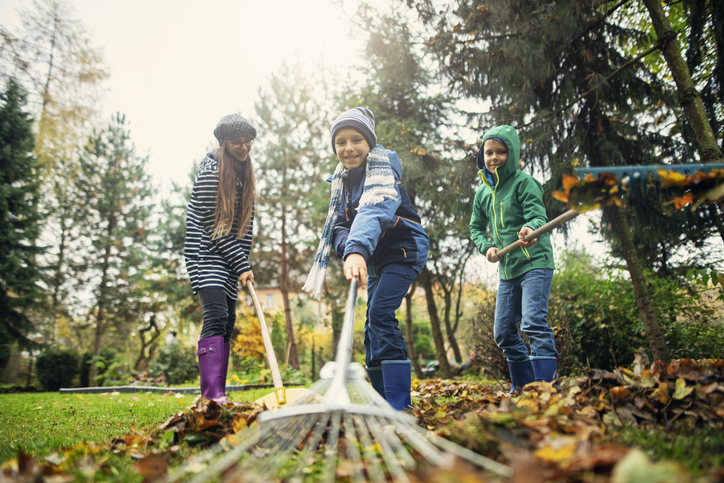 Running down your list of fall chores? Rebecca Edwards at safewise.com reminds homeowners across much of the mid to northern regions of the country that now is the time to get your yard ready for winter. According to Edwards, the right preparation now will save you time and energy when spring rolls around, and will keep you and your family safe in the yard year-round.

To make sure you get the most out of your yard next year, here's a sampling from Edwards' checklist 'MUST-DOs' this fall:

Dry everything out. Edwards says drain all water from hoses, fountains, and drip irrigation systems, and store them in a dry place. Water left standing over the winter may damage your equipment.

Aerate. Break up soil to keep water from pooling and guarantee that nutrients will reach the roots over the winter. Edwards says a garden fork will do the job for small yards, but larger yards may require a walk-behind aerator, which should be available to rent for a reasonable price.

Rake and mulch. If left unattended Edwards says fallen leaves can suffocate grass. So she says rake them up, shred them, or use a lawn mower to mulch leaves, and use that mulch for young trees, shrubs and flower beds.

Protect the deck. Edwards says prevent the growth of mold and mildew by giving your decks a good power wash. Once the deck is clean and dry, add a weatherproofing stain to protect the wood from moisture damage over the winter.

Clean and store tools. Don't throw your gardening tools in the shed and forget about them until spring. Edwards says take time to give them a good cleaning and add a light coat of oil to prevent rust.

Edwards says if you follow her complete checklist, you're bound to have a wonderfully winterized yard that will be ready to wow with lush green-ness once warm weather returns.

Published with permission from RISMedia.
Safety First: Save Your Home From Fire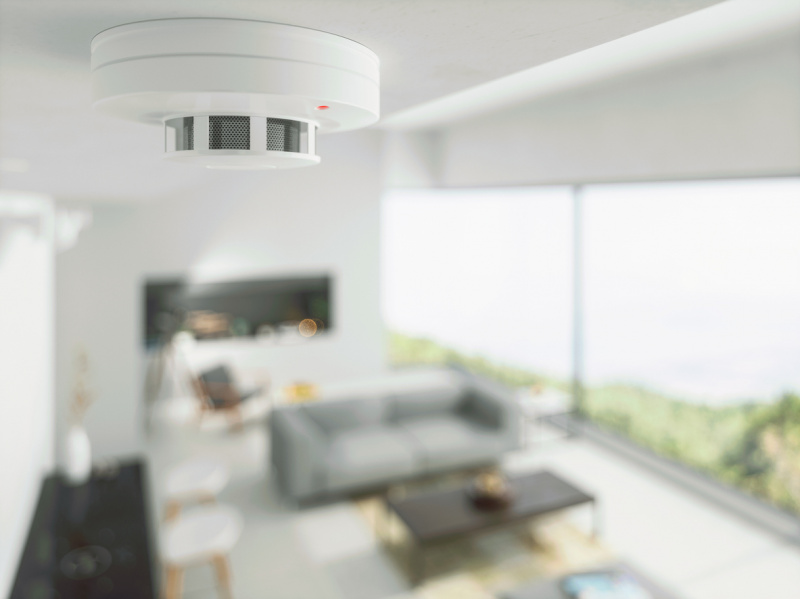 While many Americans may know fire protection best practices, fewer of them actually put these into execution. According to UL Firefighter Safety Research Institute (FSRI), only 26 percent of Americans always sleep with their bedroom doors closed and only 23 percent check their smoke alarms monthly, according to data from a new consumer survey conducted by UL FSRI. To help, consider the following:

Close before you doze. UL FSRI's Close Before You Doze campaign reminds people to close all doors in their homes before bedtime as this can help create a barrier against deadly levels of carbon monoxide, smoke and flames, and potentially save someone's life.

Maintain your smoke alarms. Forty years ago, people had 17 minutes to escape their home in the event of a fire. Today, fire is faster due to synthetic fabrics in furniture, lighter construction materials, and open floor plans, leaving people with less than three minutes to escape. Every one of these minutes counts and smoke alarms can give people the earliest warning possible that there's a fire, so they can get out quickly and safely.

Have an escape plan. Meet with your family to come up with an escape plan to get out if there is a fire, with an alternate route should certain doors or windows be blocked. Once the plan is in place, practice it, timing how long it takes to pull off.

Source: UL Firefighter Safety Research Institute (FSRI)

Published with permission from RISMedia.
4 Tire Tips to Prepare for Winter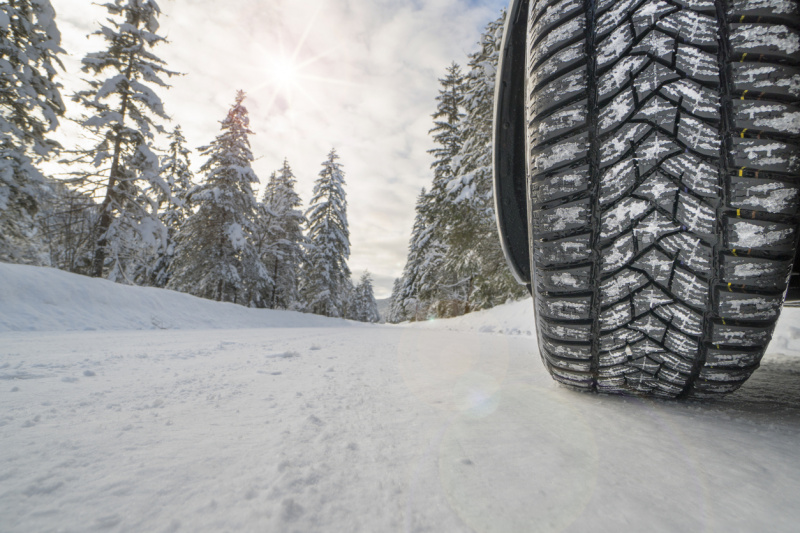 (Family Features)--Among the many daily necessities that tend to take a backseat during the cold days of winter, driving is one of a handful directly affected by the weather. From slick roads caused by ice and snow to cold temperatures that can wreak havoc on certain parts of vehicles, even a simple commute to work or school may become a more treacherous activity.

While staying home is the only surefire way to avoid the pitfalls brought on by winter's chill, there are precautions you can take and ways you can enhance the safety and performance of your vehicle before hitting the road. Perhaps the most productive way to protect yourself and your family is to make sure your tires are in a safe condition heading into winter. Consider these tips from the experts at Discount Tire to help ensure you're winter ready.

Check Your Tread. Tread depth plays an important role in determining your vehicle's safe stopping distance. A tire with low tread, for example, would likely lead to a vehicle with a shorter stopping distance than a tire with proper tread depth. Checking your own tread depth is relatively simple: Stick a penny upside-down in one of the grooves, and if President Lincoln's entire head is visible, it's time to replace your tires.

Ensure Proper Tire Pressure. The air inside your tires supports the weight of your car, and as outdoor temperatures drop, so does your tire pressure. In fact, for every 10-degree drop in ambient temperature, your tires lose about 1 pound of pressure. Keep a tire pressure gauge in your vehicle so you can always make sure each tire is filled to the manufacturer's recommended inflation level (typically located in the instruction manual and on the inside of the driver-side door), or stop by a tire store, such as your local Discount Tire, for a free air check.

Rotate Tires Often. Standard recommendation is that tires should be rotated every 6,000 miles, or earlier if irregular or uneven wear develops. One easy way to remember is to have your tires rotated every other time you have your oil changed.

Invest in Winter Tires. At 45°F ambient temperature, you can begin to see your breath; this same temperature is when all-season tires can start to lose traction and grip, which is why winter tires are encouraged for cold-weather driving. As an essential safety feature, winter tires can deliver a 25-50 percent increase in traction over all-season tires, which could be the margin you need to brake in time to avoid trouble.

Because they're designed to maintain better traction and gripping capabilities in colder conditions, winter tires provide more control than all-season tires in situations involving snow, ice and low temperatures. For example, in extreme cold, the tread rubber of an all-season or summer tire can stiffen and become less able to provide sufficient traction. In contrast, tread rubber compounds of winter tires are designed to remain flexible, allowing the tire to better grip the road with thousands of extra traction edges. Plus, the softer rubber of the tire surface allows the tires to stay pliable and maintain contact with the road.

Source: Discount Tire

Published with permission from RISMedia.