Today's Top Real Estate News
Provided by RISMedia News
9/29/2016 11:18:06 PM
Outdoor Renos Valuable Now and Later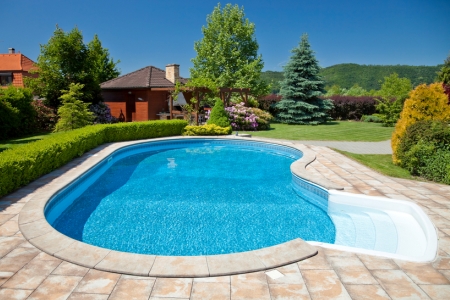 Remodeling your house? Add an outdoor redo to the project.

According to a report from the National Association of REALTORS® (NAR) and the National Association of Landscape Professionals (NALP), an outdoor renovation can add significant value to a home come resale. The most valuable updates, per the report, are:

• Seeding the Lawn (Reaps 417 percent of its cost)
• Implementing a Standard Lawn Care Program (303 percent)
• Sodding (143 percent)

An outdoor renovation can also up the enjoyment factor—the "Joy Score," according to the report. The highest project on the Joy Score scale? A pool, though it is one of the least profitable at a 50 percent return-on-investment.

The most appealing projects following a pool, the report found, are an overall landscape upgrade and a new wood deck.

"Realtors® understand the importance of curb appeal because when it is time to sell, a home's exterior is its first impression to potential buyers," says 2016 NAR President Tom Salomone. "Realtors® also know that these projects—from flowerbeds to fire pits—can bring homeowners who have no plans to sell even more enjoyment and satisfaction in their home.

"Homeowners looking to take on large, expensive outdoor projects should do so for themselves, for the enjoyment they and their family will gain from the finished results, and not only to improve the value of their home for when they sell," Salomone continues. "Smaller projects will bring potential sellers the most value back upon resale—and have the benefit of costing less up front."

"Homeowners working with a landscape professional to embark on renovations—whether that means enhancing their turf and growing a lush lawn, rehauling their entire landscape, or incorporating new features like patios and exterior fireplaces—can rest assured that they are making a smart, worthwhile investment," adds Missy Henriksen, vice president, Public Affairs, NALP. "Further, that investment is coupled with the immediate happiness received by beautiful landscaping and the long-term enjoyment of outdoor living spaces, which are priceless."

Source: National Association of REALTORS®


Published with permission from RISMedia.
Painting Tips When Selling Your Home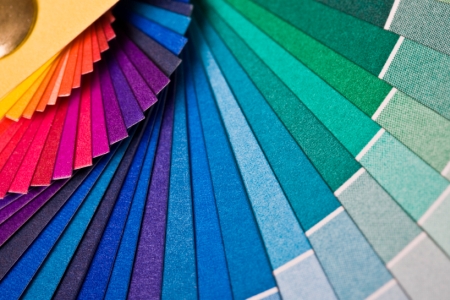 Getting ready to sell your home? One of the easiest home improvements to get buyers' attention is a fresh coat of paint—plus, it's a cost-effective fix that will make your home look updated, which can translate to increased value.

Sara McLean, color expert and blogger for Dunn-Edwards Paints, offers the following tips on choosing interior colors that appeal to buyers:

• First, McLean cautions painting everything white or beige, because your home might end up looking more utilitarian than stylish. Stick to earth tones and nature-based colors—warm browns and milky tans (think latte). Light greens and blues are classy, and even some reds and oranges. Warm grays are popular now, rather than cool grays.

• Take the flooring into consideration, McLean recommends. Lay color chips on the floor to see how they pair—warm tones tend to look better with most hardwood, whereas tile, terrazzo or carpet may warrant other colors.

• While neutrals are safe, don't make the entire home so neutral that it's boring, McLean adds. An occasional accent wall in a darker or complementary shade will add a designer look.

• Give a room life without getting too personal, says McLean. Many people have a visceral reaction to bold colors—and buyers' first thoughts may be that they will need to repaint.

• The best rooms to paint, according to McLean, are the kitchen and baths. In the kitchen, soft buttery yellows with slight brown undertones are popular, and olive and sage greens can make it feel garden-y and fresh. If you don't have a tile backsplash, create one with an eggshell or semi-gloss paint, either in a solid color or with a decorative stencil. Bathrooms (and the laundry room) can tolerate brighter colors because they're smaller, so play around a bit, McLean suggests—oranges and reds are trending now and through next year, as well as teal and turquoise.

• "Once you have chosen a color, pick up a few samples and paint a section of the wall, near permanent structures like fireplaces, flooring and cabinetry," McLean says. "Live with the samples at least a full day to see them in all light sources. What looks light and bright in the morning may look dungeon-y at night."

• Remember to consider the gloss level, McLean adds. Flat, velvet or eggshell finishes are­ good for interior walls, while a higher sheen looks pretty on trim and in kitchens and bathrooms. (The higher gloss levels are easier to clean, so they are ideal for high-traffic areas.) Look for trim paint that is water-based, but with the upscale look of oil-based, suggests McLean.

Source: Dunn-Edwards Paints


Published with permission from RISMedia.
5 Gym-Free Fitness Ideas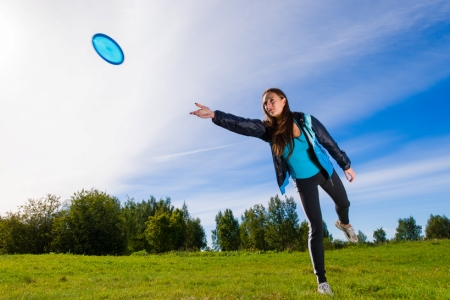 (BPT)—There's no question visiting the gym is beneficial to your health—but a busy schedule, a tight budget (or, we'll admit, laziness) can keep you from committing to a gym routine.

Being fit, fortunately, doesn't require a gym membership, says Tavis Piattoly, an expert nutritionist and sports dietician who is the co-founder of My Sports Dietician. Piattoly's gym-free, no-fuss regimen includes these anywhere, anytime ideas:

At Home – Don't feel like trekking to the gym? No problem, says Piattoly. Do jumping jacks, lunges, planks, push-ups, shoulder presses with dumbbells, sit-ups or squats at home.

At Work – Overcoming the sedentary office lifestyle is as simple as parking farther from the door or taking the stairs instead of the elevator. Take a five-minute break every hour to complete chair squats or seated leg raises, Piattoly advises.

On Errands – Avoid making the "I don't have time" excuse—take a walk (or run) in the parking lot while you wait for your children to attend their extracurricular activities.

Outside – Outside, the fitness possibilities are endless, Piattoly says. Fishing, hiking, kayaking, mountain biking, paddle boarding and skiing are all excellent forms of outdoor exercise.

With Friends – It's a fact: fitness is fun with friends. Piattoly suggests organizing a group for Frisbee, a pick-up game, a recurring relay race or swimming.

Fitness, gym-free or otherwise, is not complete without a balanced diet. The best meals, according to Piattoly, are ones with complex fiber carbohydrates, healthy fats and lean protein, eaten every three to four hours. And, if your nutrients are lacking, Piattoly recommends a daily omega-3 supplement, which benefits several areas of the body.


Published with permission from RISMedia.
Homeowners Ask: Will a Rise in the Key Interest Rate Impact My Mortgage Payment?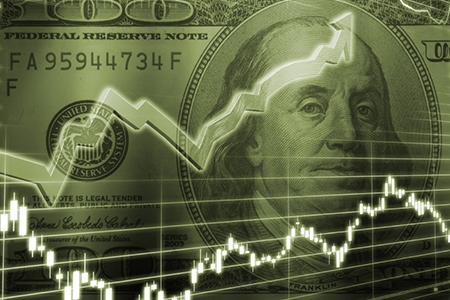 Approximately 90 million people could see an increase in their monthly debt payments, including their mortgages, should the Federal Reserve Board raise the key interest rate 0.25 percent, according to recently released research by TransUnion. Most of those people, however, would be able to afford the increase—in fact, 90 percent would see their debt payments go up by less than $10 per month, at an average $6.45.

"Most consumers have the financial capacity to absorb a $7 increase in their monthly payments, especially if they can plan ahead for the increased obligation," said Nidhi Verma, senior director of Research and Consulting for TransUnion, in a statement.

Ten percent, however, do not. TransUnion researchers report that segment is susceptible to "payment shock," a "change in monthly payment obligations."

"Fortunately, we believe it is highly unlikely the Fed will raise rates more than 25 basis points at any one time over the near term," said Verma. "This pace gives potentially impacted consumers an opportunity to adjust. In many cases, making minor changes to household spend would allow consumers to accommodate the payment shock."

The key interest rate, or "benchmark," informs the movement of mortgage rates, which, to date, remain attractively low.

Source: TransUnion

Published with permission from RISMedia.
5 Ways to Ready Your Home Heating System for Winter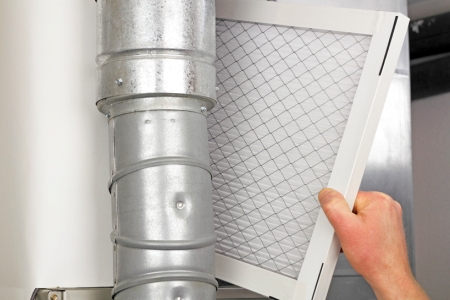 There are three words no homeowner wants to hear in winter: "The heat's out."

That's exactly what can happen if you don't maintain your heating system, say the experts at the Air-Conditioning, Heating, and Refrigeration Institute (AHRI). To ensure that doesn't happen, AHRI's experts recommend the following prep list.

1. Call the Pros – Have your heating system serviced ahead of winter to keep it operating efficiently all season long. Consult the database of certified professionals at NATEX.org (North American Technician Excellence [NATE]) for a technician in your area.

2. Clear the Pump – Remove debris that may have accumulated around the heat pump throughout the year—leaves and the like can block air flow through the outdoor unit, reducing its efficiency.

3. Install a Smart Thermostat – Set up a programmable thermostat to not only maximize energy savings, but also to keep your house's structure and systems protected while you're not home.

4. Remove Obstructions – Move furniture away from baseboards, radiators or vents to keep heat flowing freely throughout the home—obstructed airways can result in higher energy consumption.

5. Replace the Filter – Swap out the filter in your heating system according to the manufacturer's instructions. A clogged filter can muck up the heat exchanger with dust; a fresh filter can reduce energy consumption by as much as 15 percent.

Source: Air-Conditioning, Heating, and Refrigeration Institute (AHRI)

Published with permission from RISMedia.
8 Ways to Host a Rooftop Party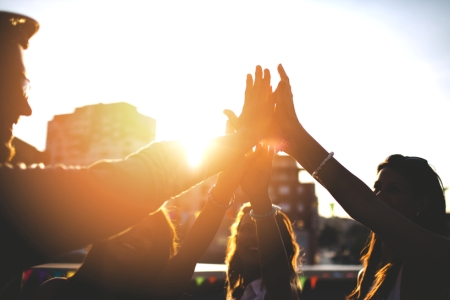 Next time you're in the city, look up—rooftops have become the hot new entertaining space for not only restaurants and bars, but also urban dwellings. Offering great views and fresh air, the roof transforms an otherwise cramped gathering into a unique outdoor festivity.

Next time you take the party to the top, be a good neighbor by following these etiquette tips from Instrata Lifestyle Residences Concierge Caitlin Porpora:

1. Know your building's rules. Before having a rooftop gathering, be sure to contact the building manager to make sure you're up to speed on rules and regulations.

2. If you're entertaining a large group, be considerate of your neighbors. Take turns using common amenities like grills and lounge chairs, clean up after yourselves, and keep the noise levels reasonable.

3. Invite neighbors to join the party. If you're worried your event might irk other residents, invite them to join in the festivities. Even if they decline, the invitation invokes good will and increased tolerance.

4. No breakables, please. Even the trendiest hotels in New York City use only plastic glasses at their rooftop bars. Follow suit and avoid any accidents that could arise from broken glass or ceramics.

5. Consider the smell factor. Avoid cooking anything that will cause strong, unpleasant odors, or that might create a lot of smoke while on the grill.

6. Don't make a scene. Rooftops are usually shared spaces so keep your party under control—you don't want to become the talk of the building.

7. Limit cell phone use. If you have to make a call, keep it brief and quiet.

8. Don't be a party crasher. Some buildings require residents to rent out the space for a nominal fee. If you haven't been invited, but would like to use the roof deck, as well, politely approach the host to see if you can join in.

Source: Instrata Lifestyle Residences

Published with permission from RISMedia.
Teaching the Value of a Dollar: Average Allowances for Household Chores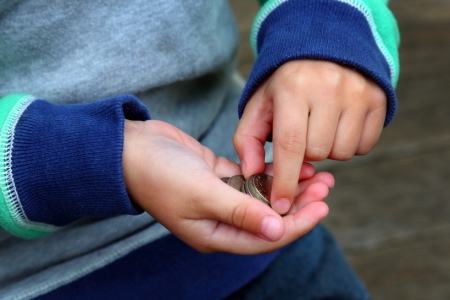 One of the more effective methods of teaching financial responsibility to children is offering an allowance in exchange for household chores. Providing a reasonable amount, however, is key to ensure the child has a realistic understanding of "the value of a dollar."

The going rates for the most common chores, according to the COUNTRY Financial Security Index, are:

Making the Bed - $1.18
Setting the Table - $1.31
Taking Out the Trash - $1.90
Doing the Dishes - $2.03
Cleaning the Bedroom - $2.07
Cleaning Surfaces - $2.20
Cleaning Floors/Vacuuming - $2.55
Taking Care of a Pet - $2.66
Cleaning a Common Area - $2.72
Doing Laundry - $2.82
Cleaning the Garage - $5.20
Mowing the Lawn - $6.28

When is the best time to start offering these allowances? Survey respondents say as early as age 5, and ideally when the child reaches age 8.

Source: COUNTRY Financial


Published with permission from RISMedia.
FHFA Tosses Refinancing Lifeline to High-LTV Borrowers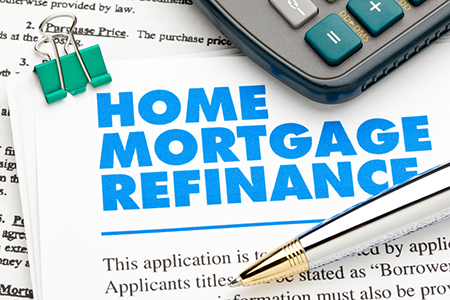 Mortgage borrowers with high loan-to-value (LTV) ratios now have more options when it comes to refinancing.

The offering, recently announced by the Federal Housing Finance Agency (FHFA) and to be implemented by Fannie Mae and Freddie Mac ("the Enterprises"), will provide much-needed liquidity to borrowers current on their mortgage but unable to refinance through conventional programs because their LTV ratio exceeds the Enterprises' maximum limits.

FHFA Director Mel Watt says providing a sustainable refinance opportunity for high-LTV borrowers who have demonstrated responsibility by remaining current on their mortgage makes financial sense, both for borrowers and for the Enterprises.

In order to qualify for the new offering, borrowers:

• Must not have missed any mortgage payments in the previous six months;
• Must not have missed more than one payment in the previous 12 months;
• Must have a source of income; and
• Must receive a benefit from the refinance, such as a reduction in their monthly mortgage payment.

Full details will be available in the coming months through the Enterprises, but the offering will make use of the lessons learned from the Home Affordable Refinance Program (HARP) and its streamlined approach to refinancing. The new offering is more targeted than HARP, but as with HARP, eligible borrowers are not subject to a minimum credit score, there is no maximum debt-to-income ratio or maximum LTV, and an appraisal often will not be required. Unlike HARP, however, there is no eligibility cut-off date. Borrowers with existing HARP loans are not eligible for the new offering unless they have refinanced out of HARP using one of the Enterprises traditional refinance products.

The new high-LTV refinance offering will be available to borrowers until October 2017. For more information, visit HARP.gov, follow @FHFA on Twitter, LinkedIn and YouTube, or consult with a real estate professional.


Published with permission from RISMedia.
Researchers: Retirement a 'Wobbly Three-Legged Stool'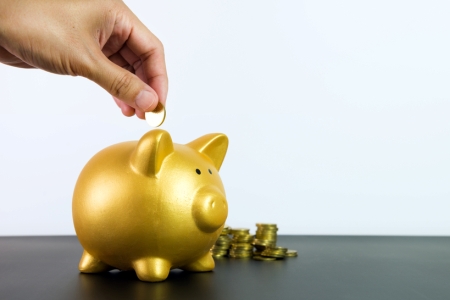 Americans expect to encounter instability in retirement, as a "wobbly three-legged stool"—employer-sponsored benefits, personal savings and Social Security—teeters in the balance, according to recent research out of the Transamerica Center for Retirement Studies® (TCRS).

"Today's workers are grappling with retirement security and challenged by the wobbly three-legged stool comprising Social Security, employer-sponsored retirement benefits and personal savings," explains Catherine Collinson, president of TCRS. "Although the Great Recession ended years ago, millions of Americans are still regaining their financial footing. As each year passes, people's fears about our current retirement system come more sharply into focus."

Seventy-one percent of Americans surveyed by TCRS expressed concern that Social Security will not be available when they are ready to retire, and just 16 percent "strongly" agreed that they are building a sustainable nest egg. Thirty-eight percent of those surveyed reported expecting to continue to work in retirement, while 15 percent reported that work will be their primary source of income.

"Amid retirement savings shortfalls, American workers are attempting to prop up our system's three-legged stool by adding a fourth leg: working during retirement," Collinson says.

"Baby boomers' vision can only be achieved if they are proactive about staying employable and if employment opportunities are available to them. As part of their retirement planning, baby boomers should create a 'Plan B' if retirement happens unexpectedly due to job loss, health issues, or other intervening circumstances," adds Collinson.

Of the baby boomers surveyed by TCRS, 78 percent reported expecting retirement accounts (e.g., 401(k)s, 403(b)s, IRAs) to be their primary source of income in retirement; 34 percent are expecting Social Security to be the primary source; and 33 percent are expecting a pension plan to be the primary source.

Source: Transamerica Center for Retirement Studies® (TCRS)


Published with permission from RISMedia.
Kitchens in 2016: What's Hot and What's Not
The kitchen can be the highest selling point of a home, considerably contributing to its value. The hottest trends in kitchen design now, according to a recent Zillow Digs® forecast, are on-target for homebuyers in the marketplace today—and are worth considering if you're planning to sell soon.

"Homeowners today want an open and thoughtfully designed kitchen that blends seamlessly with the rest of the home's design aesthetic," says Kerrie Kelly, Zillow Digs home design expert. "From hidden appliances to beautifully painted cabinets in complementing colors, homeowners want their kitchen to be stylish enough for entertaining, yet welcoming and functional for everyday use."

The Zillow Digs forecast pegs the hottest trends:

Hidden Appliances – More and more homeowners are tucking away appliances, integrating them seamlessly visually with surrounding cabinetry—think covered refrigerators or behind-closed-door microwaves.

Tuxedo Cabinetry – Tuxedo cabinets are two-toned—the top and bottom rows are painted in complementary colors, often white and black (like a tuxedo!) or white and soft gray, creating an open, yet grounded space.

Wood Paneling – The farmhouse aesthetic is as popular as ever, wood elements included. Wood paneling, especially shiplap painted white, has become more commonplace on backsplashes or ceilings.

What's not hot? The Zillow Digs forecast reports:

Dark Colors – Dark wall paint and rich woods (like cherry cabinets) can make a kitchen feel cramped, even if the square footage says otherwise. Count on dark colors fading out in the next year or two.

Short Cabinetry– Cabinets that stop just short of the ceiling are on their way out, and cabinets flush with the ceiling are on their way in—the latter adding height and openness.

Speckled Granite – Granite countertops were once the mainstay, but with more, low-maintenance options now available (like butcher block, marble and quartz), granite (specifically speckled) will be retired soon.

Source: Zillow Digs®


Published with permission from RISMedia.