Today's Top Real Estate News
Provided by RISMedia News
4/18/2019 11:17:03 PM
3 Steps for Improving Your Home's Environmental Impact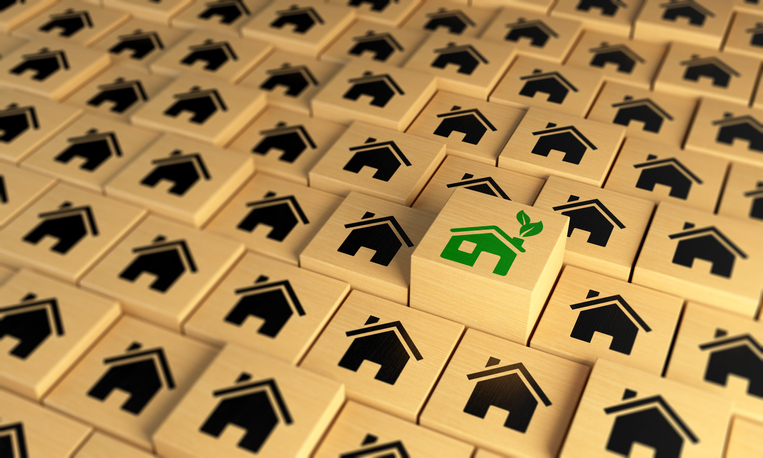 Your impact on the environment extends beyond recycling and ditching single-use plastic. How you live at home matters, too.

"The decisions we all make about our energy and water consumption at home affect much more than our monthly bills," says Ted Puzio, owner of Southern Trust Home Services, a Roanoke-based HVAC, plumbing and electrical company. "Making small adjustments to reduce water waste and increase your home's energy efficiency will not only save money but also lessen our homes' strain on the environment."

Below are Puzio's top tips.

Regularly check for leaks. Leaks, no matter how small, should never be ignored. The EPA states that only 10 drips per minute add up to more than 500 gallons of water wasted in a year, and more than 10 percent of homes have leaks that waste 90 gallons each day. Regularly check inside cabinets and around plumbing for signs of moisture, mold or rusty stains, and periodically test for leaks by turning off the water at the main valve. Watch the meter for activity, and call a professional if the leak can't be found.

Reduce the runtime of your heating and cooling system. The most significant source of power consumption in the home, an inefficient system can wreak havoc on both bills and emissions. Annual maintenance by a licensed professional is recommended, and filters should be changed frequently to ensure smooth operation. To lower the runtime further, consider using ceiling fans to offset up to five degrees on the thermostat, and invest in a programmable thermostat to better control heating and cooling times.

Consider minor, inexpensive efficiency upgrades and adjustments. Investing in low-flow showerheads and new faucet aerators can further reduce water consumption, and choosing to completely unplug electronics when not in use can eliminate trickle charges. Also, purposefully seeking out more eco-friendly supplies, such as choosing an enzyme-based drain cleaner, is a better choice for the environment and easier on your plumbing.

Source: Southern Trust Home Services

Published with permission from RISMedia.
5 Tips for New Pet Parents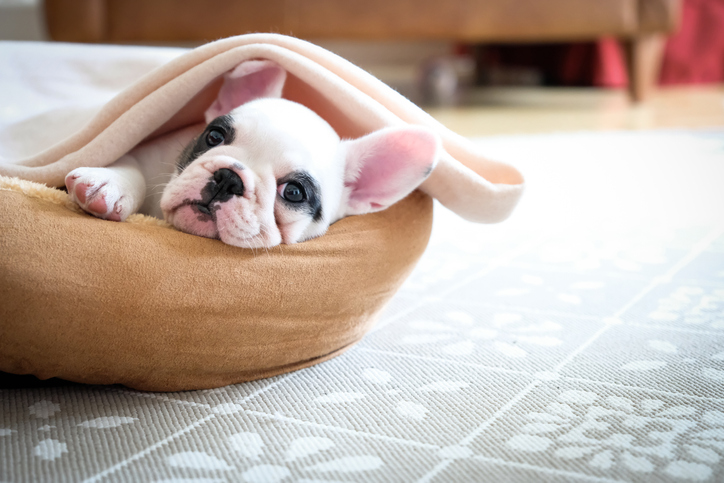 (Family Features)--Introducing a new dog to the family can bring plenty of excitement, sweet snuggles and puppy kisses. However, there are also plenty of practical steps to consider to successfully transition a pup into its new environment.

Whether you're a seasoned pet owner or a first-time puppy parent, these tips can help your newest family member feel right at home:

Purchase the necessities ahead of time. Similar to newborns, new pets require products that fit their size, age and life stage to ensure their safety and good health. This includes chew-proof food and water bowls, an ID tag with name and contact information, and a sturdy leash for both walks and training. Many experts discourage retractable leashes because they offer little control. For puppies specifically, some veterinarians recommend harnesses to attach a leash to because their necks are too fragile to attach a leash to a collar. Remember, puppies are going to grow, and items like beds, crates and collars will need to grow as they do, so you may want to hold off on investing in pricier options until they've matured.

Offer high-quality food that provides balanced nutrition. Feed new pets the best quality food possible because an investment in your pet's food is an investment in its health and longevity.

"Quality is a top priority when new pet parents are selecting food, so reading ingredient labels and understanding what nutrients are important for your pet at his or her life stage is key," says Dr. Jennifer Adolphe, Ph.D., R.D., nutrition manager at Petcurean. "Better quality food will usually equate to fewer vet visits overall. The same goes for treats."

Have enough playthings around the house. Keep dogs from destroying furniture, shoes and household items by providing them with fun, safe and entertaining toys. Chew toys and puzzles that combine play and treats are interactive, which can give dogs mental stimulation and help keep them out of mischief.

Pet-proof the house. Dogs are naturally curious and spend time exploring their homes, especially pets eager to get to know their new environment. Items on counters and shelves that could be dangerous to a small child are also dangerous for dogs, including wires, sharp or small objects and fragile items. Store them up and away from your dog or in locked cabinets for safekeeping.

Provide a safe spot to retreat. Moving in to a new home can cause a pet to feel a little disoriented and overwhelmed. Providing a safe place for the dog to retreat from enthusiastic kids, other pets and general household commotion can help the pup feel calmer. A crate or kennel lined with a soft pad or blanket in a quiet area of your home is typically a good choice - it's a confined space and can also serve a dual-purpose with housetraining, if needed.

Source: Petcurean

Published with permission from RISMedia.
Want Flowers Inside and Out? Plant a Cutting Garden
While flowers look beautiful blooming in the garden, or in pots and window boxes adorning your porch and patio, t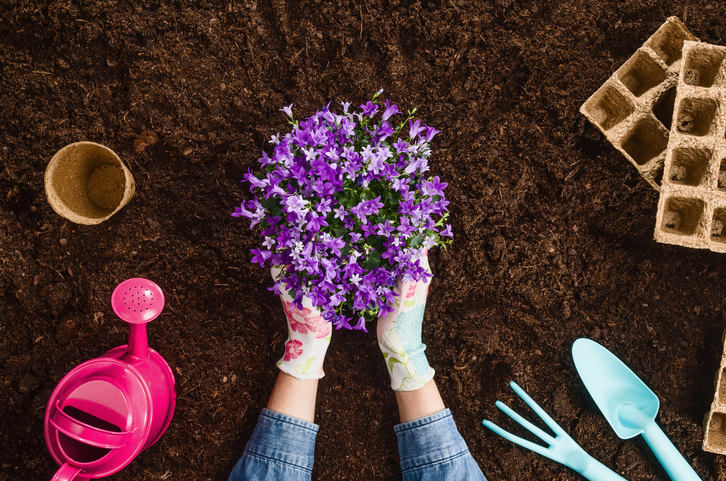 here's nothing quite like the sight and scent of freshly cut flowers gracing the inside of your home. How to achieve the best of both worlds? Plant a cutting garden.

As the name implies, a cutting garden is a designated area for planting flowers specifically designed to be cut. The trick is to nurture this garden to abundance so that you have plenty for cutting, and an ample supply left behind to admire while outside.

The first step to planting a cutting garden is choosing the right spot. Look for an area that gets plenty of sun, has soil that is well-draining, and offers quick access to water.

The next step involves choosing the right flowers. While just about any flower looks lovely when perched in a vase, certain varieties lend themselves to cutting, thanks to qualities like long, strong stems, and a long life post-cut. The experts at Martha Stewart suggest the following:

- Sweet peas
- Poppies
- Peonies
- Baby's breath
- Bachelor's buttons
- Queen Anne's lace
- Cosmos
- Zinnia
- Sea Holly
- Dahlias
- Coral Bells
- HydrangeaBeyond choosing the right varieties of flowers, there are other factors to consider when planting your cutting garden. For example, be sure to mix things up in terms of color, shape, size and texture. Adding foliage to your cut arrangements adds interest and appeal, so consider greens such as hosta leaves, ferns, ornamental grasses, even boughs of pine.

When you're ready to cut, marthastewart.com suggests cutting when color first appears on the buds. And always cut in the cooler mornings as opposed to the intense heat of the afternoon. To keep flowers as fresh as possible in the vase, cut off any leaves that fall below the water line to prevent bacteria from growing in the vase.

Published with permission from RISMedia.
Top Plumbing Issues, Explored
Homeownership comes with many joys, as well as headaches, especially when it comes to unforeseen maintenance, like plumbing. Mr. Rooter Plumbing recently commissioned a national survey asking homeowners about the most common plumbing issues they face.

"Being a homeowner is a fulfilling and rewarding accomplishment, but it can also bring new responsibilities and tasks that many aren't prepared for," says Doyle James, president of Mr. Rooter Plumbing. "This survey gave us tremendous insight as to the most common plumbing problems that homeowners deal with, along with their go-to methods for fixes. We learned that when faced with a plumbing issue, nearly 4 6percent of homeowners research DIY tips and attempt to fix the problem themselves. That's why it's vital to educate consumers about the do's and don'ts of plumbing, so they can hopefully avoid back-ups, bursts or other potential catastrophes down the line."

To help prep homeowners for any unforeseen plumbing disasters, Mr. Rooter offers the following tips on how to handle some of the most common plumbing issues.

Clogged toilet. Do not try to flush the toilet, as this will only lead to an overflow. Find a plunger and make sure to have a good and consistent connection with the plunger and the toilet. Being quick and repetitive with the plunging motion and keeping an eye out for movement in the toilet is key to unclogging it.

Backed-up drain. Use a regular wire coat hanger and straighten it out as much as possible. Bend one end to create a hook, push it through the drain and start fishing. Hair and all the buildup, aka gunk, should pull out. Once it's all pulled out, run the hot water and it should clear up.

Clogged sink. Mix 1/3 of a cup of baking soda and 1/3 of a cup of vinegar until it starts to fizz. Pour it immediately down the drain to help break down the gunk, hair and grime. Let it sit for about an hour (overnight is even better) and then flush it with hot water.

Low water pressure. Screw off the aerator, clean off the gunky residue and screw it back onto the faucet. This should help the water pressure get back to normal.

Garbage disposal. Never use chemical cleaners to clear a backed-up garbage disposal. To check for clogs, remove the unit and visually inspect the pipe for obstructions.

Source: Mr. Rooter

Published with permission from RISMedia.
Add Joy to Spring Cleaning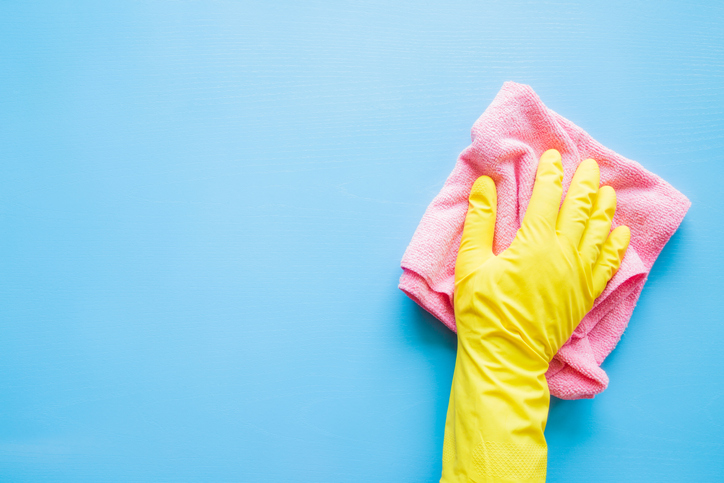 (Family Features)--While spring cleaning can be crucial for keeping your home in tip-top shape, especially for DIYers who find inspiration in the bright season for new home decor projects, the annual ritual can also feel overwhelming.

To add color and whimsy, and make spring cleaning a more joyous event, consider these ideas from mom and designer Joy Cho, the founder and creative director of Oh Joy! - a lifestyle site focused on design, fashion, food and life's joyful moments.

Frame homemade artwork. Once spring has arrived, you may have compiled lots of children's artwork from time spent indoors. To keep it all organized, sift through it in the spring and frame some of your children's hard work to put on the walls as colorful pieces of homemade decor.

Start with a fresh clean. Routinely cleaning your high-touch surfaces with disinfecting wipes and picking up common areas is a good habit to get into and should be a starting point for any spring project. When you start with a clean space, you know you won't have to deal with dust bunnies and clutter along the way. Plus, with nearly 1 in 3 Americans (31 percent) admitting to rarely or never deep cleaning their households, according to an online Clorox survey in February 2019, regularly freshening up can help you maintain a clean space and cut down on time spent tackling big messes.

Decorate with color. Make your shared spaces as fun and unique as possible by adding pops of color. After cleaning accumulated dirt and dust off your bookshelves, add contact paper to the inside back section of the shelves and flower vases or decorative jars for temporary color and character. You can also add an unexpected springtime pop to floral bouquets by incorporating fragrant mint sprigs or colorful stems. Picking out an attractive spring print that brings you joy and updating your throw pillow shams can also provide little bursts of color.

Maintain your spaces. Spending a little time each day cleaning high-traffic spaces can be easier than devoting an entire day each week to getting your home back in order. Disinfecting wipes make it easy to clean up messes, wipe down surfaces and stay on top of spot cleaning, allowing you to spend less time worrying about dirt and germs and more time with your family.

Source: Clorox

Published with permission from RISMedia.
Common Renovation Mistakes and How to Avoid Them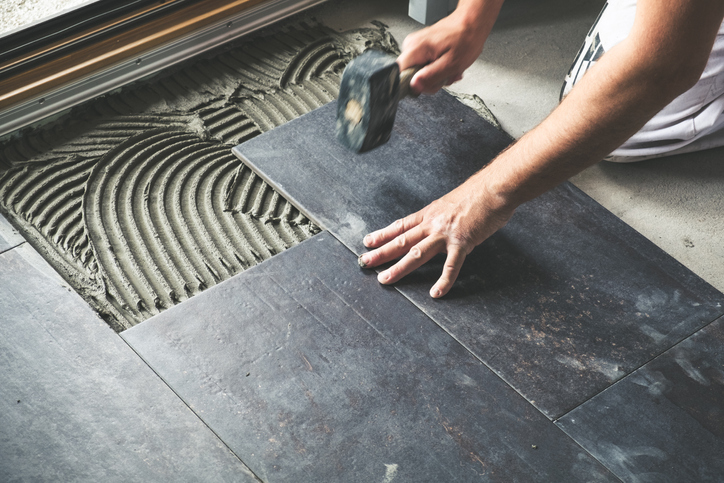 Embarking on a home improvement project is exciting and nerve-wracking at the same time. You can't wait to take the next step in turning your house into the home you've always wanted, but you're also probably making a major investment to do so.

So, before you get started on your reno, consider Real Simple's and HomeAdvisor's Dan DiClerico's advice on how to avoid these common home renovation mistakes:

Rushing the job. Unfortunately, one too many home improvement shows have led us to believe that home renovations magically happen in no time at all. In reality, large-scale projects take months, so take the proper time to accurately plan for each step of your project, then tack on several additional weeks to allow for the inevitable curve balls that will arise. Rushing will only cost you—emotionally and financially.

Ignoring the need for a team. According to DiClerico, your project most likely requires a variety of professionals, such as an architect, a kitchen or bath designer, a contractor, etc. But many homeowners make the mistake of working with just one of these individuals before bringing in the others. Get the team together as early as possible to ensure a smooth flow and optimal outcome.

Miscommunication. Tensions can run high during a home renovation—between you and the professionals you're working with, as well as between you and your loved ones. Find out the best way to stay in ongoing touch with your contractor, i.e., email, text, weekly meetings, and let your contractor's professional guidance help mitigate issues between you and your partner.

Making your own design choices. While you may have diligently combed Pinterest and home-improvement magazines for months, there's a big difference between what you like and what makes the best sense for your home. DiClerico advises working with a designer who can help ensure good quality design and functionality.

Forgetting to budget. You must go into your renovation project with a number, allowing for the fact that it will cost more than what you originally planned—so adding in another 10 - 20 percent is prudent. DiClerico suggests spending more on the things you'll interact with—i.e., cabinet doors—versus items that are purely decorative.

Published with permission from RISMedia.
Plan a Stress-Free Group Getaway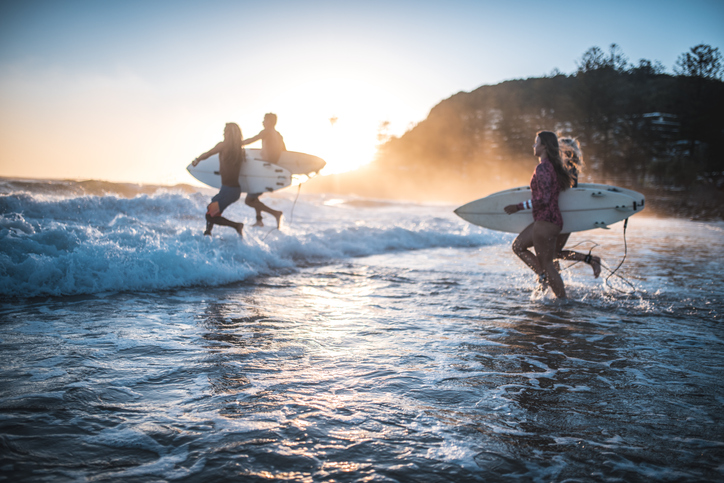 (Family Features)--The arrival of vacation season means it's time to stop daydreaming about that getaway and start making some travel plans.

Getting organized for a grand adventure, especially if you'll be traveling with a group, requires some careful planning before you begin making reservations. Get started planning your dream vacation with these travel tips from the experts at Vrbo:

Narrow down the location. Vacation planning often begins with an idea more than a specific destination. For example, you may want to lay on the beach or visit the mountains. The first step should be figuring out exactly which beach or which mountain range captures your attention. Research your options online and look for information such as lodging, food and activities you may want to explore.

Set a budget. Daydreaming about a luxury excursion may be appealing when it's all in theory, but your bank account may have a different opinion. Also remember that if you're traveling with a group, you're likely to encounter household finances different from your own, so you'll need to set a budget that works for everyone.

Determine how you'll get there. The smaller your group, the more options you have for reaching your destination. As the group grows, you may have fewer alternatives, particularly if you want to travel together. For example, it can be difficult to get a large block of seats together on a commercial flight.

Think about where you'll stay. Vacation rentals typically offer more space and privacy than hotel rooms and allow everyone to stay together. Many offer amenities like a backyard or pool, and guests can split the cost several ways. You can give others a chance to weigh in with a tool like Trip Boards, a feature on the Vrbo website and mobile app that lets friends and family members collaborate during the decision-making process and find the perfect vacation home together. With inviting, voting and commenting capabilities, fellow travelers can see each other's favorited properties, vote and leave comments on which vacation homes they like best.

Discuss an itinerary ahead of time. With multiple personalities and interests involved, it can be challenging to keep everyone on a set schedule. Some may prefer to sleep in and others may have specific ideas about what time meals should be. Even if you don't have a formal itinerary, it's a good idea to talk through the schedule ahead of time, so expectations are clear. Breaking off into smaller groups part of the time may work better than keeping the entire group on the same schedule throughout the trip.

Look for group discounts. Though a larger group poses some challenges, there are also some perks that make bigger better. As you're planning activities and making reservations, be sure to inquire about specials and rates reserved for larger parties.

Use apps to get organized. From organizing everyone's travel schedules to voting on activities and coordinating payments, you can rely on apps to orchestrate most of the minutiae of a group getaway.

Source: Vrbo

Published with permission from RISMedia.
How to Make Your Garden Greener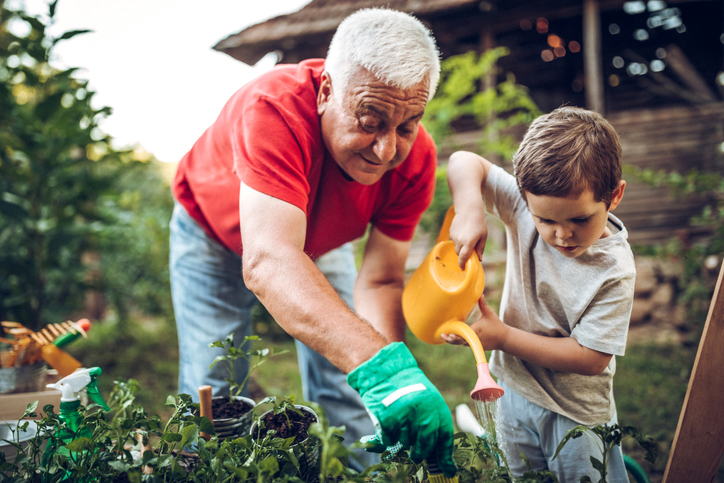 Gardening is a wonderful way to not only beautify your home, but really connect with nature. But have you stopped to consider if your green thumb is green enough?

According to garden and landscaping writer Larry Wilkinson, eco-friendly gardening ensures that you're not only building a lovely landscape for your home, but minding the well-being of the Earth at the same time. Here are some of Wilkinson's eco-friendly gardening best practices:

Go native. Choosing plants that grow naturally in your region and climate is the quickest and easiest way to have a positive impact on the environment. Why? Because native plants don't require fighting Mother Nature (i.e., extra water and chemicals) to keep them alive. Native plants also help support the local ecosystem by feeding insects, birds and other members of your yard's habitat.

Switch to a soaker. While it will require an up-front investment, installing a soaker hose drip irrigation system will deliver water directly to the soil and the roots of plants, avoiding the wasted water of sprinklers. Ultimately, you'll use less water, fostering healthier plants since water droplets on leaves and flowers can lead to disease.

Commit to chemical-free. While pesticides are commonly used in the garden, you can get rid of weeds and pests with common household items. Combine vinegar, salt and dish detergent to repel weeds, advises Wilkinson. Use boiling water to attack weeds between crevices in your driveway or patio. Apple cider vinegar can help your ant problem, and shallow containers of beer placed in your garden will do the trick for slugs.

Groom your grass. A healthy lawn has many benefits, such as preventing water from evaporating, and also deterring flooding and soil erosion. However, the trick is to maintain it properly. Visit your local garden center to make sure you're planting the right type of grass, then make sure not to cut it too short. Longer blades of grass help conserve water.

Implementing just one or two of these ideas will help ensure that your garden gives back not only to you and your family, but to the generations who come to call your house home in the future.

Published with permission from RISMedia.
Practical Tips for Raising Caring Children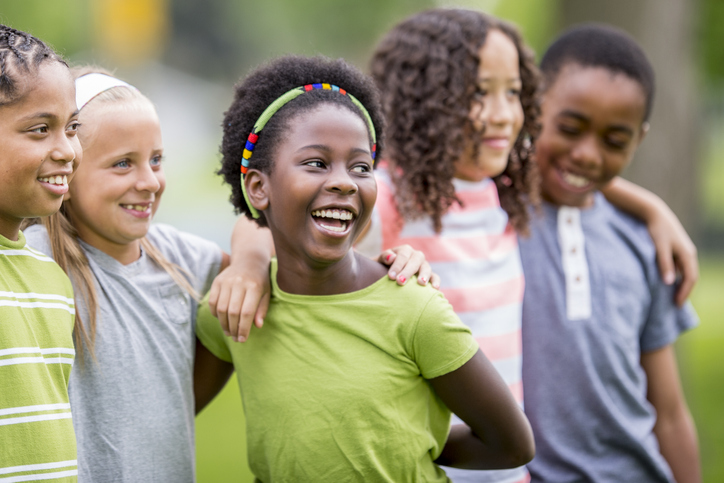 Every parent wants to raise responsible, caring children, but if we are to succeed, we need to nurture the seeds of ethical behavior at the earliest stages of childhood.

Research in human development at the Harvard Graduate School of Education resulted in seven useful guideposts for raising caring kids:

Develop a caring relationship - Children learn respect when they are treated that way. We develop loving, caring relationships with our kids by showing affection, providing a stable environment, applauding their efforts and achievements, and talking about things that matter.

Be a role model - Children learn by watching our actions. They will mirror our efforts to engage in community service, treat others with honesty and respect, and apologize when we've hurt someone's feelings.

Make caring a priority - Sending a clear message that we should listen carefully, honor our commitments, and work to overcome problems helps to demonstrate caring and fairness.

Provide sharing opportunities - Children need to practice caring - and being grateful. Having routine chores at home to help the family, talking about injustices they see or hear about, and expressing thanks at bedtime are good practices to follow.

Expand the circle of concern - Children typically care about a small circle of friends and family. Encourage them to look at the larger world, to reach out to a nervous new student or to others who are facing challenges, and to look at ways they can help those who need help.

Promote the ability to be a change-maker - Listen to their ethical dilemmas, like whether to invite someone to a party who is not liked by another friend. Encourage them to join causes, to engage in charity and help out in the community.

Help them to manage feelings - Children need help learning to cope with feelings in productive ways. We can teach them that all feelings are okay, but some ways of dealing with them are not useful. Practice setting limits, resolving conflict, and getting a handle on self-control.

Published with permission from RISMedia.
Improving Your Children's Health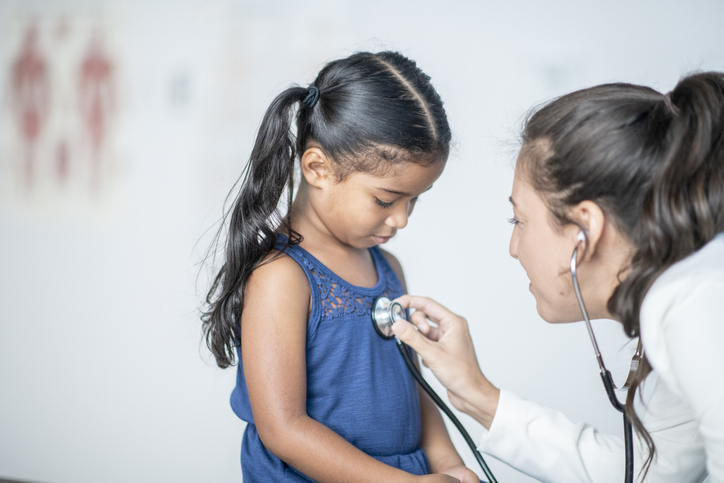 (Family Features)--As a sign of the times, Millennial moms continue to lean toward proactive and preventative care when it comes to the health of their babies.

A survey of more than 300 moms in the United States from Evivo baby probiotic revealed more than half approach their children's health with a proactive mindset. They are more likely to conduct their own research before visiting their pediatrician (more than 80 percent), and also inquire about particular ways they can improve the overall health of their children, even if they are not sick.

These tips can help you advocate for and improve the overall health of your baby:

Schedule regular well-visits. Although paying close attention to your baby's appetite, activity level and general condition can provide ample information about his or her health, it can't rule out every possible concern. That's why the American Academy of Pediatrics recommends parents schedule regular wellness visits during the first six months of a child's life and beyond. During these visits, physicians can monitor for problems that may not be readily visible and they are also an opportunity for parents to ask questions. In addition to age-appropriate visits to the pediatrician, it's also a good idea to begin preventive eye and dental care at an early age.

Be proactive about gut health. The first six months of life are a critical time to focus on gut health. Remember to pay attention to the bacteria living in the gut as it pertains to the development of the immune system. Research from the University of California, Davis shows the critical strain B. infantis, which is known to naturally protect baby's gut from bad bacteria, is missing in nine of 10 U.S. babies today. When the strain is not present in the infant gut, it allows potentially harmful bacteria to thrive, which are linked to higher risk of colic, eczema, allergies, asthma, diabetes and obesity.

"The connection between rising autoimmune conditions and early immune health is becoming stronger with research about B. infantis and its impact on the infant gut microbiome, which makes the first six months of life a critical window to be proactive about gut health and restore B. infantis," says Dr. Tanya Altmann, a pediatrician and best-selling nutrition author.

Thirty-seven percent of moms said they give their child a probiotic to encourage good health.

Incorporate plant-based foods for optimal nutrition. If you're able to, breastfeeding is a significant first step in making sure your baby is getting all the nutrients he or she needs. Once you start feeding your child solids, it's also important to introduce a wide variety of foods with high fiber, including fruits, veggies, beans and whole grains. According to the survey, parents today are focusing on whole foods to provide nutrients, as 47 percent of moms said they're incorporating more plant-based foods into their families' diets and 31 percent are eating more organic. If you have a picky eater, it can be tricky to get him or her to eat more fruits, veggies and whole grains on a regular basis, but an option like smoothies can be a simple way to pack in the nutrients.

There are many actions parents can take to promote healthy lifestyles for their children, but focusing on gut health and nutrition in the early months of their lives can be a good place to start.

Source: Family Features

Published with permission from RISMedia.