Today's Top Real Estate News
Provided by RISMedia News
1/21/2017 6:43:04 PM
7 Ways to Add Functional Style to Your Closet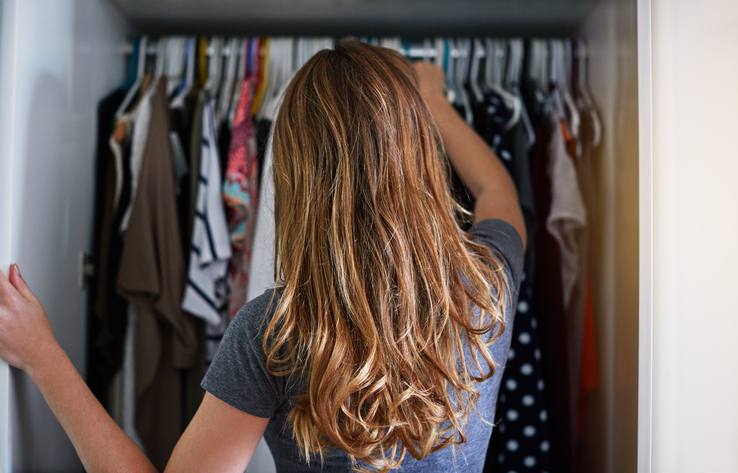 (Family Features)--If you're one of the 57 percent of those who believe having an organized closet would make finding what you want easier and faster, there's no time like the present to stop dreaming about having a beautiful and organized closet. Take charge and start the project now.

Shine the light. A trendy light fixture can add fun and bling while providing adequate lighting to illuminate all the treasures your closet has to offer. Diffused lighting is a good way to chase away shadows and ensure none of your favorite garments and accessories get left in the dark.

Organize by color. When you're ready to hang clothes in your newly designed space, sort garments by style; group dressy tops, casual pants and so on. Then take your organization another step further by hanging like colors together. The streamlined color palette is pleasing to the eye, but it also makes it easier to select the right combinations and avoid overlooking any options.

Hang clothes with care. Give your clothes some TLC and make the switch to high-quality hangers. Not only do uniform hangers make your closet appear more organized, they help keep your wardrobe in tip-top shape by preventing stretching. Slim velvet hangers are optimal for saving space, but if you have the room, a heavier wooden version is even better.

Add some special flair. It's not just the structure that affects the overall mood of your closet. One easy way to add some personal charm is with colorful and patterned fabric drawers. They provide a home to hide and consolidate more personal belongings and add pops of color and style to your shelves.

Make creative use of wall space. If you have some unused wall space, this is the perfect place for a dream board. A simple cork surface is all you need. Add pictures of your favorite outfits so you can remember pairings that made you feel great. You can also use the space for inspiration and add wish list items from magazines or photos of looks you'd like to try.

Dedicate a container for capturing rejects. Avoid hanging on to unwanted items by designating a container to capture clothing destined for donation. When the bin is full, transfer to a cardboard box and drop off at a local charitable organization. A similar approach can be used for items that need repair; when a few items have accumulated, either haul out the sewing machine or head to the nearest seamstress for professional assistance.

Don't forget the floor. While much is made about the wall space, the floor is an important element of your closet, too. For carpeted rooms a rug may be more ornamental, but if you have hardwood floors, an area rug can be a safety feature that keeps you from slipping in your hurry to get dressed and out the door.

Published with permission from RISMedia.
3 Steps to Protect Yourself from Medicare Fraud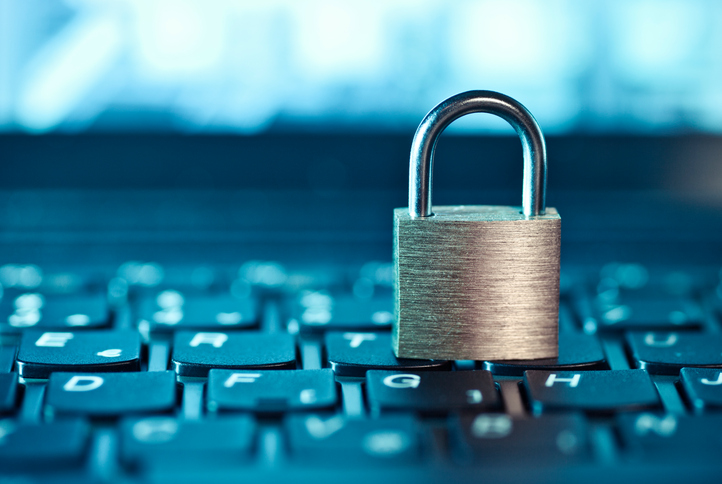 (Family Features)--Every day, Medicare fraud affects people with Medicare and their families across the U.S. – regardless of background – robbing them of hard-earned money and peace of mind.

Scammers know the ins and outs of the Medicare system and their attempts can be well thought-out enough that it's not always easy to know when and where fraud is occurring. By remembering some simple but effective tips, you can protect yourself against scams, including identity theft and prescription drug fraud. Remembering to protect, detect and report fraud helps everyone, including you.

Protect
Protecting your personal information is your best line of defense against health care fraud. Treat Medicare, Medicaid and Social Security numbers like credit card numbers. Never give them to a stranger and don't carry your cards unless you need them for appointments. Medicare doesn't call or visit to sell you anything. Outside of a trusted health care setting, never give this information to anyone who asks for it.

Detect
No matter how careful you are, you may be targeted for fraud. Always review your Medicare statements closely. Things to look for include charges for something you didn't purchase or receive, duplicate charges and charges for services not ordered by your doctor. Compare these documents to your personal records and receipts. Recording medical visits and procedures in a journal or on a calendar can help you keep track of what happened at each appointment and make it easier to spot inaccuracies.

Report
If you suspect you've been a target of fraud, report it. This can help you and others at risk for fraud. If you have questions about your Medicare statements, call your health care provider.

Source: SMPresource.org

Published with permission from RISMedia.
Creating your Get-out-of-Debt Plan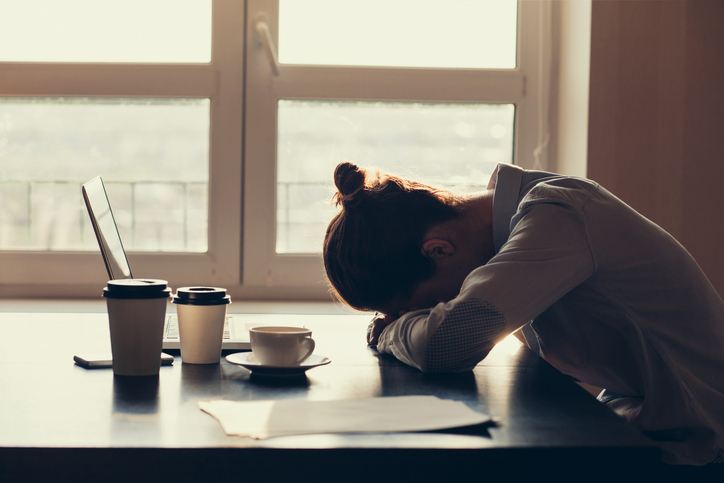 Consumer confidence is on the rise, which is great for our economy, but may mean more debt for many over-enthusiastic buyers. A recent poll by the National Foundation for Credit Counseling® (NFCC®) revealed that 80 percent of respondents have placed debt repayment at the top of their goal list this year. That's encouraging news, but the question is where to start?

The NFCC offers these strategies for taking on the daunting task of paying down debt:

- Knowledge is power when it comes to managing debt, so start by examining every detail related to each debt: balances, transactions, interest, fees, terms and conditions. Don't leave any stone unturned, and be sure to ask questions along the way. This will empower you to put the right plan in place.

- Pick up the pace. High interest rates and lengthy repayment schedules are a costly combination, so make plans to accelerate the payoff of balances so they cost less over time. The key is to pay more than the minimum whenever possible.

- There is always a way. If there is no extra money to be found for paying down debt faster, reach out to trusted sources who can help you uncover some solutions. Start with the lender to see what programs they may offer, but also work with a nonprofit credit counseling agency to help you brainstorm possibilities for affordably managing your debt. These experts will have ideas that you never thought of, so take advantage of their services.

Remember, repaying debt can be a very long process, especially when it involves a mortgage or auto loan, so devising a plan and quickly putting that plan into action is essential. Before long, you'll begin to make progress and take back control of your finances.

Source: NFCC

Published with permission from RISMedia.
Are You Giving Your Space Heater Enough Space?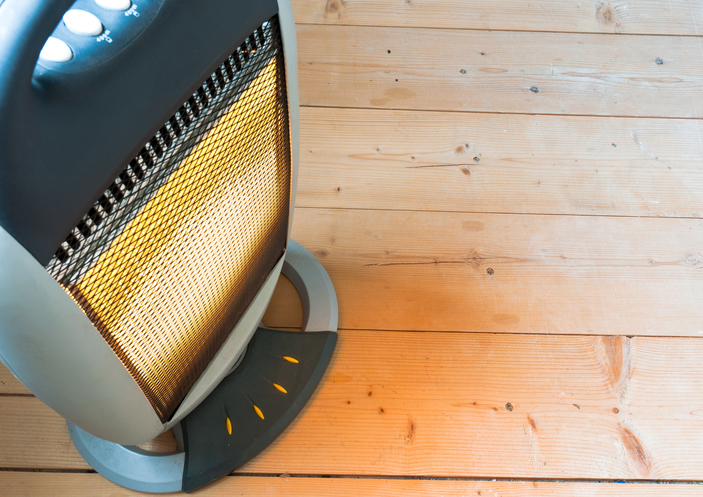 Those of us living in colder states know the comfort of a space heater keeping our toes warm all winter long. But CPSC estimates that portable electric heaters are involved in about 1,100 fires per year, resulting in about 50 deaths, dozens of injuries and millions of dollars in property loss. According to the National Fire Protection Association, 32 percent of home heating fires involve space heaters, resulting in about 80 percent of home heating fire deaths in the United States.

Below are several tips for buying and using your space heater safely.

Before you buy:
- Make sure your space heater has a seal of a nationally recognized testing laboratory such as UL. This ensures that it won't ignite tissue if tipped over.

- Install smoke alarms on every floor of your home and outside all sleeping areas and inside each bedroom and test them once a month.

In the home:
- Remember, your space heater needs space! It's flaming hot! Keep material such as curtains, sofas, beds, clothes and papers at least three feet away from the front, sides and rear of the heater.

- Make sure the heater is placed on a stable, flat surface, and located where it cannot be knocked over.

- Never leave the heater on while unattended, or while sleeping. Consequences could be disastrous.

- Do not use extension cords or power strips with space heaters, to reduce the risk of fires.

- During use, check frequently to determine if the heater plug, cord, wall outlet or faceplate is hot. If so, turn it off and have a qualified electrician inspect.

Kerosene Heater Safety:

- A quick note about kerosene heater safety. Use only water-clear 1-K grade kerosene. Never use a substitute like gasoline or any other fuel.

- Never refuel heater while it is operating or hot.

- Operate only at recommended flame height.

And please remember, always operate heater with doors of rooms open to reduce exposure to indoor pollutants, such as carbon monoxide.

Source: www.CPSC.gov

Published with permission from RISMedia.
Where Are People Living Paycheck to Paycheck?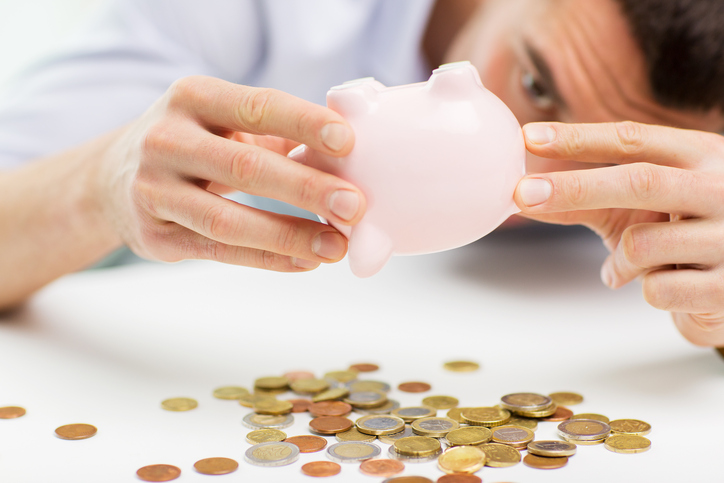 Are you still living paycheck to paycheck? Many people across the country are – but where? According to the latest GOBankingRates study, Hawaii houses the most Americans living paycheck to paycheck, whereas residents of Mississippi are least likely to be living this way. Below are the studies findings.

The 10 states where Americans are most likely to live paycheck to paycheck:

1. Hawaii
2. California
3. New York
4. Massachusetts
5. Alaska
6. Maryland
7. Connecticut
9. Vermont
9. New Jersey
10. Oregon

The 10 states where Americans are least likely to live paycheck to paycheck:

1. Mississippi
2. Arkansas
3. Oklahoma
4. Tennessee
5. Indiana
6. Alabama
7. Kansas
8. Missouri
9. Kentucky
10. Michigan

Source: GOBankingRates

Published with permission from RISMedia.
Your IRA Can Help You Invest in Real Estate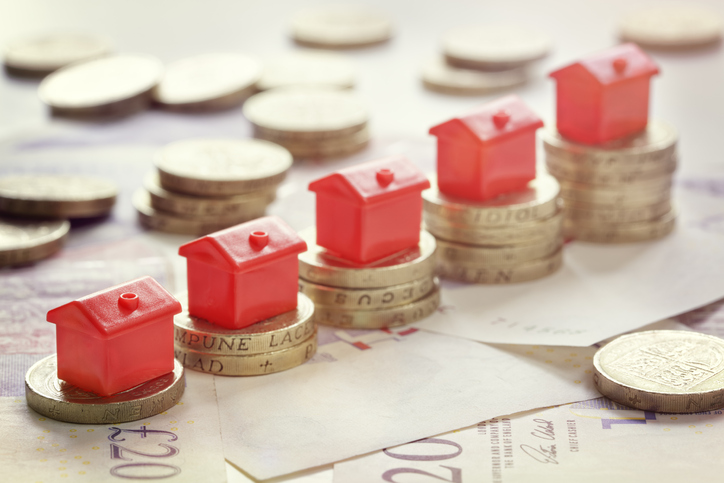 While we think of IRAs as strictly for retirement, they can actually play a role in building wealth before reaching our golden years.

According to Jason Craig at the Entrust Group, you can use your retirement dollars to invest in real estate—even if you don't have the full cash amount. Craig offers these three strategies for funding a real estate purchase even with a small IRA:

Partner the IRA
You can partner a self-directed IRA or Real Estate IRA with other IRAs, investors' money, or personal funds. If partnering with just one other source still doesn't provide the amount needed, try partnering with a group. The IRA would own a fraction of the investment and share the profits and expenses with other investors in that same proportion, says Craig.

Leverage the IRA
Your IRA can actually take a non-recourse loan to complete a real estate transaction in a self-directed IRA. A non-recourse loan is a loan in which you, as the IRA holder, are not personally liable for repayment nor guaranteeing the loan. Instead, the lender you work with will lend to your IRA, and will have no recourse against you or other assets in your IRA in the event of a default. According to Craig, the lender will only be able to recover the property and your equity in the property that has the loan.

Lend your IRA
You can also passively invest in real estate by providing capital from your IRA for a real estate transaction, says Craig. As the IRA owner, you determine the rate and terms of the loan to the investor, which is secured by the property.

Source: The Entrust Group

Published with permission from RISMedia.
Don't Be Duped By Bogus Reviews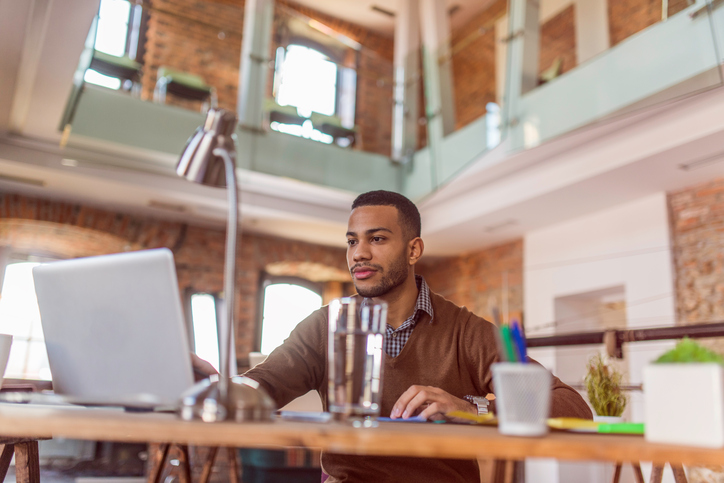 I can hardly resist the temptation to whip out my phone or rush to the keyboard when someone asks where to find everything from the best kitchen stove or garden tractor, roofer, or REALTOR® - and decisions are often weighed against those cyber-commentaries.

But Howard Schwartz at Connecticut Better Business Bureau cautions consumers to be careful about potentially fraudulent online reviews before making purchasing decisions.

So, can online reviews be trusted?

The answer depends on who writes the review according Schwartz. Unfortunately, he says technology has helped unethical businesses obtain stellar ratings while trashing competitors with excessively negative, even falsified reviews.

In other cases, consumers could be relying on paid reviewers who may have never used the merchandise they are praising. Schwartz has even seen the same review and identical wording for different products on various sellers' websites.

It may not be illegal, Schwartz says, but the very least the practice is misleading and unethical. So, he and the BBB offer these tips to spot phony product reviews:

Check for "marketing speak" - Does the review sound like something you or your friends would write, or by someone selling a product.

Too many details - If the merchandise is a "Model XG52 Widget," and the product's full name and model are repeated several times in the review, it is a sign that it was likely planted by a paid writer.

Silly, overblown claims about the product - If you are considering purchasing a vacuum cleaner and reviews that say things like "This product changed my life," does it make sense to you?

Unreasonably long reviews - Would you write a 5-paragraph review that not only tells you about a product but also describes how to use it? This is a clear red flag.

Negative reviews that are short on details - You may see only a couple of words that say things like "This product stinks," without telling you why. Be wary of these.

Check the username - If a reviewer's screen name has 3 or more numerals typically at the end of their screen name, it is usually a sign of an automated review-writing program.

Published with permission from RISMedia.
Buying a Home in Winter? What to Look for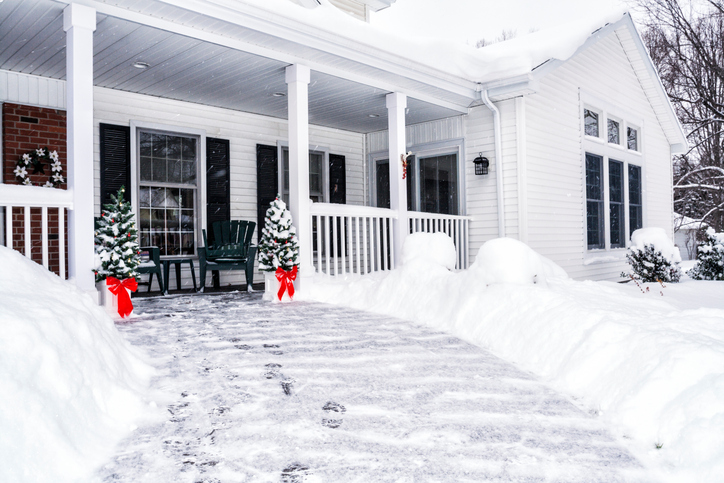 While spring and early summer rein as peek home-shopping seasons, there's no good reason why you can't find that perfect house in the middle of winter, too. In fact, you might even get a good deal from homeowners who are anxious to sell as soon as possible and don't want to wait for the spring thaw.

Looking at homes in winter, however, requires a different strategy, so consider the following before you start your search:

- Winter weather may prevent you from getting a good sense of a home's yard, particularly, if it's covered in snow. Make sure you're informed as to the exact size of the plot, patios and decks, and ask your agent to show you pictures of the yard and home's exterior in the spring and summer, if there aren't any posted online.

- Ditto for the landscaping. If gardens are a high priority for you, find out which perennials, bulbs, shrubs and flowering trees are planted on the property, and whether or not the owner maintained a vegetable garden. This will give you a sense of what will emerge come spring and what your options are for further gardening endeavors.

- While you can experience the quality of the home's insulation and heating system first-hand in the winter, you won't be able to get a feel for the central air. Find out how old the system is, when it was last maintained and make sure the inspector takes an especially close look.

- The natural lighting in a home can be drastically different in winter compared to summer. Take time to notice the number of leafy trees on the property to get an idea of how much shade cover there will be when summer arrives. This will also give you a sense of the leaf clean-up job on deck for fall.

- In cold or inclement winter months, when people tend to hibernate indoors, you may not get a full sense of the neighborhood. Ask the agent about the number of and age range of children in the neighborhood, how active the community is, common traffic patterns and noise level.

The good thing about buying a home in winter is that you'll be all moved in and ready to enjoy the warm weather when it rolls around. So throw on an extra layer and start your search!

Published with permission from RISMedia.
Tried and True Secrets to Losing Weight
Nearly everyone 'goes on a diet' occasionally – maybe to lose a substantial amount of weight, or maybe just to squeeze into that dress by Saturday night. But, say diet and nutrition experts, the real secret to shedding pounds is NOT necessarily which diet plan you choose, but your mindset going in.

Big changes can result from small lifestyle changes, according to nutrition experts at the American Institute for Cancer Research (AICR), who recently shared tips for achieving healthy weight loss based on attitude and small but healthy lifestyle changes:

Set small goals – Don't go into any diet determined to lose 40 pounds – or 50 or 150. Resolve, rather, to meet manageable goals, such as losing three or four pounds this month, adding two minutes to your daily walk or exercise routine, or consciously switching to healthier meal choices at least five times per week.

Eat more veggies – Try some veggies you have not tried before and nibble on them often. You may find them to be really delicious, but even if you don't, filling up on veggies throughout the day will make it easier to eat less at dinner time.

Move more –It's no secret that exercise burns calories. But you don't have to start with a rigorous daily routine. Walk more than you are accustomed to walking. Move your arms and legs while seated. Try out various types of exercise and find one or two you can handle daily.

Practice portion control – dialing down the amount you eat will result in weight loss. Don't let your eyes rule your stomach. Be aware of how much you put on your plate. Put down your fork between mouthfuls.

Don't drink sugar – For every sugary soda or alcoholic drink you replace with water or a zero-calorie beverage, you will save yourself from ingesting 100 to 300 calories.

Published with permission from RISMedia.
How to Book a Better Vacation For Less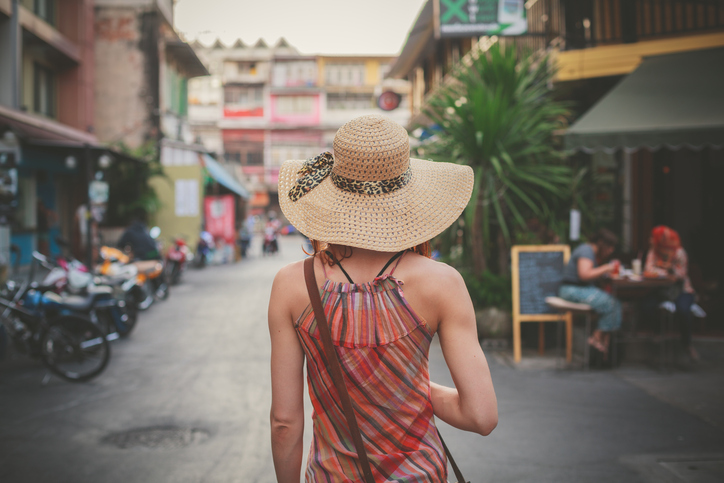 Looking forward to your next big trip? Read on for five ways to book a better, cheaper vacation, courtesy of Expedia.

Book your trip at the right time

Purchasing airplane tickets 21 days or more in advance offers the best prices-especially for trips within Europe and the United States. Some trips can give discounts of as much as 30 percent for booking three weeks before the departure date.

To get the best deals on trips within Europe, you need to book flights almost two months ahead (at least 56 days) so for short haul Easter breaks its best to start booking now. For travel to Asia and the US it's best to book flights around 6 months ahead (+ 171 days for Asia and + 180 for the US) so now is also a great time to plan your big summer break.

Book flights and hotel at the same time

One critical, but often overlooked, method to drive savings is for travelers to simultaneously book their flight, hotel and/or rental car on an online travel agency. Flight and hotel bookings can be offered at a steep discount.

Those savings can be lost if travelers book these elements independently, which is common, so flight and hotel bookings remain the single easiest way for travelers to save hundreds on travel, both domestically and internationally.

Include a Saturday night stay

After evaluating terabytes of data regarding the impact of including a Saturday night stay on average ticket prices, Expedia has concluded that the urban myth is true and most tickets including a Saturday stay offer the lowest prices and best deals. In Central Europe, average ticket prices for itineraries that include Saturdays can be as much as 74 percent less and 47 percent less for flights within the UK and Ireland. The impact of Saturday night stays exists independent of what day of the week a ticket was booked and how many days in advance it was purchased.

Head to an alternative neighborhood on your city break

By checking out the alternative areas of a city you can save even more on your hotel. Expedia's local experts have provided advice - such as booking in a business district for a weekend stay - to help travelers to find money-saving alternate destinations that aren't too far from the downtowns or most popular areas of the cities in question. For example, staying in the Financial District or Battery Park City when traveling to New York can offer savings but still offers the chance to stay in two spots that are fast becoming the city's new must-visit areas.

Source: Expedia.co.uk

Published with permission from RISMedia.