Today's Top Real Estate News
Provided by RISMedia News
6/22/2017 2:19:27 PM
Analyzing the Yin and Yang of Millennials and Markets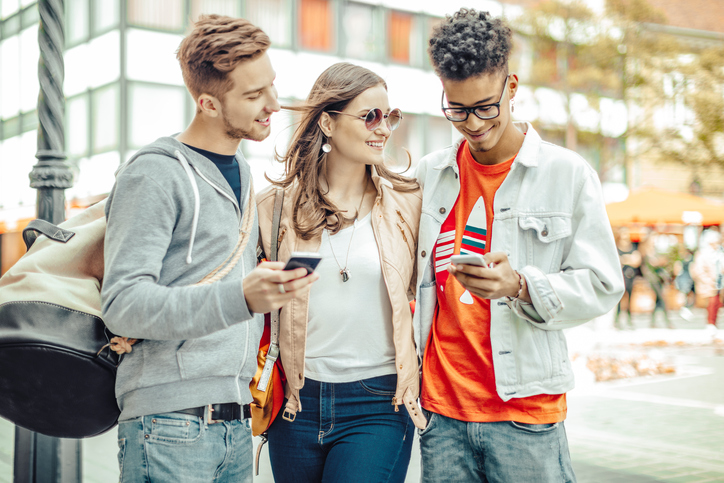 In a recent release from apartmentlist.com, I was interested to learn that while millennials are starting to buy homes, there are not enough homes in their price range on the market - and eve if there were, many could not come up with a down payment.

In his latest Apartmentlist Rentonomics report, Andrew Woo writes that during the Great Recession, investors bought countless foreclosed properties, most of which were starter homes.

And rather than selling when prices recovered, investors turned them into profitable single-family rentals. And as a result, Woo says there are very few existing starter homes on the market.

Woo points to Megan McGrath of MKM Partners, who says the housing recovery was primarily at the middle end of the market which drove up home prices and land prices followed. With higher land prices, it is harder for home builders to make a good profit at lower home prices.

During the housing recovery, the price spread between new and existing homes increased because builders were focused on the move-up buyer. But Woo says now middle-end sales are starting to slow down, and builders need to target new buyers to sustain growth.

He says big builders are starting to introduce new product lines at lower price points, and these starter homes are selling well. But the only way for builders to lower prices and take a hit to their margins is if they see big growth in new orders, and he is not seeing that happening anytime soon.

Woo says the demand is clearly growing but is not as strong as demographics would suggest. Single-family construction still stands at 18% below its 25-year average, and he warns about a developing affordability gap.

Aparetmentlist.com recently surveyed 24,000 millennial renters and found that 80 percent want to purchase a home, but face a huge obstacle in affording one. Woo says it's because millennials vastly underestimate the savings needed for a down payment.

Woo fears based on current saving rates most millennials will need at least a decade to save enough - and that a lack of savings, combined with the shortage of affordable starter homes, will leave a large share of millennials renting for years to come.

Published with permission from RISMedia.
The Science of Odor In Clothes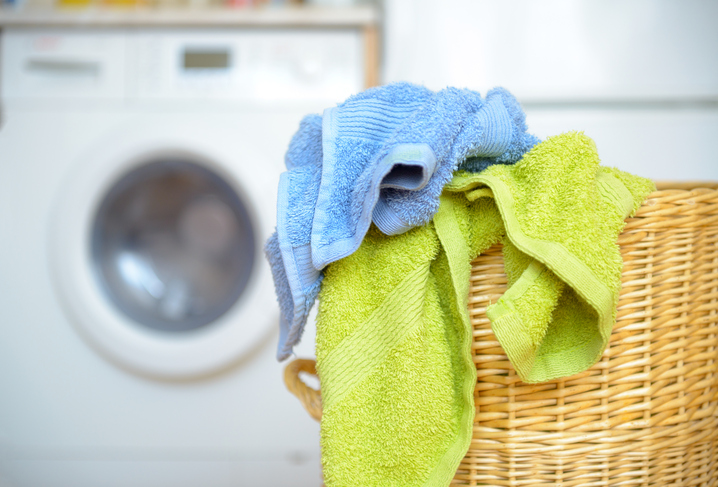 (Family Features)--From perfumes to scented body washes, deodorants and lotions, people are constantly looking for ways to combat the body's natural scent and replace it with something more pleasant. Before you attempt to mask the aftermath of a few hours outside or at the gym, it's important to understand the science behind odor to get rid of it effectively, especially now that warmer weather is arriving.

Odor Buildup

Odor build-up in fabric, the reason favorite t-shirts begin to smell, happens. When the transfer of bacteria and sweat to fabrics such as cotton occurs, odor generates within the fabric itself. Then, the transfer of "odorous" mixtures produced by a person's body is absorbed by the fabric. Bacteria such as staphylococcus epidermidis (staph), MRSA and E. coli, among others, often remain in clothing washed in detergents without bleach, which is why it's important to use an effective sanitizer that can kill bacteria in your laundry load.

Odors and Materials

Polyester fibers tend to retain odor-causing bacteria. Since polyester typically repels water, those odors can be harder to remove. Some of the most common items that can be plagued with mold, sweat or musty scents are ones you use daily, like t-shirts and bedding, because they often come in direct contact with your body. Evidence shows that natural, non-synthetic fabrics like cotton are preferable to synthetics when it comes to keeping them smelling fresh because they tend to produce and trap fewer odors in the first place and release odors more easily during washing.

It's no coincidence that cotton has a legacy of being a favorite fabric because it's soft, durable and easy to care for. From the towels in your bathroom to the clothes you wear throughout the day and the sheets you snuggle into each night, cotton is a sensible choice to fight odors and the perfect breathable fabric for warm weather.

Eliminating Odors

In addition to choosing non-synthetic fibers and soft, durable fabrics such as cotton, adding a bacteria-killing agent like Clorox Regular-Bleach to your laundry can help sanitize smelly clothing and kill 99.9 percent of bacteria, which causes odor.

Studies have shown that some bacteria on cotton can be reduced when washing with detergent only, but still remain on the fabric. The addition of an EPA-registered bleach not only removes tough stains to keep whites brighter longer, but it also can potentially prevent the buildup of odor in washing machines and the need to clean clothing more frequently.

For more information on tackling odor and keeping clothes whiter longer, visit WhyDoYourClothesSmell.com.

Published with permission from RISMedia.
Electricity Safety 101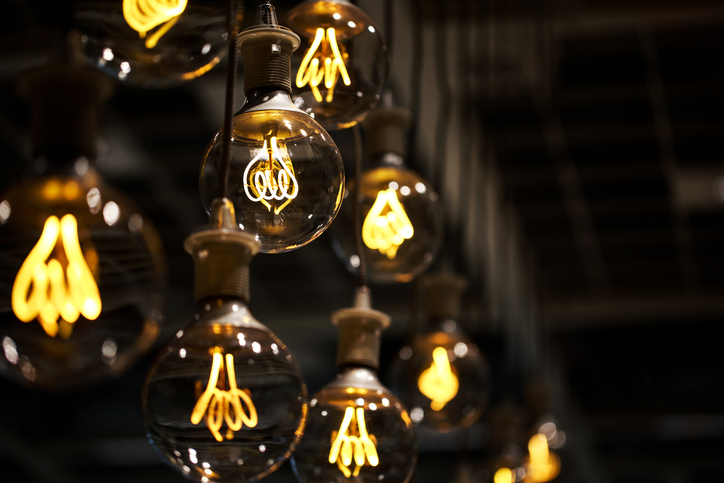 After vehicular incidents, electricity is one of the top safety concerns for Americans across the country. Whether you have small children to keep safe, or just want to be precarious yourself, below are a handful of tips from the Florida Power & Light Company to keep yourself safe around electricity.

Inspect your electrical system – Have a licensed electrician inspect your home's electrical system to ensure that it's running properly and meets current electrical codes. Flickering lights, sparks, non-functioning outlets and tripping circuits may indicate a problem.

Check bulbs – Ensure bulbs are screwed in securely and they are the correct wattage for the fixture. Replace bulbs that have higher wattage than recommended.

Examine cords – Replace or throw away electrical items that have frayed or cracked electric cords. Cords should never be nailed or stapled to walls, baseboards or other objects.

Use extension cords properly – Extension cords can overheat and cause fires when used improperly. Do not overload extension cords or attempt to plug them into one another.

Only put electrical plugs into outlets – Teach children to never stick fingers or objects into electrical outlets or appliances with openings such as toasters. Cover or cap outlets you are not using to protect children.

Plug-in one high-wattage appliance at a time – Plug only one high-wattage appliance – such as a coffee maker, toaster, iron or space heater – into an outlet at a time to avoid overloading it.

Water and electricity don't mix – Don't place any electrical appliance near water sources, such as a sink or bathtub. Appliances that are used near water should be unplugged when not in use. If you have an appliance that has gotten wet, unplug it and don't use it until it has been checked by a qualified repair person. Ground-fault circuit interrupters (GFIs) should be installed on outlets near water sources.

Before wiring, turn it off – Turn off the power at the breaker before working on electrical devices or wiring.

Stay away from power lines – Keep yourself and anything you are touching more than 10 feet away from neighborhood power lines and at least 35 feet from larger high-voltage lines. This includes ladders, tools to pick fruit or trim trees, kites, metallic balloons and flying toys.

Report fallen power lines – Stay away from a power line that has fallen and anything it may be touching. Call 911 immediately to report it.

Call 811 before digging – Call at least two full business days before doing any digging to have underground utilities marked. It's free and it's required by law.

Check before using tools outdoors – Are the electrical appliances and tools marked for outdoor use? Make sure they are and avoid using them close to water or in the rain.

Source: Florida Power & Light Company

Published with permission from RISMedia.
The Real Cost of Utilities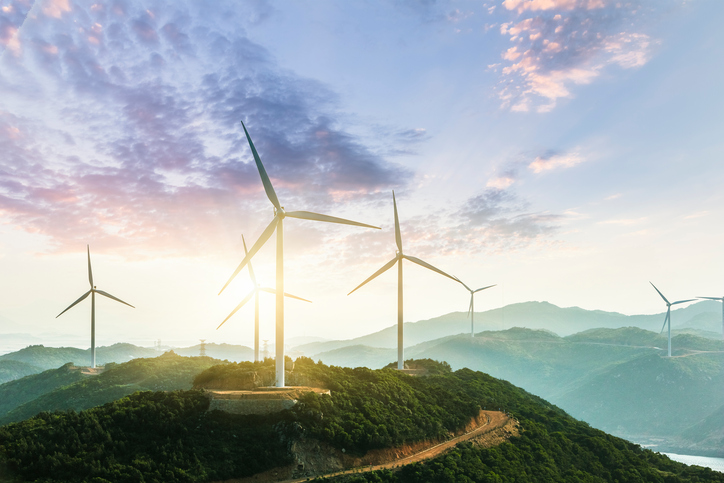 Have you ever stopped to think about how your utility bills are affecting your wallet? Well, according to a report from ATTOM Data Solutions and UtilityScore, utilities - electricity, natural gas, water and sewer - add 25 percent to homeownership costs and 21 percent to renter housing costs on average nationwide.

When you factor in the high cost of many markets across the country, utility costs tip the scales and make these markets unaffordable for many. Monthly utility costs require 7.0 percent of average wages on average across 931 U.S. counties analyzed for the report. When utility costs are included, buying a median-priced home requires more than the 43 percent of income recommended by the Consumer Financial Protection Bureau (CFBP) in 323 of the 931 U.S. counties.

Here's where solar power comes into play. The report takes a look at solar installation in California as an example. Between 2010 and 2017, home sellers who had a solar system installed between the original purchase of their home and the subsequent sale of their home saw average profits that were more than double those of home sellers without a solar installation.

So when buying or selling your home, be sure to take utilities into consideration. Make sure your budget can handle the costs, and consider making smart investments, like solar, that will reduce utility costs when it comes time to sell.

Published with permission from RISMedia.
Winning Over Weeds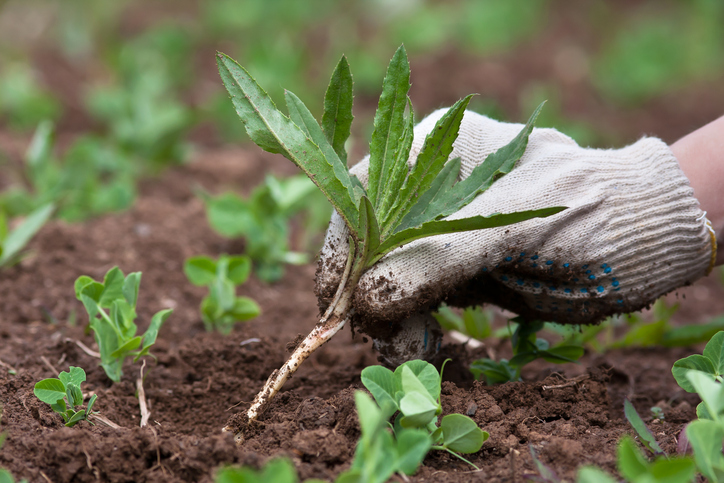 Gardening can be so idyllic - pruning abundant rose bushes, harvesting ripe tomatoes, nestling colorful annuals into window boxes … then there's weeds.

Even the most enthusiastic gardener can become overwhelmed and disgruntled by an onslaught of weeds, taking the joy out of yard work and wreaking havoc on one's back. Here are some strategies from finegardening.com for winning the battle with weeds, both for your peace of mind and your garden's good health.

Don't awaken weeds. Every inch of soil contains weed seeds, but only those closest to the surface receive enough light to grow. Don't unwittingly promote weed growth by turning and digging soil unnecessarily.

Don't skimp on mulch. Not only does mulch make your garden beds more attractive, it helps prevents weeds by blocking out the light. Keep in mind, however, that chunky mulch allows some light in and certain mulch is full of weed seeds, so make your selection carefully. If you're feeling ambitious, lay down a layer of fabric or cardboard and place the mulch on top. This will ensure no light and no weed seeds infiltrate your soil.

Weed after rain. Wet weeds come out much more easily than dry ones, so be sure to head out promptly after a storm. If you're left to tackle dry weeds, use a hoe or steak knife to slice them right below the soil line.

Plant close together. Instead of spacing your plants out, place them closer together so that they'll form a natural light barrier as they mature. This is a long-term strategy but will help lead to weed-free gardens in your future.

Water selectively. Don't accidentally encourage weed growth by watering them. Instead, employ soaker hoses and watering cans to water just your plants as opposed to wide swaths of your garden where weeds lie in wait.

Most importantly, weed often. Letting the chore go will make weeds more prolific and more difficult to pull out. Arm yourself with these strategies and put weeds in their rightful place.

Published with permission from RISMedia.
Cost of Living Soars in These Cities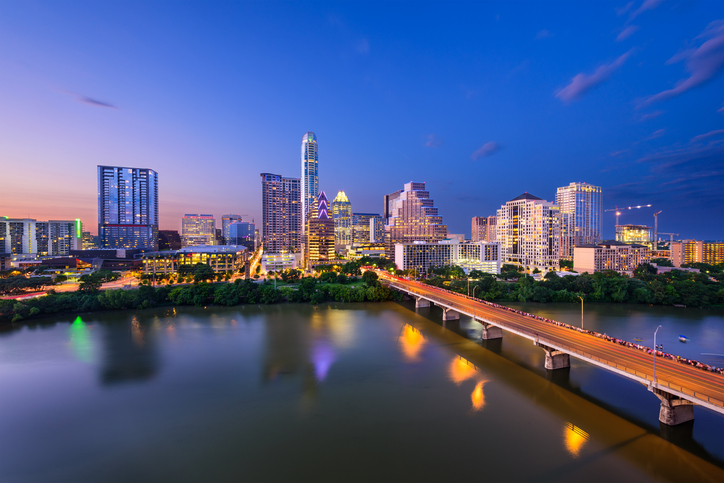 Do you live in one of the most expensive cities in the country? Are you unsure? A recent GoBankingRates study unveiled the places in the country with the highest cost of living.

According to the study, American household debt totaled a record $12.73 trillion as of March 2017, so cost of living concerns are more pertinent than ever.

The study evaluated U.S. cities based on two principal metrics:

- The increase in a city's cost of living index, which includes food, rent, utilities and transportation.
- The Increase in the amount of income required to "live comfortably," a concept used in GOBankingRates studies that combines the money needed to pay for necessities — including food, rent, utilities, transportation and healthcare — with the amount one should budget toward discretionary spending and savings.

Their findings? Read below.

Top 5 Cities Where the Cost of Living is Rising Quickly

5. Jacksonville, Fla.

- Live Comfortably Amount Increase: $2,095
- Cost of Living Index Increase: 3.36 points

4. Austin, Texas

- Live Comfortably Amount Increase: $1,407
- Cost of Living Index Increase: 3.84 points

3. Louisville, Ky.

- Live Comfortably Amount Increase: $2,066
- Cost of Living Index Increase: 4.49 points

2. Seattle

- Live Comfortably Amount Increase: $3,190
- Cost of Living Index Increase: 7.32 points

1. Nashville, Tenn.

- Live Comfortably Amount Increase: $9,135
- Cost of Living Index Increase: 8.61 points

Source: GoBankingRates

Published with permission from RISMedia.
Electricity Safety and Mylar Balloons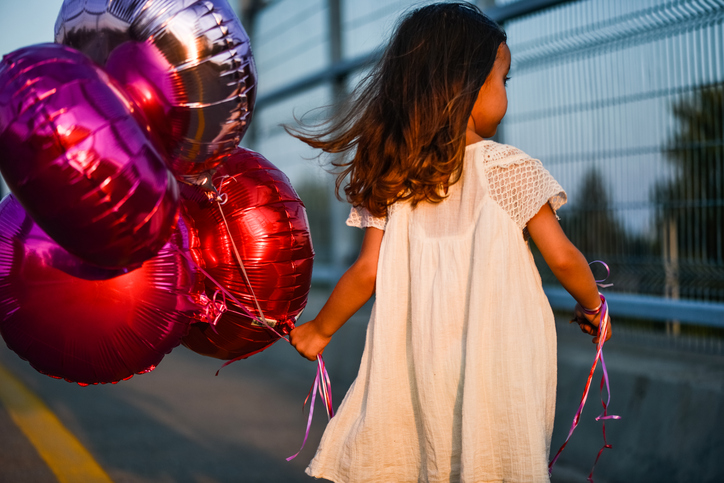 Every year around this time, I receive a bump in outreach from electric utility and public safety agencies aimed at those who are using mylar balloons as part of their seasonal celebrations, graduation parties, weddings, and picnics.

But before firing up the grill, our contacts at Eversource, a multi-state utility agency, wants celebrants to take precautions to ensure any Mylar balloons used to liven up the festivities won't pose a threat to their local electric system.

During National Electrical Safety Month in May, Eversource conducted a massive consumer outreach campaign to remind them that Mylar balloons can cause power outages and even pose a significant safety risk.

According to Bob Coates, Vice President of Safety at Eversource, the silver metallic coating on Mylar balloons is a conductor of electricity. If the balloon makes contact with power lines, it can damage electric lines and equipment, and cause power outages.

In some cases, Coates says it could even cause an electrical surge impacting nearby homes - and it only takes one balloon to create a potential hazard.

Among the most important tips for preventing outages and ensuring the safety of friends and family at your next outdoor gathering is securing Mylar balloons to a weight that won't let them just float away. And when the party's over, deflate Mylar balloons completely and dispose of them properly.

Sadly, Coates says thousands of Eversource customers experience outages each year as a result of Mylar balloons.

He adds that if Mylar balloons are going to be a part of the celebration, consumers are urged to:

- Make sure balloons are secured and can't fly away
- Never release a Mylar balloon outside
- Keep all balloons away from power lines
- Never use metallic ribbon with Mylar balloons
- Never tie Mylar balloons to yourself or a child
- Always deflate Mylar balloons completely and dispose of them properly

And never attempt to retrieve a balloon that is tangled in electric lines; instead, Eversource recommends calling your local electrical utility or 911 to report the problem.



Published with permission from RISMedia.
Why Won't My Agent List My Home at the Price I Want?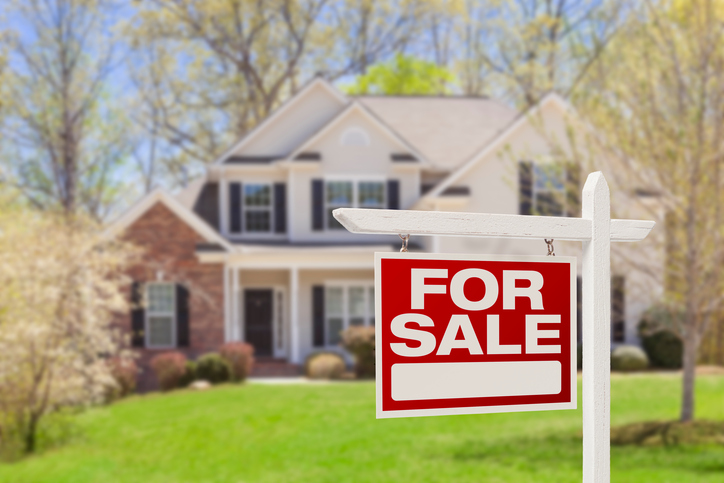 Putting your house on the market? Like most homeowners, you've probably got a set idea of what your home is worth and what you should be able to sell it for. After all, you know in intimate detail the blood, sweat and tears that have gone into making your home what it is today. You also know how happy you've been there, the advantages of your location and all the great features of the community. So no one has a better idea of how to price your home than you, right?

Not necessarily.

Your local real estate agent has the expertise you will need to price your home correctly to yield the best possible results, both in terms of time and money. Here are the factors your agent will look at to price your home; these factors probably never occurred to you, but they matter a lot when it comes to determining a price for your home:

What other homes in your neighborhood recently sold for. This creates a threshold of what your market will currently bear.

The specifics of your street. Are you on an appealing cul de sac or a busy main road?

The number of bathrooms and bedrooms. Regardless of your home's square footage, bedrooms and bathrooms impact the sales price of your home.

The year your home was built or renovated. You might love the charm of your historic home, but if it means the new owners will have to invest in updates, it could drop your listing price.

Energy efficiency. Many of today's buyers want a home that saves them money, so if you're lacking in energy efficient windows, appliances and heating/cooling systems, it may affect your price. Conversely, features such as solar panels could positively affect your price.

Smart home technology. From controlling your lights and thermostat remotely, to using voice commands to operate your audio-visual equipment, smart home features are a big plus with today's buyers and help support a higher selling price.

Most important of all, be sure to choose a professional real estate agent who is experienced and comes recommended. Once you've selected the right person, follow his or her advice on pricing your home and you'll be on your way to a satisfactory sale.

Published with permission from RISMedia.
Fun, Affordable Family Vacations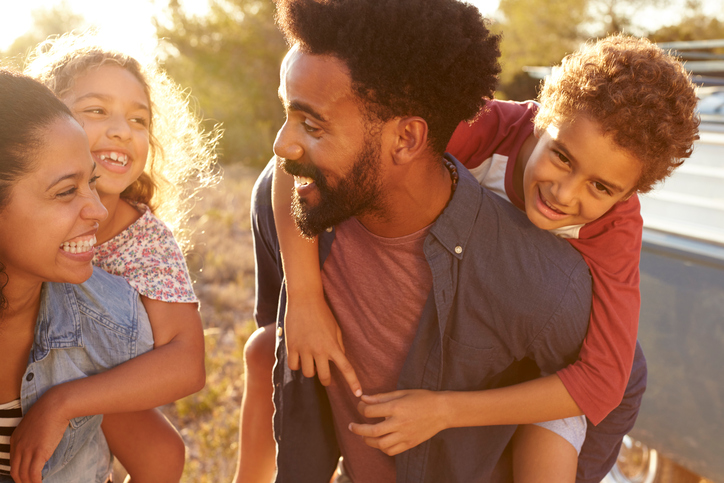 The kids may be clamoring for a Disneyland vacation, but four days with Mickey for a family of four can cost up to $6,000.

Travel agents offer vacation alternatives that have much to offer for kids of all ages, often at a far lower cost:

Take a cruise – Today's cruise ships provide onboard activities ranging from bumper cars to water slides to zip lining, as well as varied dining options, adult health spas and nightly showroom entertainment – all at a (mostly) all-inclusive price. If you watch for fare sales and opt out of optional add-ons, cruising to the destination of your choice can be a reasonable family vacation.

Try a family resort – All-inclusive family beach resorts all over the world are a great choice for parents who need a break. Catering for families with young children, they offer fun daycare options with vetted counselors, so that kids can enjoy science labs, expeditions, magic shows and more while parents loll on the beach. Traveling during non-peak periods will help keep the cost down.

Check out the Outer Banks – You'll find parks, wildlife sanctuaries, and plenty of shopping and dining options on the east coast's Outer Banks beaches – and lodging choices from beautiful beachfront hotels to budget-friendly house rentals. With 100 miles of beach to explore, the site can be a family favorite.

Gasp at the Grand Canyon – You can get close to nature at a nearby campground or stay at a family-friendly lodge. Either way, this once-in-a-lifetime experience offers panoramic views, and age-appropriate activities, especially on the South Rim, that make this a memorable family vacation.

Marvel at the falls – On both the U.S. and Canadian sides, Niagara Falls offers another natural wonder your children will not forget – and if nature isn't enough, you'll find a marine park, a hotel with a water park, a butterfly conservatory, the world's largest free-flying aviary, and an amusement park. You can even go behind the falls for a truly exhilarating experience.

Set sail for whale watching – Available on both coasts as well as in Mexico, depending upon the season, a whale watching adventure – quite often featuring playful dolphins on display as well – is an exciting vacation option. There are plenty of white sand beaches to enjoy and a variety of lodging choices.

Published with permission from RISMedia.
5 Tips for Active Summer Families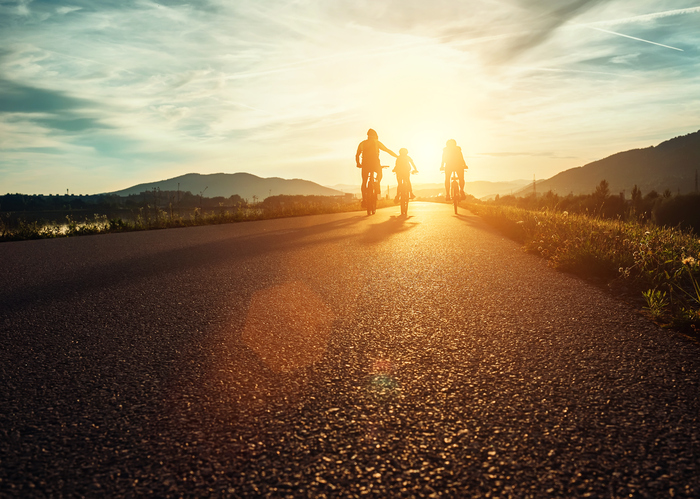 (Family Features)--Summer is perfect for staying active and spending time outdoors with loved ones, but the frantic pace of the season and overload of activities can take a toll on the entire family.

With a little care and pampering, you can enjoy summer to the fullest while still keeping your family rejuvenated.

Eat Well. Food is fuel, and it's necessary to keep the entire family energized. During warmer weather, cravings often lean toward lighter foods, making it the perfect time to add extra servings of seasonal fruits or vegetables to the family table each night. Also remember to ensure family members are drinking plenty of water as extended time in the sun can lead to dehydration and dry skin if fluids aren't frequently replenished.

Make Sleep A Priority. Sleep is as important to your body as nutrition and exercise, and making it a priority can be beneficial, especially when your family's calendar is packed with events. Sufficient, high-quality sleep contributes to a healthy immune system and helps repair damage done throughout the day. It also positively impacts metabolism and overall function while contributing to emotional and mental well-being. Most doctors recommend 6-8 hours per night for adults, and kids of all ages typically require even more, so work on getting into a nightly routine to ensure all members of the family are getting the rest they need.

Pamper Yourself at Home. Once you've completed chores in the heat or spent time enjoying family activities in the sun, some simple pampering can be done at home to rejuvenate skin. Start with your hands, which are at the center of everything you do and often the first point of contact with an activity, whether it's cooking, gardening, crafting or aiding friends and family. .

Take Time to Exercise. Even a little activity can have a huge impact. The American Heart Association recommends at least 30 minutes of moderate-intensity activity at least five days a week. Taking time out of your family's busy summer schedule to go for a walk, ride bikes around the park or neighborhood, or play a game outside together can contribute to maintaining a healthy weight and feeling more energized.

Slow Down. It's easy to spread yourself too thin, especially in the summer when there are often more activities requiring your attention and attendance. When you get caught up in trying to make the most out of every second of every day, it can take a toll on both your family's physical and emotional well-being. Slow down and take that well-deserved personal time - even just an hour a day - to do something you enjoy with the ones you love. Remember to take small breaks during activities to stretch or take a short walk to help relieve potential stress on your body.

Source: softsoap.com.

Published with permission from RISMedia.