Today's Top Real Estate News
Provided by RISMedia News
9/15/2019 4:27:03 AM
Pro Tips: How Your Yard Can Make or Break Curb Appeal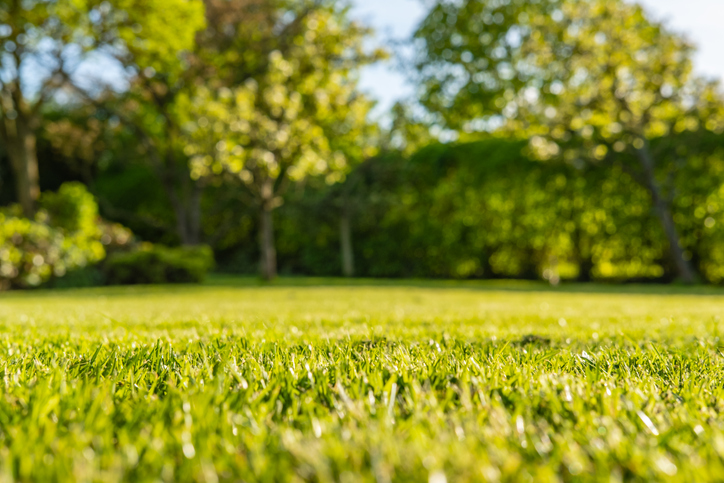 Take it from some of social media's top influencers: a carefully cultivated yard can cast your home in a whole new light for prospective homebuyers.

A survey of high-profile lawn and garden social media accounts, conducted by outdoor power-equipment purveyors Troy-Bilt, revealed that the key to achieving curb appeal before selling is beautifying the outdoors. In fact, there are more than 486K pieces of #curbappeal content currently circulating on Instagram.

The good news is that influencers agree: Good curb appeal is both design and maintenance simple. Here are some specific tips from the following social media stars who participated in the survey:

- Amy Andrychowicz, Get Busy Gardening
- Rochelle Greayer, Pith + Vigor
- Eric Rochow, GardenFork
- Erin Schanen, The Impatient Gardener

Greayer: "Good maintenance and simplicity will go farther than trying to redesign your yard. Think of your house like a face: it needs to be washed and cleaned, and then you can take it to the next level with just a little makeup."

This means keeping up with routine tasks like weeding, edging, mowing and pruning, along with adding subtle touches of color from container plants to draw the eye to areas of the yard you want to highlight.

Greayer especially gravitates toward creating defined garden bed edges (using an edger) and orderly lines with her lawn mower when tackling curb appeal in her own yard.

Schanen: "Clutter is distracting in a yard, and it quickly looks disorderly. Simply picking things up and putting them away makes everything look tidy. Pressure washing the front of the house and entry steps goes even further. It shows that the person who lives there cares about their space."

According to Schanen, no matter what type of yard or curb appeal needs you have, it all comes down to keeping it basic and attainable. "Sometimes all it takes is a cleanly cut edge to make even an imperfect lawn look great."

Andrychowicz: Don't focus on "too much flowers."

"Most perennial plants and shrubs only bloom for a short time and can look pretty boring the rest of the year. For best results, stagger plants with colorful foliage and varying bloom times to give you year-round color and the best curb appeal."

At the start of every planting season, Andrychowicz and Rochow encourage individuals to trade plants with neighbors to add variety and help save on costs. This can easily be done by dividing perennials.

Rochow: A surefire way to ruin a yard's aesthetic involves fertilizing. "Over-fertilizing can cause grass to turn yellow and create bald spots. Instead, use a time-release fertilizer, as it's much less likely to 'burn' your grass."

He also recommends keeping grass longer to deliver a fuller look and prevent lawn damage from the sun.

Published with permission from RISMedia.
Plan the Ultimate Kitchen Upgrade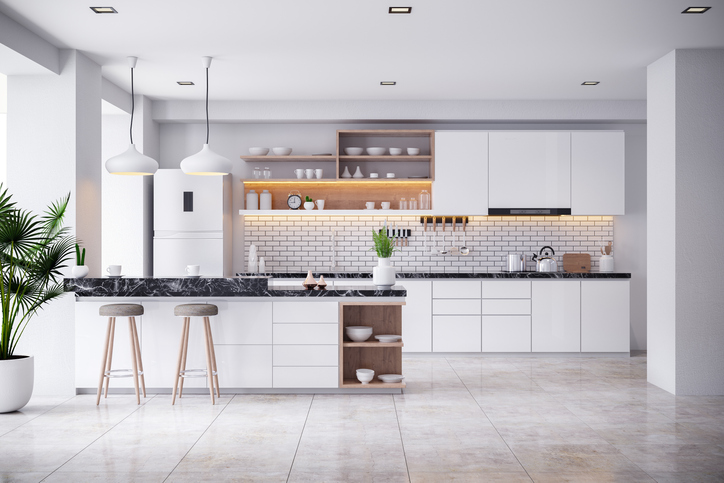 (Family Features)--A kitchen serves as command-central of most homes, so it's also one of the first rooms homeowners choose when it's time to make upgrades. When approaching your kitchen remodel, it's important to keep your family's lifestyle at the forefront of your planning to create a space that fits the way you like to live.
Get the most livable space and enjoyment out of a kitchen remodel with these tips from the experts at the National Association of the Remodeling Industry:

Make purposeful changes. A desire to bring your kitchen's style up to date is plenty of motivation for a renovation, but to get maximum benefit from your new space, spend time considering what functional improvements you can make, too. Do you need more cabinets for storage? Is there enough counter space for meal prep? Does the overall layout suit your family's needs? Even if you chose the original layout and floorplan, chances are good that over time you've found a few things you'd change given the chance to do it again.

Consider physical space. If yours is a family that cooks together, or if guests tend to congregate in the kitchen when you're entertaining, a renovation is the perfect time to make adjustments that accommodate more bodies in the kitchen. You might want more work zones for multiple cooks or an island or peninsula set away from the high-traffic zone for guests more interested in snacking and chatting then getting hands-on with food prep.

Evaluate your shopping style. You may be in the habit of doing your grocery shopping to fit your available space. However, with a larger refrigerator and more pantry space, your shopping habits could change, allowing you to become a bulk shopper or at least increase the time between shopping trips.

Be realistic about mealtime. If your family's activities have everyone eating at different times, you may benefit from a feature like a warming drawer that keeps dinner warm until each family member makes it home for a meal. Think about features that would make the table space more practical, such as task lighting so kids can tackle homework at the table or convenient access to power for laptops.

Choose appliances with care. It's easy to get carried away with all of the design elements that go into a kitchen renovation, but at the end of the day, remember the appliances are the true centerpiece of the space. Be sure to leave room in the budget to select the best appliances for your needs so you have all the functions, features and space to make using your new kitchen as enjoyable as possible.

Think into the future. A kitchen renovation can be a costly venture, so it's a good idea to project years down the road as you consider your needs. Are there features that would enhance the safety if a baby (that soon will become an inquisitive toddler) joins the family? Are there elderly family members who may benefit from a lower or higher workstation down the road?

Source: National Association of the Remodeling Industry

Published with permission from RISMedia.
10 Gutter Facts You Should Know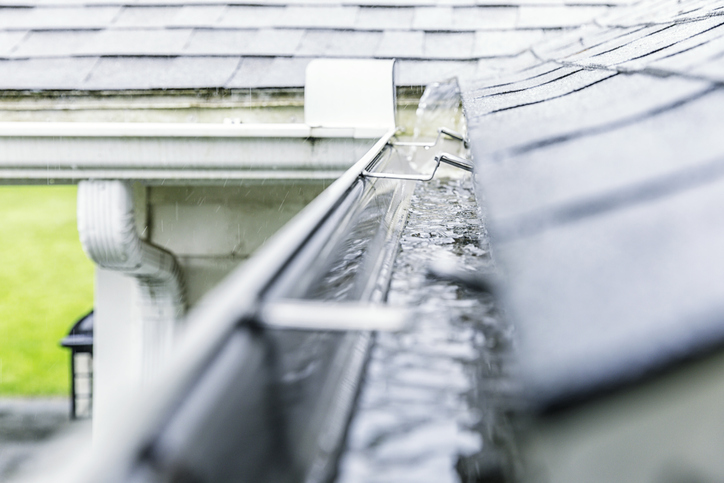 How important are your gutters? According to gutter company The Brothers Who Just Do Gutters, pretty important! Below are 10 facts about your gutters they think you should know, from gutter history to maintenance and more.

- The first people to incorporate gutters on their dwellings was the Indus Valley civilization, the area that is now Pakistan and northwest India. Their clay brick gutters date back to approximately 3000 BC.

- The Romans brought gutters to Western civilization when they introduced them to Great Britain in 47 BC.

- Gargoyles are essentially gutters with faces. These structures were originally designed to direct water away from the side of the buildings they were installed on.

- Before the 1980s gutters were commonly featured on automobiles to prevent drivers and passengers from getting wet when they exited the vehicle.

- If gutters are not maintained properly, they can trap moisture and rot the wood boards of your home's roof and siding.

- Neglected gutters can be harmful to your physical health as well. Debris caught in gutters can decompose and generate mold. Standing water becomes a breeding ground for disease carrying insects.

- Mesh guards may be the most effective way to keep gutters clean. If you live an area with high pollen conditions, try to find mesh gutter guards with a lower micron count (larger holes) to prevent pollen from clogging the screen.

- Electrically heated gutters are also available for those living in climates with extreme snow and ice. These devices prevent ice dams and the damage they cause.

- Cleaning gutters is a dangerous job. Falls from ladders are the number one cause for accidental injuries at home and account for hundreds deaths in the U.S. every year.

- Gutters impact the value of your home. Even if you haven't experienced water damage to the structure of your house, gutters in poor condition can detract approximately $500 – $1000 from your home's selling price.

Source: The Brothers Who Just Do Gutters

Published with permission from RISMedia.
5 Tips for Sparkling Bathroom Tiles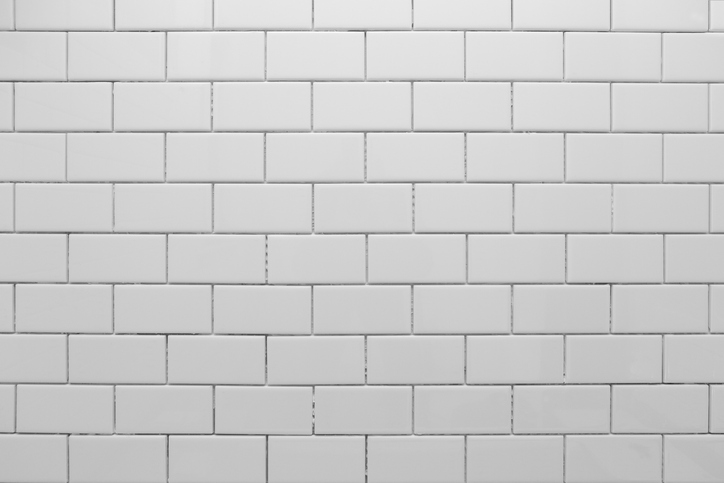 Regardless of how clean your bathroom may actually be, grimy bathroom tiles or grout immediately make your washroom look less-than-pristine. To help keep your tiles sparkling, consider the following tips and tweaks.

Heat your tiles up. Before you scrub your tiles, try running hot water over them--particularly helpful for shower or sink tiles. The heat has been shown to significantly increase the effectiveness of certain alkaline cleaners.

Spread cleaner evenly. Don't spread your cleaner as you go. Before you clean your tiles, spread your chosen cleaner evenly across your tile surface with a rag or other soft cloth. Depending on the instructions of your cleaning solution, you may want to let the cleaner sit anywhere from 20 minutes to several hours before digging in. Other cleaners allow you to get right to it.

Clean from top to bottom. Once you've spread your cleaner and let it sit if necessary, start working on your tiles from top to bottom, to ensure any dirt or grime you dig up won't trickle down to tiles that have already been cleaned.

Use the right tools. While a rag may be fine for tiles in great shape, old tooth bushes or other soft-bristled brushes may be necessary for really getting into tile grout, especially if there is staining by mold or mildew. Q-tips soaked in cleaner or the end of a toothbrush may be great for getting into hard-to-access corners.

Play with different cleaners. Don't get stuck on the same cleaning solution time-after-time. Play with various cleaners, including those you can make yourself. Try mixing one cup of hot water with one cup of white vinegar, one cup salt and two tablespoons of dishwashing soap.

Published with permission from RISMedia.
How to Prep Your Pool for Winter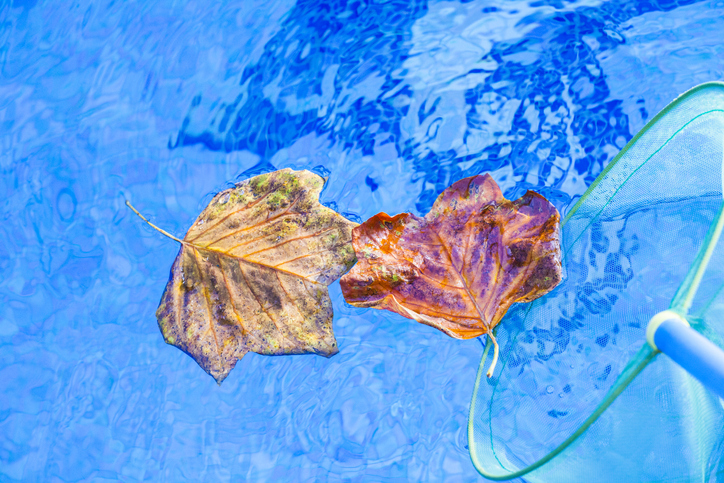 While pools offer endless fun in the summer, for pool owners living in states with major seasonal shifts, it's important to properly prepare your pool for its yearly shut-down. To help, pool liners supplier LOOP-LOC shares the following six tips for prepping your pool for the offseason.

Timing is everything. If you have the chance, get ahead of offseason and close your pool as soon as you are done using it for the year. However, it's not always that simple. It's best to wait until the temperature falls a bit below 65 degrees, which will prevent algae from spreading.

Brush it down. Once you have accounted for the weather outside, the very first thing you need to do in preparing to close your pool is to clean it. You will need to brush down the sidewalls and floor, vacuum larger sediments and debris, and skim off the top of the water. In doing so, you are preventing algae blooms from populating in the nooks and crannies of your pool.

Chemicals have a season. Prior to adding winterizing chemicals, you will need to test your water to see the status of it. Once you balance all of the levels (alkalinity, pH, etc.) you will be good to go. You can research online or ask your pool provider for the best chemicals to apply to your pool setup to have a successful winterizing.

Keep it low. This step if for those who live in colder areas during the offseason. If your area regularly experiences freezing temperatures, you will need to remove water from your pool. This is in an effort to prevent freeze damage, as water expands when it freezes and could displace what is in its way. Ideally, your water level should be placed below your skimmer.

Remove any pool accessories. Anything that can be detached from your pool, should be. This goes for things such as ladders and rails. If you leave them in your pool during the offseason, you are bound to run into some problems, such as rust or difficulty installing your safety cover. Something like a ladder will cause an impediment to the integrity of the cover and worse off, leave the cover open to debris and small critters entering the pool.

Cover for safety. Your choice in a safety cover is critical to a clean pool next summer. Look for a cover that will filter out rain and snow while protecting your pets and family.

Source: LOOP-LOC

Published with permission from RISMedia.
Should You Consider Hurricane Insurance?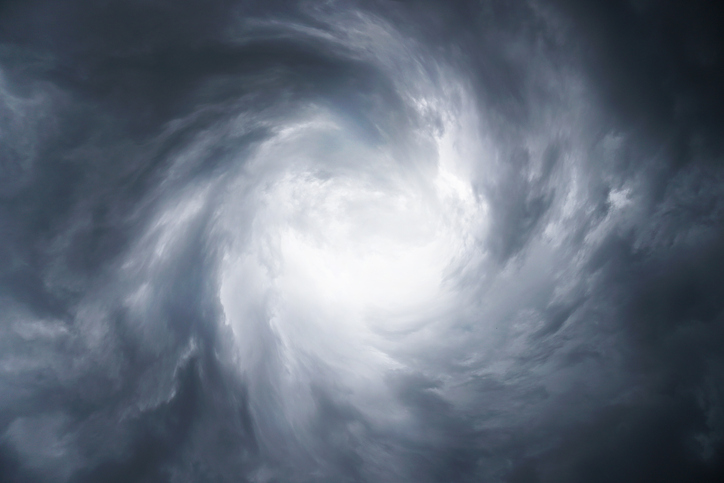 As hurricane season peaks in September and October, it's important to make sure you are considering adequate coverage for your home. Repeated battering or near misses from hurricanes in recent years means it could be smart to add hurricane insurance protection to your residential portfolio. But where should you begin?

The USAA insurance company tells its customers that where you live in a hurricane-prone area can have a major impact on how much you pay for homeowners insurance - and whether you may need a separate policy for wind losses.

Generally, USAA says the closer a home is to water, the more susceptible it is to hurricane damage. The company also offers the following advice that's practical for any homeowner:

Look for safety upgrades. Go beyond the minimum requirements. For example, look for or install simple metal straps or clips in the attic to strengthen a home by connecting its roof to exterior walls.

Reduce impact. Make sure all openings - windows, doors, garage doors - are impact-rated or protected with code-approved storm panels and shutters. Some insurance companies may even offer discounts for these.

Fill in insurance gaps. For a house by the sea, you could be required to carry up to four separate policies for homeowners, flood, excess flood and wind coverage. Check with your insurance company for requirements before you make an offer.

Juan Castillo at nerdwallet.com says understanding what your homeowners policy will and won't cover is key to finding the right hurricane insurance package.

He says those in high-risk coastal states might need separate windstorm coverage, either through an insurance company or a state-run insurance pool. It might also be available as a rider on a policy you have already.

LendingTree's valuepenguin.com warns consumers to confirm if their policy has a hurricane deductible.
Nineteen states in high-risk areas require a hurricane deductible on top of the existing homeowner's deductible - sometimes thousands of dollars more - before policyholders will be reimbursed for hurricane damage. The site says that, generally, for a hurricane deductible to be triggered, a storm has to be a "named hurricane," along with other conditions. Insureds will need to work with their insurance company after-the-fact to determine whether they need to pay a hurricane deductible.

Published with permission from RISMedia.
Trampoline Safety for the Whole Family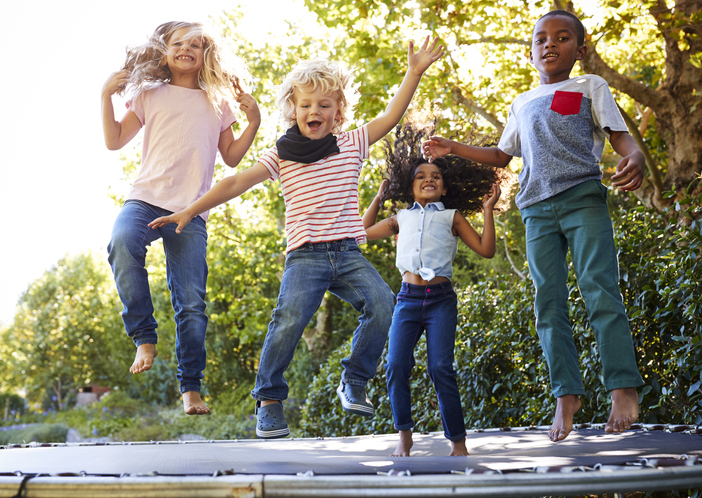 While trampolines can be a fun backyard addition, they can also be dangerous--and not just for your kids. Adults can also become injured while using trampolines, and are encouraged to warm up for trampoline use the way they would for other forms of exercise.

"Many injuries come from multiple people jumping at once," states L. Reid Nichols, MD, FAAOS, pediatric orthopaedic surgeon and spokesperson for the American Academy of Orthopaedic Surgeons (AAOS). "To limit injuries, ensure only one participant on a trampoline at a time. Trampolines are fun, but the injuries can be devastating. Ensure rules are implemented and followed. Check also with your insurance rider before purchasing a home trampoline."

Exercise caution while jumping on a trampoline by following these simple tips from orthopaedic surgeons at the AAOS:

- Do not allow children younger than six years of age to use trampolines.

- Provide attentive adult supervision, proper safety measures and instruction when trampolines are used for physical education, competitive gymnastics, diving training and other similar activities.

- Ensure that spotters are present when participants are jumping. Somersaults or high-risk maneuvers should be avoided without proper supervision and instruction; these maneuvers should be attempted only with proper use of protective equipment, such as a harness.

- Place the trampoline-jumping surface at ground level.

- Ensure that supporting bars, strings and surrounding landing surfaces have adequate protective padding that is in good condition and appropriately placed.

- Regularly check equipment for safety conditions; discard worn or damaged equipment if replacement parts are unavailable.

- Do not rely only on safety net enclosures for injury prevention; most injuries occur on the trampoline surface.

- Remove trampoline ladders after use to prevent unsupervised access by young children.

Source: AAOS

Published with permission from RISMedia.
6 Keys to the Best Possible Stroke Recovery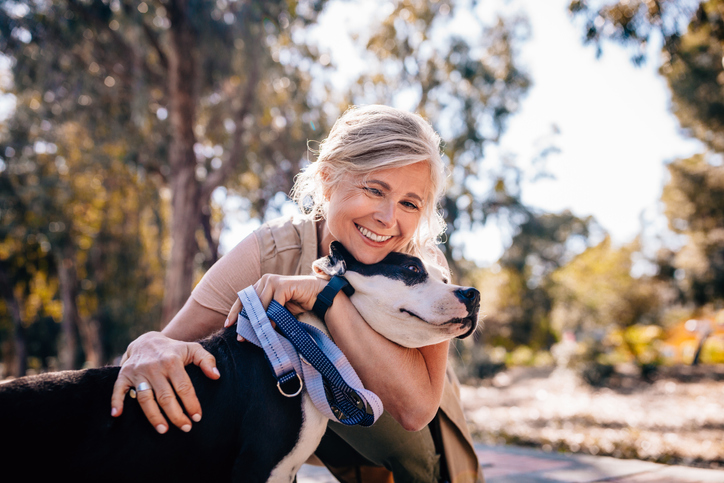 (Family Features)--Strokes change more than 795,000 lives in the United States each year. In fact, according to the American Stroke Association, brain blockages or bleeds are one of the most common causes of disability and the fifth-leading cause of death. Starting the right rehabilitation program as soon as possible may help survivors recover better. One patient's rehab journey might include balance, strength or mobility, while another might need speech or other therapies.

"The residual impact of a stroke can vary widely between patients in terms of deficits and severity," says Pamela Duncan, Ph.D., F.A.H.A., American Stroke Association volunteer and professor of neurology at Wake Forest Baptist Health. "A rehabilitation program designed for you, where you need it, whether at a hospital or at home, is critical."

For example, Jessica Alfonso was just 33 when she suffered a stroke. She credits her husband, Pablo, with saving her life - not just through the quick thinking that ensured her prompt medical care, but for being her voice as she worked to regain her ability to speak, read, walk and eat independently.

"He was with me for six weeks of inpatient rehabilitation," Alfonso says. "Encouraging me and helping me communicate with my team while I re-learned everything. Without him, I may not have survived my stroke and I definitely wouldn't be where I am today."

The American Stroke Association's Together to End Stroke(tm) initiative, nationally sponsored by Kindred Hospital Rehabilitation Services, provides recovery tips and resources for stroke survivors and their caregivers such as:

- Ask your doctor for an assessment of physical and cognitive challenges you face after a stroke and a specific plan to address each challenge.

- Work with your doctor to create a plan to manage risk factors to prevent another stroke. This may include being physically active, not smoking and managing your blood pressure.

- While recovery can occur years after a stroke, the most rapid recovery typically occurs during the first three months. As soon as your medical team gives the "all clear," start your personalized rehabilitation program right away.

- It is recommended by American Heart Association guidelines that patients who can tolerate and are eligible for rehab at an inpatient rehabilitation facility receive it. However, rehabilitation can happen anywhere from a formal rehabilitation facility to the comfort of your home. Ask your medical team for recommendations on the best local rehab options to maximize recovery.

- Talk with your health care provider about any financial constraints, such as ability to pay for medications, so a plan can be developed to identify alternative community resources.

- Communicate and follow up regularly with a team of health care providers as some challenges, such as remembering medications, may not be immediately clear.

"For many survivors, your functional state prior to the stroke plays a big role in how you recover," Duncan says. "Working with your team of loved ones and health care providers to find and stick with the best rehabilitation program for you is key."

Source: American Heart Association

Published with permission from RISMedia.
Moving? The Advantages of Buying a Home in the Fall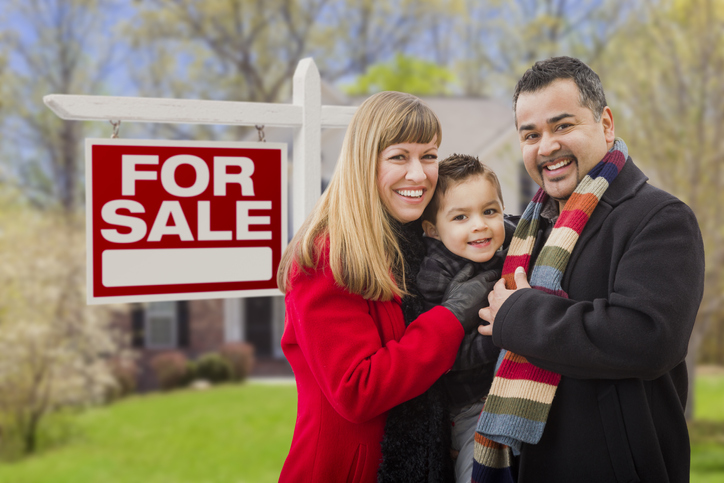 Every season offers advantages to those searching for a new home. So what about folks selling their home well into autumn? At bobvila.com, Debra Immergut blogs that sellers whose homes linger on the market into fall or winter may be much more eager to close.

Immergut says sellers may be contending with a major life change, or maybe the home simply didn't find a buyer during peak season. In any case, she believes owners may be very open to making a deal—and that's a great reason to buy when demand is lower toward the last few months of the year.

Here are a few other things Immergut wants homebuyers to think about as they head into fall:
Less competition. With fewer looking, there's less competing for properties. Immergut says take advantage of that slower pace to do more comparison shopping and mulling decisions more carefully.

Better financing opportunities. Immergut says mortgage brokers and bankers have business lulls in the fall and winter, and may be able to negotiate with more flexibility to get a deal done. She says don't be afraid to negotiate on interest, points or down payments.

Lots of help. According to Immergut, September to February are typically the slowest time for real estate agents, and they'll be a lot hungrier for business.

Jerrica Farland at pennymacusa.com quotes a Northern California real estate manager saying autumn rains in her region means it's easier for home inspectors to spot problematic leaks.

Speaking of home inspections, moneytips.com says in the fall, inspectors will not only be able to better determine if the roof is in good condition, but also if there are a lot of energy-sapping drafts, if the pipes are all in working order and if the heat works correctly.

Elizabeth Weintraub at thebalance.com reminds autumn sellers to:
- Clean up the yard
- Create curb appeal with autumn flowers like chrysanthemums or mums
- Utilize autumn accents and colors indoors
- Pull up the blinds, open the shutters and push back the drapes on every window for daytime showings - and turn on every light in the house, including appliance lights and closet lights as twilight descends.

Published with permission from RISMedia.
Easy Ways to Improve Your Home's Health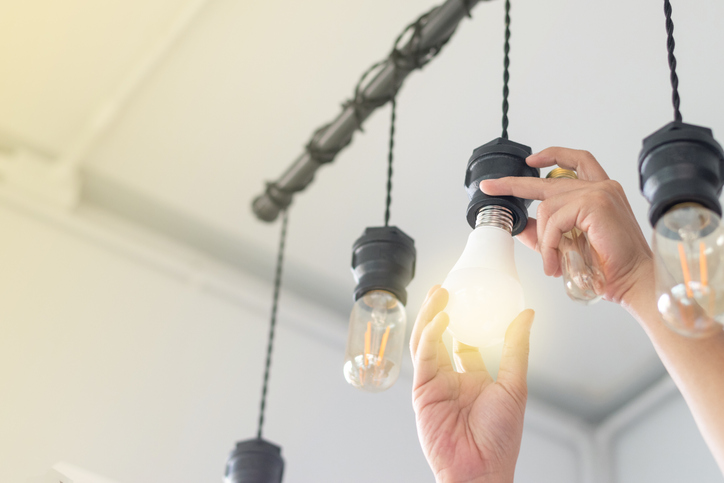 (Family Features)--Maintaining a healthy home is a goal most Americans share, but not all are confident they're doing the best job they can to protect their home's health.

According to a survey conducted by Second Nature, the nation's largest home wellness subscription service, 62 percent of respondents admitted they could do a better job of attaining a healthy home, with clean air ranked as the most critical factor in achieving home wellness.

Gain more confidence in the health and cleanliness of your home with these tips:

Remove your shoes when you enter the house. Add entryway seating to encourage guests to take off their shoes. The bottom of a pair of shoes can contain anything from fecal matter to E. coli and pesticides. Leaving shoes at an entryway is one of the easiest ways to combat home pollution and promote a healthy home.

Replace air filters regularly. The air filter in your home dictates the air you breathe and ensures that it is healthy enough for ingestion. More often than not, air filters are not top of mind when thinking about home wellness, but they are crucial to every home. That's why it's important to replace air filters on schedule - every three months as recommended by the National Institutes of Health. If you're like many homeowners who struggle to remember when it's time to change your filter, or never have a filter handy when you do remember, you may benefit from a service like Second Nature, which provides a home delivery subscription that ensures your air filters are replaced on time.

Change out your light bulbs. Choose the right color temperature for a calmer home and use energy-efficient bulbs. The selection for light bulbs is massive, and with smart home technologies that allow you to change the color of your bulb with the swipe of a finger, you can also easily control the mood. Warm lighting typically has an overall positive effect on everyone in the home. One of the keys to home wellness is ensuring you are truly happy in your home, and lighting can play a pivotal role in cultivating this emotion.

Open windows on good weather days. Most Americans (61 percent) believe the air inside their homes is cleaner than it is outside, according to the survey. However, the Environmental Protection Agency estimates indoor air is 2-5 times more polluted than the air outside. This is, in part, because Americans tend to enclose themselves indoors, where the same air is recycled over an extended time. The smell of the meal you cooked for dinner, the trash in the garbage can and the candle you light on your nightstand all have an impact on the air quality in your home. Opening windows allows for polluted air to release itself from the home and, in turn, allows for cleaner air to circulate the space.

Filter your water. Water is essential to any healthy lifestyle, and drinking clean water is a luxury that is often overlooked. However, what is also overlooked is how many chemicals and toxins are in the tap water you drink on a daily basis. Filtering your water is one simple step that can benefit not only your own health, but the health of everyone in the home.

Source: Second Nature

Published with permission from RISMedia.