Today's Top Real Estate News
Provided by RISMedia News
2/21/2018 6:06:55 PM
5 Ways to Refresh Your Home for Spring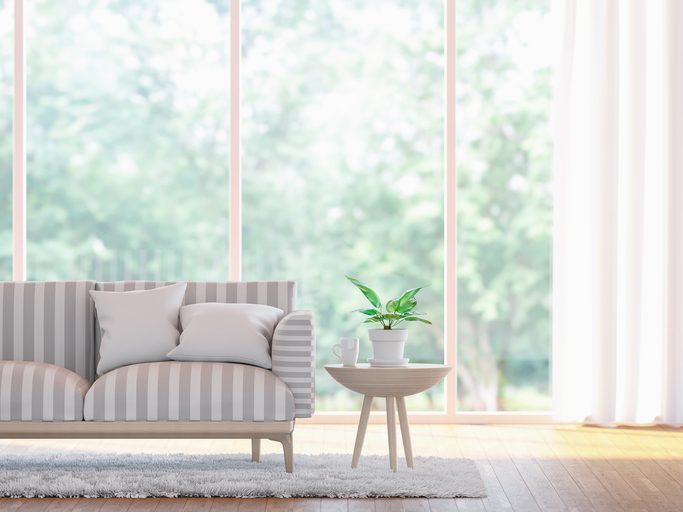 (Family Features)--Spring is a time for renewal and awakenings. It's also the perfect time to take your cues from Mother Nature and devise a plan to reduce and reimagine your way to a refreshing, updated home you can fully enjoy once more.

Reorganize cluttered areas
If a room (or rooms) in your house are in disarray, start by reorganizing those often-used spaces to give them a like-new look and feel. Begin by removing everything from the room - including the furniture, if you're able - and separate your belongings into boxes or piles based on what you plan to put back in the room, move to another location and throw away or donate. Once you've cleaned the space, resituate the necessary furniture then place items you're keeping back in their places in tidy fashion so they're easy to locate.

Eliminate the extras
While you're freshening up the house, it's the perfect time to purge unwanted and unused items, but remember that items in good condition can actually do good for those in need. By donating clothing, electronics, furniture, household goods and vehicles to be sold in The Salvation Army Family and Thrift Stores, you can help transform lives in your local community. A good rule of thumb: if you haven't used it in the last year and it doesn't have special sentimental value, it's probably time to let it go.

Get rid of grime
A whole season's worth of dirt and dust accumulates during the cold winter months. A deep clean inside and out can restore your home to its former glory. Inside, take time to launder all of your linens, including curtains, rugs and bedding. Move furniture to vacuum behind and below, and don't overlook dust and dirt magnets like mirrors, light fixtures and the insides of cabinets, especially higher shelves that see infrequent use. Outdoors, hose off or power-wash surfaces like windows, siding, decks and concrete to restore a crisp, clean appearance.

Revise for real life
If there's an area of your home that isn't quite working for your lifestyle, spring cleaning is the perfect opportunity to make a change. That may mean reconfiguring furniture for a more functional living room or converting an underused guest room into a useful craft or project space. Take time to consider what changes will make the space more practical, and even sketch out some possibilities on paper to fine-tune your ideas before you get to work.

Discover new decor
A spring refresh is about more than just decluttering and cleaning, it's about giving new life to your home with new decor, accessories and artwork. One affordable option: seek out unexpected treasures by shopping for great bargains at thrift stores.

Source: The Salvation Army

Published with permission from RISMedia.
How to Add More Smile to Your Day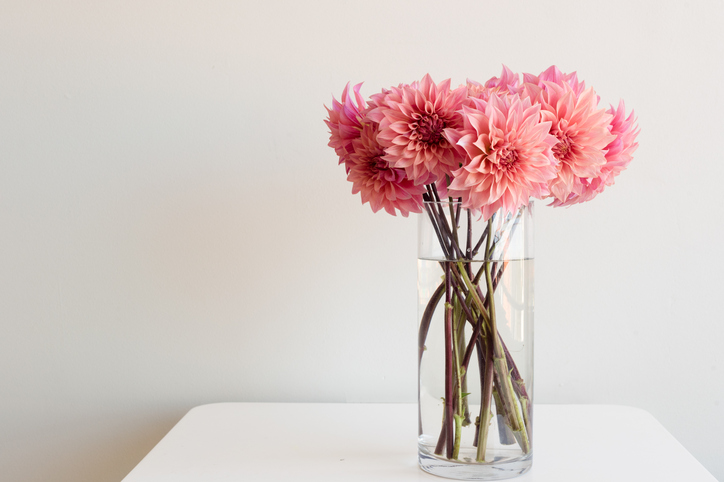 It's normal to feel the blues once in a while. But if you can't remember the last time you smiled, it may be time for a revamp. Consider these simple tips for raising your mood.

Surround yourself with flowers. Flowers have been shown to subtly lift the spirit of those around them. Grow a flower garden in the spring and summer and bring those blooms inside with you. Feeling low in the winter?

Create a flower budget. Just $5-$10 a week could bring a gorgeous bouquet into your life. Place it on your desk at work or wherever you spend a lot of time.

Adopt a pet. Furry friends bring an endless amount of joy into the lives of their owners, from play time to snuggling and beyond. If you have the schedule and resources that allow you to responsibly adopt a pet, do it, and let the smiling begin.

Do a random act of kindness. Kindness has a boomerang effect, so don't be afraid to dole it out. Volunteer, help out a pal before they even ask for it, or do something smaller: Next time you're in line at the grocery story, offer the person with only one item waiting behind you to step ahead.

Create a happiness ritual. What DOES make you happy? A long bath with a good book? Journaling for fifteen minutes every morning? Yoga? A walk with a pal? Incorporate more of this into your day to lift your mood.

Identify downers. Some downers, like a stressful job or a sick family member, cannot be avoided. But others, like a long commute or a toxic relationship, can be identified and cut. Ask your boss if you can work from home one day a week to avoid the commute, or if possible, look for another job closer to home. Another downer that may be hiding in plain view? Social media. Monitor how you feel before and after you spend time on Instagram or Facebook and act accordingly.

Published with permission from RISMedia.
Downsizing with Style: Your Next Adventure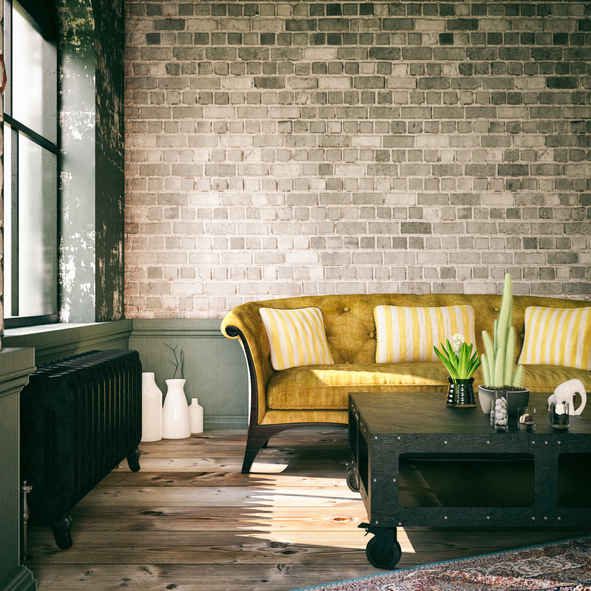 For empty nesters with more space than they need, downsizing has lots of appeal – less to clean, less maintenance, maybe even better access to culturally inviting areas. But taking that step brings up natural questions: Will we be able to have some "alone space?" Where will we put up the kids or grandkids when they visit?

Oregon decorator Karen Olsen tells LivingBetter50.com that it's all about understanding that every square foot counts, and that a 'less is more' approach can make it work.

Olsen offers seven tips for downsizing with style and comfort:

Make it possible – Get rid of stuff you don't use, books you don't read, furniture that's too big or too old. Give it to the kids. Donate it to charity. Or take it to a consignment shop for sale. Keep only what you love. Better yet, enjoy starting anew.

Be flexible – Use furniture that does double duty. An ottoman can serve as a coffee table, extra seating and/or storage. A good-looking sofa bed becomes a guest bed. Nesting tables and mobile pieces on rolling casters offer flexibility to a floor plan.

Go vertical – Use tall furniture pieces, such as bookcases, built-in cabinetry and armoires. Not only do they draw the eye up, but you can double your storage space without using up valuable floor space.

Get reflective – Wall mirrors, glass top tables, mirrored furniture pieces, and metallic finishes don't carry as much visual weight as solid wood pieces.

Use the corners – Turn what could be wasted space into an eating area, an art gallery, even a small work space.

Be color-wise – Use a unified color throughout the house. It creates unity and a sense of spacious cohesiveness, especially in a smaller home.

Be inventive – Turn a small closet into a home office nook. Use those big suitcases as side tables so you don't need to find space to store them. The right coffee table can open up to hold blankets, pillows, or even your holiday décor.

Published with permission from RISMedia.
3 Ways to Make Hard Conversations Easier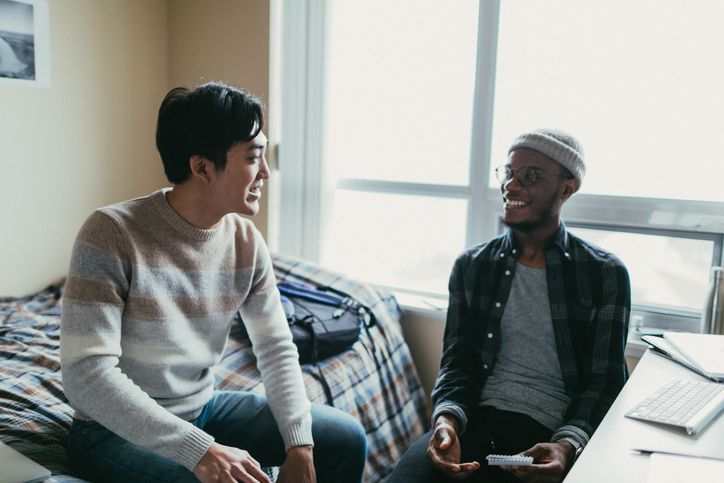 Whether it's a big talk with the boss, a deep process with your partner, or breaking some hard news to your folks, communication is hard when the stakes are raised. Below are three tips to help.

Work on body language. You know what your mouth is saying, but what about your body? It can be hard to move outside your mind and examine your body language. Are you closed or folded with arms and legs crossed? Is your body pointing away from your conversation partner? Pay mind to your body language before you begin speaking and monitor it as you go, too. This will help stop you from sending nonverbal messages that may not align with your words.

Know what you want. It may seem ridiculous, but so many of us enter important conversations without a clear outcome in mind. Whether you want something vague like to simply be heard, or a more pointed goal, such as securing a raise or dividing chores with your spouse, enter the conversation with a clear goal in mind. This will help mitigate unnecessary back and forth and keep you focused.

Create a calming ritual. If you're the type to get worked up before a big talk, create a calming ritual to have beforehand. Whether it's five minutes of meditation, a walk around the block with your pup, or a journaling session about what you hope to achieve from your talk, taking a moment to ground yourself can be helpful.

Published with permission from RISMedia.
7 Cost-Effective Ways to Reduce Heating Bills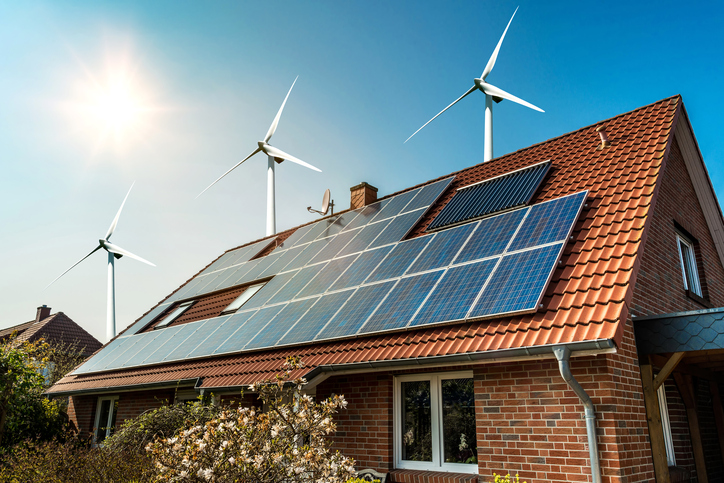 (Family Features)--Many homeowners think big when trying to find effective solutions to skyrocketing heating bills, like replacing the furnace or installing new windows, but there are plenty of smaller projects that can make a difference when it comes to your energy savings this winter.

Consider these tips to keep your home cozy without your energy bill putting a damper on the season:

Take advantage of solar heat.
Installing solar panels is one sure way to capture the sun's energy, but there are other ways to harness that heat. Unobscured windows and skylights can let the rays in, and with them comes some heat. Leave curtains open during the day and trim foliage outdoors to provide a clear path for sunlight. Just be sure windows are well-sealed so you're not offsetting any heat gain with a cool draft.

Install or upgrade your heat pump.
Heat pumps work differently than traditional cooling and heating systems. They recycle heat found in the air and ground, moving thermal energy between indoors and outdoors instead of generating it from scratch by burning fossil fuels. When properly installed, an air-source heat pump can deliver one-and-one-half to three times more heat energy to a home than the electrical energy it consumes, according to the U.S. Department of Energy.

They can save electricity costs by 30-40 percent.
In particularly cold climates, technology is making it possible to reap energy-saving benefits. An option such as the Hyper-Heating Inverter(r) from Mitsubishi Electric Cooling & Heating offers a significant advancement in heat pumps. This technology uses an intelligent compressor system to deliver heat even when outdoor temperatures are as low as -13 F, and a quick-start feature provides warm air instantly.

Move furniture away from vents.
Free air flow is an important component of efficient heating and obstructed vents interrupt that process. Not only can furniture be damaged from the continual air flow of a vent, it can block the circulation patterns that were intended when your home's ductwork was installed. For optimum efficiency, avoid placing furniture on top of vents, and if it's impossible to avoid, close those vents so the airflow is directed elsewhere.

Reverse your ceiling fans.
Your ceiling fans can play an important role in air circulation. Leaving them off will obviously make rooms warmer, but some circulation can be a good thing. Most fans offer a switch that lets you reverse the fan direction, which pushes air upward instead of down. This makes for less of a cooling effect while still moving air for better temperature distribution.

Install a programmable thermostat.
A degree or two may not feel like much of a difference, but it's a change you'll definitely see on your energy bill. Just a small adjustment in your standard thermostat setting can result in reductions of 5 or even 10 percent of your overall bill. Another potential big-impact strategy: adjust temperatures when you're away from home. A programmable thermostat will let you turn temps down when no one is there to benefit from the warmth, then bring them back up shortly before you're scheduled to return home. When you're away unexpectedly or need to adjust your typical schedule, an option like the kumo cloud(r) mobile app offered by Mitsubishi Electric Cooling & Heating allows control of your home's cooling and heating system from your smartphone or other connected device.

Adjust your hot water heater.
Not only can keeping the air comfortable add up, so can heating water for basic household functions. In fact, the U.S. Department of Energy estimates that water heating is the second largest energy expense in most homes. However, you may have your heater set higher than necessary. For every 10-degree drop, you can expect to reduce energy costs by 3-5 percent.

Insulate the attic.
A poorly sealed or insulated attic can be among a home's biggest energy drains. Warm air naturally rises, but rather than recirculating throughout the home, it may be wasted if it's just escaping out of the attic. Sealing cracks and adding insulation can help reduce this loss. Don't overlook the access door, which can allow warm air to escape if it fits poorly or isn't well-sealed.

Source: Mitsubishi

Published with permission from RISMedia.
Cookware Gets Healthy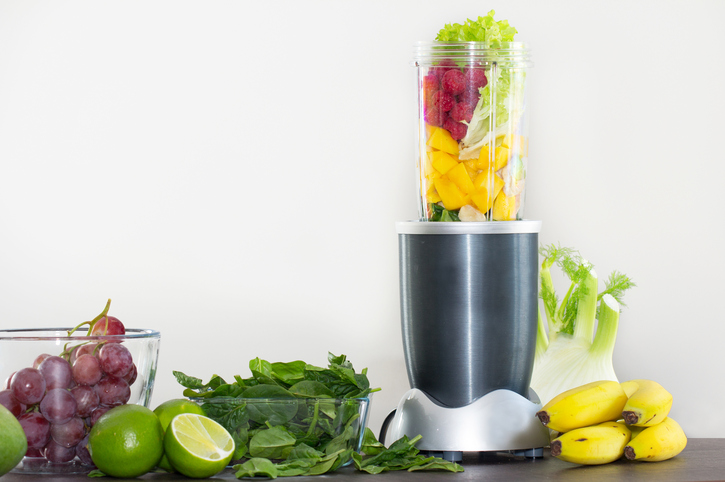 Americans' growing focus on fitness and nutrition has found its way into our kitchens - not just in terms of the food in the fridge, but the cookware on our counters and stoves as well. Consider some of these items to get your kitchen tools on point with your health goals:

Kombucha maker. At this year's Atlanta Gift and Home Furnishings Market, Typhoon Homewares introduced a line of fermentation and kombucha-making sets under its Kilner brand. Known for its high levels of probiotics, antioxidants and vitamins, Kombucha is a fermented tea that has become increasingly popular among the health-conscious. This line now allows you to make it at home as opposed to paying the high prices often found in stores.

Rice cookers. From all varieties of pressure cookers - including the latest sensation, the InstaPot - to simple rice cookers, these handy counter-top gadgets allow you to quickly cook all varieties of rice and grains, including super nutritious quinoa and couscous.

Green and copper pans. The eco-friendly GreenPan or increasingly popular copper pans offer the benefit of non-stick surfaces, which means you can cook without fats, like oils and butters. To preserve these pans, use only wooden or plastic utensils. Metal will scratch and ruin the non-stick surface, essential to avoiding those unhealthy fats.

Herb and veggie preservers. Our best efforts at using more fresh herbs and vegetables often go to waste as these items go bad before we can finish them. There are several inexpensive gadgets that help preserve fresh herbs and veggies longer, however, such as Food Huggers that fit snuggly over those half cut fruits and vegetables.

Blenders, big and small. Whether you go all out with a Vitamix, or keep it simple with a NutriBullet, it's easy these days to make a quick, nutrient-dense smoothie, soup or dip. There's something to fit everyone's kitchen and budget.

Published with permission from RISMedia.
5 Tips to Deal with Stock Market Volatility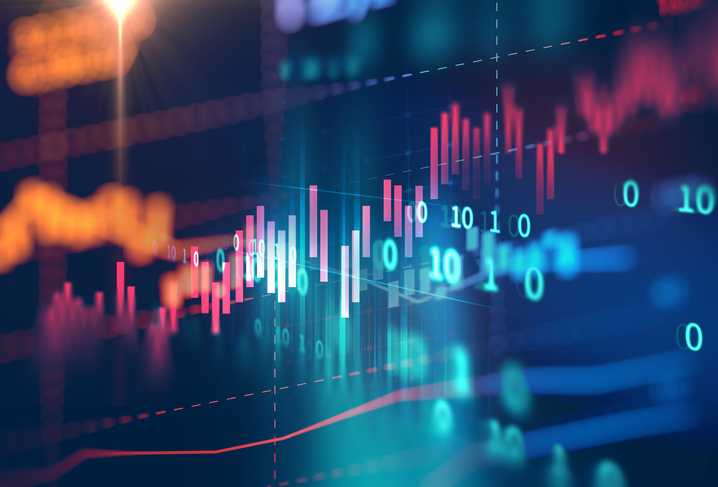 A volatile stock market can be stressful for anyone who has invested a chunk of change. Here, Aadil Zaman and Syed Nishat of the Wall Street Alliance Group, offer their top 5 tips for successfully navigating through market volatility:

Be mentally prepared for market declines. Market corrections are an essential part of a healthy market. At any point in time, an investor should be prepared for a 10 percent to 20 percent pullback. If the recent two-days fall made some investors feel restless and stressed, then it may be time to reassess their risk exposure to make it more conservative. On the other hand, corrections present an opportunity for those investors who are sitting on a large amount of cash to identify entry points in the market to put their money to work.

Factor in rising interest rates. Recent data has shown that the economy is improving with unemployment falling and GDP growth increasing, which will eventually lead to inflation pressures. One of the responsibilities of the Federal Reserve is to control inflation, and this is accomplished by raising interest rates. As the market adjusts to the realization of higher interest rates, it may fluctuate. Therefore, while designing an investment strategy, it is essential to take higher future interest rates into consideration.

Watch the municipal bond market. Volatility could cause a short-term fall in the municipal bond market, which may create an opportunity for investors who are in a higher tax bracket. Consider that a yield to maturity of 3.5 percent per year on a high grade insured municipal bond that is trading at par is equivalent to making a 5.83 percent per year after tax return for someone who is in the 40 percent tax bracket - and that too, with very low risk.

Stay away from leveraged ETFs. Leveraged ETFs are bad news for the individual investor. These are complexed products that are often misunderstood and could cause market volatility as well as distortions.

Identify your worst-case scenario. This is an important exercise for investors, so they can understand their pain threshold. At present, the likelihood of a market decline to the extent of what happened in 2008 is low, however, one should always ask, "What if 2008 happens again?" Understanding this worst-case scenario will help investors stay calmer and have an investment approach that is closely aligned with their individual level of risk tolerance.

With greater participation in the stock market through machine trading, ETFs and robo advisors, volatility is here to stay. For this reason, it is important for investors to take into account a high degree of market fluctuation in their portfolio design. As everyone's situation is unique, be sure to discuss any decisions with your financial advisor.

Source: Wall Street Alliance Group

Published with permission from RISMedia.
Find Out the Truth About Tap Water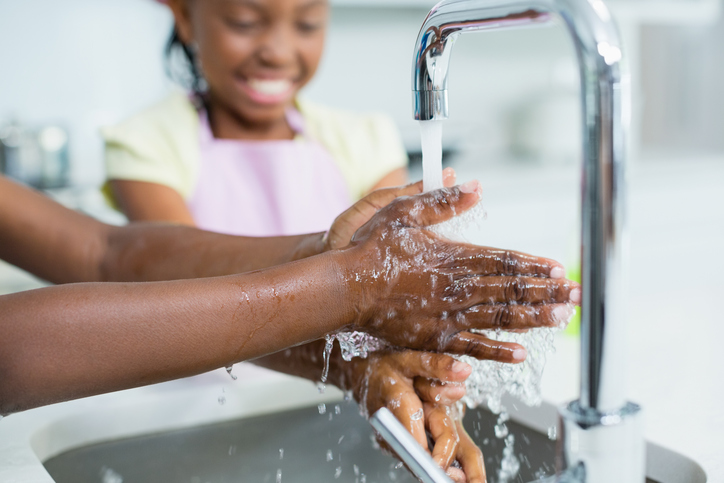 (Family Features)--While the tap water you drink may look clean, it may contain harmful contaminants like lead, pesticides and industrial pollutants. These and others may be picked up on the journey from your water treatment plant through miles of pipes to your home.

To help clear up any misconceptions about what's really in your water, the experts at PUR offer this myth-busting advice:

Myth: Living close to a fresh water source makes tap water safer to drink.

Truth: Even if you live close to a fresh water source, your water goes on a long journey through an often aging infrastructure before it reaches your tap. According to Environmental Health & Engineering, Inc., up to 10 million lead service lines are still in use in the country today, potentially allowing lead particles to enter into your water.

Myth: The Environmental Protection Agency (EPA) regulates all contaminants.

Truth: There are about 100,000 potential contaminants in drinking water. According to the EPA, its Safe Drinking Water Act only regulates 103. That means water that meets the government's safe drinking standards may not meet yours.

Myth: All water filters are created equal.

Truth: While both pitcher and faucet filters remove unwanted contaminants, a faucet filter is usually a step up from a pitcher because it has a longer life and can remove even more contaminants, including lead. As every brand is different, it's important to check the types of contaminants each filter removes and confirm it is certified by NSF and the Water Quality Association for contamination reduction. Doing so can help you get the healthiest, cleanest tasting water possible.

Myth: You can determine if tap water is safe to drink by how it looks, smells and tastes.

Truth: While your water might look, smell and taste clean, it could contain contaminants that are potentially harmful to your health, like lead, which is colorless, odorless and has no taste.

"Knowing what's in the water you drink and cook with is important, but determining the quality of your local water supply can seem daunting," says Keri Glassman, registered dietitian, nutritionist and PUR spokesperson. "Fortunately, there's a free online resource called KnowYourWater.com that allows users to type in any address to easily learn about lead and other possible contaminants in their water."

Myth: Boiling water removes lead.

Truth: Boiling water may reduce bacteria found in the water, but will not remove lead. According to the Centers for Disease Control and Prevention, the lead concentration of water can actually increase slightly when water is boiled because some of the water evaporates during the boiling process.

Myth: Drinking filtered water is expensive.

Truth: Using a faucet filtration system for one year is comparable in cost to purchasing enough bottled water to last only two months. Some solutions,like the PUR Advanced Faucet Filtration System, work on-demand to filter water right from the tap and are certified to reduce over 70 contaminants, including 99 percent of lead, 96 percent of mercury and 92 percent of certain pesticides.

Get your individual water quality report and learn more at KnowYourWater.com.

Source: PUR

Published with permission from RISMedia.
5 Ways to Springify Your Home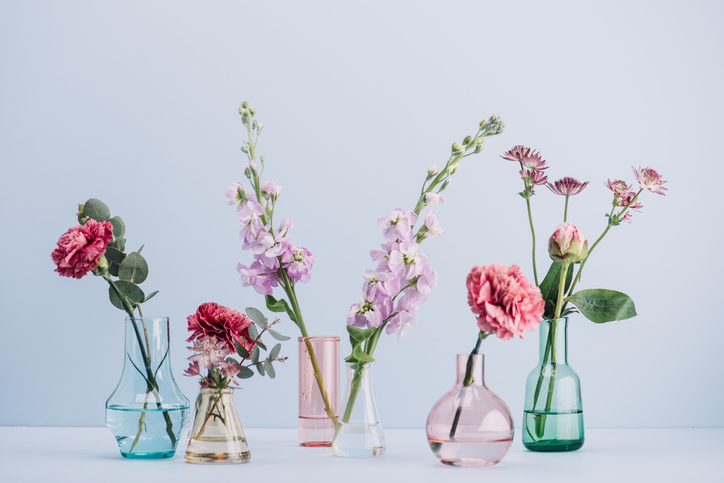 Winter got you down? Bring a little spring into your home long before the season arrives with these few simple tricks:

Set a flower budget. While it's certainly not a necessary expense, adding an arrangement of fresh flowers to your home weekly might be well worth the mood-boosting value they bring. Opt for your local supermarket instead of the florist and stick with brightly colored mums, carnations and daisy to keep the investment low. Or up the springtime vide with a bouquet of pastel colored tulips

Force bulbs. If you can't wait to see those first harbingers of spring pop up through the ground outdoors, plant some bulbs in a few pots around the house and watch them sprout and bloom long before the calendar turns to spring.

Trick your senses. There's no law that says scented seasonal candles must be used in said season! Use the powerful sense of smell to make you feel like spring, even if the weather outside says otherwise. Try a lilac, hyacinth or rose scented candle, or take it a step further and light candles that smell like the beach or warm-weather fruits like peaches or watermelon.

Lighten your surroundings. There is also no decorating rule that says you must wait until spring to replace your heavy drapery with your airy sheers. Doing so will instantly brighten your mood by letting more natural light and sunshine in.

Start your veggies from scratch. Make a small investment in a few indoor potting supplies and start your tomato and other vegetables from seed this year. Choose a sunny window and watch them sprout. By the time the weather is ready for them outdoors, they'll be strong enough to plant.By taking these few simple steps, you'll be feeling like spring in no time!

Published with permission from RISMedia.
Transform Your Bathroom into the Ultimate Paradise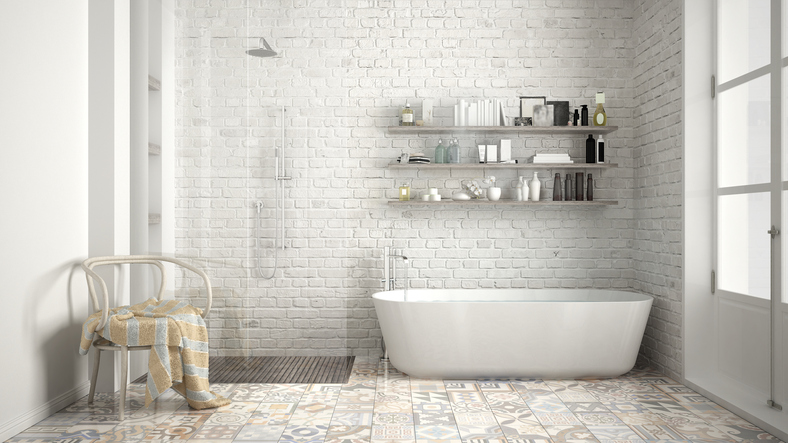 (Family Features)--Many people spend a lot of time in the bathroom. It's a functional space where you can bathe, get ready for the day and take care of business. However, the bathroom can be so much more than that: it can offer a place to destress, relax and recharge before taking on the morning or after conquering a long day.

Now you can escape to your own paradise without leaving home. These simple tips and tricks from lifestyle and parenting expert Jordan Reid of Ramshackle Glam can help you transform your bathroom into a spa-like oasis without undergoing a major renovation.

Don't be scared to play with lighting, as it helps create a room's atmosphere. Use multi-bulb lighting fixtures paired with warm LEDs. For a sunset-on-the-beach vibe, try pink bulbs in the bathroom with your regular lighting; together they can create a rosy-glow that's the perfect aesthetic for a relaxing time.

To immerse yourself in the sand and sun, use collections of gold-framed mirrors. Adding mirrors is a simple way to bounce additional light around the room, and the gold can add a warm hue, so they're both functional and aesthetically pleasing.

Bathrooms can have greenery in them, too. Plants such as philodendrons and bromeliads can add an element of airiness and life, and both can be found in super-realistic faux styles if your bathroom is not conducive to the real thing.

Don't be afraid to accessorize your bathroom with items that fit your style and personality. For your paradise getaway, a bamboo bathmat can create a beachy vibe that's also chic and modern and Turkish towels can add texture and color. Even smaller items, such as jewelry stands, towel hooks and toilet paper holders, can show off your unique aesthetic and make your escape truly your own.

Keep your bathroom sparklingly and stunningly clean - and smelling great. Don't forget to clean frequently overlooked places like the back of the toilet, inside the shower and along the edges of fixtures. Scented cleaning products, including bathroom foamer, toilet cleaning gel, multi-surface spray and disinfecting wipes, not only deliver a refreshing clean, but can also help transport you to a relaxing paradise with aromas of coconut, pineapples and warm sandalwood.

Source: Clorox

Published with permission from RISMedia.