Today's Top Real Estate News
Provided by RISMedia News
2/19/2019 7:09:02 PM
How to Snag the Best Cookware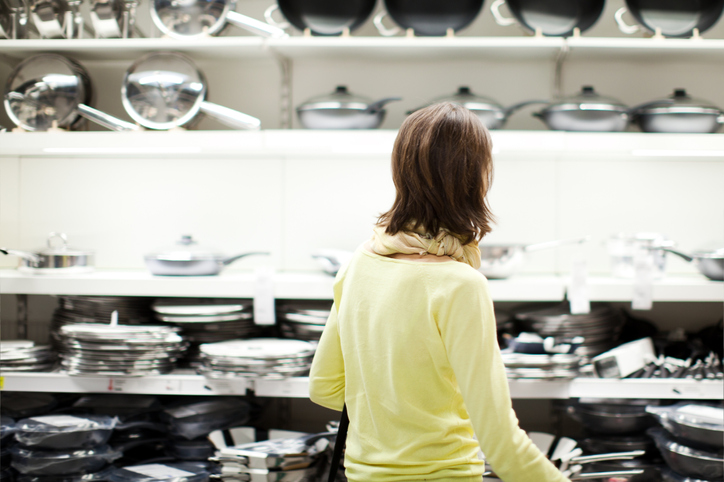 If you're looking to upgrade your pots and pans, it's important to be choosy. And while the majority of available pots and pans look similar, there are several ways you can make better choices. Below are a few tips.

Weight. A good pot or pan should have some heft, and a thick bottom. However, if it's too heavy, you may have trouble getting it to and from the stove, especially when it's hot.

Durability. You want to buy cookware that will last a long time, and look good in the process. Stainless steel is considered to be one of the best for lifespan.

Maintenance. How much work do you want to do to keep your cookware looking good? If you're not looking to spend a lot of time on maintenance, opt for stainless steel or non-stick. Copper and cast iron cookware, while durable and long-lasting, require quite a bit of elbow grease to keep them looking great.

Material matters. There's a long line of different material you can consider:

- Stainless steel with an inner layer of aluminum is a well-rounded winner that's durable, easy to clean and non-reactive. It also conducts heat well.
- Copper is the priciest, and often requires special care, but will last a lifetime if treated well.
- Anodized aluminum is a great choice; it responds well to heat and is treated to prevent chemical reactions with food.
- Cast iron also conducts heat well, but can rust if not properly seasoned.
- Non-stick pans get a bad rap because they easily scratch and can leach chemicals into your cooking, but some newer non-stick coatings are more scratch-resistant and less toxic, so do your research.

Published with permission from RISMedia.
Raising Kinder Kids, Today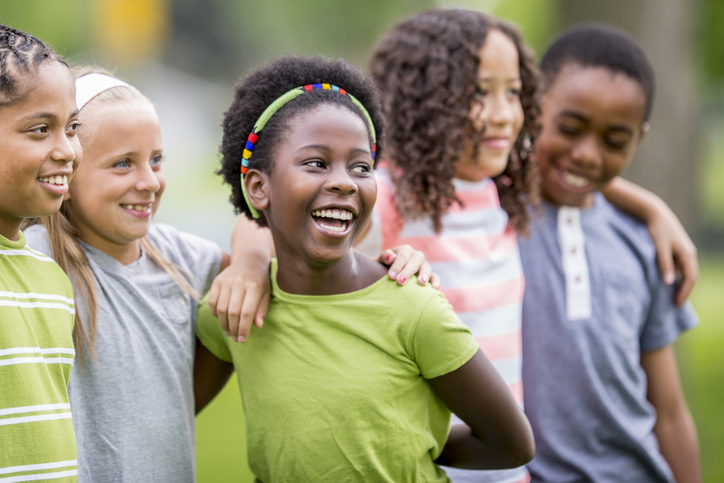 Kindness and compassion can get you far in life, and when it comes to parenting, it's important to instill these values early. In partnership with PACER's National Bullying Prevention Center, a leading nonprofit bullying prevention organization, Planet Fitness shares five tips for raising consistently kind kids:

Model Kind Behavior. Being a copycat can be a good thing. Your kids are always watching and learning from what you do, so remember to exhibit kindness regularly with everyone in your daily life, from their teachers at school to wait staff in a restaurant or your postal worker. Even when you're tired, stressed or distracted, taking a moment to remember that the behavior you model will be the behavior they mimic makes all the difference.

Watch and Learn. Whether watching a movie together or in line at the grocery store, your child will have many opportunities to observe examples of both kind and unkind behaviors. Encourage your child to consider how observed interactions impact those involved, whether positively or negatively. These interactions can serve as teachable moments for the future.

Caught Being Kind. Kids hear all the time about what they shouldn't be doing, but what about what they should be doing? Reinforce kind behavior by acknowledging specific examples and encouraging a dialogue around what they did and why it matters, such as, "I am proud that you included the new student from school today at the playground. How do you think it made them feel?"

Exercise Kindness Daily. Learning to be kind is just like learning to play a sport or an instrument. Make kindness a daily ritual by reflecting on something kind that you witnessed and discussing as a family to help your kids build muscle memory and make caring second nature.

Imagine If... Ask your children to consider the perspectives of people they don't usually talk to, such as a new student at school, a student who looks different than them or a student who has been teased. Ask, "How would you feel if…" to help your child see how actions impact others.

And don't forget, consistency is key!

Source: Planet Fitness

Published with permission from RISMedia.
More Hot In-Home Tech Trends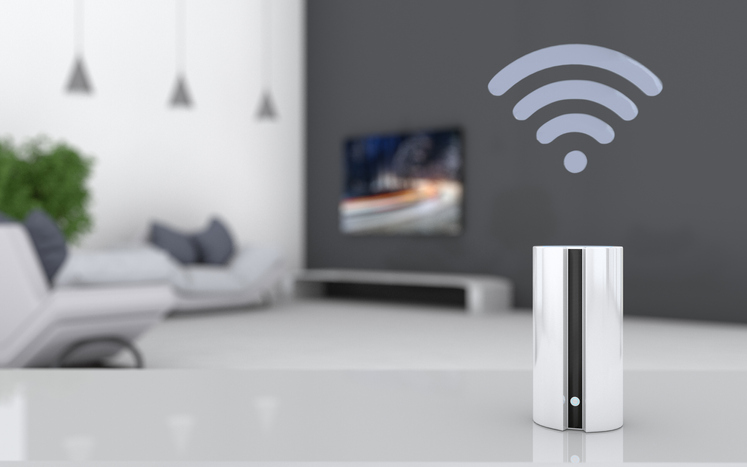 From high-tech toilets to beds that monitor your sleeping pattern, there's never a lull in new in-home technology. Below are a few more sizzling smart home scores unveiled at CES - Las Vegas' annual gathering place for all those who thrive on the business of consumer technologies.

Brad Moon at investorplace.com says he saw countless companies putting Alexa, Google Assistant, Siri and Bixby in everything from beds to toilets, observing that 2019 is shaping up to be the year that virtual assistants are literally everywhere in the home.

Katie Collins at cnet.com was drawn to Urban Canopee, which wants to retrofit cities with plants by growing them over the roofs of buildings or other spaces. This innovative company creates canopies for climbing plants that are grown over lightweight, adaptable and flexible frames, which either stand alone or can be placed together in modules to allow the plants to weave together to form a leafy ceiling.

Sensors within the frames and the plant pots allow the hydration levels of the plants and the temperature under the canopy to monitored remotely via an app. A solar kit and an intelligent, connected irrigation system operate autonomously to water the plants.

James Peckham at techradar.com discovered the first fully operating prototype for the Foldimate laundry-folder.
You manually insert items of clothing into the Foldimate by clipping them in, but that's all you'll need to do.
About five seconds later the machine spits them out at the bottom and makes a bell noise when it's complete. The company is hoping for a "late 2019" launch date, but at nearly a grand, this is only a nice to have if you really hate folding laundry!

Peckham's colleague Cat Ellis explored McAfee's new Secure Home Platform with voice command for Google Assistant, which will enable you to keep track of your whole network without fiddling with software and app interfaces.

Ellis says Secure Home Platform will come built into routers and gateways, and will let you perform security checks using spoken commands. Shailaja Shankar, McAfee's general manager for mobile and ISP business units said Home Platform Actions for the Google Assistant, "empowers consumers with an easy way to manage their home's network security using their voice."

Published with permission from RISMedia.
Flying? How to Save on Flights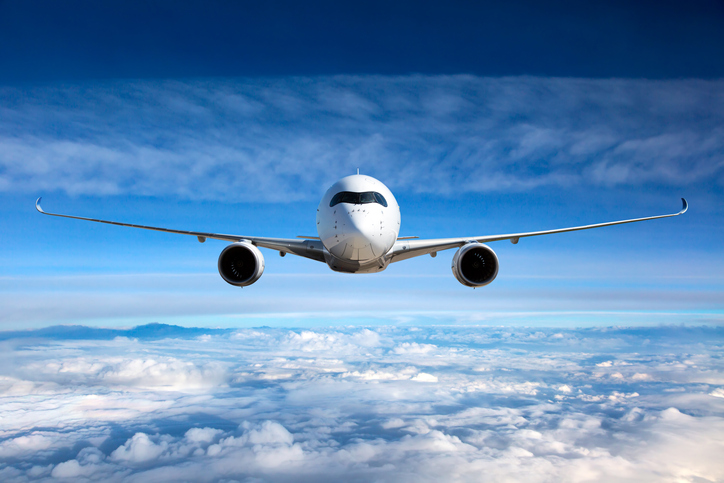 Everyone loves a good deal, and nothing feels sweeter than scoring a great deal on flights. The 2019 Travel Pricing Outlook report recently revealed that timing matters when it comes to unlocking travel savings.

Below are a few insights from the report, based off an in-depth analysis of Airlines Reporting Corporation's (ARC) global air and Expedia Group's lodging-trend data.

When to book? Now or later? According to the report, when it comes to lead time for booking flights, three weeks out is the sweet spot for savings.

Utilize the weekend. You have have heard you should book travel on Tuesdays, but that news is old. Wait until the weekend to book flights to unlock around 20 percent (or more) fare savings.

Hot hotels. Fridays are when the best hotel deals are snapped up, so wait until the end of the week to score.

End to end. Start your journey on Thursday or Friday to save money overall, and add a Saturday night to your mid-week trip to save up to 25 percent on airfares, sometimes more for popular business destinations.

Source: ARC, Expedia Group

Published with permission from RISMedia.
Building Better Brands: 4 Tips For Promoting Holidays on Social Media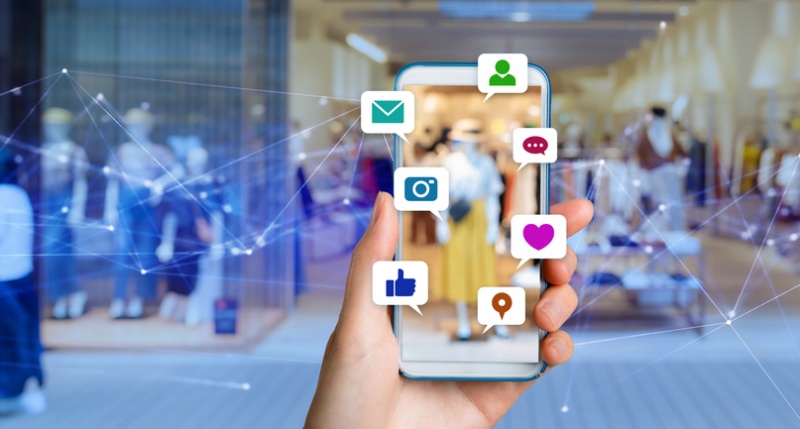 If you're building a personal or business brand, you're likely always on the look-out for ways to grow on social media. To help, marketing firm fishbat has the following ideas for tailoring social media around seasonal holidays.

Seasonal Sales. Everyone loves a sale, and the holidays are a perfect time to offer your products and services at a discounted price. This doesn't just apply to major end-of-year holidays such as Thanksgiving and Christmas – although these holidays should occupy space on your social media calendar. President's Day, St. Patrick's Day, Valentine's Day, Independence Day and others are all essential days that are worth celebrating on social media. Plan a festive hashtag that can double as a promotional code at checkout on your website and your brand is on its way to an impactful seasonal sale that your followers will love.

Holiday-Themed Contests and Giveaways. Social media contests and giveaways are surefire methods to increase engagement on a regular day. Dress them up in a celebratory holiday theme for maximum impact, and don't be afraid to get creative. Consider running fun holiday-themed flash contests on President's Day: Ask your followers a bit of trivia about the Founding Fathers on Facebook, the first person to comment with the correct answer wins! The key to successful social contests and giveaways is to figure out which strategies works best for your brand. For example, Valentine's Day is a prime day for restaurants and retail brands to promote their brands through social media giveaways.

Celebrate with Your Followers. Celebrating holidays with your followers doesn't have to come at a cost to you. Even simple forms of engagement can be meaningful and impactful for your brand. Share your favorite ways to celebrate Memorial Day, and thank the servicemen and women in your life on Veteran's Day. Show gratitude for mothers and fathers on their special days, and encourage your followers to do the same in the comments. Take the time to respond directly to each comment. Not only does this type of engagement generate valuable user content, but it also develops a sense of community among your followers and strengthens their connection to your brand.

Holidays Nobody Has Heard of Before. Celebrating unique and relatively unknown holidays are a fun way to engage your followers. National Pancake Day, National Talk Like a Pirate Day, and National Dolphin Day are just a few examples of the hundreds of interesting, obscure holidays that are sure to boost engagement on your social media feeds. Conduct research and find a few unexpected holidays each month that fit with your brand to celebrate with your followers.

More Than Just a Day. Throughout the calendar year, there are months devoted to specific causes, groups and activities. Black History Month, Women's History Month, National Write a Novel in November, and Breast Cancer Awareness Month are just a few examples of calendar-specific programming that you can add to your social media platforms. Share trivia and shine a light on important causes that your brand champions, thereby generating valuable social media engagements.

Source: fishbat

Published with permission from RISMedia.
Tips for Maximizing Small Space Living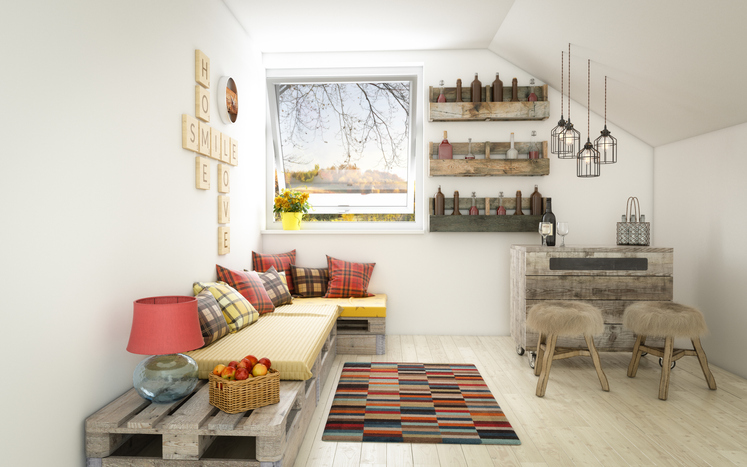 Small space living is still on the rise, as more folks choose an optimal location (a quick walk downtown) over square footage. Whether you're snug up in an urban studio apartment or have a camper on the outskirts of town, these tips can help you make more out of your small space.

Look up. Small spaces are often built with high ceilings to make them feel less cramped, and you should take advantage of this real estate. Use this wall space to install shelving for books, off-season clothes, and more.

Hang tight. Hanging storage is king in small space living, and again, can maximize on height if you have it. From hooks to hang your bike to a rack for hanging pots and pans over the stove or counter, don't miss out on opportunities to dangle.

Functional furniture. These days, you can snag storage in just about every piece of furniture if you're choosy. Think ottomans that open, couches with stash space in the arm rests, coffee tables that house books and DVDs, even beds with compartments in the headboards.

Stack your cupboards. If you have tall cupboards, this space may go underutilized. Grab a wire drying rack or similar shelving unit to turn your single cupboard into shelving space, stacking glasses above your plates, mugs above your glasses, and so on. This can also work to add storage layers to countertops.

Published with permission from RISMedia.
Breathe Deep: Improving Your Indoor Air Quality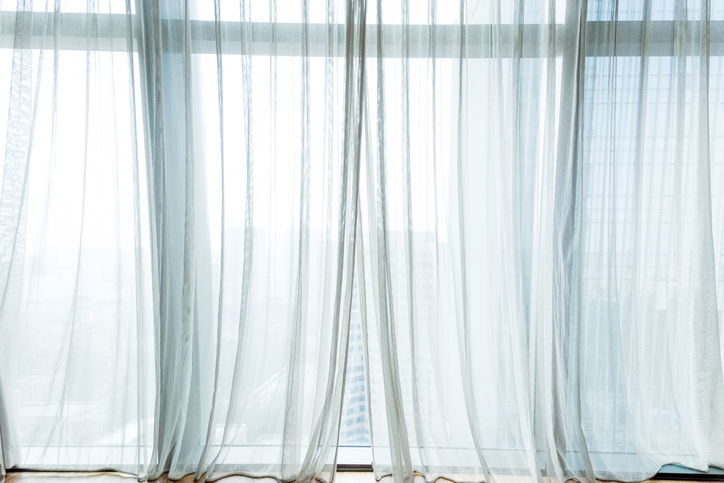 Many of us are mindful about health, from what we eat, to exercise, and planning fun events with family and friends. But when it comes to the air we breathe, we may be less tuned in.

"It may come as a surprise to many people that the lowest quality air they breathe is often in their own homes," says Joseph Giannone, owner of Joseph Giannone Plumbing, Heating & Air Conditioning. "It gets even worse during the cold months, when we keep the doors and windows shut tight, sealing in allergens and other irritants as well as excessive moisture. Plus, heating your home can lower the humidity, which can lead to problems for you, your home and your pets."

Giannone offers the following tips to help.

Clean the home weekly. Weekly cleaning will collect and minimize dust and pet dander, two of the most common indoor irritants. In addition, a vacuum cleaner with a HEPA filter will fight the accumulation of airborne matter.

Maintain proper moisture levels. Use exhaust fans in bathrooms and the kitchen to keep moisture from settling, which can lead to biological growth, including bacteria. One of the most effective treatments to combat growth is a whole-home sanitization system, which can be professionally installed by an HVAC company and consists of two stages of ultraviolet lights that kill both organic growth on the coils and airborne spores. Dry air and low humidity also play a part in many problems for people and their pets, from dry skin to serious respiratory irritation or even illness. In addition, low humidity can damage wood, leading to cracks and chipped paint. Solutions range from a single-room humidifier to whole-home systems, depending on your needs.

Schedule regular HVAC maintenance. Regular maintenance and cleaning of your HVAC system, including regularly changing the filter, is a key part of maintaining air quality standards in your home. Adding a whole-home air cleaner to your HVAC system will provide additional filtration for the smallest airborne pollutants.

"We all know the importance of taking preventative measures for our health, but we often forget that our living environment makes a large impact on us," Giannone says. "A key measure everyone should take is to make sure they do everything possible to improve their home's air quality. After all, it's where most of us spend the majority of our time."

Source: www.CallJG.com.

Published with permission from RISMedia.
Ready to Join the Gym? Make Sure It's a Healthy Decision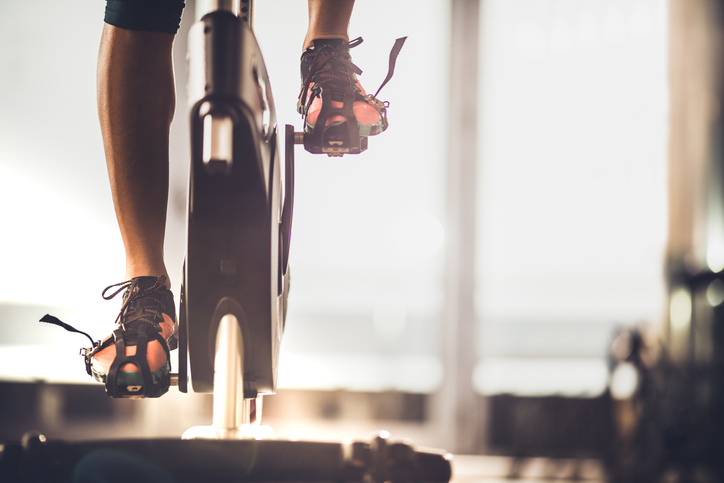 If you're ready to embark on a healthier you, then joining your local gym can be a great place to start. But before signing that contract, make sure you know what you're committing to. The Better Business Bureau (BBB) recommends following these steps before joining a gym to help ensure your membership is something you enjoy and will take advantage of for many months to come:

Talk to your doctor and determine your goals. Before starting any new exercise regimen, talk to your doctor first, then make sure the gym you want to join has the appropriate equipment. For example, you might be ready to hit the racquet ball courts, but your doctor may advise swimming instead.

Know your priorities. Figure out what's most important to you. Have your heart set on yoga? Make sure your gym offers classes. Need a personal trainer? Find out what the options are and, more importantly, the cost. Will you be working out on your way to the office? Make sure the shower and dressing room facilities are up to par. If the gym doesn't jibe with what matters most to you, you won't go for very long.

Do your research. These days, there are so many locations and options in exercise facilities, from the traditional fare to climbing gyms and spinning studios. Take your time and look around for the locations that are most convenient, with the hours that suit your schedule. Ask friends and families for recommendations and fill up on online reviews.

Take a tour and get a free trial. No review or recommendation beats a first-hand experience, so ask for a tour and a guest pass and try the gym on for size. Check out the equipment, wait-times, the classes and trainers, the locker room, the audio-visual, the crowd, etc. Pay attention to the details and make sure the gym has the right overall vibe for you.

Know the real costs. It's easy to get sucked in by introductory offers, but read the fine print and know what the costs are after the introductory period is over. Know what the monthly fees will be, as well as any annual renewal costs.

Understand the terms. Read the contract carefully before signing and make sure all verbal promises made by the salesperson are in writing. What matters is the document you sign, so don't just take a salesperson's word for it. What happens if you move or the gym goes out of business? Will your membership renew automatically at the end of the term? Can you get out of the contract altogether and under what circumstances?

Finally, walk away from pressure. If you're feeling coerced, walk away. According to the BBB, a reputable gym will have no problem giving you enough time to read the contract thoroughly, tour the facilities, do some research and make an informed decision.

Published with permission from RISMedia.
Tech Trends for the Home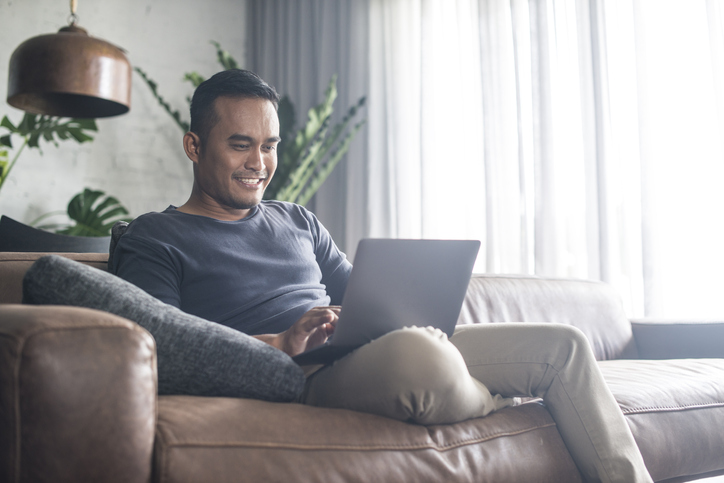 Technology is on the rise at home. Recently, the Consumer Technology Association unveiled some of the hottest trends at CES - a gathering place for all those who thrive on the business of consumer technologies. Held annually in Las Vegas, some of the top trends you'll soon find in homes are as follows.

Jeremy Kaplan at digitaltrends.com headed a team of reporters who fanned out across the CES-plex and came back very impressed by the toilets - yes, toilets. He reports that this year's CES was 'flush' with internet-connected features, voice assistants built in, and more.

Joking aside, there's the Neorest NX2 intelligent toilet from Toto, which captured a CES 2019 Innovation Award for its sensors that can automatically open and close the lid, and flush, a personal integrated cleansing system similar to a bidet, heated seat, and in-bowl deodorizer.

There were high tech toilets for your dog and cat, and the Kohler's Numi 2.0 Intelligent Toilet with Alexa on board.

Moving out of the bathroom, Gerald Lynch at techradar.com, flipped for the Cambridge Audio Alva TT vinyl turntable, the first to include aptX HD Bluetooth support, giving you hi-res wireless playback at 24-bit-48kHz. But at $1800, he liked the look of the wood-finished AT-LPW models in dark walnut and teak from Audio-Technica, too.

Colleague Olivia Tambini looked into other home trends and loved the Capstone Connected Home Smart Mirror that can access Google Assistant, check weather and traffic before you head out for the day, and stream YouTube. You can also access Google Drive and type out emails using the touchscreen.

She also liked the Eve Light Strip - a 2m-long bendable strip of LED lights with 1800 lumens you can attach under your couch, shelves, kitchen countertop, or behind your computer or television.

Jason Hiner at cnet.com touted Sleep Number that has upped the game with its smart beds adding sensors and using an app that can give you data on your sleep patterns. It can also connect to other health tech, such as your fitness tracker, and then give recommendations on how to adjust your daily patterns to improve sleep.

Published with permission from RISMedia.
5 Ways to Be a More Focused Driver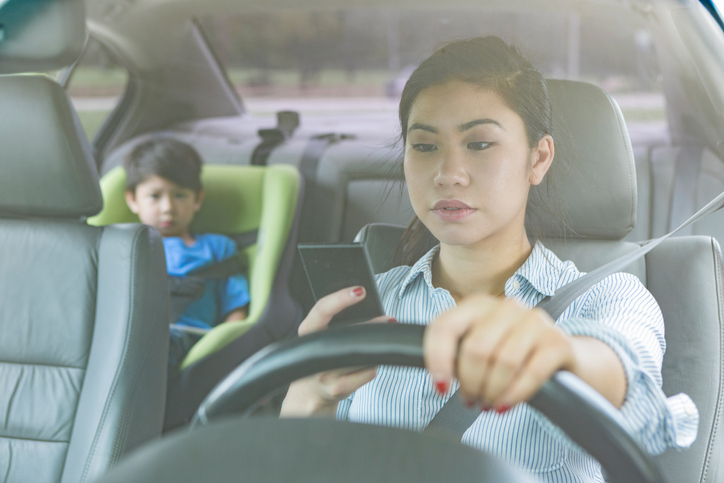 Driving a vehicle is one of the most dangerous activities we do on the day-to-day. And yet, some of us do it with minimal focus. From fiddling with the radio to checking directions or chatting with the kids, we're often only half-focused on the road in front of us, which is extremely dangerous to us, our family, and other drivers. Below are a few ways to mitigate the distractions.

Find your focus. Driving can be a great time to get into a zen-like state, keeping hyper aware of your surroundings. Do you focus best in silence? With classical music? A radio show or podcast? Play with a few different modes of travel to find which one puts you in the driving zone best.

Leave the radio alone. Fiddling with the radio can be a major distraction. Create a playlist before you set out, choose a podcast to last the duration for your journey, and try to train yourself not to touch the radio unless you're stopped at a red light.

Install an app. There are plenty of apps you can use to put your phone on driving mode. Some send a message to anyone who texts you to let them know you're driving, and it won't alert you until you've come to a stop. This can help you resist the urge to check messages when you hear them come in.

Teach the kids to stay calm. If you're the parent of small children, you know tussling or talking can be a major driving distraction. Teach kids from a young age the importance of focused driving, and reward them for staying calm and quiet in the car. You can also make car time a special time for them to watch a favorite video or play a game so that they are engaged with their treat during the journey.

Put your phone away. Never drive with your phone within reach, as this makes it all too tempting to check a message or change a song. Keep it in your purse or bag, or if it's connected to your radio, stash it in your dashboard compartment while you're behind the wheel.

Published with permission from RISMedia.