Today's Top Real Estate News
Provided by RISMedia News
1/19/2018 4:06:34 PM
How-To Avoid Winter Pipe Damage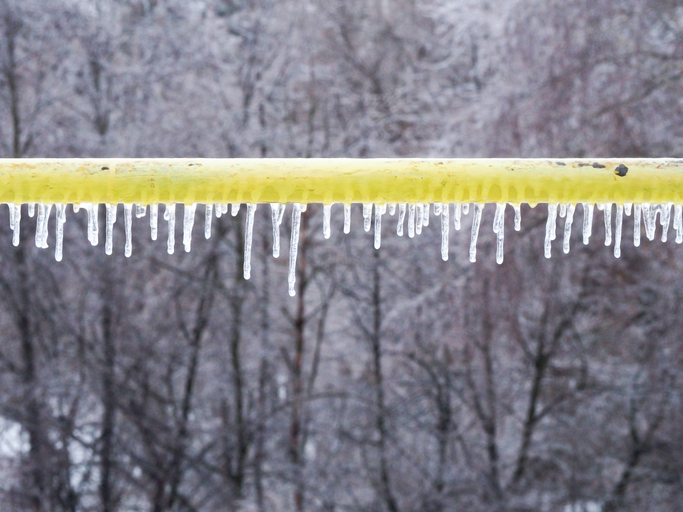 With frosty weather still whipping through many areas of the country, homeowners all over are dealing with frozen pipes. If your pipes freeze, not only are you in a bind with your water, but the damage to your home could be expensive to repair. Nicholson Plumbing, Heating & Air Conditioning offers the following tips to prevent pipes from freezing:

Check insulation – Homeowners should check the insulation in and around the house and identify any potential trouble areas. Filling in or adding insulation to attics, crawl spaces, basements and any other areas containing pipes may be necessary. Make sure to also seal any gaps that may be found in the home's foundation or siding.

Leave cabinets open – Kitchen and bathroom sink cabinets are best left open during the coldest parts of winter. This allows the warm air circulating in the home to enter and help warm the plumbing.

Use pipe insulation products – Installing specific pipe insulation products is a great precautionary measure. Pipe sleeves, heat tape and heat cable are all available for home use and can add an extra layer of protection.

Maintain 55 degrees or higher – Even when leaving the residence for extended periods of time, maintaining a temperature throughout the home of 55 degrees or higher will help add an extra level of security to the plumbing. Any increase to the utility bill will still be less than the cost of typical repairs for burst water pipes or the damage it can cause to the rest of the home.

Leave faucets at a trickle – Consider leaving faucets open at a trickle during the coldest temperatures. The small amount of water flow will help prevent water from freezing in place.

Source: Nicholson Plumbing, Heating & Air Conditioning

Published with permission from RISMedia.
How to Make the Most of a Night In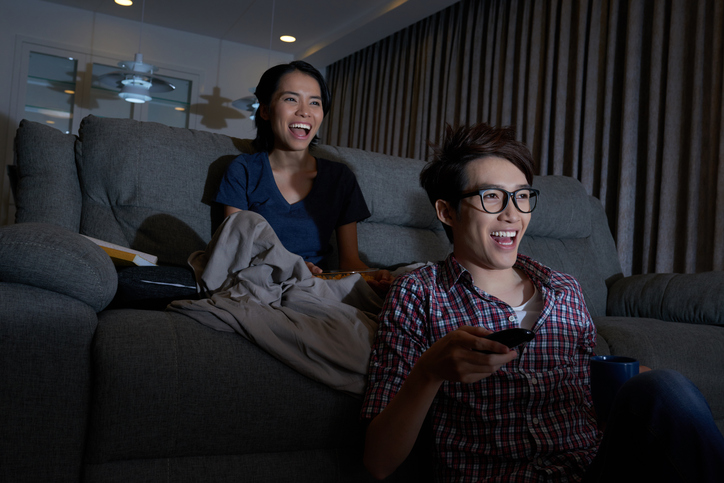 Whether it's inhospitable weather, little ones to look after or a tight budget, a big night out on the town just might not be in the cards this weekend. And that's nothing to be bummed out about. Here are some great ways to enjoy a memorable evening without ever leaving the driveway.

Double feature. Remember when movie theaters used to offer double features? What's now a thing of the past at the multiplex, can become your own special cinematic experience right at home. Do a back-to-back filming of your favorite sequel, a twofer from your favorite actor or director, or shake things up with two completely different genres, like horror followed by comedy. Keep the popcorn and beverage of choice flowing, and settle in for some cinephile fun.

5-star dining. You don't need a trendy restaurant to enjoy fine dining - you can recreate the experience right in your own home. If you like to cook, pull out those special recipes you've been waiting to try and shop in advance. If your chef skills aren't up to par, order in - even the best restaurants will prepare meals to-go these days and you can often have them delivered via Grubhub or UberEats. Set the mood by dressing the dining room with nice linens and your best china, add candles, your favorite music and dress up a little, too. Then linger between courses as you would when dining out, making sure to enjoy dessert and an after-dinner drink or espresso.

Happy hour. If blowing off steam at the local watering hole is your idea of fun, capture the experience at home. Stock up on your favorite craft beer, wings, pizza or bar food of choice, and crank up the tunes. If you have a pool table, dart board or karaoke machine, tonight's the night to put them to use. If not, try Pictionary, charades, or any number of lively trivia games. Invite the neighbors over to step up the pub-like camaraderie.

Craft night. Recreate the popularity of that local painting or pottery joint right in your own home. Go online and pick a painting or craft project that looks fun but not too difficult, stock up on the supplies you'll need, lay some drop clothes, open the wine, and have at it! This is a great activity for a couple, a few friends, or the family (minus the wine, of course!).

With a little creativity and planning, a fun night can happen right within the comfort and coziness of your own home.

Published with permission from RISMedia.
4 Humane Tips to Keep Deer Off Your Garden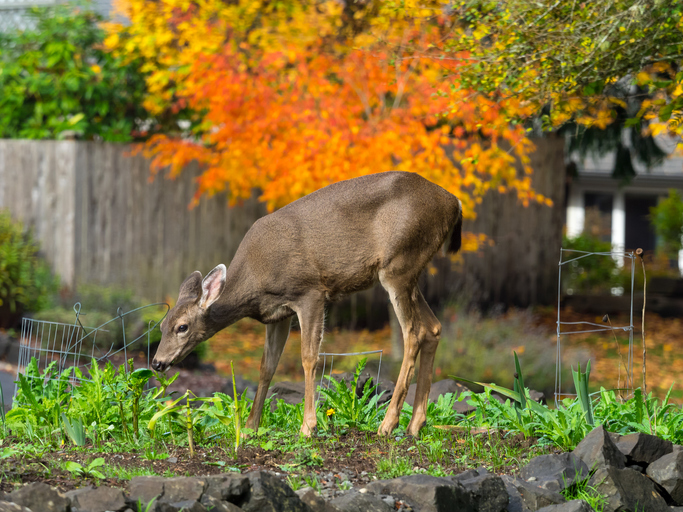 Are you discouraged by deer coming into your garden to chow down? With urbanization and building pushing more and more deer from their natural habitats, it's no shocker they end up in your yard. Check out these humane tips for keeping them at bay.

A fence. Obviously a full fence is the easiest way to keep deer out. Something high like picket or chain link should do the trick.

Pick the right plants. Did you know certain plants will deter deer? Planting beds of strong smelling plants like marigolds or lavender around the perimeter of your yard and garden can ward off deer, as they don't like to walk through strong smelling flora for fear of becoming more noticable to predators.

Sprinkle soap. Similar to the strong-smelling plant method, grating or cubing up fragrant soap can ward off deer. Once a month, grate some scented organic soap around your garden's perimeter, and even atop new budding plants. If you get a heavy downpour, sprinkle again.

Make a stinky spray. Continuing the trend of foul smelling deterrents, consider cracking an egg into a gallon-sized spray bottle, adding one egg, one cup of milk, a few pumps of dish soap, and filling the rest with water. Once a week, spray the concoction around the base of your plants to deter deer, but pay mind the mixture will be stinky for you, too.

Published with permission from RISMedia.
Thinking About Becoming a Mentor?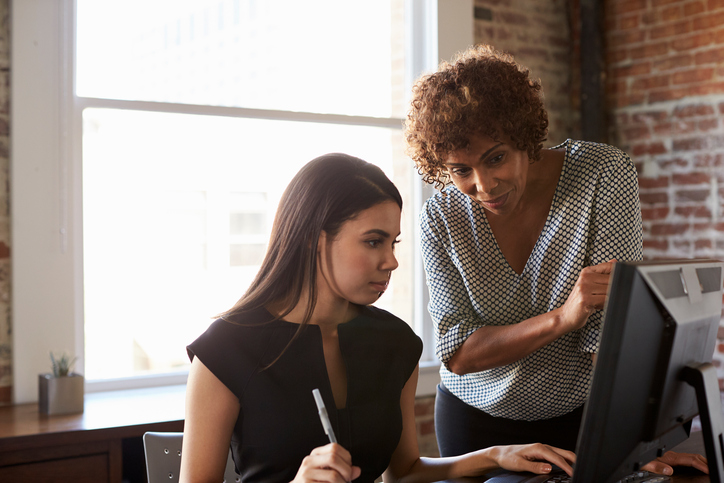 Mentoring a rising talent - be it a child still in school or a junior-level employee in your company - is a great way to pay it forward. According to research from Robert Half Management Resources, 38 percent of CFOs who have served as a mentor said the greatest benefit is the opportunity to improve their own leadership skills, followed by 29 percent who cited the internal satisfaction of helping others. The survey also found the majority of financial executives (62 percent) have been mentors.

Thinking about becoming a mentor yourself? Robert Half Management Resources offers tips for those interested in becoming a mentor.

Determine your value. Specify the type of advice and assistance you can provide.

Research your options. If you're hoping to mentor a colleague, look into programs available through your company. There may be processes in place to match you with a potential mentee.

Go outside the office. Many groups actively seek mentors for their members, including university and high school alumni groups, community and philanthropic organizations, and professional and business associations.

Look for a rising star. Start by determining the type of person you want to mentor, such as a student entering your field or a manager looking to become an executive. Update your network on your goal.

Source: Robert Half Management Resources

Published with permission from RISMedia.
Job Hunting? Remember, Salary Is Negotiable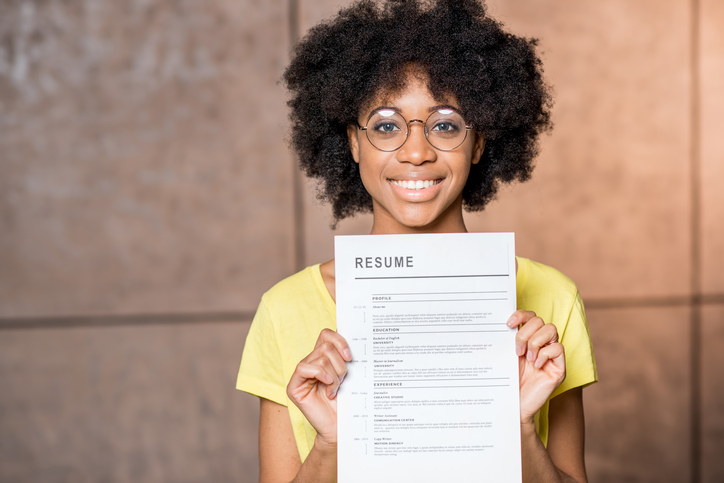 If you've been mired in the arduous process of finding a job, chances are you'll be quick to say "yes" to the first offer you get without questioning the salary.

In fact, according to a recent CareerBuilder survey, the majority of workers, (56 percent) do not negotiate for better pay when they are offered a job, mostly because they don't feel comfortable asking for more money - many are also afraid that doing so might affect their chances of being hired.

However, while most job candidates avoid negotiating, the majority of employers are actually expecting a counteroffer. Fifty-three percent of employers say they are willing to negotiate salaries on initial job offers for entry-level workers, and 52 percent say when they first extend a job offer to an employee, they typically offer a lower salary than they're willing to pay so there is room to negotiate. But how much money is being left on the table? More than a quarter of employers who offer a lower salary (26 percent) say their initial offer is at least $5,000 less than what they're willing to offer.

Of course, the willingness to negotiate salary varies depending on demographics and industry. Here are some other interesting statistics the survey revealed:

- Forty-five percent of workers 35 or older typically negotiate the first offer, which is higher than workers ages 18-34 (42 percent).
- Nearly half of men (47 percent) say they negotiate first offers, compared to 42 percent of women who say they do.
- Information technology workers (59 percent) are the most likely to negotiate salary, followed by sales (55 percent), financial services (53 percent) and healthcare workers (48 percent).
- More than 3 in 5 employers (63 percent) say they feel they have to pay workers more because the market is getting more competitive for talent, but more than half of workers (51 percent) have not asked for a raise.
- More than seven in ten workers (71 percent) have accepted a job when they knew their skill set and experience were worth more than what they were getting paid.

Rosemary Haefner, chief human resources officer at CareerBuilder, recommends keeping the following in mind when negotiating the terms and conditions of your employment:

- Be prepared with the right questions. It's critical to ask questions, such as: Is this base only? When would you like an answer? Will there be a sign-on bonus? How will I be evaluated, and will there be an increase based on that evaluation?

- Treat negotiation like a job interview. Remind the employer of the experience and education you have and why you are worth more, but understand the employer's restraints. There may be a salary cap that no amount of negotiation can loosen.

- Consider more than the salary. Negotiating a job offer and negotiating a salary are not synonymous; consider the other factors you can negotiate that are of value to you and will impact your overall happiness with the job, such as responsibilities, the job location, travel, flexibility, opportunities for career development and advancement, and perks.

Source: CareerBuilder

Published with permission from RISMedia.
Navigating the Cooking Oil Aisle: Fast Facts for Cooking With Corn Oil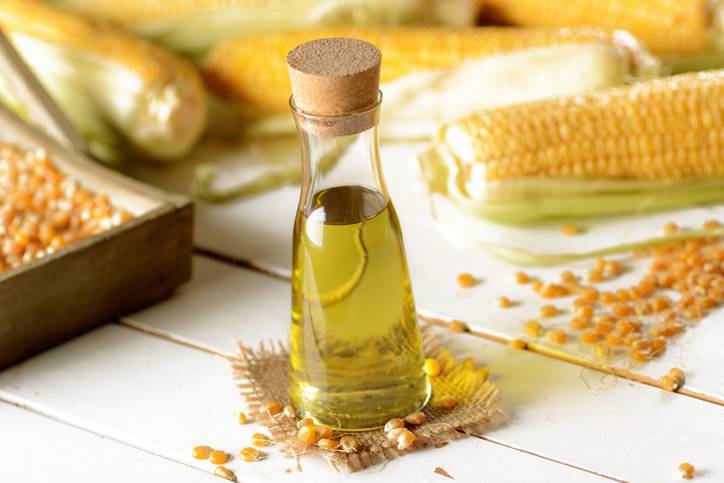 (Family Features)—When cooking for your family, selecting the best ingredients for a heart-healthy meal can be challenging, and there is one ingredient that is often the core of any recipe: cooking oil. However, navigating the cooking oil aisle can be confusing; this guide breaks down everything the home chef needs to know about cooking with oil.

Heart-Health Focused. Maintaining healthy cholesterol levels is important to your heart health, and when it comes to impact on cholesterol, not all cooking oils are created equal. Next time you find yourself reaching for extra virgin olive oil at the grocery store, consider swapping it out for corn oil, which a study shows can help lower cholesterol two times more than extra virgin olive oil. Corn oil also has nearly five times the amount of polyunsaturated fats compared to olive oil. These heart-healthy polyunsaturated fats help reduce cholesterol levels in your blood.

A Gut Decision. When it comes to lowering your cholesterol and staying heart healthy, go with your gut. Corn oil contains cholesterol-blocking plant sterols—plant-based micronutrients that help block the absorption of cholesterol in your gut and work to prevent bad cholesterol (LDL) from entering the bloodstream. Corn oil contains nearly four times more cholesterol-blocking plant sterols than olive oil, three times as many as vegetable oil and nearly 1.5 times more than canola oil.

Sourcing the Best Ingredients. Today, more and more families are paying close attention to where their food comes from and prefer locally sourced ingredients. Opting for local food can give you more confidence in the ingredients you use in your family's meals.

Multipurpose Functionality. Whether you fancy yourself a top-notch baker, grill master or are just starting out, each ingredient selected plays an important role in obtaining the meal's desired taste. Extra virgin olive oil has a strong flavor that can change the taste of the foods you cook. Corn oil is an all-purpose cooking oil with a neutral taste that lets the true flavors of your dish come through, making it the perfect ingredient for heart-healthy dishes like pan-fried salmon. Or you can use it as a dressing over a bed of spinach.

Corn oil can also handle the heat in the kitchen because of its high smoke point (450 Fahrenheit), making it a great, all-purpose cooking oil for everything from grilling and sauteing to stir frying and baking. This is key for crafting quality meals at home because once a smoke point is exceeded, the food flavor and nutritional value are negatively affected.

Source: Mazola Corn Oil

Published with permission from RISMedia.
How to Protect Yourself from Digital Eye Strain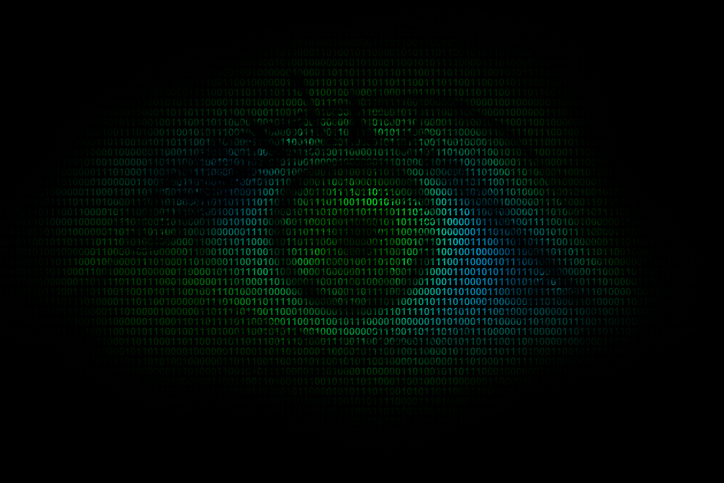 If you're like most Americans, you spend much of your time in front of some sort of screen. Technology has seeped into almost every aspect of our daily lives, and Americans can't seem to keep their eyes off an ever-growing array of devices with activities becoming increasingly digitized. Among key findings from the 2017 VisionWatch survey, Americans are especially tied to the following:

Computers: An average 75.6 percent of respondents regularly use a computer to research, 54.2 percent to shop online, 48.7 percent to find a recipe, 36.2 percent to check social media and 26.7 percent to play games.

Smartphones: An average 58.2 percent of respondents regularly use a smartphone to get directions, 56.6 percent to serve as an alarm clock, 53.7 percent to check the weather, 38.1 percent to check social media and 25.8 percent to play games.

Television: An average 32.2 percent of respondents use television to get the news, 16 percent to keep track of professional sports and 14 percent to check the weather.

In addition to eyewear and contact lens solutions, some other "eye-gonomic" tips to relieve digital eye strain include:

Taking frequent breaks from looking at screens, giving the eyes an opportunity to blink more, since they typically blink less while staring at screens.

- Reducing overhead lighting to eliminate screen glare.
- Positioning yourself at an arm's distance away from a screen.
- Increasing text size on devices to better define content on screens.

Source: The Vision Council

Published with permission from RISMedia.
Adopting a Savings Mindset Even When You're Saddled With Debt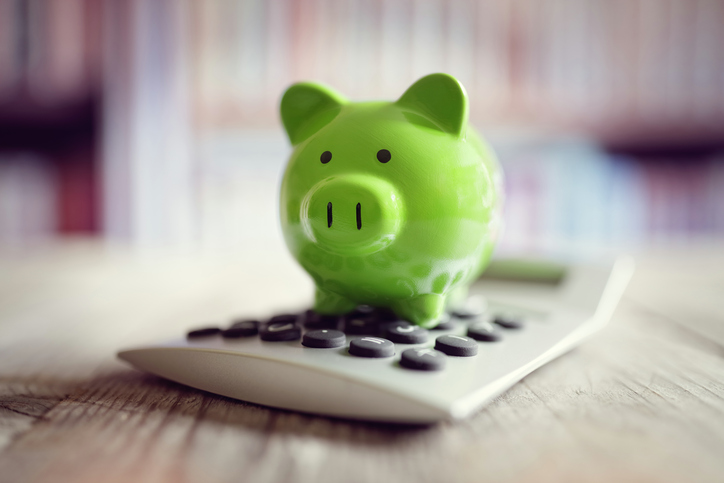 From student loans to low-paying jobs, saving for future goals, like owning a home, can seem like a pipe dream for today's younger generation. Financial expert and author Eric Tyson says there are powerful steps younger people can take right now to make the most of their money and save for a brighter future. He says it's all about adopting a "savings mindset."

According to Tyson, author of Personal Finance in Your 20s & 30s For Dummies®, a savings mindset involves getting the most from your spending while also spending less money in general. It also means living within your means, sticking to a budget and saving as much as you can. Two essential things to remember? Every little bit you save matters, and it's never too late to start.

Here are few of Tyson's tips and tricks for saving money that will help build your nest egg for buying a home before you know it.

Consider living with roommates or family. While you're young and still free of dependents, take advantage of the opportunity to share a rental or live with relatives as opposed to living solo. If living with family, be sure to set expectations, raise concerns and establish costs and rental agreements up front.

Choose a low-cost rental. If you're living beyond your means, now is the time to dial it back and find a place that fits within your budget. The less you're spending each month, the more you can save toward buying your own place.

Negotiate your rental increases. Some landlords increase their tenants' rent no matter how good the tenant and regardless of the state of the economy. If your local economy is weak and the rental market is soft or your living quarters are deteriorating, negotiate with your landlord. You have more leverage and power than you probably realize. Landlords don't want to lose good tenants who pay rent on time, and filling vacancies takes time and money. Craft a polite note or pay a personal visit to make your case.

Cut your utility bills. Even as a renter, try to keep utility costs low as landlords factor your energy consumption into future rental hike decisions. Adjust your thermostat and wear layers in the winter, and keep your place warmer during summer months. And if you pay for garbage service, recycle as much as possible.

Contribute to a retirement plan. Tucking away money in employer-based retirement plans, such as 401(k) or 403(b) accounts, or self-employed retirement plans is a great way to exclude money from your taxable income.

Use a health savings account. You can reduce your taxable income and sock away money for future healthcare expenses by taking advantage of a health savings account (HSA). HSAs can offer better tax savings versus retirement accounts because, in addition to providing upfront tax breaks on contributions and tax-free accumulation of investment earnings, you can also withdraw money from HSAs tax-free so long as the money is used for healthcare costs. No other retirement accounts offer this triple tax-free benefit.

Learn to cook. Cooking at home as opposed to eating out can save you hundreds of dollars each month, not to mention, keep you healthier as well. Be sure to cook enough so that you can brown bag your lunch with leftovers, too.

Eric Tyson, MBA, is the author of five national best-selling financial books, including Investing For Dummies, Personal Finance For Dummies and Home Buying Kit For Dummies. He has appeared on NBC's Today show, ABC, CNBC, FOX News, PBS and CNN, and has been interviewed on hundreds of radio shows and print publications. "Personal Finance in Your 20s & 30s For Dummies" ® (Wiley, 2017, ISBN: 978-1-119-43141-1, $19.99) is available at bookstores nationwide, from major online booksellers, and direct from the publisher by calling 800-225-5945.

Published with permission from RISMedia.
5 Tips for Getting Affordable Dental Care Without Coverage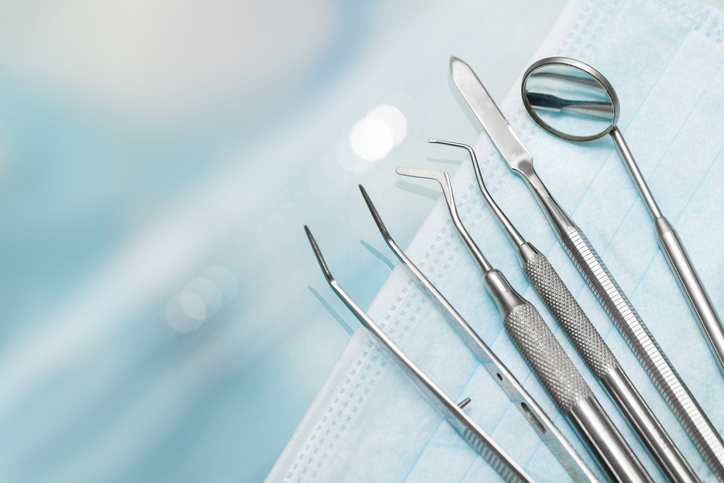 If you're one of the millions of Americans without dental care coverage, then you know the struggle of keeping your mouth healthy at an affordable price.

"It was recently estimated by the National Association of Dental Plans (NADP) that 23 percent of the U.S. population does not have dental insurance," says Kevin Henry, author of the new book, Battling and Beating the Demons of Dental Assisting (Indie Books International, 2017). "Because of that, many people put off trips to visit the dentist, and that is a decision that can prove harmful in the long run."

Here are five tips from Henry for people who don't have dental insurance:

1. Ask about dental plans. Dental practices are beginning to understand how many of their patients walk through the doors without insurance. With that in mind, many practices are coming up with their own discount dental plan (often called "memberships") they can offer to patients. There may be a discount for a number of bundled services or two cleanings and checkups put together for a lower price than if they were bought separately. Every dental practice has the ability to come up with its own dental plan or membership so ask the practice what their plan offers and any deadlines for completion of services.

2. Get on a payment plan. Without available financing, a recent study showed that 39 percent of patients said they would not have had dentistry done at all. Another study showed that 52 percent of patients were not aware that financing was a payment option. Big stores such as Best Buy offer their own financing to customers so they can afford a big-screen television. Dental practices are more than happy to offer you options for your treatment. Just ask what those are and see if they fit your plans and budget.

3. Look around for local dental or dental hygiene schools. Dental students and future dental hygienists need patients to learn their craft. Dental schools advertise their services to the community as a low-cost option for patients. As an example, the University of Oklahoma Dental School states on its website, "In the student program, patients are treated by dental students under the direct supervision of faculty. Patients in the student clinics receive low-cost quality care in an educational environment."

4. Contact your state or local dental association. Every state has a dental association and every state's dental association's offerings should be online. Do a little searching and see what low-cost treatment options are available on your state's site.

5. Ask for the "cash price" option. If you have the cash available to pay for a procedure, tell the dental office when you make an appointment and ask them if they offer discounts if you're paying with cash and paying it all up front. Many practices do discount their fees if they don't have to deal with insurance.

"The American Dental Association recently said that emergency room dental visits cost $1.9 billion yearly, 40 percent of which is public money, according to their analysis of data from the Agency for Healthcare Research and Quality," says Henry. "That's a lot of money for people who had dental pain that perhaps could have been alleviated by seeing a dentist days or weeks earlier."

Source: Kevin Henry, Indie Books International

Published with permission from RISMedia.
DIY Car Care Everyone Can Do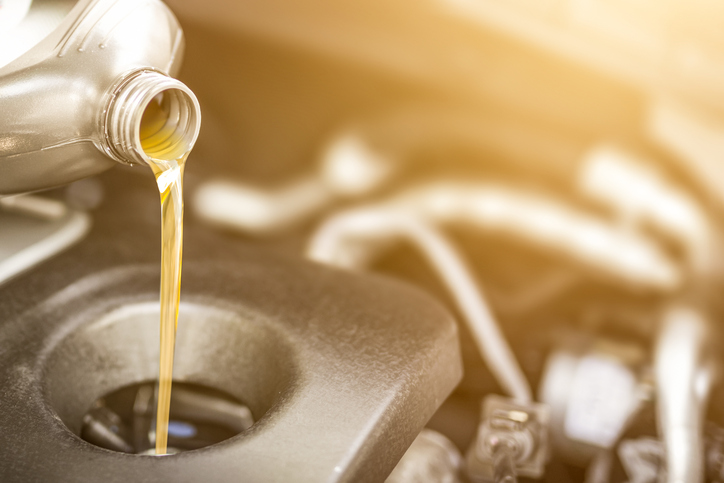 (Family Features)—While taking your car to an auto service professional is a great way to ensure its performance, the Car Care Council reminds vehicle owners there are a few simple vehicle checks that they can easily learn and do themselves to save a little money and help keep their vehicles running efficiently all summer long.

With basic knowledge of common maintenance practices and a little time, motorists can inspect the following components in their own driveway:

— Check the tires, including tire pressure and tread. Uneven wear indicates a need for wheel alignment. Tires should also be checked for bulges and bald spots.

— Check all fluids, including engine oil, power steering and brake and transmission, as well as windshield washer fluid and antifreeze/coolant.

— Check the hoses and belts as they can become cracked, brittle, frayed, loose or show signs of excessive wear. These are critical to the proper functioning of the electrical system, air conditioning, power steering and the cooling system.

— Check the wipers and lighting so that you can see and be seen. Check that all interior and exterior lighting is working properly and inspect and replace worn wiper blades. Keep the reservoir filled with windshield washer fluid.

— To keep the cooling system working effectively, the coolant and distilled water mixture for a vehicle's radiator should be 50:50. Never open a hot radiator cap when checking the coolant level in the reservoir. As a rule of thumb, the coolant should be changed annually on most vehicles.

— Check the gas cap to ensure it is not damaged, loose or missing to prevent gas from spilling or evaporating.

— Don't neglect the exterior. When washing the outside, make sure to include the tires and wheels and the underside and fenders to eliminate any road salt or grime. The body of the vehicle should be washed using a product sold specifically for cars. Wax your vehicle every six months.

Source: Car Care Council

Published with permission from RISMedia.