Today's Top Real Estate News
Provided by RISMedia News
4/26/2018 7:38:40 AM
Engage at Every Age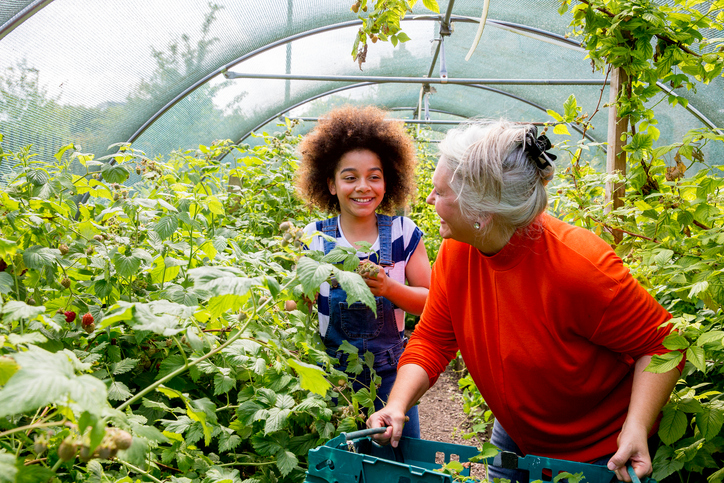 (Family Features)--You're never too old (or young) to take part in activities that enrich your physical, mental and emotional well-being. No matter your age, there's no better time than now to start.

To help do just that, consider these tips from the Administration for Community Living:

Be Well
If you don't usually exercise, choose a low-impact activity that you can do a little at a time. Walk for 10 minutes in the morning, sign up for a tai chi class or learn gentle stretches, for example. Remember, it's wise to consult a health care provider before beginning an exercise routine.

Exercising is less of a chore when you do it with people you enjoy. Gather a group of friends or join a class. Some senior and community centers even offer free or low-cost options.

Good nutrition is vital. Keep an honest record of what you eat. If you have a condition like diabetes, consult your doctor before changing your diet. Nutritionists can be excellent resources, whether you have special dietary needs or not.

Eating healthy foods and staying active may reduce physical health risks, and you can also exercise your mind by reading, playing games, taking a class or simply being social.

Reinvent Yourself
Second or even third careers can be personally and financially rewarding. Determine whether you have the skills needed for something new. If not, seek out classes or training, and remember to ask whether financial assistance is available.

Express yourself through the arts. Learn to paint or draw, dust off those dancing shoes, take an acting class or finally write that novel. As a bonus, studies show the arts can improve brain health.

Keep expanding your knowledge by learning a new language or taking a computer class. Or, if you're more of an adventurous type, maybe you've always wanted to travel and discover other cultures.

Give Back
Consider using your experience to serve others. Volunteers meet a range of community needs, from mentoring at-risk youth and providing job training to helping families recover from disasters. Find opportunities by visiting local organizations or charities.

Pick service activities that match your skills and interests. If you're handy, assisting with a nonprofit housing organization may be most rewarding. If you enjoy working with kids, contact a local school to talk about ways you can help.

If you want to help others more informally, consider helpful tasks like driving neighbors to appointments, babysitting for working parents or tutoring kids in your neighborhood. If you're a member of a spiritual community or club, ask if there are outreach programs that need assistance.

Increasing your well-being—physically, mentally and emotionally—can be made simpler by finding activities that fit your personality and interests.

Source: Administration for Community Living

Published with permission from RISMedia.
Smart Party Ideas to Make the Most of Spring and Summer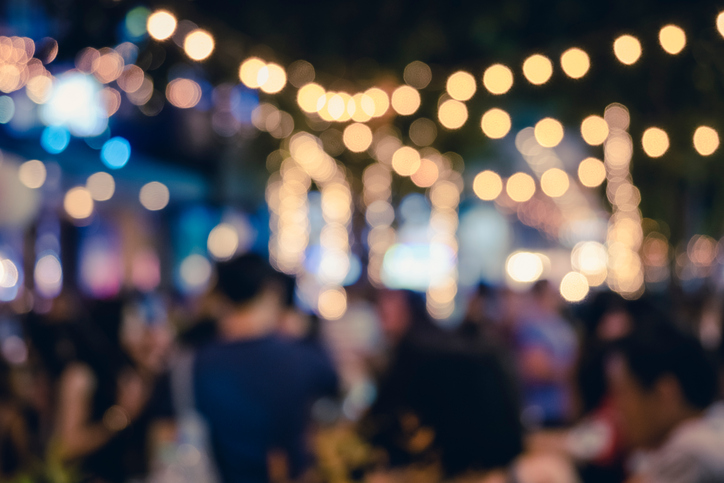 Gardens are beginning to bloom, as are myriad parks and botanical gardens around the country. Enjoy the color of spring and summer with parties your friends and family will remember.

Afternoon garden party. Make this a casual lunch date for a few close friends, a chance to relax before the kids get home from school. Deck an outdoor table with flowers from your garden and colorful, perhaps disposable, tableware. Provide a simple main dish—a quiche baked from frozen or homemade, or sandwiches and a green salad, with seasonal fresh berries and whipped topping for dessert. Add iced tea or coffee and lively conversation to help welcome spring with panache.

Family picnic. With theme parks, kid sports and obligations beckoning, the old-fashioned picnic seems to be fading from memory. Bring it back on a Sunday afternoon at a local park. Spread a blanket under a tree and anchor it with a picnic basket filled with traditional favorites: fried chicken or family-favorite sandwiches, hard boiled eggs, cut carrots and celery, fruit, cookies and lemonade. Bring the Frisbees and hula hoops and/or other play gear and some books and/or board games to inspire a welcome bit of quiet time.

Ice cream float party. Provide the root beer and vanilla ice cream and let the your kids and a few friends put together their root beer floats. Add some badminton, horseshoes, or a lawn bowling set, and enjoy an afternoon of fun. If you have a swimming pool, make ice cream floats the highlight of a summer pool party.

Wedding prep party. If you're the mom of the bride or the maid of honor, bring the wedding party ladies together in your blooming backyard for an afternoon of wedding preparation. Make table décor and/or place cards, put wedding favors together, or create a tribute to the bride and groom with photos from childhood to the present. Most of all, create memories for yourselves on a sunny spring afternoon. Iced tea and cookies may be all that's needed for this fun, chatter-filled gathering.

Published with permission from RISMedia.
Brain Food: Smart Eating to Help You Study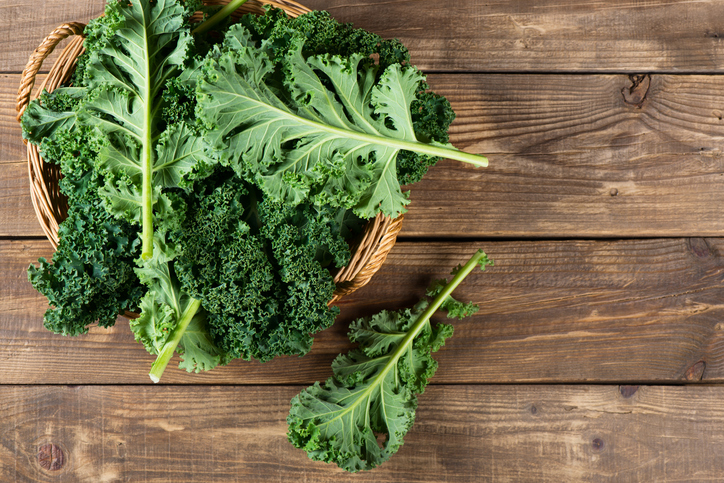 Whether you're in college for the first time, enrolled in a continuing education program, or just learning a second language on your own, when your head is in the books, it's important to consider what you're putting on your plate.

Sodexo national dietitian Beth Winthrop has offered her tips for smart eating for better studying.

"Keeping your brain healthy with proper sleep, hydration and exercise, along with eating certain foods that may help with cognition, will set the stage for maximum memory, calm and focus during a busy time," says Winthrop.

A Harvard Medical School report lists particular foods that may improve brain health and mental function. These same foods protect the heart and blood vessels. These include:

- Green, leafy vegetables that are high in vitamin K, lutein, folate and beta carotene.

- Fatty fish or other sources of omega-3 fatty acids like avocado, walnuts and flaxseed.

- Tea or coffee in small to moderate amounts. According to the Journal of Nutrition, the caffeine in them may help solidify new memories.

- Dark chocolate and berries contain flavonoids, which have been shown to help improve memory.

- According to a study published in Neurology, the Mediterranean diet, high in fruits, vegetables, fish, olive oil and whole grains along with moderate amounts of dairy and red wine, has been shown to help with depression and better thinking skills.

What does Winthrop advise? "Eat a breakfast including lean protein and high fiber carbohydrates that allows a steady release of blood glucose." Students should also stay away from alcohol and excessive amounts of caffeine while studying. According to the Mayo Clinic, caffeine is safe up to 400 mg per day, which translates to four cups of coffee. She suggests indulging in moderate amounts of tea and coffee rather than high caffeine energy drinks, which are a bad idea, particularly as a mixer with alcohol.

Source: Sodexo Universities

Published with permission from RISMedia.
Road Trip Ready: How to Pack Travel Essentials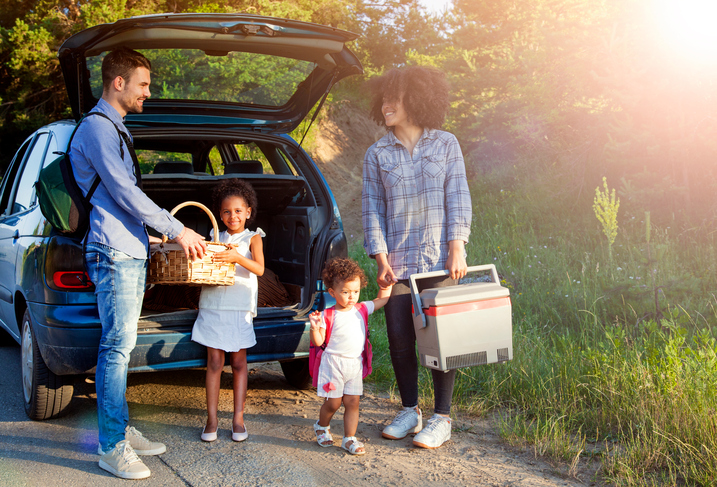 (Family Features)--Whether you're planning a cross-country vacation or just a weekend getaway, packing for a road trip doesn't have to be a daunting task. Creating a packing list of essentials can be the first step toward avoiding unnecessary stress and making your trip one to remember.

Of course, that list should start with the items you should never leave home without (your driver's license and proof of insurance), but it should also include pertinent information about your destination, like the trip's itinerary and reservation confirmations. Don't forget a map or printed directions in case your GPS dies or your phone loses service.

While even the most experienced travelers have reached their destinations only to find they left a necessity or two behind, this handy packing guide can set you on the road to success and help you avoid buying a new set of sunglasses or portable charger en route to your destination.

Safety
Roadside Emergency Kit. In addition to having your owner's manual and the equipment necessary to change a flat tire, including a lug wrench and portable jack, keeping some additional safety supplies in your vehicle can come in handy in case of a breakdown. Consider including items like jumper cables, a tire pressure gauge, road flares, a poncho, gloves, a flashlight, a small tool set, a small fire extinguisher, paper towels or rags and duct tape.

First Aid Kit. Just as your car may need to be patched up while on the road, someone in the traveling party may need a little TLC between stops. Bandages, aspirin or ibuprofen, antiseptic spray, cotton balls or gauze, tweezers, hand sanitizer, antibiotic spray and bug spray are some common items to include in your first aid kit.

Entertainment
Reading Material. A road trip is the perfect time to dive into a good book.

Technology. While cellphones often fall into the "essential" category, devices such as a laptop or tablet can make the miles pass by a little easier. No matter what device(s) you bring, don't forget headphones and chargers.

Comfort
Toiletries. Regardless of where your travels take you, personal hygiene will rank near the top of the list for each passenger in the vehicle. Ensure you've got your bases covered with soap, shampoo, conditioner, a comb or brush, a toothbrush and toothpaste, deodorant, shaving supplies, lotion, sunscreen and any additional hair accessories you may need.

Snacks. It's often cheaper to pack your own snacks and avoid stopping at a gas station or drive-thru, plus you can pack some healthier choices. Consider options such as trail mix, granola bars, crackers and dried fruits and vegetables. If you have room for a cooler, consider fresh fruits and veggies, as well as some bottled beverages.

Accessories. Long periods of time spent in the car can get uncomfortable, so consider bringing along a neck pillow and blanket to make the ride more enjoyable. And don't forget to grab an umbrella in case the elements decide not to cooperate.

Source: Harper Collins

Published with permission from RISMedia.
Adding an Outdoor Family Room Can Increase Your Home's Value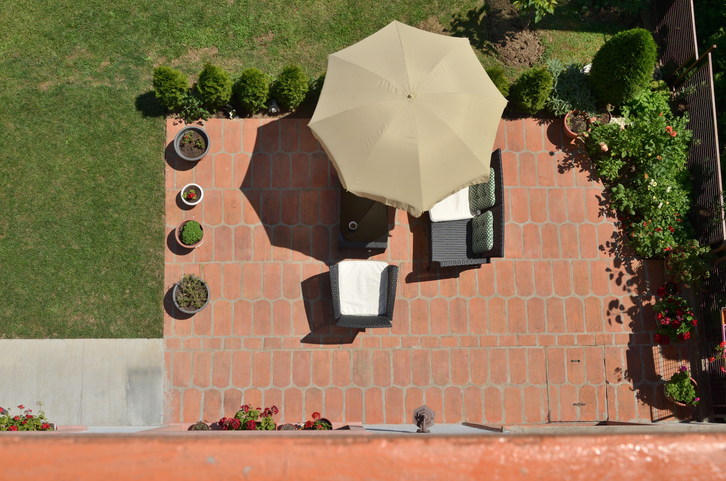 Whether you're looking to sell your home, or are just interested in making improvements that offer ROI, an outdoor living space is a great investment. The Outdoor Power Equipment Institute (OPEI) shares the top four ways family yards and other living landscapes add value to a property and extend the usefulness of the home.

Curb appeal. As you know, curb appeal is an important factor in determining overall property value. After all, the first impression on a home is made before buyers even walk through the door! According to the National Association of REALTORS® (NAR) 2016 Remodeling Impact: Outdoor Features study, 99 percent of REALTORS® have suggested that sellers improve their curb appeal before putting their home on the market, and 98 percent think curb appeal is important to potential buyers. That's good advice. Studies show that improving overall curb appeal, which includes a beautiful lawn and landscape, can boost property values by as much as 17 percent (source: Texas Tech University).

Win with trees. Mature trees are often an indicator of an established neighborhood, which can be a positive for buyers looking for an older, classic home. But the value of trees goes beyond perception and preference and right into your pocketbook. According to the International Society of Arboriculture, each front yard tree adds 1 percent to a homeowner's sale price, while large specimen trees can add as much as 10 percent to property values.

Green. Potential buyers often ask about the energy efficiency of a home, and it turns out that living landscapes impact the monthly electric bill.

According to the Urban Forest Coalition, 100 million mature trees around U.S. residences save approximately $2 billion annually in reduced energy costs. In fact, strategically placed trees can save up to 56 percent on annual air conditioning bills. In the wintertime, evergreens that block winter winds can save 3 percent on heating (source: U.S. Department of Agriculture, Forest Service). Cumulatively, eight average-sized front lawns can provide the cooling equivalent to air-conditioning for 18 homes (source: Alliance for Water Efficiency).

Living space. Yards can be outdoor family rooms and are increasingly important to families who want a safe, inviting place for their kids and pets to play almost year-round. Merging indoor and outdoor living to increase living space is trending, making outdoor living space important for homebuyers. But just how much can you expect to recover from ensuring a useful outdoor living area? According to NAR survey, any cost to enhance outdoor living is well worth it.

Seeding the family yard will recover 417 percent of the project cost, while updating landscape with sod will result in a 143 percent recovery. If you want to take on more of a project, adding a new patio will recover 102 percent of your investment and a new wooden deck will result in a 106 percent recovery rate.

One final note: a systematic research review concluded that knowing and experiencing nature makes people generally happier and healthier. Since nature starts in our own backyards, it's fair to assume that the family yard contributes to overall well-being. This is priceless, whether you are looking for a new place to call home or are just settling in to your new property.

Source: OPEI, www.savelivinglandscapes.com

Published with permission from RISMedia.
Car Care: DIY Items Everyone Can Do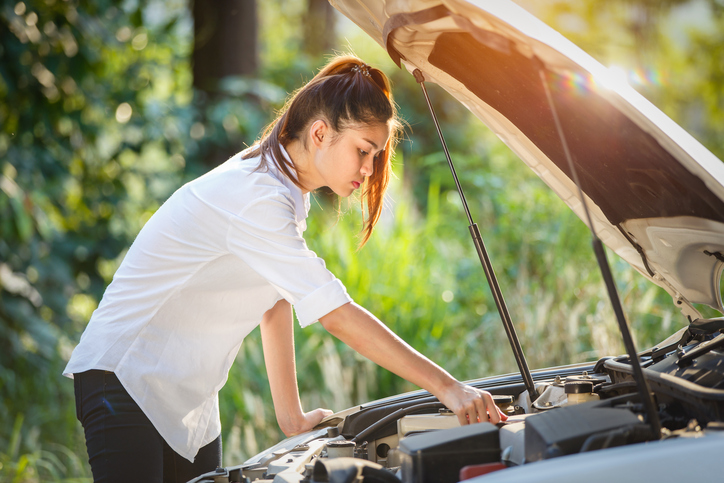 (Family Features)--While taking your car to an auto service professional is a great way to ensure peak performance, the Car Care Council reminds vehicle owners there are few simple vehicle checks they can do themselves to save a little money and help keep their vehicles running efficiently all summer long.

With basic knowledge of common maintenance practices and a little time, motorists can inspect the following components in their own driveway:

- Check the tires, including tire pressure and tread. Uneven wear indicates a need for wheel alignment. Tires should also be checked for bulges and bald spots.

- Check all fluids, including engine oil, power steering, and brake and transmission, as well as windshield washer fluid and antifreeze/coolant.

- Check the hoses and belts as they can become cracked, brittle, frayed, loose or show signs of excessive wear. These are critical to the proper functioning of the electrical system, air conditioning, power steering and the cooling system.

- Check the wipers and lighting so that you can see and be seen. Check that all interior and exterior lighting is working properly and inspect and replace worn wiper blades. Keep the reservoir filled with windshield washer fluid.

- To keep the cooling system working effectively, the coolant and distilled water mixture for a vehicle's radiator should be 50/50. Never open a hot radiator cap when checking the coolant level in the reservoir. As a rule of thumb, the coolant should be changed annually on most vehicles.

- Check the gas cap to ensure it is not damaged, loose or missing to prevent gas from spilling or evaporating.

- Don't neglect the exterior. When washing the outside, make sure to include the tires, wheels, underside and fenders to eliminate any road salt or grime. The body of the vehicle should be washed using a product sold specifically for cars. Wax your vehicle every six months.

Source: Car Care Council

Published with permission from RISMedia.
How to Up Mobility in Your Home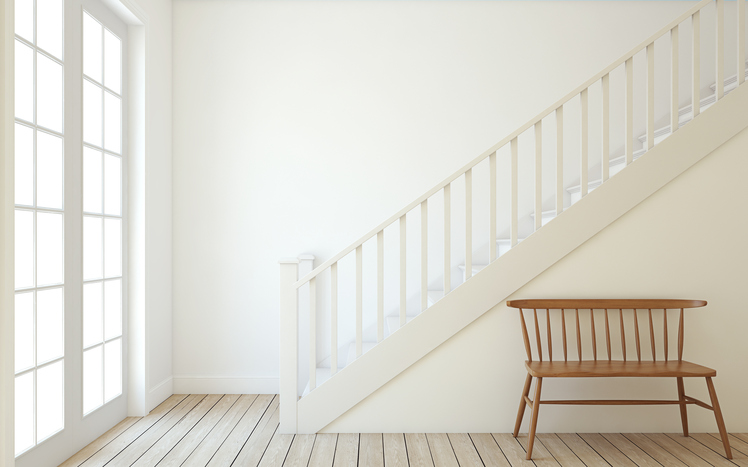 For many of us, moving around our own home is second nature; at this point, you may be able to do it with your eyes closed. But if you have small kids, disabled family members or elderly family members with decreased mobility or vision, you may want to give your home's layout a second thought. Below are a slew of home mobility suggestions, courtesy of YourHome1Source.com.

- Replace a kitchen or bathroom sink faucet with a hands-free style faucet that has a proximity sensor and turns the water on and off without touching it.

- Install a grab-bar in your bathtub or shower to prevent falling and assure safe footing.

- To prevent scalding, add a pressure balance temperature control faucet.

- In the kitchen, add under-counter lights to the bottom of cabinets for safe food preparation, especially when cutting vegetables.

- Replace knob cabinet hardware in the kitchen with D-shaped handles for comfort, especially for those who have arthritis.

- Make closets more accessible with adjustable shelving and lighting so items can be easily identified and reached.

- To make it easy to move around in the most used rooms, declutter and purge furniture and items that are not being used on a regular basis.

- To prevent tripping, use U-shaped staples to secure appliance cords to base shoe moldings; use cord managers and covers to eliminate a tangle of cables and wires.

- Secure small "scatter" rugs with a rug grip or rug tape and never position them at the top or bottom of a staircase. Area rugs look nice but they may be an obstacles for a toddler's scooter or senior's walker.

- Add a second hand rail on staircases to make going up or down stairs safer.

- Choose bruise-proof furniture with round edges instead of pointed angles that can harm a baby or bruise an adult's hip.

- For someone with mobility issues, raise the height of their favorite chair with a large cushion so it is not as difficult to use.

- Secure a not-so-sturdy shelving unit to the wall with an anti-tip strap or furniture bracket so no one is harmed if it's bumped or a child tries to climb up the shelving.

- Prevent a tripping accident by providing bright, glare-free lighting along outdoor walkways to provide stumble-free paths.

- Light up front, back and side door entrances with a motion sensing security light and trim away shrubbery surrounding the house. Anyone can stumble on a debris-filled path so keep the area clean and clutter-free.

- Anyone can stub their toe when nail heads protrude from decking boards. Remove nails and refasten boards with wood screws to secure decking properly.

Source: YourHome1Source.com

Published with permission from RISMedia.
How to Prepare for Life's Inevitabilities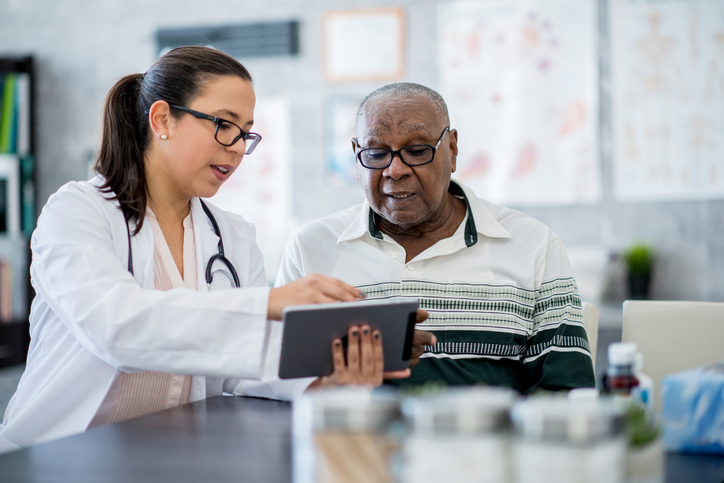 (Family Features)—Spring offers the promise of warmer temperatures, but with spring cleaning, tax season and other responsibilities, it is also a season for planning.

One inevitable life experience that requires organization, consideration and planning, but often gets overlooked, is the end of life, both for one's self and loved ones. It is important to have conversations with loved ones, sooner rather than later, to learn about family history, reaffirm how much they mean to you and gain an understanding of how family members want to be memorialized.

To help families have important conversations about the things that matter and how a person's life story can be meaningfully remembered and honored, the Funeral and Memorial Information Council (FAMIC) created the
"Have the Talk of a Lifetime" initiative, which offers families the resources to facilitate these conversations that can be cherished for years to come.

While you are in a paperwork groove during tax season, take time to fill out FAMIC's checklist, which can be a resource for things to consider when pre-planning a funeral and for helping facilitate conversations with loved ones. It offers questions such as:

- Where would you like your service to be held?

- Will there be a ceremony? If so, religious or non-religious?

- How would you like to be remembered?

- Do you have a specific charity you would like to honor?

By answering these questions, and more, families can create a log of loved ones' preferences for how they want to be memorialized. Completing the checklist can take place at any time, not just when a family member is nearing the end of life. Answering these questions can also prompt larger conversations about defining experiences and relationships in a loved one's life.

Take notes and record your responses as you go through the checklist. Save the checklist in a safe place for when it is needed and to share with future generations. To take your conversations one step further, meet with a local, trusted funeral professional and share those thoughts and ideas with someone who can help you put a plan in place, easing the burden on your loved ones.

Regardless of when it becomes necessary to refer to the preferences and memories recorded in the checklist, you can be grateful you took the time to have meaningful conversations with those most important to you.

Source: talkofalifetime.org.

Published with permission from RISMedia.
4 Ways to Upgrade Your Home's Lighting Scheme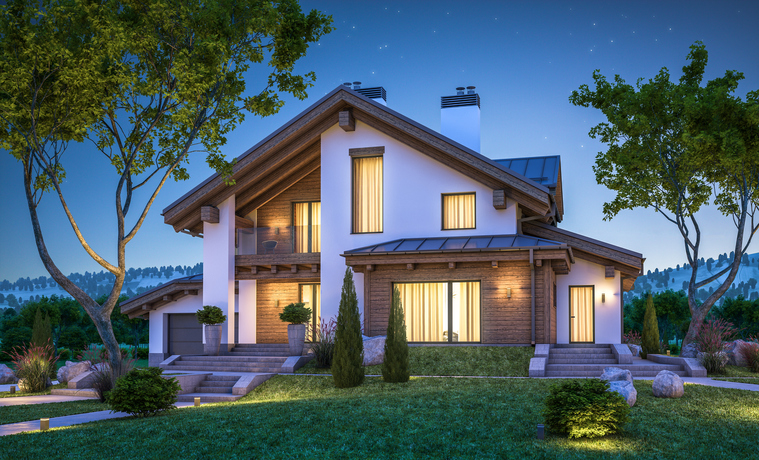 If your home often feels dim, or you find yourself groping the hallway for that hard-to-find light switch, you may want to consider how you can improve your lighting design. Below are several suggestions from YourHome1Source.com.

Plug it in. Add a plug-in nightlight to bedrooms, bathrooms and hallways to provide safe footing in the dark with no surprises. For a permanent installation, add an electrical receptacle with an LED (Light Emitting Diode) that is controlled by a photo sensor. It turns on in the dark and off in daylight automatically.

Raise outlets. Make it easy to plug in electrical outlets by installing them 24 inches from the floor so you can reach them without bending down.

Rock it. Replace a standard light switch with a "rocker" style switch. Other types operate with a touchpad that responds to your finger: slide it up and the light goes on; slide it down and the light dims.

Motion controlled. At stairs leading to an attic or basement, install a motion sensor onto the switch to light the way hands-free.

Source: YourHome1Source.com

Published with permission from RISMedia.
How to Improve Your Time Management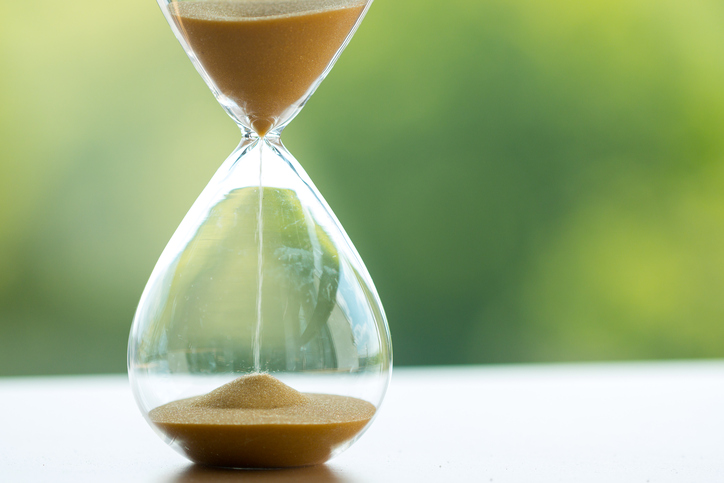 Looking to get more done in your day? From work to family and social commitments, it can be hard to fit in everything. Here's where time management can help. Consider the following tips to tick more off your daily to-do list.

Time block. Time blocking is one of the No. 1 metrics of successful time management, and it can make larger tasks feel less overwhelming. Each night before bed, look at your next day's to-dos, and chunk off sections of time for each project, from cleaning the house to tackling paperwork. Unsure how much time? Aim for 1 - 3 hours to avoid mental exhaustion.

Schedule the hard stuff first. To slay procrastination, schedule the things you'd prefer not to do first. Getting the difficult or least-liked items done first will help you feel more productive.

Reward yourself. Sprinkle in 15 - 30 minute reward breaks throughout the day, like taking a walk with the dog, reading a chapter of a book or calling a friend.

Be kind. Regardless of how diligently you planned to follow your daily schedule, sometimes things happen. A headache, family emergency or a task that proves more difficult than you expected. Even a terrible night's sleep can throw off your flow. If this happens, be kind to yourself and pat yourself on the back for what you have accomplished.

Published with permission from RISMedia.