Today's Top Real Estate News
Provided by RISMedia News
10/25/2016 11:56:07 PM
Customer Service Crucial to Keeping Clients Happy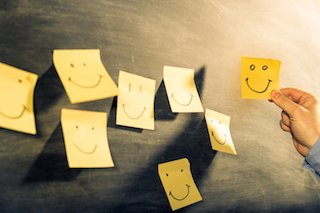 Nothing spooks your customers faster than poor customer service, according to the inaugural J.D. Power 2016 Home Security Satisfaction Report. While the recent study shows that 31 percent of customers have considered switching providers, those who indicate they will change providers in the next 12 months are doing so predominantly because of poor customer service.

"It's such a basic principle—provide good customer service—but it requires a commitment throughout an organization," says Greg Truex, senior director at J.D. Power. "Spending time and money on designing, building and selling a product is great, but if the execution of the customer experience is lacking, it can all be for naught."

The customer service experience is significant because 40 percent of all customers contact their provider at some point with a question, problem or request. Satisfaction is significantly higher among customers who say the response was helpful (869 on a 1,000-point scale) than among those who didn't find the response helpful (655). Satisfaction also is higher among customers who don't contact their provider (867) than among those who do (850).

Following are additional findings of the report:

- Satisfaction is 62 points higher among customers who do not consider switching providers than among those who do consider switching (880 vs. 818, respectively).

- The three leading reasons customers select a system are brand reputation (54%), price (46%) and positive reviews/online rating (45%).

- Nearly 9 in 10 (87%) customers indicate they're able to control their system outside of their home, while only 59% indicate they control it from their mobile device.

- Following are loyalty findings related to delighted customers:

- More than 9 in 10 (92%) delighted home security customers (overall satisfaction scores above 900) say they "definitely will" recommend the brand to others, compared with the report average of 72%.

- Nearly 9 in 10 (85%) delighted customers say they "definitely will" remain a customer of the brand, compared with the report average of 68%.

- Delighted customers make an average of 6.6 recommendations to family and friends, compared with the report average of 4.9.

Source: www.jdpower.com

Published with permission from RISMedia.
Raising Caring Kids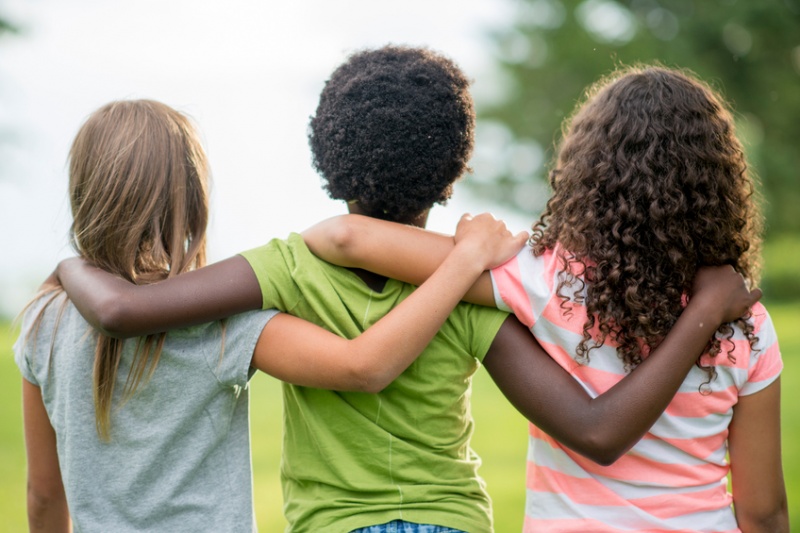 Most parents start by encouraging children to share—and that's a good start, agrees Harvard psychologist Richard Weissbourd. Weissbourd's recent study, however, found that 80 percent of children believe their parents care more about their grades than whether they care about others.

If we want children to grow up caring and respectful, says Weissbourd, we need to raise them that way. He and his staff provide five strategies for raising kinder, more ethical children:

1. Make Kindness a Priority – Children need to balance their needs with the needs of others. Parents should encourage them to honor their commitments, try to work out disagreements, and address others respectively even when they are angry or tired.

2. Provide Opportunities to Practice – Pitching in around the house, helping a friend with homework, or sharing a favorite toy with a sibling are good ways to make caring second nature. You don't need to reward them for doing routine chores, but do express pride and thanks when you see them doing something kind.

3. Expand Their Circle of Concern – Most children care about their own circle of family and friends. Encourage them to develop concern for people in the wider world. Encourage them to care for those who are needy or vulnerable. Use a TV or newspaper story to talk about the hardships faced by others.

4. Be a Role Model – Children learn by watching the actions of adults. Model caring by doing some community service. Involve your kids in donating gently used toys and clothing. Talk about an ethical dilemma, such as what would they do if they saw a classmate bullied or crying.

5. Help Them Learn to Manage Anger – The ability to care for others can be overwhelmed by anger, shame or envy. Children should learn that feelings are okay, but they must cope with them in productive ways. When your child is upset, ask him or her to stop, take a deep breath, exhale, and count to five. If you practice when they are calm, they will eventually learn how to better control their emotions.

Published with permission from RISMedia.
Simple Steps to Maintain Natural Stone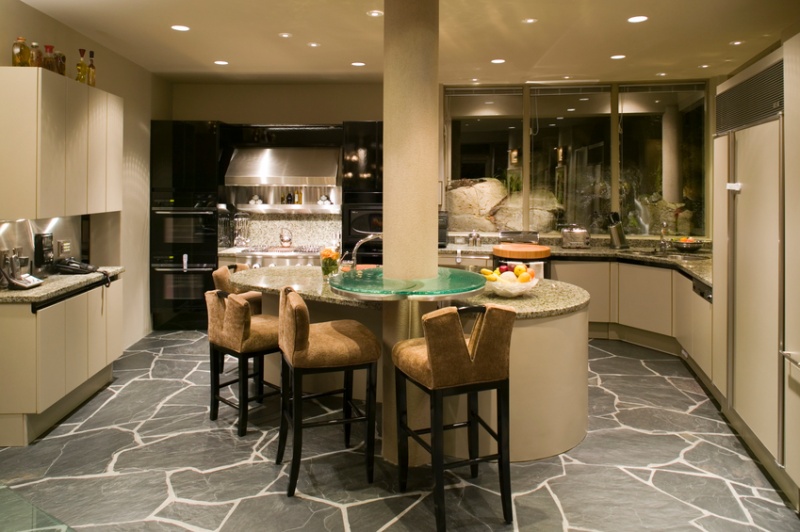 (Family Features)--Natural stone adds elegance and style to any home. With a nearly endless array of colors, textures and designs, it's easy to create a one-of-a-kind look for your kitchen or bath. However, without proper care, that carefully selected natural stone may quickly start to show wear and tear.

Not only does natural stone lend a beautifully sophisticated aesthetic, it's generally regarded as a practical choice because it's more durable than many other materials. Its resistance to scratches also makes it a more sanitary choice.

However, granite, marble, travertine and other natural-stone and quartz surfaces do require proper care and attention to maintain that luxurious finish. Keep your natural stone in top condition with these tips from the experts at Granite Gold.

Clean often. Even if your surface appears clean, the safest bet is to clean it after every meal preparation. The most miniscule particle could have a detrimental effect on your natural stone. Avoid common cleaners and abrasives. They can break down the protective seal and you could be faced with costly repair or replacement. Also, give special attention to the scrubbing pad you use; many are too abrasive for expensive stone counters and leave unsightly scratches. Leave the sponges and pads you use for pots and pans in the sink and instead rely on scrubbing pads designed specifically for natural stone or look for "non-scratch" on the packaging.

Seal frequently. You cannot over-seal natural stone surfaces. Frequently sealing granite countertops and all other natural stone surfaces maintains maximum surface protection, penetrating stone surfaces to provide superior, long-lasting resistance to staining, etching and soil buildup. The protective seal is a critical component of natural stone because it prevents harmful substances such as acidic coffee, juice or wine from staining and etching the surface.

If you're not sure whether it's time to reseal, it's easy to test. Pour water (about 3 inches in diameter) on the surface and let it sit for 30 minutes. Be sure to do this in several locations, since the integrity of the seal could vary from one area to another. If the water beads, then the stone remains sealed. However, if the stone is penetrated – signified by a dark mark or ring created by the water – it is time to reseal. Be sure to check closely for etching and stains, as you'll want to fix these issues before the sealant is applied.

Polish regularly. Polishing stone provides two great benefits. First, polishing after cleaning will bring out the stone's natural beauty. Second, it will reinforce the protective seal and provide ongoing protection against water spots and fingerprints.

Source: GraniteGold.com

Published with permission from RISMedia.
Superheroes Reign This Halloween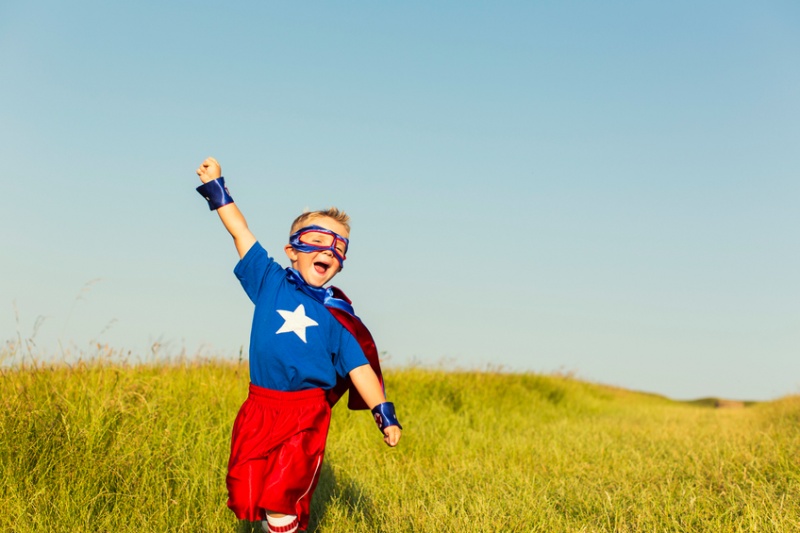 This Halloween, expect to see a bevvy of pint-sized superheroes littering your 'hood. The beloved princess costume has been de-crowned after an 11-year reign, according to NRF's 2016 Halloween Consumer Top Costumes Survey conducted by Prosper Insights & Analytics. But perhaps the spookiest finding of all from this survey is that spending on Halloween costumes is expected to reach $3.1 billion.

Findings show that over three million children will dress as their favorite action or superhero, 2.9 million will dress as their favorite princess and 2.5 million plan to dress as a cat, dog, bunny or other animal.

Top Kid's Costumes
Action/Superhero
Princess
Animal (Cat, Dog, Lion, Monkey, etc.)
Batman Character
Star Wars Character
Tie: Witch AND DC Superhero (excl. Batman)
Frozen Character (Anna, Elsa, Olaf)
Marvel Superhero (excl. Spiderman)
Zombie
Spiderman
So what will millennials rock on All Hallow's Eve? Nine percent will reach for a Batman costume, followed by 6.1 percent opting for witch hats and brooms and five percent planning to dress as an animal.

Adults, 18 -34-Years-Old
1. Batman Character (Batman, Harley Quinn, The Joker, etc.)
2. Witch
3. Animal (Cat, Dog, Bunny, etc.)
4. Tie: Marvel Superhero (Deadpool, Spiderman, etc.) AND DC Superhero (Wonder Woman, Superman, excl. Batman)
5. Vampire
6. Video Game Character
7. Slasher Movie Villain (Freddy, Jason, Michael Myers, etc.)
8. Pirate
9. Star Wars Character
10. Zombie

For the mid-range adults, more will turn to witches, pirates and political figures for their costume inspiration.

Adults 35+

1. Witch
2. Pirate
3. Political (Trump, Clinton, etc.)
4. Vampire
5. Batman Character (Batman, Catwoman, etc.)
6. Animal (Cat, Dog, Bunny, etc.)
7. Tie: DC Superhero (Superman, Wonder Woman, excl. Batman) and Star Wars Character
8. Tie: Ghost and Zombie
9. Scary Costume/Mask
10. Marvel Superhero (Iron Man, Hulk, Spiderman, etc.)

And what would a holiday be without dressed up pets? Sixteen percent of consumers plan to dress their pets in costume this year and 86.7 percent of those consumers already have a plan for their pet's costumes. Pumpkin, hot dog and bumble bee are at the top of the list again this year.

Furry friends

1. Pumpkin
2. Hot Dog
3. Bumble Bee
4. Tie: Lion and Star Wars Character
5. Devil
6. Batman Character
7. Witch
8. Superman
9. Action/Superhero
10. Cat

Sources: www.ProsperDiscovery.com, www.nrf.com

Published with permission from RISMedia.
Millennials See a Drop in Mortgage Rates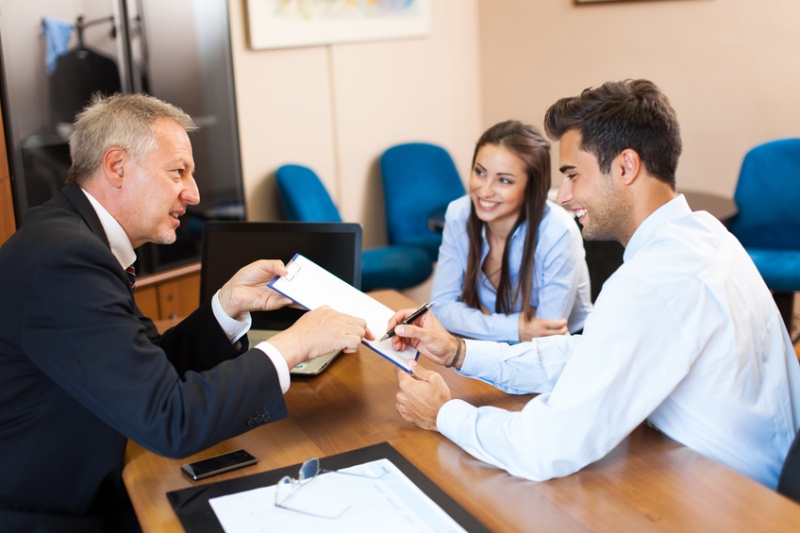 As the Fed considers bumping interest rates, the average rates on home loans offered to millennials dropped to 3.763 percent in August, according to the latest Ellie Mae Millennial Tracker™. While this is a nice dip, the average loan amount to millennial borrowers actually increased to $181,326, compared to July's average of $180,413.

The Tracker also noted that, after increasing the past few months, the average FICO score for millennial borrowers remained stable at 725 in August. The percentage of millennial conventional loans in August continued to climb, resulting in 63 percent of total closed loans, up from 62 percent in July. Meanwhile, FHA loans continued to represent 35 percent of all closed loans in August, down from both June and May's 37 percent share. The average debt-to-income ratio (DTI) rose to 24/36. Loan-to-value (LTV) increased to 88 in August.

"In August, millennial borrowers enjoyed the lowest average interest rates we have seen all year," said Joe Tyrrell, executive vice president of corporate strategy at Ellie Mae. "And we are seeing average loan amounts creep up for conventional and FHA loans as millennials take advantage of these low rates."

Women were listed as the primary borrower on 32 percent of closed loans. Consistent with July data, among women who were listed as the primary borrower, 39 percent were married and 61 percent were single. Comparatively, among male primary borrowers, 59 percent were listed as married and 41 percent were single, a significant difference from women. The average age for borrowers remained consistent in 29.0 for female primary borrowers and 29.3 for male primary borrowers.

In August, female primary borrowers had an average FICO score of 725 and male primary borrowers had a slightly higher average score of 727. FHA loans represented 40 percent of total loans to female primary borrowers, compared to just 33 percent of male primary borrowers.

Owensboro, Ky. remained the top Metropolitan Statistical Area (MSA) for millennial borrowers, with 60 percent of its mortgage loans closed in August going to members of this generation. Dickinson, N.D. Dakota, Terre Haute, Ind., and Hutchinson, Minn. each had 47 percent of mortgage loans closed by millennial borrowers. When sorted by population, top MSAs included St. Louis, Mo.-Ill. (34 percent) followed by Philadelphia-Camden-Wilmington, Pa.-N.J.-Del.-Md. (32 percent).

Source: http://elliemae.com

Published with permission from RISMedia.
Americans Remain Concerned About Credit Card Debt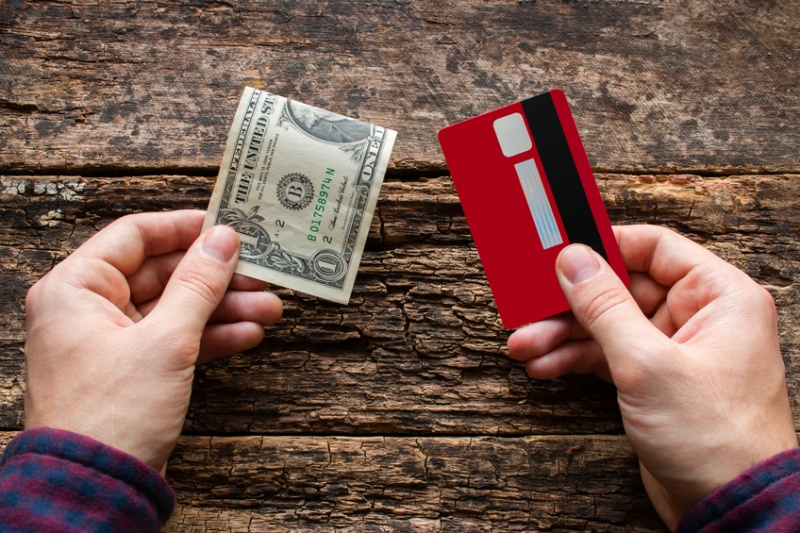 Americans are growing more concerned about their credit card balances, according to a recent National Foundation for Credit Counseling® (NFCC®) poll, which revealed that 69 percent of the respondents are most unsure or worried about paying down credit card debt.

"Credit cards are a useful and effective financial tool for those who keep their balances under control," says Bruce McClary, spokesperson for the NFCC. "Balances sometimes grow beyond the point where they can easily be repaid, which is a sign that it's time to reach out to a financial professional for guidance."

Those polled are also worried about insufficient savings for emergencies and retirement, student loan debt and lack of affordable housing.

So what's the best way to work down your payment? Bump your monthly contributions. Paying only the minimum monthly payment is like treading water. It would take someone almost 26 years to pay off $7,800 at 15 percent interest. During that time, the amount of interest paid in addition to the principle balance would be $9,229. Paying extra each month will slash the interest you're shelling out.

If you are struggling to afford extra payments, consider consolidating balances if you have multiple accounts – but make sure to choose an account with a lower interest rate.

Source: www.NFCC.org

Published with permission from RISMedia.
The 10 Paint Colors Designers Use Most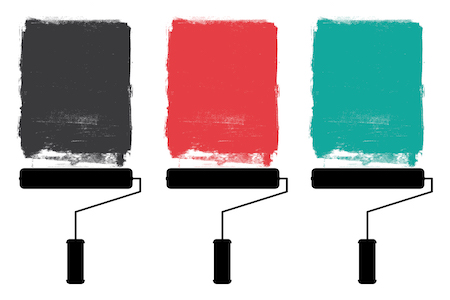 With hundreds of paint colors to choose from, selecting the shades just right for your home can be daunting. Good Housekeeping magazine recently rounded up the top 10 paint colors most often used by professional home designers. Get inspired by them:

1. Palladian Blue – By Benjamin Moore, this blue-green-grey shade can be used in any room, and is especially ideal for cooling down a sun-filled room or adding tranquility to a bedroom.

2. Garden Stone – By Clark+Kensington, this classic warm grey shade is a designer favorite projected to stand the test of time.

3. Manchester Tan – By Benjamin Moore, this shade is a go-to warm neutral favored because it changes with the light, going from rich to fresh.

4. Compatible Cream – By Sherwin Williams, this creamy yellow shade is warm and inviting, but not too sunny.

5. Intense White – By Benjamin Moore, this shade gives off a light grey-ish tone. Designers use it as a backdrop for rooms with brightly colored furniture.

6. Sprout 0.6 – By Colorhouse, this shade has a slightly pinkish hue, and is often chosen for ceilings because it reflects flatteringly on people in the room.

7. Revere Pewter – By Benjamin Moore, this fail-safe neutral shade is the perfect alternative to white, ideal for open floor plans with just a hint of color.

8. Decorator's White – By Benjamin Moore, this shade has pure white undertones that provide a crisp, clean look on ceilings or trim, or in bathrooms.

9. Essential Grey – By Sherwin Williams, this shade is best paired with white trim for a clean, sophisticated aesthetic.

10. Wool Skein – By Sherwin Williams, this neutral shade coordinates well with any color.


Published with permission from RISMedia.
Not My House! A Before-the-Storm Checklist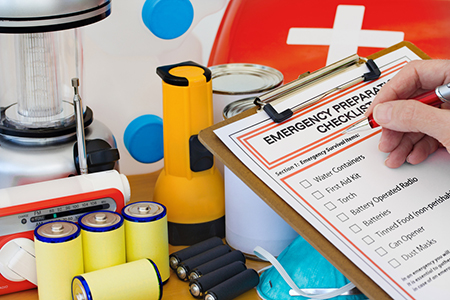 Storms can cause all types of damage to a property, from loss of belongings to mold growth and beyond.

"Preparing before a storm is critical in managing the aftermath damage," said Peter Duncanson, director of System Development with ServiceMaster Restore, in a recent statement. "We know how devastating storm damage can be for people, and we want to help them mitigate it as much as possible and be prepared to respond quickly."

Duncanson and his team at Service Master Restore suggest following this checklist:

• Obtain emergency supplies (or refresh reserves, if needed) of items such medication, non-perishable food and water.

• Organize important documentation, such as birth certificates, insurance policies and receipts, into accessible, waterproof storage.

• Take stock of possessions, preferably with photos, including the items' make, model and/or serial number.

• Unplug all electronics.

• Raise furniture, as well as below-window treatments. Board up windows, if necessary.

• Determine points of contact for emergency communications, and share that information with all members of the household.

• Clear gutters.

• Store outdoor furniture or any other outdoor items, including toys and tools, that could become airborne.

Source: ServiceMaster Restore


Published with permission from RISMedia.
How Not to Help Your Child Succeed in School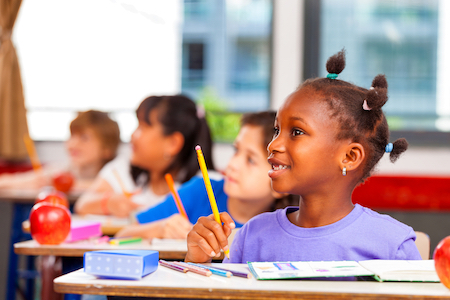 Children are under a lot of pressure to get good grades at an early age in order to pave the way for a successful academic future. Parents are often at a loss as to the best way to help their children do well in school, and their best intentions, unfortunately, can backfire.

While every child is different, the tactics that usually don't work:

Nagging - Constantly reminding your children to do their homework and study will have little to no effect on their motivation. Most of the time, they know exactly what they need to do and are simply procrastinating. Have a conversation with your child to review what's due the next day or within the coming week, jot it down, and then leave them to it.

Getting Angry - Worse than nagging, yelling at your children about homework and grades is a recipe for disaster. Not only is it ineffective, it disrupts the peace at home, which is counterproductive for everyone in the family.

Doing It for Them - It can be oh-so tempting to simply intervene and do that math sheet or English paper yourself, especially if your child is feeling stressed or overwhelmed. Instead, show them how to organize their time, break a project into chunks, or encourage them to see their teacher for extra help.

Blaming the Teacher - Keeping the lines of communication open with your child's teacher is very important, so long as you remain as impartial as possible, and are open to constructive criticism about your son or daughter. Getting adversarial with the teacher just making things worse for your child.

Punishing - While threats may seem like a logical way to get your child to do well, negative reinforcement rarely works long-term. Instead, try positive reinforcement, such as a small reward (e.g., a trip to the ice cream parlor, an extra hour tacked onto Saturday night curfew) for handing in work on time or getting a good grade on a paper. This will encourage good work habits that will serve them well far into the future.

Published with permission from RISMedia.
At Home: 8 Energy-Saving Tips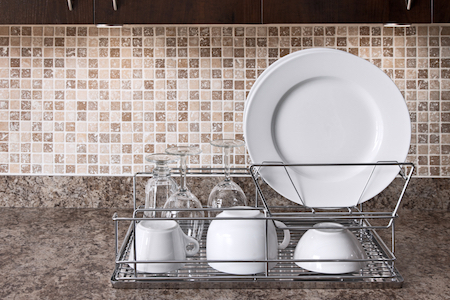 Energy costs account for a considerable amount of every homeowner's budget. According to the Consumer Federation of America (CFA), the average annual utility costs are $2,200. Trimming that expense, even by a few dollars, can save hundreds each year—and save the environment from the effects of excess consumption.

Start saving energy at home with these tips, shared recently by the CFA.

1. Air-dry dishes, instead of drying them in the dishwasher. Avoid turning on the dishwasher until it is absolutely full, as ell—cycling through a wash every night is a high energy-consuming task.

2. Buy ENERGY STAR® products. If it is time to replace an appliance, purchase a model with the ENERGY STAR label, which indicates the appliance meets energy efficiency standards.

3. Install a programmable thermostat to control the temperature in the home at different times of day automatically—this can save $100 a year, making the expense well worth the cost.

4. Replace incandescent light bulbs with LED (light-emitting diode) bulbs, which, according to the CFA, use up to 25 percent less energy. Replace them only when the incandescents burn out, however—the goal is to avoid unnecessary consumption overall.

5. Seal drafts with caulk or weatherstripping to prevent air leakage—this is proven to save hundreds in cooling and heating costs. Spray foam insulation can be used on the exterior of the home to seal gaps around the chimney, foundation, pipes and windows.

6. Set up motion detectors, or set timers, to control lighting when not in use. Use power strips where appropriate to keep energy use to a minimum at night.

7. Turn down the water heater to 120 degrees Fahrenheit. Water heaters, the CFA reports, are the second-highest energy consumers in homes. Turning down the thermostat on them by a few degrees can significantly reduce their energy use.

8. Conduct an energy audit. Many utilities companies offer free energy audits, which is a type of inspection that reveals the most energy-consuming (and costly) aspects in the home.

Source: Consumer Federation of America (CFA)


Published with permission from RISMedia.