Today's Top Real Estate News
Provided by RISMedia News
6/6/2020 9:36:18 PM
How to Keep Your Grass Healthy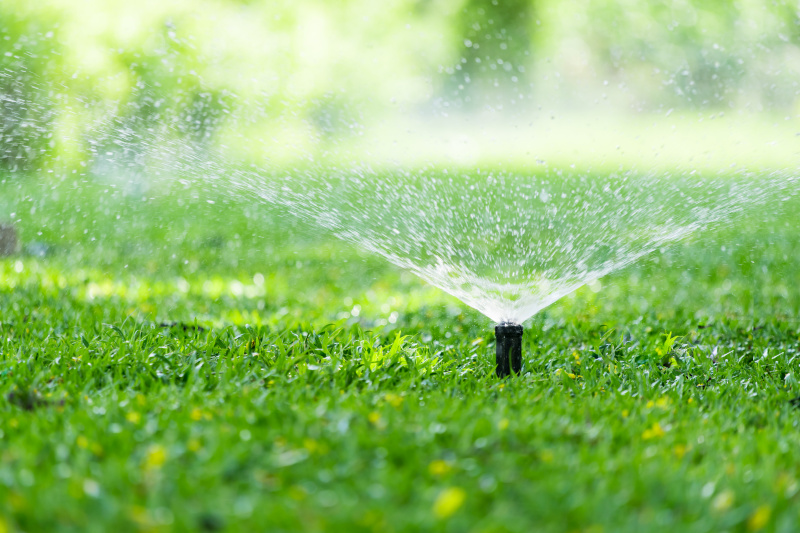 A healthy lawn can make your home appear inviting to guests and can help you attract a buyer if you decide to move. Keeping your grass green requires commitment and an understanding of what your lawn needs and when.

When and How to Water Your Yard
Water the grass in the early morning so the water will be able to penetrate the soil, rather than evaporate, and so the lawn will have time to dry out before evening. Watering late in the day will leave the grass damp overnight and encourage the growth of mold and fungi.

Water your lawn deeply, rather than a little at a time. A thorough soaking will allow water to penetrate the roots and will make the grass stronger and healthier. The amount of water required will depend on the species of grass, type of soil, region and season.

The Right Way to Cut Your Grass
Before you cut your grass, make sure the lawnmower blade is sharp. A dull blade will tear the grass, and your yard may turn yellow and become diseased. The grass will then require extra water and nutrients to return it to a healthy condition.

Mow the lawn when the grass is dry and when it isn't too hot. Cut off only the top third of the grass, and leave the clippings on the lawn so they can decompose. They will provide the lawn with nitrogen, slow the evaporation of water and prevent the growth of weeds. If you cut more than one-third of the length of the grass, the roots will be shocked, the stems will be exposed to the sun, and they will likely burn.

How to Fertilize Your Lawn and Prevent Weeds
Fertilize the lawn in early spring and fall to help it grow green and lush. Be sure to follow the directions on the package. Keeping your lawn thick and healthy can prevent weeds from growing by not giving them the space and sunlight they need.

If you notice weeds growing among the grass, use a weed killer appropriate for the particular species of weeds. If you don't know the species you're dealing with, ask someone at a local garden center for guidance.

How to Aerate the Grass
Aeration is the process of removing small amounts of soil from a lawn. This allows air, water and fertilizer to penetrate deeper into the soil. Aeration also reduces soil compaction to create more room for roots to grow and removes thatch. You can rent an aerator at a home improvement store.

Get Expert Advice
Maintaining a healthy lawn requires a lot of work, but it'll be far less overwhelming if you know what to do and when. Find out what species of grass you have in your yard if you don't already know, follow these tips, and ask employees at a local garden center or nursery for advice specific to your region.

Published with permission from RISMedia.
The Dos and Don'ts of Designing a Monochromatic Room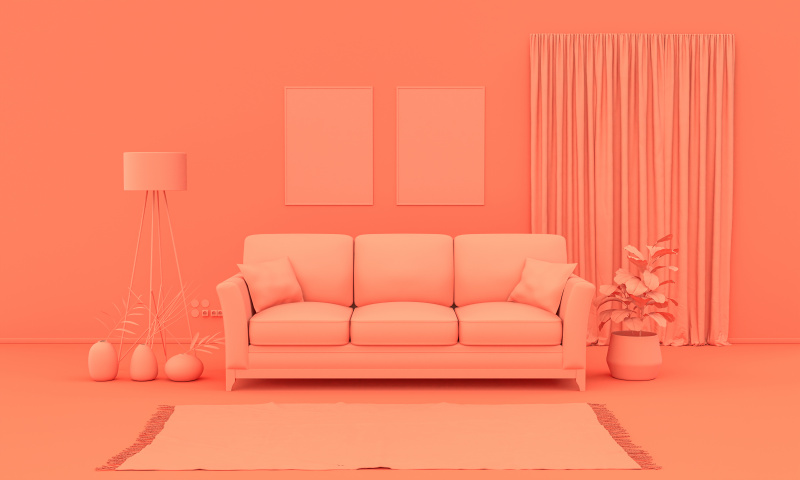 Picking out the right color scheme in each room can be daunting, but sometimes a simple monochromatic design is the best solution. When done properly, a single-color palette can make for a sophisticated and relaxing setting, yet achieving this takes careful planning. Before you get started, here are a few dos and don'ts to keep you on the right track to creating a well-balanced monochromatic room.

Do: Start with a base color
The first thing you want to do is pick out the primary tone for this space and how it's going to be applied. Whether it's the walls, a sofa or bedding, this will be the center of the aesthetic that you build off of and will define the mood in the room.

Don't: Feel like you have to stick to neutral tones
If you're on the fence about a monochromatic room, neutral tones can be a safe way to test it out. However, the look can certainly be pulled off with more ambitious shades, like crisp and fun pastorals or dark, moody hues.

Do: Use a variety of shades
The entire room shouldn't be the exact tone of your base color. That would be boring. Mix it up with different shades that complement each other so that the space doesn't feel flat. A bit of variety goes a long way.

Don't: Overdecorate
When the palette revolves around a single color, it can be easy for the room to feel too intense. For this reason, it's best to keep the decor uncluttered and even somewhat minimalist. This allows the color scheme to speak for itself without being overwhelming.

Do: Focus on layers
To avoid monotony, introduce different textures and patterns in the room. Window treatments, rugs and fixtures all play into providing layers that allow one's eye to flow across the room.

Don't: Be afraid to break the color scheme
Even though it's a monochromatic room, you can still have a surprising accent piece that creates a bit of contrast and balances everything out.

Published with permission from RISMedia.
Get Away Without Going Away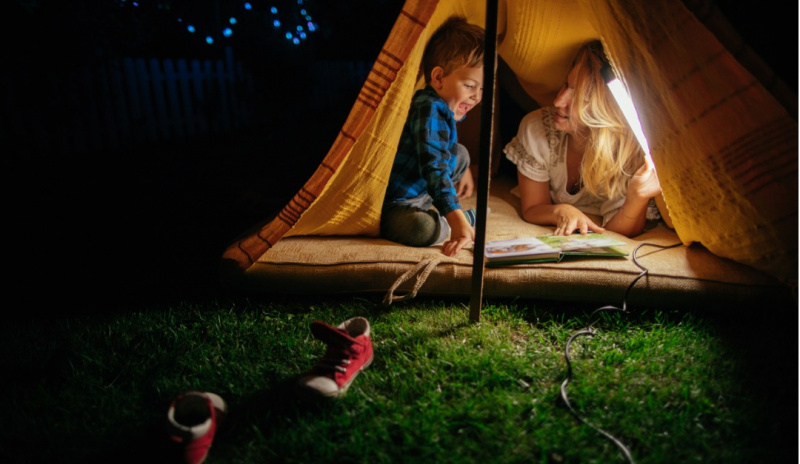 (Family Features) Family vacations are a great way to bond and take a step back from the hectic schedules that accompany everyday life, but sometimes time or money (or both) make planning an elaborate trip a non-starter.

However, a staycation – a vacation you take right in your hometown (or nearby) – can be much less expensive and fit into nearly any amount of available time with the added bonus of skipping out on potentially stressful travel.

Consider these staycation ideas to take advantage of your local area's attractions and prove you don't have to go far to spend quality time together.

Visit local landmarks. Just because it's not a traditional vacation doesn't mean you can't pretend to be tourists. Start by visiting the places you recommend to friends and family from out of town or pick up a city guidebook to uncover hidden spots you may not even know exist. Make a plan to seek out historic sites, visit local landmarks like museums or try an out-of-the-way restaurant (or two) you've never eaten at before.

Camp out in the backyard. Camping doesn't have to be done far from home. In fact, it can be done right in your own backyard. Pitch a tent to sleep under the stars and plan a night full of traditional camping activities like roasting s'mores, telling spooky stories by flashlight and trying to identify stars and constellations.

Set up a picnic in the park. Pack a basket with sandwiches, fruit and other treats and head to the park. You can enjoy a casual meal then take advantage of the open space for a family walk or game of tag before retreating to the playground to let the little ones expel any leftover energy.

Have a home spa day. If you're looking for some relaxation but don't want to splurge on the full spa treatment, plan an at-home oasis instead. Light some candles, run a bubble bath and break out the facial masks and fingernail polish.

Visit an amusement park. No matter where you live, there's probably an amusement or water park within driving distance. A quick online search before you arrive can help prepare a strategy for hitting the most popular thrill rides and waterslides while skipping those that may not provide quite the same entertainment value.

Find more tips and tricks for enjoying family time together at eLivingtoday.com.

Published with permission from RISMedia.
Seasonal Home Supplies for Spring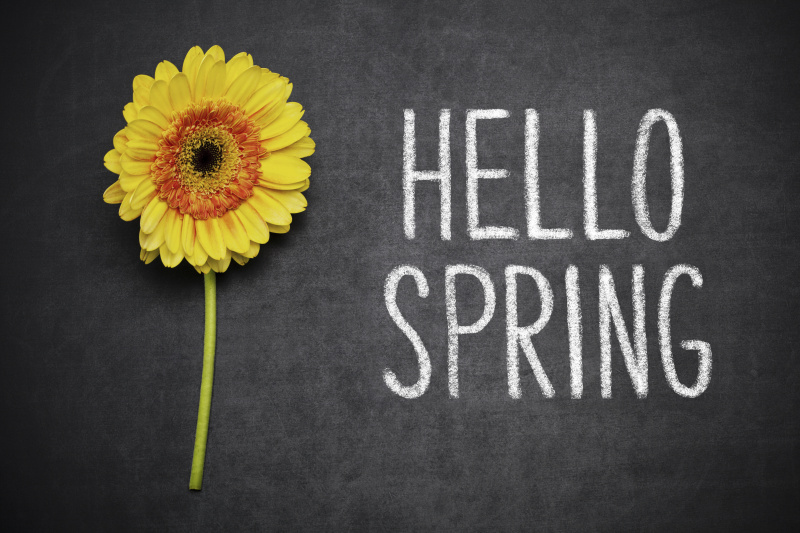 (Family Features) Between spring cleaning and spending additional time outdoors (or both), the spring season can bring a lot of changes to your home. From insect prevention to rethinking home organization and adding style to your favorite spaces, it's an opportunity to reimagine your living areas while planning ahead for potential problems.

Visit eLivingtoday.com for more ways to spruce up your home for spring.

Combat Carpenter Bees with Early Prevention
Don't let carpenter bees get a foothold in your home where they can damage wood. One of the easiest ways to prevent carpenter bees from boring into your house is to capture them before they begin multiplying. Traps, like the TrapStik from Rescue!, lure in carpenter bees with appealing colors and patterns then trap them on a sticky surface. Just hang the weather-resistant, pesticide-free traps where carpenter bees are seen or holes can be found. Learn more at rescue.com/rescueyourhome.

Optimize Home Organization
For many people, a major part of spring cleaning revolves around reorganization. By adding versatile, ventilated storage to pantries, laundry rooms, mudrooms or just about any space in the house, a solution like ClosetMaid's multi-functional wire drawer organizer kits are perfect for small spaces. Available in 2-, 3- or 4-drawer sizes, the kits can help organize items from food to off-season holiday decorations to toiletries or cleaning supplies. Find more information at closetmaid.com.

Create a Classic Kitchen
Spring is a perfect opportunity to update your kitchen – or create a look from yesteryear. Consider an option like Elmira Stove Works' ranges. Available in seven colors and more than 1,000 custom hues with polished nickel or antique copper trim, the ranges complement styles such as farmhouse, Victorian, log cabin and even more contemporary settings. Full-size, self-cleaning ovens are available in electric, convection electric or gas. Complete the look with matching fridges, wall ovens, dishwashers and microwaves. Find more information at elmirastoveworks.com.

A Pleasant Patio Setting
The warmer weather of spring often brings with it the desire to be outside and enjoying the season. You can spruce up the entertaining capabilities and comfort of your outdoor areas with patio furniture built to hold up against the weather. Keep it simple with two chairs and a small table or go all-in with loveseats, end tables and more. For added comfort, look for furniture with removable cushions that can be brought inside or stored away when not in use.

Keep the Lawn Clean
As the green grass begins to sprout and add beauty to your yard, so do weeds and other undesirable growth. Mowing the lawn regularly may take care of a majority of issues, but for those hard-to-reach areas, a string trimmer can help you clean up spots that simply can't be mowed over. Available in gas, electric and battery-powered, a multitude of options means you can choose the right fit for your yard.

Published with permission from RISMedia.
3 Stress-Busting Tips to Help You Start Your Day
Between working, taking care of kids and maintaining a social schedule, the hustle and bustle of daily life can cause some people to feel exhausted, stressed or both. If you find yourself dragging your feet in the morning, waking up in a funk or dreading a stress-filled day, try to make a little time for yourself to boost your spirits.

Here are a few morning tips to help you take on the day with less stress and more smiles:

Make time to stretch. Stretching reduces anxiety and tension and slows down your heart rate. It can also improve your energy and clear your head. And don't forget that your body will feel better—there's no harm in that! A few simple yoga poses first thing in the morning can also reduce stress. Studies have found that people who did a few simple yoga stretches every morning reported less stress and an overall improved quality of life than those who didn't.

Come up with a ritual. Creating a little ritual you do each morning "just for you" carves out some quality you-time first thing. Giving yourself attention first will allow you to look forward to waking up and help you take on the day with a positive outlook. This ritual can be something as simple as sitting on the porch with a cup of coffee or reading a book for half an hour, or something more complex like working on a novel or learning a new language. Whatever you choose, it should be as essential to your well-being as your daily shower.

Create a secret smile stash. Come up with a few go-to smile-inducers to fall back on if you wake up in a down mood. Stash a collection of photos from vacation with family and friends, love letters from your sweetie, or music that always gets you dancing or lifts your spirits. These little happy-makers could help put a little more pep in your step on your way out the door, and make you ready to take on the day.

Published with permission from RISMedia.
How to Find the Right Mower for You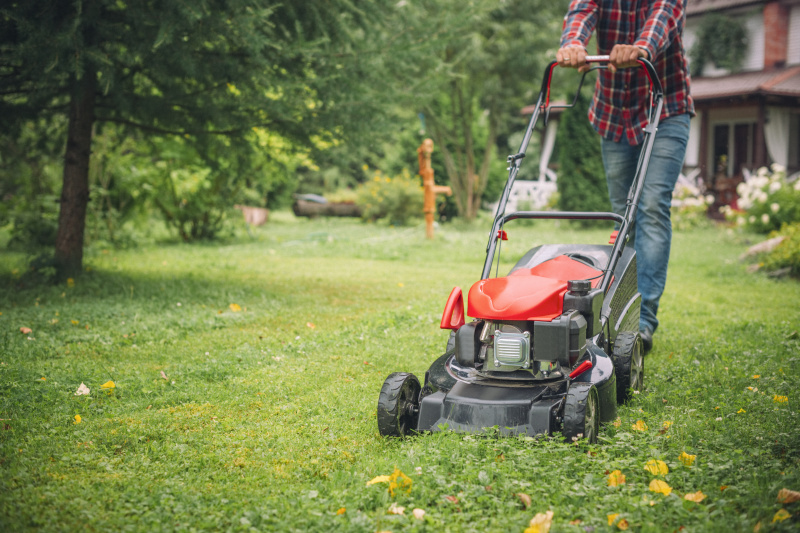 (Family Features) Whether you're a first-time homeowner or looking for an upgrade, deciding what lawn mower to purchase deserves careful consideration. Similar to day-to-day life, new technology over the last five years, specifically in the gas mower industry, is making it easier to maintain your lawn.

If you're in the market for a new mower, consider these tips to find the perfect tool to match your needs.

Yard Size
Looking at the size of your yard is the first step in determining the best mower for your needs. Walk-behind mowers work well for yards that are 1/2 acre or less, but for yards 1-3-acres or larger, a zero-turn rider (ZTR) or riding mower may be appropriate.

Terrain
A small, flat yard may only require a walk-behind mower. If your yard is sloped or hilly, you may prefer a self-propelled mower rather than one you have to push. A walk-behind mower with big back wheels is easier to maneuver across rough terrain. Riding mowers and ZTRs can handle varied terrain, although some handle better on slopes than others.

Engine
Engines are one of the most important factors affecting a mower's performance, so purchasing one with a quality engine is essential. For example, Briggs & Stratton engines can be found on several brands of lawn mowers, including eight of the top 10 walk-behind brands. As a global leader in gasoline engines for outdoor power equipment, these engines power mowers ranging from small walk-behinds to large ZTRs and riding mowers.

Special Features
While certain features may add to the cost of lawn mowers, many provide functions worth considering. One popular option is a mulching blade, which returns finely cut grass pieces to the lawn as a natural fertilizer. Another common choice is a bagging attachment, which is a grass-catching bag that can be affixed to the side or back of the mower to collect grass clippings.

Explore more ways to put technology to work in your yard at briggsandstratton.com.

Technology to get the job done. Explore high-tech features that make mowing more manageable with these insights from professional home improvement contractor Jason Cameron, host of DIY Network's "Desperate Landscapes."

Avoid disturbing the neighbors. If finding time to mow means you might be inconveniencing your neighbors, a mower designed to operate quietly may be what you need. To take advantage of weekend mornings without bothering others, look into modern models, some of which even feature technology to make the mower quieter than the average gas mower.

Skip oil changes. Seasonal maintenance can help keep your mower in top condition, and new innovations allow you to skip the messiest part: oil changes. Some mowers, specifically those with Briggs & Stratton's No Oil Changes technology, are built with the intent that you never have to change the oil; you can simply check the level at the beginning of the season and add what you need.

Get an assist starting the engine. You can forget the days when starting a mower was a hassle; many of today's gas-powered mowers feature the starting reliability of lithium-ion battery technology, so you can unleash the power of gas with the push of a button.

Save space in the garage. If storage is a challenge in your garage, look for a compact model with Briggs & Stratton's Mow N' Stow technology, which makes storage easy. This patented design allows owners to fold the mower and store it upright without fuel or oil leaks, saving you up to 70% of the storage space in your garage or shed.

Published with permission from RISMedia.
5 Tips for 1st Foods for Babies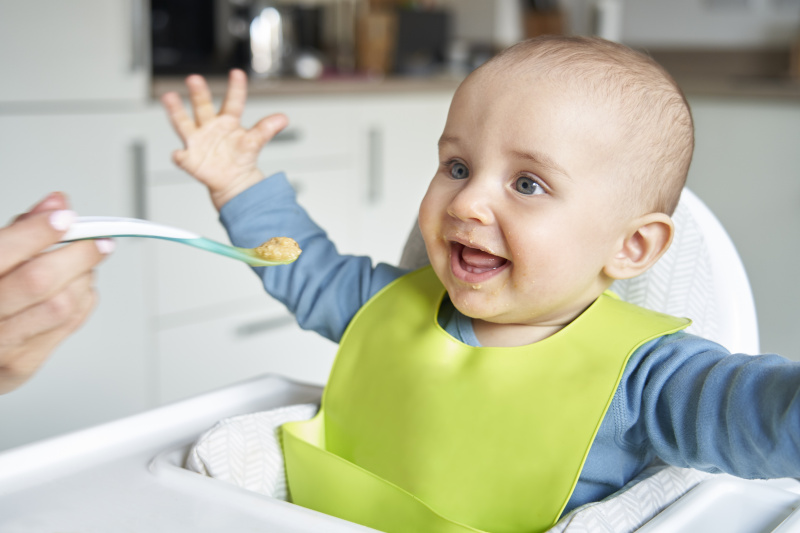 (Family Features) Ask any parent what he or she remembers most about a child's first year and you're likely to hear quite a bit about sleep schedules. However, a baby's eating schedule is just as important as his or her sleep.

While feeding a baby seems like it should be simple, for some new parents it can be nerve-wracking and lead to plenty of questions, such as: "Should I breastfeed or bottle feed?" "How much should my baby eat?" "When should I start baby food?" "What should my baby's first foods be?"

To help navigate first-year feeding, consider these tips from the experts at KinderCare.

Let babies eat as much as they need, when they need it.
Be prepared to feed your baby soon after he or she shows signs of hunger, like rooting; sucking on hands, toes, clothes or toys; or reaching for food. Let your baby tell you when he or she is full – like turning away, falling asleep or losing interest in eating. This helps your baby learn to eat when hungry and stop when full, even if it means not eating everything you offer.

Choose a feeding style that meets you and your baby's needs.
Whether you breastfeed or use a bottle, the important thing is your baby is fed. If you breastfeed, it's a good idea to express some milk now and again so your baby will take a bottle if someone else needs to feed him or her.

Understand when it's time to start baby food.
While most babies are introduced to solid foods around 6 months of age, it depends on their individual development. Generally, if your baby can sit up on his or her own, has good neck and head control and shows interest – like reaching for food during mealtimes – it may be appropriate to try solid food.

Focus on exploration.
It's important to provide your baby with a variety of foods free from added sugars, sodium and artificial ingredients, and let him or her explore rather than focusing on how much is eaten.

"Focus on introducing veggies, proteins, grains and fruit – in that order," said Courtney Hines, KinderCare's nutritionist. "Babies are naturally inclined to prefer sweet things so save fruit for last so your baby is more inclined to try other flavors."

Make the transition gradual and fun.
Hines recommends gradually exposing babies to a wide variety of whole, unprocessed foods with varying flavors and textures, and talking with your baby about the taste, feel and look of the foods he or she is trying. Starting with soft foods like mashed potatoes, avocadoes, sweet potatoes, cooked rice and bananas can give you an idea of what your child can handle.

It's easy to focus on baby food stages, but transitioning to solid foods will take place over time, making it important to continue offering your baby a bottle before mealtimes, in addition to solid food. Once your baby reaches his or her first birthday, talk with your family doctor about transitioning from breast milk or formula to unflavored, whole-fat milk.

It's important to remember that every baby develops at his or her own pace. Talk with your child's doctor about the right pace for your baby, and find more tips to navigate your child's major milestones at kindercare.com.

Published with permission from RISMedia.
5 Strange Household Items to Clean With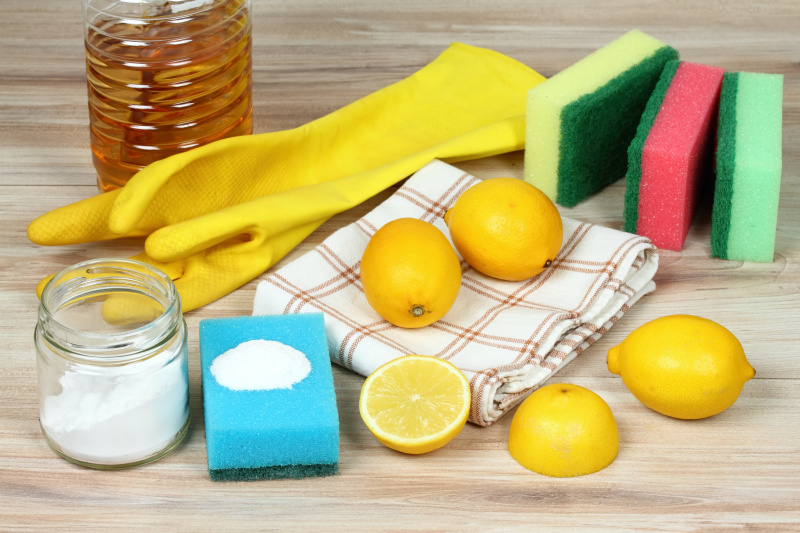 Did you know you can clean your home with toothpaste? How about ketchup? Whether you want to avoid using harsh chemicals, run out of cleaner and don't want to take a trip to the store, or are just looking to get creative with what you have, below are five strange items you can clean your home with.

Toothpaste. Do you notice hard water stains on the exterior of your home or car windows? A little toothpaste can take care of that. Choose a non-gel variety, squirt a bit of paste onto a clean, damp rag, and rub in a circular motion to remove the stains. Wipe down with a clean, wet sponge or cloth to remove paste residue.

Ketchup. America's favorite condiment also makes a terrific cleaner for brass, jewelry and silver. Why? The tomatoes in ketchup up its acetic acid content to around 4 percent.

Olive oil. Is your coffee or dining room table riddled with rings from cold or warm beverages? Buff it out with a mixture of olive oil and salt, and remember to stay patient. The mixture can take several hours to take effect.

Vinegar. There are myriad ways to use white vinegar to clean your home. Make a mixture of half vinegar, half water to clean your walls, counters, shelves, fridge, and more. Have a pesky clogged drain? Skip the harsh chemical-ridden products. Simply dump two tablespoons of baking soda down the drain and follow it with a cup of vinegar for a fizzy, clean effect.

Salt. Salt, especially when combined with an acid, makes surfaces sparkle. Use salt and lemon juice to buff your stainless-steel appliances. Because it's absorbent, salt is also a natural odor eliminator you could sprinkle in your stinky, post-workout sneakers.

Do these strange, yet inexpensive, household cleaning tips sound intriguing enough to try out around your home? If so, have some fun!

Published with permission from RISMedia.
Everything You Need to Know About Garbage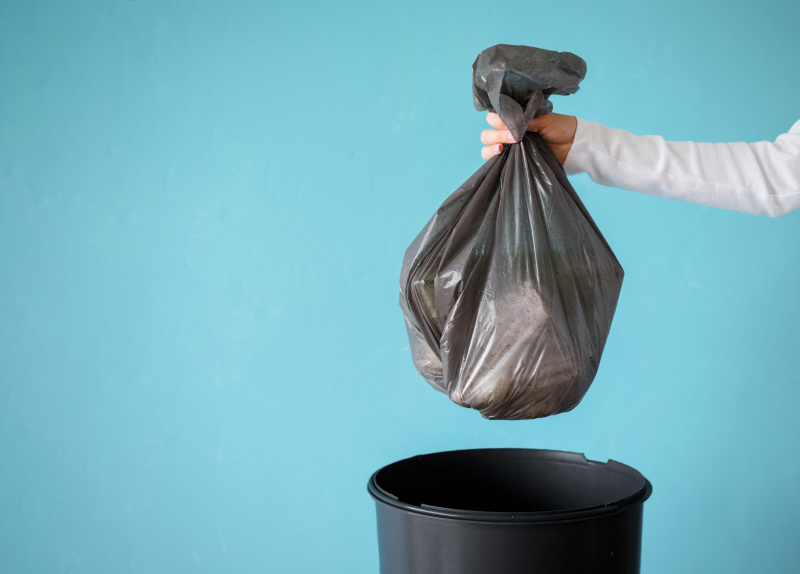 No one wants to think too much about garbage, but it's actually pretty important, especially when you move into a new home. That's because without the right equipment and without knowledge of your town's rules and regulations regarding collection, you can end up with uncollected trash, and a smelly situation.

Know the schedule: Your local township's website should let you know when garbage pickup is in your neighborhood. It's best to put everything out the night before, in case your sanitation workers come very early in the morning. Also find out which holidays affect pickup, and when the makeup day is.

Recycling regulations: Virtually all municipalities have some sort of system involving recycling. Chances are you'll have to separate glass, cardboard, and newspaper, but you'll need to find out if your town provides receptacles for these or if you need to get your own.

Other rules: Most towns have standards regarding putting your garbage out. For example, if Monday is your trash collection day, you may not be allowed to put your garbage out earlier than, say, 3 p.m. on Sunday.

In the fall, find out when leaf collection is, and if leaves need to be bagged or simply raked to the curb. There also may be limits on the size and weight of garbage cans, and restrictions on the collection of items such as electronics and pool chemicals.

Buy the right garbage can: This may seem simple, but there are a lot of options out there. Obviously, you need a garbage can because putting bags out at your curb is an invitation for animals to invade your trash for food. But wind can knock over cans or blow the lid off, which creates the same situation. Invest in a quality garbage can that is sturdy and isn't easy to tip over, and which has an attached lid.

Special pickup: Let's say you take on a home improvement project, such as installing a new floor or renovating your bathroom. This is likely to create a large amount of trash and debris that cannot be placed in cans. Your town may have regulations as to how to prepare these things for collection, or you may need to rent special bins or receptacles. Otherwise, you may be responsible for carting the materials to your local municipal dump.

Following local trash collection regulations can make your life easier, and help you become a good neighbor.

Published with permission from RISMedia.
Why Your Home Needs a Smart Faucet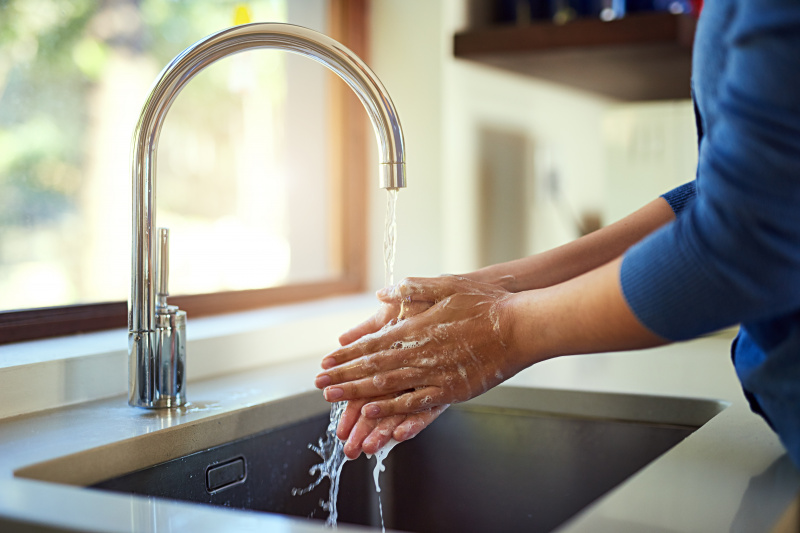 These days, homeowners are embracing the future and fitting their abodes with an array of smart home technology, including smart faucets. And there are more benefits to a high-tech, hands-free faucet than you might think.

Following are just a few of the reasons to upgrade your home with smart faucets.

Hands-Free Control
The motion-activated faucet has been around for a while, and those who have one can agree that it's a lifesaver when your hands are covered in grease but you don't want to get the sink dirty in order to wash them. These days, smart sinks can sync up with your smart home assistant, so you can use voice commands to turn it on, off, and even heat up the water when your hands are full.

Precise Dispensing
When the recipe calls for two cups of water, you can forget about pulling out the measuring cup. All you have to do is say the amount you need and it's as easy as that. You can also give custom commands to make your daily routine easier, such as filling the kettle or coffee pot, meaning that your sink becomes your own virtual assistant in the kitchen.

Monitor Usage
There's the added bonus of being able to see exactly how much water you're using. Some smart faucets, like the Kohler Sensate, utilize a sensor on the valve to monitor usage and leaks, which is then displayed on an app. If any unusual usage is detected, you'll receive an alert on your smartphone.

No Fingerprints and Smudges
Hands-free control, whether you're using voice commands or motion sensors, means your kitchen sink stays cleaner. For those who can't stand a dirty kitchen, those fingerprints and smudges on the faucet can be a real pet peeve. With a smart faucet, you can rest assured your sink will never lose its luster regardless of how much use it sees.

Published with permission from RISMedia.