Today's Top Real Estate News
Provided by RISMedia News
3/22/2018 1:49:53 PM
Home Safety in the Spring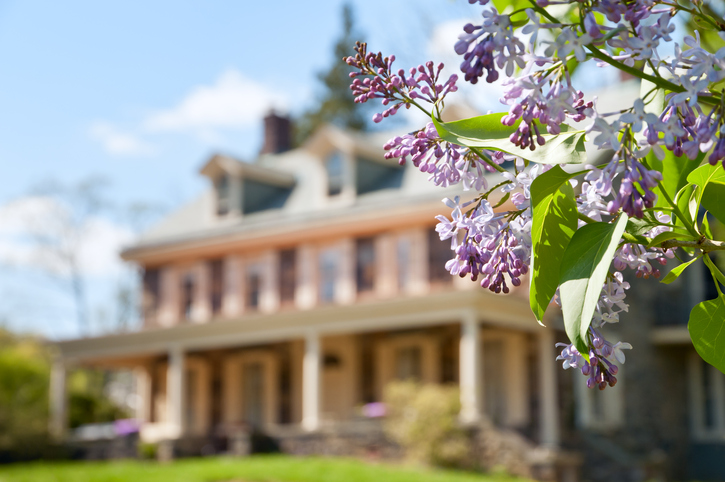 Winter is over, but that does not mean your home safety woes are behind you. Spring weather is among the most unpredictable Americans will experience all year, but there are certain proactive steps that can help mitigate damage in many situations. Jim Taylor, head of claims customer experience for Farmers Insurance notes, "Many of us are in the habit of spring cleaning our homes, and by adding a couple of simple home and auto maintenance practices to our to-do lists, we may help minimize potential weather hazards."

There's no action capable of fending off every challenge that blooms alongside those spring flowers, but there are practical tips to keep in mind as we head into the stormy months ahead. Drivers and homeowners should consider the following, according to Taylor:

On the Road

- Park with care. Hail never fails to make an impact in the spring. If you don't live or work in areas with a garage, consider parking near large buildings or under secure structures that provide some shelter if there's even a hint of hail in the forecast. Alternatively, you can purchase a car blanket designed to protect your car from hail or similar cover if you're short on options for covered parking.

- Be flexible. If severe weather is in the forecast, consider making use of public transportation options, or call a ride share or taxi service for door-to-door transit — whatever alternative you choose, make sure to park your vehicle in a secure, covered location to help prevent damage.

- Watch out for water features. Whether the result of snowmelt or a healthy rainstorm, water can accumulate quickly and creates numerous risks for drivers, including the potential to encounter downed power lines with an active electrical charge, according to the National Oceanic and Atmospheric Administration. If you're heading downhill, pay close attention to any standing water that waits ahead because it might be deeper than it appears.

- When in doubt, take another route. Take this same caution with you on every route and know when you may find yourself near a drainage channel or underpass, where flash flooding can occur at any time. If you have reason to think you might encounter a problem, make a detour.

- Beware the potholes. Potholes can crop up in no time and can be easily concealed by water following a storm. Slow down to give yourself time to identify and avoid these potentially dangerous little craters.

At Home

- Look after the lightweights. If heavy wind is in the forecast, bring lawn furniture, plants and other small or lightweight items inside. Secure larger items and take an inventory of your possessions.

- Batten down the hatches. If you have storm shutters, use them! If you don't, consider protecting your windows with plywood panels.

- Clear out those gutters. Clogged gutters are basically a shortcut to water damage, especially if you live in an area that experiences significant temperature changes in the spring. Clear gutters can reduce the risk of overflow and ice dams. Likewise, you're more likely to notice loose sections and make simple repairs before further damage necessitates further repair.

- Pay attention to your foundation. Overtime, the soil around homes tends to settle and exposes foundations to rainwater and potential seepage. Check your foundation for any potential points of weakness, including cracks and worn floor slabs, and water seal your basement to prevent seepage.

Additionally, make sure your soil grade allows water to drain away from your home, and whenever possible, remove snow near your exterior foundation before it has a chance to melt.

Source: Farmers Insurance

Published with permission from RISMedia.
Solo Traveling for the Smart Woman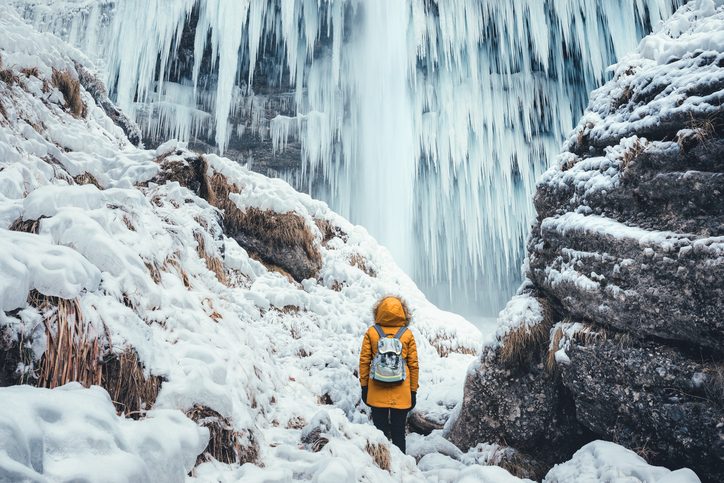 With more solo female travelers hitting the road these days, it's time to brush up on your smart, safe traveling tips. Below are a handful, provided by CheapOAir.com.

Do your research. There are some places that are very welcoming for female travelers and others that should be visited with caution. When choosing your destination, it's a good practice to research local laws, customs, and travel advisories. This will come in handy when you're deciding where to go, where to stay, how to get around, and even what to pack.

Talk to a travel agent. With all the information available online, sometimes reviewing your options can get overwhelming. A travel agent can help you sort through all of the flights, hotels, rental cars, and activities to find the best options for you. They can also help plan your entire itinerary from start to finish to ensure everything fits together perfectly. Some travel sites even have special phone-only deals that can help you save money. Talking to an agent might sound old-fashioned, but there's nothing wrong in working with an experienced travel professional to make sure you get the exact trip you want.

Be aware of your surroundings. Once you've selected where you want to go, study maps and travel guides on the places you plan to visit. Try to find out if there are any areas or neighborhoods that are considered unsafe or should be avoided by tourists. Knowing where you are will not only make you feel more comfortable, but it will also help you look more confident. The more confidence you have, the less vulnerable you will seem to anyone looking to take advantage of tourists.

Get outside of your comfort zone. Solo travel is a great time to really challenge yourself. Put your devices away and talk to someone you wouldn't normally talk to, go on an excursion you wouldn't normally go on, and embrace the fact that you are the sole decision maker and it is only your opinion that matters for the duration of the trip.

Source: www.cheapoair.com

Published with permission from RISMedia.
Simple Home Safety Measures That Can Save Your Life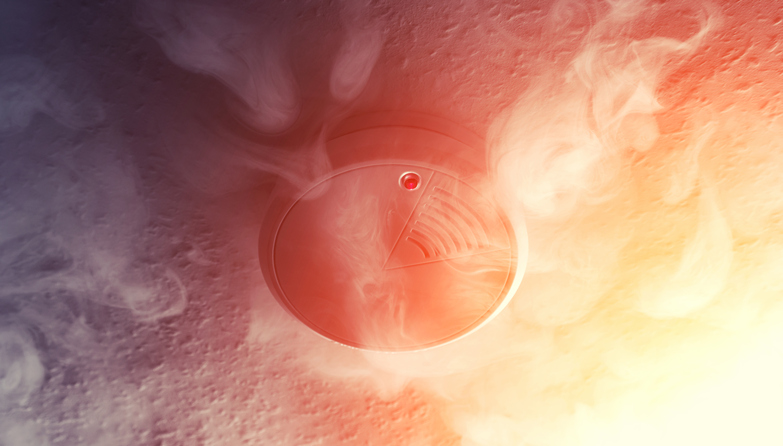 According to the Consumer Product Safety Commission (CPSC), there are more than 360,000 fires in homes each year, resulting in approximately 2,200 deaths and 11,000 emergency room-related injuries. Proper installation, operation, and maintenance of smoke alarms plays a significant role in reducing the risk of property damage, injuries, and death.

In addition to smoke alarms, carbon monoxide alarms are also essential. Carbon monoxide is known as an invisible killer due to the fact that it's colorless and odorless. According to the U.S. Census Bureau, just 42 percent of households report having a working carbon monoxide alarm.

While changing the batteries in your smoke and CO alarms is the easiest way to ensure protection of your loved ones and your home in the event of a fire, the CPSC recommends taking these other safety measures:

- The CPSC recommends that smoke alarms be placed on every level of your home, outside sleeping areas and inside bedrooms.

- You can also install a smoke alarm that has a sealed-in battery that will last 10 years.

- Install both photoelectric and ionization smoke alarms.

- Carbon monoxide alarms should be installed on every level of the home and outside each sleeping area.

- Test smoke and carbon monoxide alarms once a month to make sure they are working.

- Have a fire escape plan and practice it with your family.

- A smoke alarm can't save lives if everyone doesn't know what to do when it sounds. Have two ways to get out of each room and set a pre-arranged meeting place outside.

- Children and the elderly can sleep through the sound of a smoke alarm and not hear it go off, so a caregiver needs to be prepared to help others get out of the house.

- And remember, once you are out of the house, stay out. Do not be tempted to go back inside to retrieve belongings. Let firefighters take over at that point.

Source: U.S. Consumer Product Safety Commission

Published with permission from RISMedia.
March is Peak Season for Shrewd Shoppers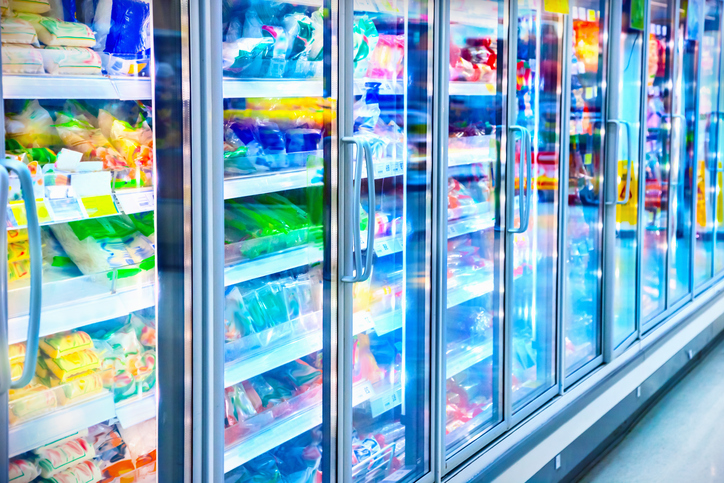 Valentine's Day is over and there's a shopping lull in March, so retailers traditionally present an assortment of goodies to draw in savvy shoppers.

Consumer watchdog DealNews.com lists the top eight March bargains:.

- Chocolate – Some of the top names in chocolate, including Godiva, are left with lots of product after Valentine's Day, making March the time to indulge your sweet tooth at savings up to 90 percent. (Yes, you can freeze chocolate if it's vacuum-packed, but it will keep nicely in a cool, dry place for months.)

- Frozen foods – March is National Frozen Foods month, so look for sales and stock up on your favorite frozen staples.(And yes, that includes pizza!)

- Seasonal produce – The start of spring brings great buys on seasonal fruits and veggies, including oranges, artichokes, and avocados, so vow to eat healthy and take advantage of the season's bounty.

- Cruises and tours – Thanks to the industry's Wave Season, which runs from January to March, there's still time to book a cruise or tour at a truly low price – like a three-to-five day cruise to the Bahamas for as little as $189 per person.

- Ski and snowboarding gear – March is the start of discount season for winter goods. Careful shoppers can find as much as 70 percent off skis and other snow gear, as well as deep discounts at popular ski resorts.

- Luggage – Spring break is around the corner and summer vacation time not far behind, so look for bargains on everything from backpacks and duffle bags to Samsonite and other fine luggage.

- Gift cards – Outside of December, which is the best time of year to buy them, expect to see more gift card offers in March than at any other time of year. This month last year, a $100 iTunes card fell to $85. Check out gift card deals at eBay, in its daily deal section. Last March's top offers were from eBay and CardCash.

Published with permission from RISMedia.
How to Brew a Better Cup of Coffee
Coffee lovers, listen up! That morning cup of joe is a staple for most Americans, and luckily, a superior cup of coffee is possible right at home, if you consider the following tips from Capresso.

Grind coffee beans right before brewing. If you're not already grinding your beans, start there. Conical burr grinders provide the widest range of precision grinding for any brewing method, including Turkish, espresso, drip coffee, French press, pour-over brewers and percolators.

Brew fast, brew right, at the ideal temperature. If you're using an old drip pot, it might be time to upgrade. Check out some of the newfangled models that offer features like stainless-steel heating systems that brew coffee at the perfect temperature, and ensure coffee never comes in contact with aluminum.

Descale your coffee maker every 2 to 3 months. This prevents limescale buildup that can lengthen brew time and add a bitter note to the brew.

Clean your stand-alone grinder too. Without regular cleaning, coffee residue and oil build-up can decrease grinder performance or degrade coffee taste. Cleaning is also important when switching between flavored and non-flavored beans.

Buy the best beans. Explore the world of coffee flavors with gourmet coffee beans. Shop around for the beans you like best.

Source: Capresso

Published with permission from RISMedia.
Earth-Friendly Decor: Make Your Home Greener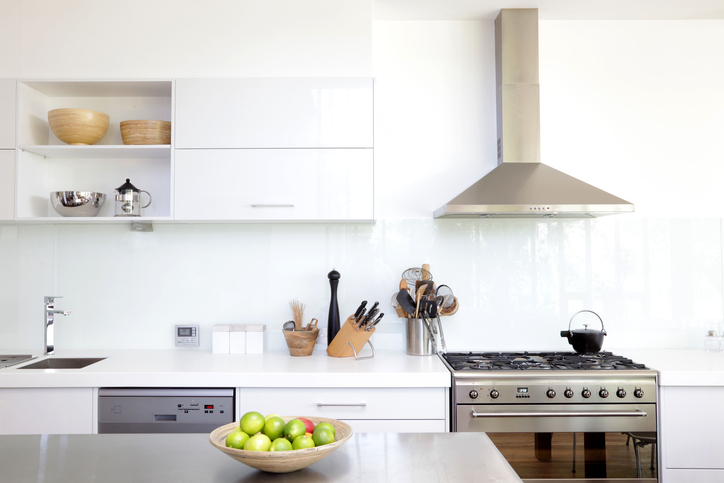 In my search for ways to help make your home more "green," I discovered a blog by Blythe Copeland at howstuffworks.com about how more environmentally conscious homes are incorporating sustainable decorating techniques.

Copeland says it's easier than you think to make choices that are as good for the planet as they are for your sense of style.

She says decorate naturally using plants to add pops of color and interest to your décor. Fresh plants look good and improve indoor air quality, making your house healthier, and you'll constantly be surrounded by one-of-a-kind, eco-friendly accents.

Copeland also suggests instead of buying build-it-yourself furniture with materials sourced from who-knows-where, scour local thrift stores and yard sales for pieces to make over.

A little sandpaper, some new paint or stain, bright fabrics, and a little time and energy make it possible to turn dingy coffee tables into pretty benches, worn-out cabinets into storage showpieces, and tired chairs into a new reading nook - plus, you're saving resources by choosing to re-use!

Copeland says if you can't DIY a piece of furniture or décor, check local shops before hitting the big chains. She says you'll be supporting your local economy and trimming your carbon footprint at the same time, since your new pieces won't be shipped from halfway around the world.

Decorilla.com's latest list of Sustainable Interior Designer Tips include going minimalist. The practice of simplifying, organizing and decluttering offers a perspective shift from storing stuff to selecting home possessions mindfully.

Moving towards minimalism also reflects the simple, clean look that modern design aspires towards.
With today's focus on green design, decorilla.com says hiring a sustainable interior designer and shopping eco-friendly home design products isn't as difficult as it used to be.

Any sustainable interior designer will source pieces from trusted eco friendly vendors and apply up-to-date practices like selecting materials and FF&E (furniture, fixtures and equipment) that promote good indoor air quality, are toxin-free, and are water/energy-efficient.

Published with permission from RISMedia.
The Homeowner's Secret Weapon: Vinegar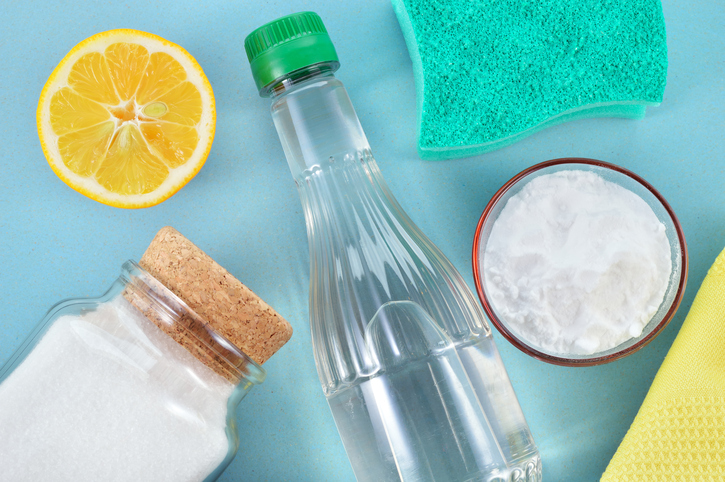 You've probably heard that vinegar can be used for a myriad of household purposes, but you probably never would've imagined some of the problems it can solve around the house. Check out some of these creative uses for vinegar from home improvement maven, Martha Stewart:

Banish odors. Have a foul smell permeating a room? Fill a dish with a half inch of white vinegar and let it stand in the room until the smell dissipates.

Get rid of rust. To get rid of rust build-up on a knife or pair of scissors, pour white vinegar over the blade then sprinkle it with coarse salt and rub with a cork. Rinse with water and wipe dry to prevent further rusting.

Make your whites whiter. Add anywhere from 1/8 cup to 1/2 cup of vinegar to the first rinse cycle of your laundry to boost the whiteness your white clothes.

Wash your windows. For streak-free windows and mirrors, clean with a solution of one part vinegar and one part water.

Clean your coffee maker. Get a fresher cup of coffee by filling the reservoir of your coffee maker with equal parts water and white vinegar. Let it run through several cups with this solution, then several more with just water before brewing your first cup of coffee.

Prevent pests. To get rid of pesky ants, pour equal amounts of water and white vinegar into a spray bottle, shake, and spray in areas where ants often appear, such as crevices by your baseboards, cabinets and window sills. Also use this solution outdoors on your deck or patio and bring to your next picnic.

Unclog the showerhead. Fill a plastic bag with undiluted white vinegar and submerge your shower head in the solution overnight, secured with a rubber band. Scrub with an old toothbrush the next day to remove all residue.

Banish weeds. Spray weeds with vinegar instead of harsh chemicals. They'll usually wither away in a day or two.

Clean your shoes. Get rid of salt and water stains on leather and suede shoes by rubbing them with a paper towel dampened with vinegar.

No more fruit flies. Fill a small container with apple cider vinegar, cover it in plastic wrap and punch a few holes in it with a needle. The flys will get trapped underneath the covering.

Source. Marthastewart.com

Published with permission from RISMedia.
Slash Seasonal Home Allergies, Now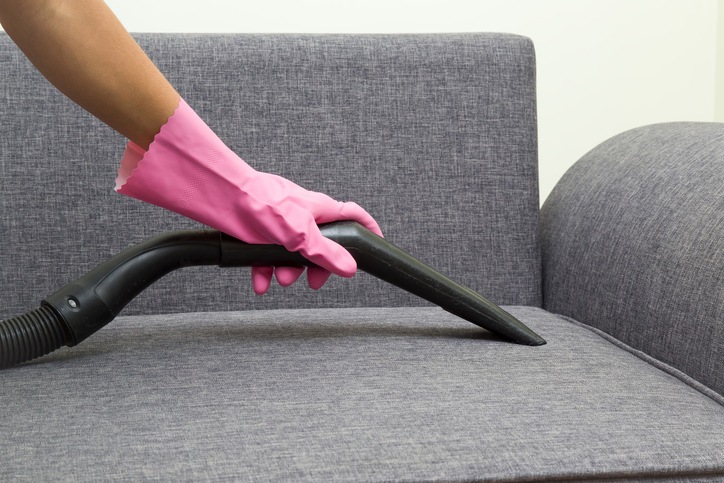 As spring moves in, the sneezing starts. Red, itchy eyes and skin, and a constant cough. Sound familiar? If you suffer from seasonal allergies, the spring struggle is real. With spring approaching, Aire Serv offers its top tips for alleviating allergies in the home.

- Start in the bedroom. The number of allergens that build up in your bedroom is tremendous, but it can be managed. First, encase your pillows, box spring and mattress in a sealed tight dust-mite-proof cover. This will prevent build-up in an area that your face is touching every single night. In addition, make sure to wash your sheets once a week to rid your bedding of any unwanted allergens.

- Vacuum and deep clean the carpet present in your home. You should vacuum carpets at least once a week.

- Choose furnishings that are easy and accessible to clean. With you and your family spending so much time in the living room, cleaning essential pieces of furniture will prevent your furniture from being a source of sneezes.

- Remove unnecessary clutter. Old knick-knacks and piles of clutter will collect dust. Store items that you wish to save in plastic bins and store in your attic or a storage unit.

- Open windows and allow for cross ventilation in your home. The air quality inside your home is usually much worse than outside, so allow the fresh air to come in and purify your home.

- As much as we love to have plants indoors to spruce up our home, this can be an area for mold build-up. Find a new home for your potted plants or cover them with aquarium gravel to prevent mold growth.

- Use a vented exhaust fan to remove cooking fumes and avoid moisture build up when cooking.

- Having a hot, humid house is the perfect growth spot for mold and dust mites. Maintain a temperature of 68 to 72 degrees Fahrenheit. Replacing air filters monthly will also help with this problem.

Source: Aire Serv

Published with permission from RISMedia.
Getting a Bump From the Tax Change? Put the Money to Good Use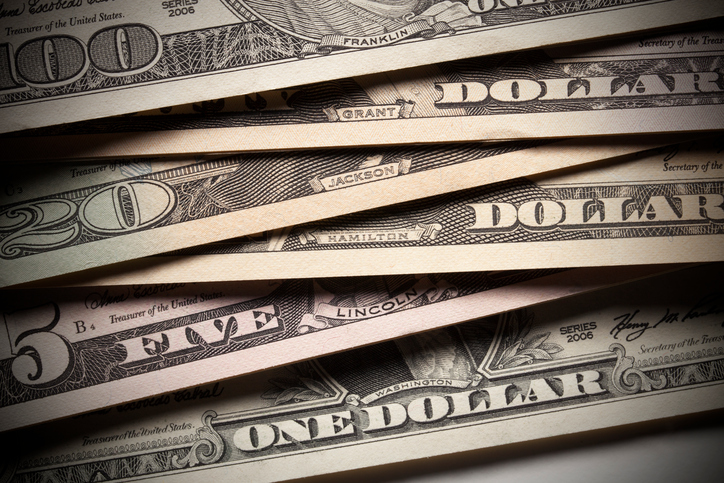 Earlier this year, the IRS released guidelines requiring employers across the country to apply new federal tax withholding tables to paychecks by February 15th. The U.S. Treasury estimates 90 percent of all payroll employees will experience higher take-home pay as a result. The monthly increase for a single person earning $50,000 is expected to be about $200.

This increase is good news for those seeking to get ahead of debt, however, financial counselors at Money Management International (MMI) say consumers must put a plan in place. Credit card, student loan, and auto lending have reached all-time national highs, while personal savings is just shy of its all-time low, according to the Federal Reserve. A survey conducted by Pollfish suggests many consumers intend to use the extra money to pay down debt, but the tax break may also compel them to spend more.

Experts warn that financial inertia and projected interest-rate hikes could impede borrowers' progress. Rising rates will increase minimum payments and the total cost of carrying debt, while curbing promotional-rate balance transfer offers. MMI notes the tax break is not permanent and encourages employees to view the tax break as an opportunity to formulate – and fund – an achievable plan to improve their financial health.

Now is a good time to learn what your best options are for effectively reducing debt, so consult a financial advisor to find out what will work best for you. While it may be tempting to spend the increased income you may receive, assess your financial picture to see if those funds are better spent by paying down debt.

Source: Money Management International

Published with permission from RISMedia.
Kickstart Healthy Habits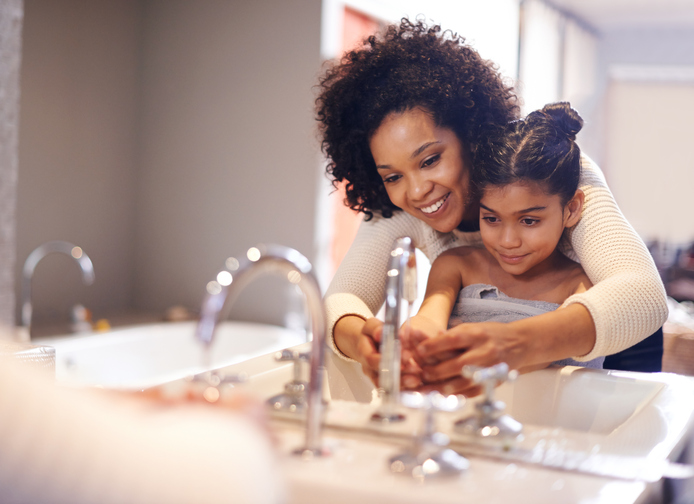 (Family Features)--When it seems that everyone around you is feeling under the weather, you can be your own best line of defense against getting sick. Help ward off sickness for yourself and your family with these self-care tips that help promote healthy habits and fight off illness.

Eat right. A diet that is rich in fruit and vegetables can give your body the immunity-boosting nutrients it needs to function properly. Avoid excess, empty calories and instead aim for meals that deliver a healthy balance of all food groups.

Wash, wash, wash. Kids and bacteria go hand-in-hand, literally. Kids' hands are everywhere, including some surfaces that may be more susceptible to bacteria. Hand-washing is a simple way to encourage healthy habits all year round. According to the Centers for Disease Control and Prevention, hand-washing is an important step to help avoid getting sick and spreading germs to others.

Get up and move. Exercise is one of your strongest weapons against illness. A regular routine that gets your blood pumping is good for overall health and your immune system. It can help flush toxins and keep your body in top condition.

Just say no. When it comes to protecting yourself and your family, give yourself permission to draw hard lines about spending time with those who aren't feeling well. Reschedule play dates or other events that might unnecessarily expose your family to germs.

Rest up. When your sleep schedule is off, so is your whole system, and that makes you more susceptible to illness. Everyone's precise sleep requirements are different; you'll know you're getting enough if you feel rested when you wake up. If you're not, and more overnight rest isn't realistic, look for ways to sneak in some extra rest time during the day.

Enjoy the outdoors. Even when it's cooler than you'd like, brief time outdoors can do plenty to lift your spirits and, in turn, your overall well-being. The fresh air and vitamin D from a bright, sunny day are free and easy ways to give your body a boost and help ward off illness.

Source: Softsoap

Published with permission from RISMedia.