Today's Top Real Estate News
Provided by RISMedia News
11/20/2017 11:04:04 PM
4 Winter Tire-Safety Tips to Practice Today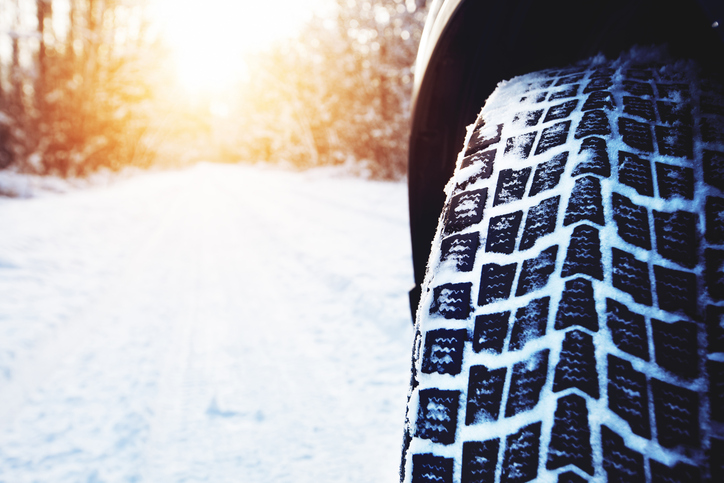 Driving in the winter can be dangerous. But even if you check road conditions and remain alert while driving, you can still be at danger if your tires aren't in tip-top shape. Below are a handful of helpful reminders from Discount Tire.

Get ready now. It is important to replace all four of your vehicle's all-season tires with winter tires if you regularly drive in temperatures 45 degrees or below, snow or no snow. Winter tires are made of a softer rubber that allows the tires to stay pliable and maintain better contact with the road through any winter weather conditions. Check online listings to find the best set of winter tires specific to your vehicle make and model and have them shipped directly to you.

Don't forget the wheels. Having a set of wheels specifically for your winter tires will save you money in the long run. Pairing a separate set of wheels with your winter tires will eliminate certain changeover costs and save your expensive wheels from the wear and tear brought on by ice, slush, snow and salt during the winter months.

Know your numbers. Check your tire pressure at least once a month to make sure tires are at the appropriate inflation level. Temperature changes affect tire pressure – for every 10 degrees of temperature change, tire air pressure changes 1 PSI (pound per square inch). Low tire pressure leads to decreased steering and braking control, poor gas mileage, excessive tire wear and the possibility of tire failure. And don't forget to check your spare tire too!

Rotate, rotate, rotate. To increase tread life and smooth out your ride, rotate your tires every 6,000 miles or sooner if irregular or uneven wear develops.

Source: www.discounttire.com



Published with permission from RISMedia.
3 Ways to Check for Air Leaks in Your Home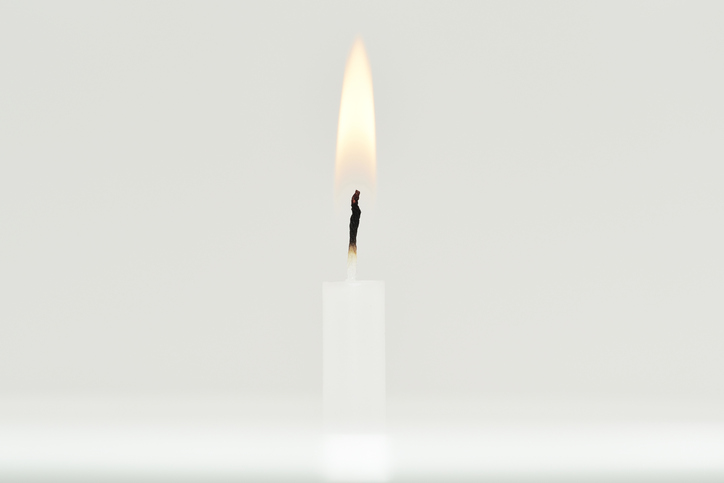 Brrr, it's cold in here! If that's what you say every time you enter your living space, despite your heater working hard, you likely have an air leak.

In a survey commissioned by Duck® brand and conducted online by Harris Poll, almost two-thirds of Americans live in a home that needs weatherization. Many of those homeowners aren't sure what products to buy or where to start. Don't let drafts sneak into your home this winter – follow the tips below to learn why weatherizing is important and how you can keep warm, and save on energy costs this season.

Where to start: Americans say that they feel large/fair amounts of drafts of cold air enter their homes through doors (24 percent), windows (25 percent) and attics (11 percent). Use these tactics to pinpoint the source of drafts in your home by:

- Holding your hand up to windows/doors to identify cracks or gaps – you should be able to feel a draft or temperature change.

- Look for daylight coming in through cracks/gaps – chances are if light comes through, so will drafts.

- Try blowing out a candle near windows, doors and electrical outlets – if smoke blows sideways, you have a leak.

Source: Duck brand

Published with permission from RISMedia.
Fraud Prevention Tips from a Pro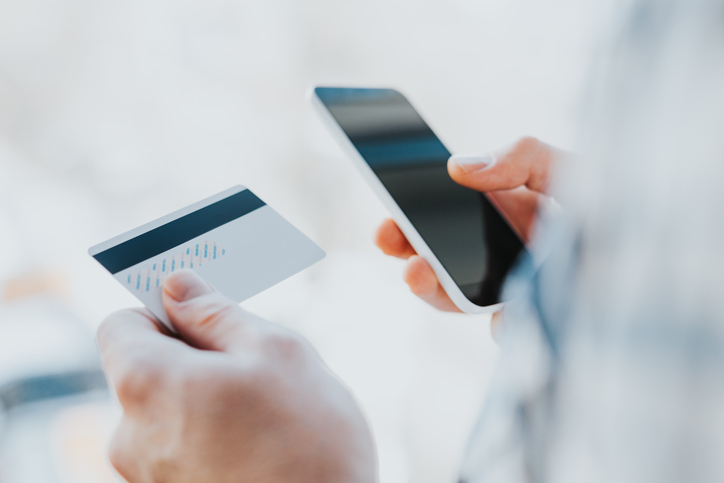 Frank Abagnale's life as a teenage fraudster was brought to life in the Steven Spielberg film, "Catch Me if You Can," based on the book Abagnale wrote about his years as a youthful con artist. After being caught, incarcerated and recruited by the FBI, however, Abagnale went on to serve the U.S. by developing sophisticated methods for defeating cyber crime for government entities, banks and businesses. Having turned down three presidential pardons, his work continues tirelessly to this day.

Here are a few of Abagnale's tips for preventing fraud and cybercrime in our everyday lives:

Shred wisely. Not all shredders are created equal. Documents shredded by ribbon-cut shredders can be reassembled fairly easily, and cross-cut shredders are not foolproof either. The only shredder that permanently destroys a document is a micro-cut shredder.

Put away your debit card. Abagnale says the only way to really protect your money is by using a credit card - that way, if the card is stolen and used for fraudulent charges, you are legally protected by the credit card company. If your debit card information is compromised, however, so are the funds in your bank account for an indefinite period of time. One obvious caveat: use your credit card, but pay the balance in full each month. The idea only works if you don't accrue interest and debt.

Use social media wisely. For Facebook in particular, do not use a profile picture that depicts a clear headshot photo. This can easily be captured by identity thieves. Instead, use a more abstract photo of yourself or show yourself in a group with others. Abagnale also recommends not including your birthdate and place of birth in your Facebook profile - more clues that make it easier for your identity to be stolen.

Avoid writing checks. Mailing checks to pay bills means the face of your check passes through many hands - exposing your key personal and checking account information to many people. Pay electronically instead, advises Abagnale.

Remember, anyone can fall victim to identity theft and fraud, so no precautions are too extreme!

Published with permission from RISMedia.
5 Ways to Ease Holiday Travel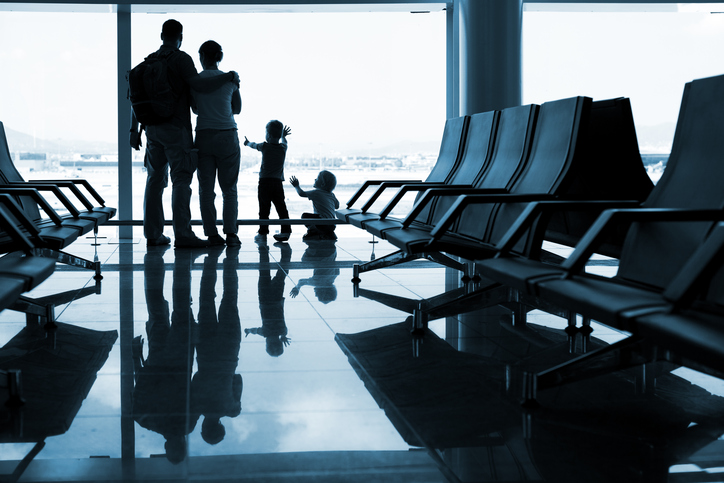 The hustle and bustle of travel during the holiday can be a major headache. To help ease your journey, MultiVu offers the following tips for smooth driving and flying this happy holiday season.

Do your homework. Before you commit to a travel plan, comparison shop. Use a travel review site such as Booking.com to cross reference lodging, car rentals, wellness retreats and more to make sure you're getting exactly what you expect before you pull out that credit card.

Protect yourself. From hurricanes to earthquakes, there's a lot that's not in our control. But something that is? Protecting our travel investment with travel insurance coverage. Travel insurance can reimburse your non-refundable expenses if you must cancel a trip due to sickness or injury and most importantly, it'll cover you for medical emergencies that may happen while you're traveling.

Lighten the load. During the holidays, consider sending unwrapped gifts in advance to your destination to lighten your load and wrapping them upon arrival. Pack a capsule wardrobe so that you can mix and match your outfits, and find out if laundry services are available at your destination so you can do a light load while on the road. Wear your heaviest clothing item, like a knitted sweater or peacoat, to lighten the weight of luggage or leave more room for packing. Think about things you don't need, and consider going more natural to save weight: hair dryer, hair spray, your entire skincare lineup (maybe just take the moisturizer and sunscreen in travel-sized containers and a mini makeup kit),

On the go games. Traveling with a brood? The best kid games on the go are the ones without small pieces and that don't make a lot of noise: cards, coloring, reading books are great. Car games that require rider participation are also a wonderful way to keep kids entertained and don't require any packing.

Source: MultiVu

Published with permission from RISMedia.
Property Claims Satisfaction Surges, Even As Catastrophes Escalate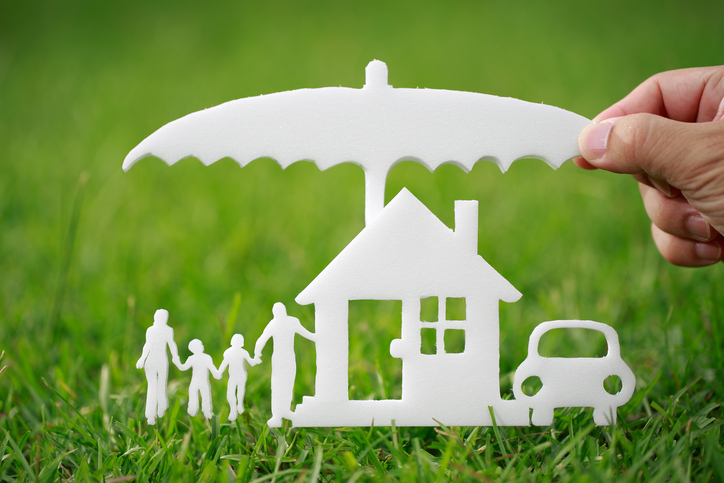 Although recent property insurance claim calls have escalated with fires, flooding and storm damages being reported all over the country, overall customer satisfaction among homeowners filing property insurance claims has reached a new all-time high.

The latest J.D. Power 2017 U.S. Property Claims Satisfaction Study notes this surge in insurance customer satisfaction corresponds with a 10-year high in catastrophic events, which are typically associated with lower satisfaction scores.

The study measures satisfaction with the property claims experience among insurance customers who have filed a claim for damages by examining five factors (listed in order of importance): settlement; first notice of loss; estimation process; service interaction; and repair process. Satisfaction is calculated on a 1,000-point scale with the overall Customer Satisfaction Index reaching a new all-time high for the study.

The largest single driver of the improvement is the settlement factor, which encompasses the fairness of the settlement amount, followed by estimation process and service interaction.

Following are some of the key findings of that 2017 J.D. Power property claims study:

- The West posts the largest improvement nationwide, amid a period where the toll from wildfires has yet to be fully reconciled. A handful of states with more volatile weather claims — most notably Texas, Florida, and Massachusetts — post flat to declining scores.

- Weather-related claims elsewhere achieve the highest overall improvement in claims satisfaction, with high wind- and hail-related claims leading the way. However, water-related claims, which tend to take longer to resolve, are linked to lower overall satisfaction scores.

- High wind and hail claims are the most frequent weather-related claims in this year's study, and both are correlated with relatively high satisfaction scores, regardless of total cycle time. Water-related claims, by contrast, are associated with the lowest satisfaction scores. On the whole, water-related claims score 39 points lower than hail-related claims.

- Slow resolution time is the primary driver of lower scores for water-related claims, with the time it took to a settle claim receiving a rating that is 0.40 points lower (on a 10-point scale) than other claims types for water-related claims.

Source: www.jdpower.com

Published with permission from RISMedia.
Let Your Photos Take Center Stage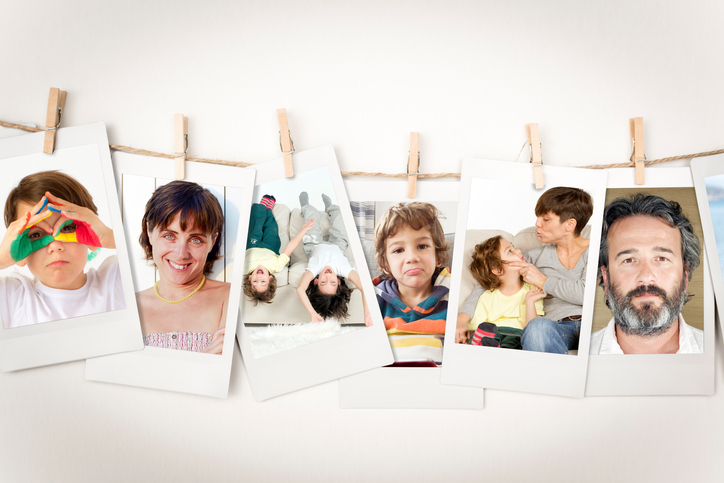 One of the many great things about today's smartphone cameras is that they allow you to take high-quality photos anywhere, anytime. The wide range of filters and settings turns amateurs into fashion photographers, travel reporters and SoHo artists.

The bad thing about this newfound accessibility to photography, however, is that most of those photos never make it off your phone. Once you take them and share a few on social media, they often get lost in the ether of the Cloud or some drive on your PC. Here are some creative ways to bring your favorite photos out from their digital recesses and into the world for you and others to enjoy on a regular basis:

Set up slideshows as screensavers on your laptop and desktop computers. You can even use this feature on your smart TV and let the slide show play when friends and family are gathered for the next holiday.

Make an annual photo book. Gather the best of your photos for a given year and flow them into an annual photo book. People will be more apt to pick up a hard copy of the year's highlights as opposed to scrolling through your phone.

Make separate albums for special trips you've taken. After all, your vacation to Fiji deserves more than a few shots on Facebook or a fleeting image on Snapchat.

Get artsy with your favorite shots. Have them printed on canvases or framed as posters to showcase in key areas of your home.

Put endearing shots of friends, family and pets on everything from pillows and throws to mugs and calendars. That way you'll be reminded of who matters most every time you use these functional items.

Consider going old school and making photos a social occasion. Invite a few friends over for a slide show of your European vacation or of your newest grandchild, and serve drinks and hors d'oeuvres. Invite them to connect their device to view their latest life event too.

These ideas will help make your photos what they're intended to be: precious memories of the people and places that matter to you.

Published with permission from RISMedia.
How-To Prepare Your Home for Holiday Guests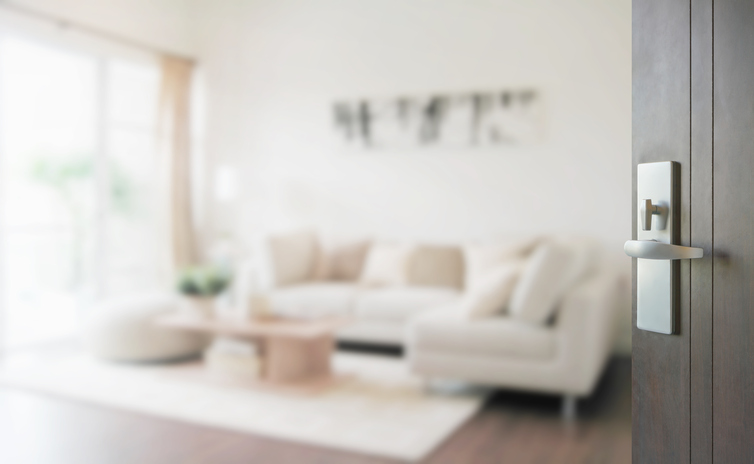 There's nothing like a full home for the holidays. Spending time with family and creating new memories can bring unparalleled joy. However, the added strain on your water pipes, septic system or electricity usage can bring stress, especially if there is a snafu in the middle of family time. Can you imagine six house guests and no working toilet, or a fridge that is suddenly out-of-order?

To help, Southern Trust Home Services offers the following preventative tips that homeowners can use to prepare their homes before guests arrive.

Clean the drains. Clogged kitchen and bathroom drains are frustrating. If they aren't flowing freely, find out why and get them cleaned before it becomes a major problem. There are do-it-yourself methods homeowners can use to unclog drains, but it can be messy and don't always provide a long-term solution. For an effective, long-term, and safe fix, we recommend calling a professional.

Check the toilets. Unfortunately, most of us don't give toilets much thought until a problem arises. Perform a self-evaluation of the condition of your toilet by asking these questions: Does it take more than one flush? Does it clog frequently? Does the water run continuously? If you answered "yes" to any of these questions, now is the time to take care of any malfunctions.

Check your garbage disposal. Remnants of each meal tend to find their way into your garbage disposal, so it's not uncommon for unseen clogs to cause bad odors or poor performance. However, before you attempt to remedy this yourself, note that hundreds of people are sent to the emergency room each year with garbage disposal injuries. Call a professional if you believe your garbage disposal may be clogged.

Consider a tankless water heater. Tankless water heaters allow water to be heated as needed. With multiple guests in your home, provide all the hot water your household needs without wasting energy to keep full tanks of water heated.

Check your air quality. You can improve the indoor air you and your loved ones breathe with just a short conversation with a licensed professional. Poor air quality can be a risk to your health, so consider investing in an indoor air quality solution.

Inspect your heating system. You pay for every moment your heating system is running, so make sure it's running efficiently. Call a professional for an inspection of your heating system to ensure you are feeling the benefits that you are paying for.

Consider a bathroom remodel. The bathroom is likely one of the most frequently used rooms in your home. Give your bathroom a facelift that will add value to your home and increase comforts. Fixtures and lighting are a fantastic place to begin, but don't forget other affordable ways to improve this frequently used room such as a new vanity, toilet, and flooring.

Check your smoke alarms. Test all your smoke alarms, replace old batteries and make sure they are properly installed. You should have smoke alarms on every floor of your home and outside all sleeping areas.

Think about electrical safety. Don't overload electrical sockets with multiple extension cords. Also, inspect all your holiday lights before putting them up. Throw away light strands with frayed or pinched wires, and consider using low energy LED Christmas lights which will help lower energy costs.

Practice sound space heater safety. Place space heaters on a level, flat surface and make sure it's at least three feet away from anything that can burn. Don't leave them unattended. Rather, switch them off when you leave the room.

Source: Southern Trust Home Services

Published with permission from RISMedia.
Upscaling: Making Treasures From Trash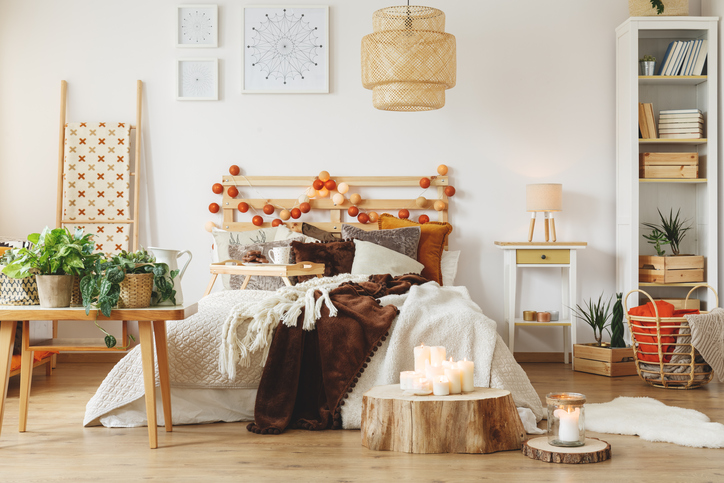 Recycling is a wonderful way to live a greener life, notes Home and Garden TV design director Nancy Fire. But it's much more fun to upcycle, she said, turning much of the stuff you might toss into the recycle bin into treasures you can use and enjoy.

Fire shared a few favorite upscaling projects with Better Homes and Gardens Magazine:

Denim dinner napkins. Don't toss those old, worn out jeans. Cut squares from the best parts of the denim, add a bit of lace or rick-rack and turn them into fanciful denim dinner napkins.

China jewelry tower. If you like pretty things on your dressing table, repurpose a few lovely but damaged or mismatched china cups or bowls by stacking and gluing them in between an upturned crystal candlestick. Great for holding your jewelry.

Toy planters. Kids tired of those little plastic toy animals? Spray them gold, and cut a hole in them just large enough to hold a small plant. They'll make a charming sight marching across your mantel or entry hall table.

Suitcase side table. Find a vintage travel trunk in the thrift store? Stand it on its side, attach short wooden legs, and use it a side table or bed table.

Board game art. Pay homage to your favorite childhood games. Create or custom frame a Parcheesi, Monopoly or Life board and hang it proudly as a whimsical work of art, and a fun conversation starter.

Mint tin game. Here's a fun idea you can keep in the glovebox and use to calm fidgety kids: Paint an empty mint tin in your favorite color and turn the inside of the lid into a mini-chalkboard for playing tic-tac-toe. You can store chalk right in the box.

Birthday card memory book. Save your favorite family birthday cards from the trash bin. Write notes in each to remember the celebration that came with it, and save then in a memory book the family can rifle through any time the mood strikes.

Published with permission from RISMedia.
Practical Ways to Promote STEM Learning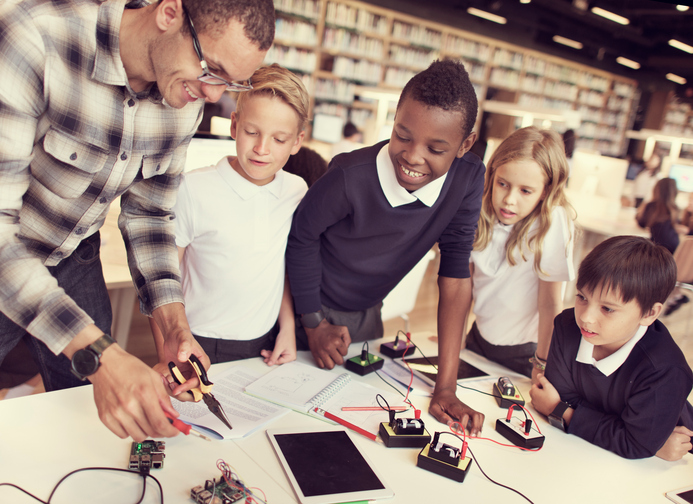 (Family Features)--Demand for workers in science, technology, engineering and math (STEM) careers continues to explode. Data from the U.S. Department of Education predicts that growth opportunities in these fields will increase 14 percent by 2020. One way to nurture kids' long-term potential is to make learning STEM subjects fun, hands-on and interactive.

Whether you're looking for fresh ideas to shake things up in the classroom or planning activities to share with the family at home, consider these creative approaches to increasing child or student interest in STEM topics.

Take a field trip: When learning occurs outside the confines of a classroom, it can create unexpected sparks of interest. Build classroom field trips or family outings around destinations that offer unique ways to highlight STEM subjects. For example, setting up a tour of a local baseball stadium may be a chance to get up close and personal with the game and the field, but it's also a way to discuss the math behind baseball. Similarly, a visit to an indoor skydiving facility is more than just exposure to an extreme sport; it's an opportunity to learn about terminal velocity and gravity. Additional options include an outdoor nature lesson, manufacturing facility, planetarium or local farm.

Introduce robotics: Between self-driving cars, drones that can aid in rescue efforts and robots that assist as a "butler" for day-to-day tasks, the future of robotics is here now. Researchers at Brandeis University found that students involved in robotics are two times more likely to take more challenging math and science courses and two times more likely to pursue STEM careers.

One option to increase interest in robotics is the TI-Innovator Rover, a robotic car that introduces middle school and high school students to the basics of coding and programming. Students without any coding or robotics experience can learn to write basic programs on their TI graphing calculators that make Rover do things like draw, dance or even crash.

Career show and tell: Seek out speakers or mentors who have real-world STEM careers, ranging from more traditional STEM fields like scientists or engineers to more unexpected jobs that use STEM principles every day, such as a fashion designer or an ice cream flavor scientist. Encourage kids to get hands-on with these careers by having guests both show and tell how they use math and science every day. For example, students can measure and cut materials to make a circle skirt, an unexpected lesson in geometry. Or they can scoop up a physics lesson on states of matter as milk transforms into ice cream.

Cook up some fun: When it comes to bucking tradition, the kitchen may not be the first place you think of to drive home the benefits of STEM learning. However, the kitchen is a perfect place to explore the chemistry of combining ingredients and hone math skills such as dividing fractions when splitting a recipe.

Solve real-world problems: Give students an opportunity to think through a real problem and come up with a solution. For example, challenge them to solve how they would create low-cost options for filtering water in countries without clean water. Through trial and error, students can learn that failure is OK and sometimes leads to a better solution.

Source: Texas Instruments

Published with permission from RISMedia.
How-To Stay Safe on the Road This Winter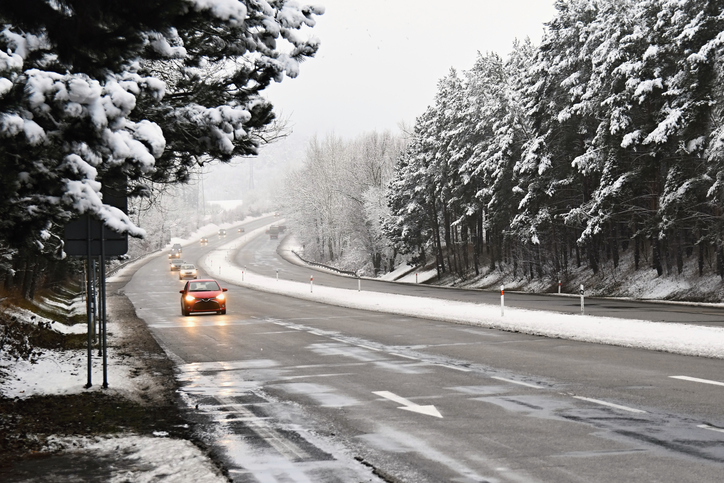 Between wintry weather and the holiday party season, the road can be a dangerous place. To keep you and your family safe all season long, consider the following tips, from Allstate.

Do a systems check. Make sure your headlights and brake lights are in working condition, along with tires, heater, defroster, brakes and windshield wipers, and that you have enough windshield washer fluid.

Play it safe. Don't drive through standing water on roads or in parking lots — it can stall your engine. Take an alternate route.

Take it easy. Give yourself extra time to get where you're going. Increasing following distance, traveling at slower speeds and accounting for the extra stopping time will help avoid collisions.

Stay alert. Give the road your undivided attention. That's especially important with slick streets and potentially dangerous conditions.

Don't panic. If your vehicle begins to slide or skid, don't slam on the brakes. Look down the road in the direction you want to go and gently steer your vehicle that way. Release the accelerator until traction returns.

Have an emergency kit. Include the tools you will need to protect yourself should a problem arise. Gloves, boots, blankets, flares, water, jumper cables, a flashlight and something for traction, such as sand or cat litter, are all helpful items to have in the car.

Party smart. Especially during the busy holiday travel season, including one of the most deadly days on the road — New Year's Day— Allstate strongly urges drivers to plan ahead and always find a sober ride home before partaking in holiday festivities.Source: Allstate

Published with permission from RISMedia.