Today's Top Real Estate News
Provided by RISMedia News
11/15/2018 2:15:18 AM
5 Swimming Pool Maintenance Errors--and Solutions
Pool owners understand how delicate swimming pool maintenance can be, and even the most seasoned pool owners can have a misconception regarding pool maintenance. To help, LOOP-LOC has compiled 5 common swimming pool plunders many pool owners make, below, along with how to avoid and fix them.

Letting a robot vacuum up algae is becoming a more common mistake as pool automation systems grow in popularity. However, these robotic vacuums are equipped with a mesh bag to push debris through, and when that debris includes algae, it clogs the bag and takes the algae gunk around your pool. Essentially, even though it seems like it's helping your algae issue, letting a robot vacuum it up really doesn't remove it at all.

What to do instead: It's time to fish out your manual vacuum from the shed and put it to work to fully remove the algae out of your pool.

Skipping a good pool scrub is not only inviting algae to spring up in the darkest corners of your pool and spread, but also letting your pool and its liner look dull and drab instead of sparkling clean. Many experienced pool owners become increasingly complacent when it comes to pool maintenance, but don't let the laziness talk you into deciding you can go another few weeks without brushing your pool.

What to do instead: A thorough pool scrubbing will make your pool look brand new, along with keeping any unwanted invaders at bay.

Shocking your pool in the daytime, while the sun is shining on your pool water. Shock works effectively to clean your pool of any chloramines and balances chlorine levels. However, shock is unstable, concentrated chlorine, and burns off at 1 ppm every hour it's under the sun. So, while you think getting your shock done in the day will free up the rest of your day, it's actually making your shock less effective.

What to do instead: Clearly, the solution is obvious: shock your pool in the evening and let it work all night long for cleaner pool water.

Pouring shock directly into your pool water is a common mistake made by new pool owners. Shock is a super concentrated chlorine, which is great for sanitizing your water, but chlorine is also a strong bleaching agent. Pouring shock directly in the water leaves your precious vinyl liner victim to bleach staining and deterioration. Besides not being a good look, the increased brittleness of the liner could possibly cause tears or leaks, two repairs you don't want to face mid-summer.

What to do instead: Dissolve the shock in a bucket of water prior to putting it into your pool to protect your liner's integrity and beauty.

Over-backwashing your pool may seem like you're just keeping things clean, but in reality, you could be doing more harm than good, on top of wasting money. Backwashing cleans the media inside your filter, but if there's little to clean, you could be reducing the life of your filter media.

What to do instead: Keep an eye on your pool's pressure gauge; when it's 10 PSI over the normal pressure, proceed with the backwash.

Source: LOOP-LOC

Published with permission from RISMedia.
Voice Command Craze Continues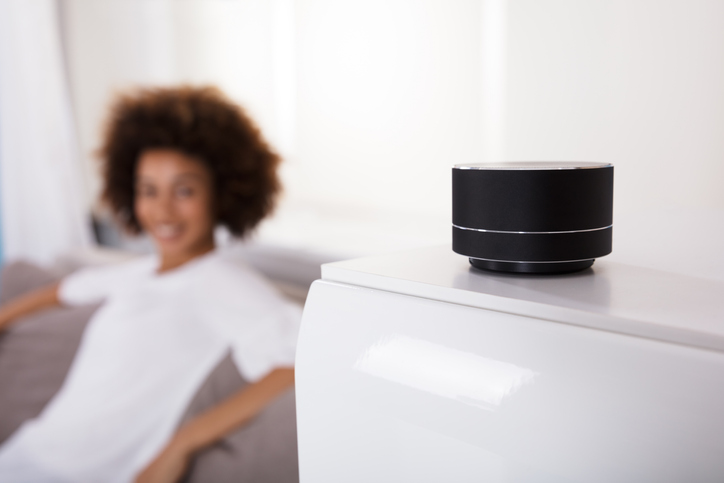 It's no surprise. We are in more in love with our smartphones than ever, with an estimated 270 million Americans viewing our mobile devices about 14 billion times per day. And according to Deloitte's U.S. edition of the "2018 Global Mobile Consumer Survey," smartphone penetration rose to 85 percent in 2018, up 3 percent from 2017, with the strongest growth among U.S. consumers aged 45 and over.

According to the survey, we're looking at our phone an average of 52 times a day...even though 39 percent of us say we would like to cut back. But turns out what we're most interested in are voice-assisted technologies, the next big movement in the world of human-computer interaction.

Here are some interesting findings to consider:

- Nearly two-thirds (64 percent) of respondents have used the voice assistant on their smartphones, up 11 percent from last year.

- Nearly half (46 percent) have used the voice assistant within the last week, if not in the last day.

- Market penetration of voice-assisted speakers has nearly doubled over the past year (growing from 12 to 20 percent).

- Sixty-nine (69) percent of respondents who own voice-assisted speakers report using their voice-assistance capabilities weekly, and 47 percent do so daily.

Of course, as Americans demand and expect their mobile devices to do more, they'll also want it done faster, so expect a rise in 5G-enabled devices. Consider the following survey results:

- Overall, 60 percent of respondents indicated that 5G is either "fairly" (34 percent) or "very" (26 percent) important to them now, compared with 55 percent who felt that way a year ago.

- That interest rose across all age groups over the past year — even among those aged 65 and over, who saw a 9 percent jump to 31 percent.

- The perceived importance of 5G is highest among the 25-34 age group (77 percent believe it's either fairly or very important).

- Interestingly, 29 percent of respondents said their current 4G/LTE network speed at home is either a little or much faster than their home Wi-Fi, compared to 27 percent in 2017.

Of course, if you're among that growing percentage trying to reduce smartphone usage, there are ways to make it happen! Try leaving your phone in the kitchen when you go to bed at night or scheduling a phone-free outing once a week. This will help balance out our growing dependence mobile world.

Published with permission from RISMedia.
3 Common New Parent Questions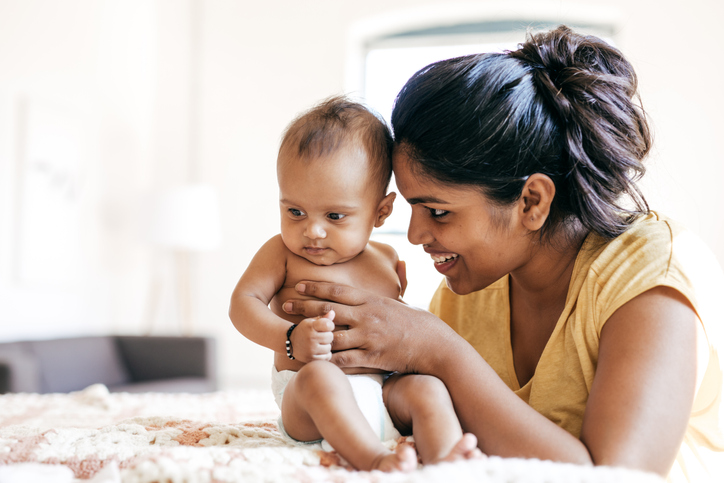 (Family Features)--Almost every new parent knows the feeling: It's 2 a.m., you're bleary-eyed and you want nothing more than everyone to get some sleep. However, you're up, and so is your new baby.

Though most parents wish their little one could tell them what's keeping him or her awake, sometimes there's no clear answer.

To help parents who are looking for answers to the questions that keep them awake, including those regarding poop, sleep and tummy time, the experts at KinderCare, who've been caring for new babies for almost 50 years, offer this advice.

1. Why is my baby's poop a weird color?

Flashback to before your baby was born: You probably never imagined you'd be searching the internet for answers to questions about poop. Yet here you are, and many new parents know how you feel.

When you have questions about poop, however, you may find there's an app for that. Many apps also track sleep, feeding, pumping, weight and more, making them useful tools to add to your new-baby starter kit.
If you see a change in your baby's poop, track it. It might be no big deal, but it's easier to remember what happened a week or even a day ago when you have all the data right at your fingertips. Also remember, if you see anything out of the ordinary, it's worth a quick call to your doctor's on-call nurse hotline to make sure it's nothing to worry about.

2. What's the big deal about tummy time?

You've probably read how important tummy time is for developing your baby's muscles to get ready for all of the crawling, rolling, scooting, sitting and walking ahead. While your baby's back is still the safest place for him or her to sleep, awake and supervised tummy time is important, too.

Tummy time doesn't have to be long to be effective. Talk to your doctor to see what's recommended for your baby. Though tummy time can be any time, you might be more successful right after a nap or diaper change when your baby is well-rested and comfortable.

If your baby just won't take to tummy time, try making it fun with toys and make sure you're getting down on the floor to play, too!

3. What if my baby just won't go to sleep?

It's never easy to hear your baby cry, but Dr. Elizabeth Super, a pediatrician and children's sleep specialist with the pediatric sleep medicine program at Oregon Health & Science University's Doernbecher Children's Hospital, has some advice for sleep-deprived parents.

According to Super, by around 6 months of age, many babies no longer need a middle-of-the-night feeding and are ready to start learning how to self-soothe. However, about 25 percent of 1-year-olds still have problems waking up in the middle of the night.

"They should be sleeping through the night and can be doing it, but it's very common that they're not," Super says. "Know that lots of kids have sleep issues, and sleep issues will come and go as they grow."

In other words, if your baby has trouble sleeping, you're not alone. There's no one-size-fits-all solution, and it's important to choose an approach that fits your family. That might mean adjusting your schedule to accommodate an earlier baby bedtime (Super recommends 7-8 p.m.) or coming up with a simple bedtime routine like taking a bath, brushing teeth, reading a book, and going to bed.

Source: KinderCare

Published with permission from RISMedia.
Veteran? Stay Vigilant for Scams
If you're a veteran, it's important to be aware of several veteran-specific scams that have been surfacing as of late. According to a recent AARP survey, veterans are twice as likely to fall victim to scammers as the population at large. To help, the U.S. Postal Inspection Service and its Operation Protect Veterans gives us a rundown:

"Secret" Veteran Benefits Scam: Veterans are told they qualify for "secret" government programs or benefits that offer thousands of dollars—but first, scammers attempt to collect personal information or a fee.

Fake Charitable Giving Request: Scammers are running bogus charities that claim to help fellow veterans.

Benefits Buyout Offer: Veterans in need are being taken advantage of by scammers who are offering a quick, upfront buyout—usually at a fraction of the value—of future disability or pension payments.

VA Loan Scams: Scammers are offering to refinance VA loans at very low rates.

Bogus Employment Scam: Scammers are posting fake job descriptions to collect personal information from a veteran's job application, or they are charging veterans an employment fee.

Source: U.S. Postal Inspection Service

Published with permission from RISMedia.
Traveling? Avoid Suitcase Strain with These Tips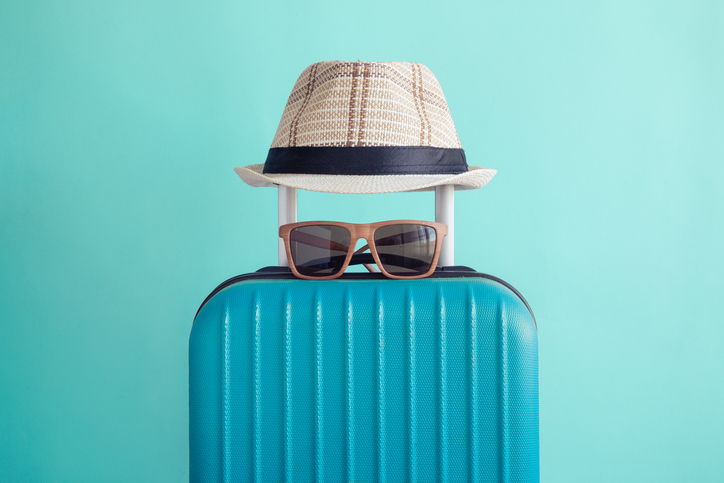 Traveling can be a fun, exciting experience. Straining your back from a heavy suitcase? Not so much. According to the U.S. Consumer Product Safety Commission, over 85,000 people were treated for injuries related to luggage in 2017 alone.

"Hurting your neck, back, or shoulders can put you out of commission for a long time," says AAOS spokesperson and orthopaedic spine surgeon Charla Fischer, MD. "You can prevent that by packing lightly, using sturdy luggage with wheels and handles, and using good form when carrying or lifting bags."

To help, the AAOS offers the following advice for lifting and carrying luggage:

- Avoid purchasing luggage that is too heavy or bulky when empty.

- Use smart packing techniques. When possible, place items in a few smaller bags instead of one large luggage piece.

- To lift luggage, stand alongside of it and bend at the knees. Try to limit bending at the waist. Lift the luggage with your leg muscles. Grasp the handle and straighten up. Once you lift the luggage, hold it close to your body.

- Do not twist when lifting and carrying luggage. Point your toes in the direction you are headed and turn your entire body in that direction.

- Do not rush when lifting or carrying a suitcase. If it is too cumbersome, get help.

- Do not carry bulky luggage for long periods of time. When possible, use the airline's baggage service when traveling with heavier items.

- Carry pieces in both of your hands rather than one hand off to the side. This can decrease stress to the spine. Less weight on any one arm can also reduce the risk of developing "suitcase elbow," a chronic condition similar to "tennis elbow."

- When placing luggage in an overhead compartment, first lift it onto the top of the seat. Place your hands on the left and right sides of the suitcase and lift it up. If your luggage has wheels, make sure the wheel-side is set in the compartment first. Once wheels are inside, put one hand atop the luggage and push it to the back of the compartment. To remove the luggage, reverse this process.

- When using a backpack, make sure it has two padded and adjustable shoulder straps to equally balance the weight. Choose a backpack with several compartments to secure various-sized items, packing the heavier things low and towards the center. Slinging a backpack over one shoulder does not allow weight to be distributed evenly. This can cause muscle strain.

- When using a duffel or shoulder bag, do not carry it on one shoulder for any length of time. Be sure to switch sides often.

- Do not drag rolling luggage when climbing stairs–carry it instead.

Source: AAOS, OrthoInfo.org.

Published with permission from RISMedia.
5 Ways to Find Your Morning Workout Motivation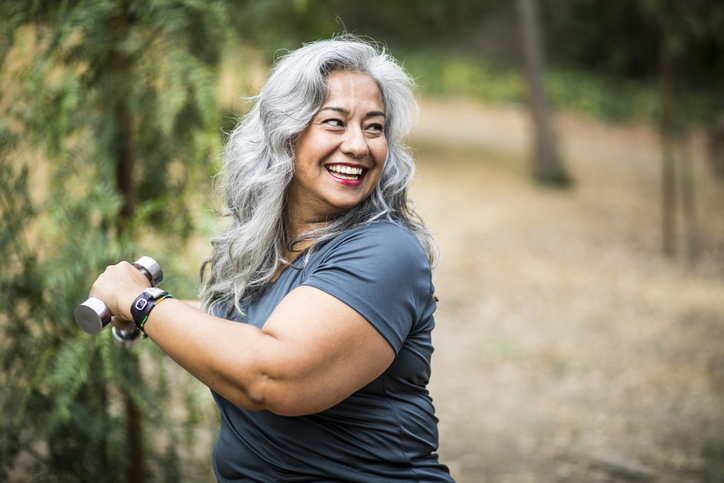 (Family Features)--For many people, hitting the gym in the morning leaves less time for excuses or interferences.

However, finding the motivation to get up and workout first thing can be a huge hurdle. If you're looking to make your early workout successful and one you'll actually stick with, consider these tips:

Get Out of Bed, No Matter What. Making the first move may be the hardest part. Try setting two alarms and keeping them away from your bed. Walking across the room immediately after your alarm sounds gets you up and helps deter you from pressing snooze. Even sleeping in your (clean) workout clothes can make it easier to get going once you're up.

Find a Workout Buddy. Having a partner can be motivational and help hold you accountable. It's often easier to push through a tough workout when someone else is keeping you in check.

Commit to a Class. There are many ways to work out in the morning, and it's up to you to decide what kind of exercise is best suited for your fitness goals. Consider the potential benefits of a scheduled class: working out with a group gives you an appointment to keep, a set time and place and an instructor and team to push and encourage you even when you feel like giving up.

Refuel for the Day (and Workouts) Ahead. Post-workout nutrition is critical to refueling your body after a tough workout, allowing you to take on the day ahead.

Give Yourself a Break. Keep in mind that after exhaustive endurance exercise, your body needs rest time (24-48 hours) to adequately replace your depleted glycogen stores. Take some time to let your body and mind prep for the next workout.

Published with permission from RISMedia.
Tips for Cooking Safely This Holiday Season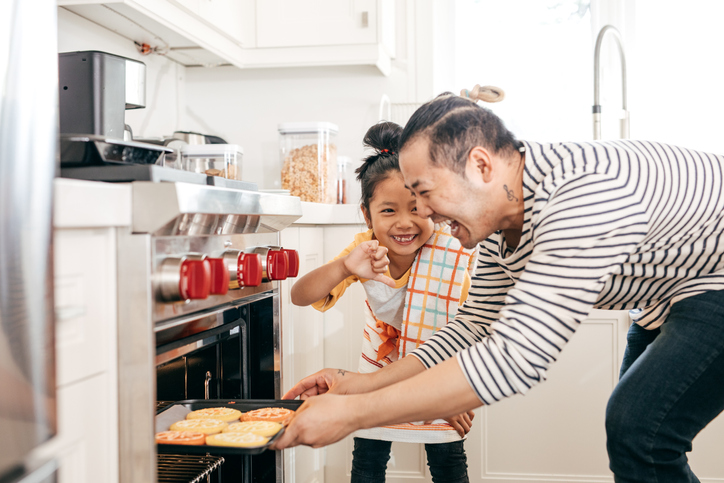 The holidays are a fun, joyous time of family, friends, and hustle bustle. But as you whip up a masterpiece in the kitchen, it's important to be mindful of safety, especially at a stressful time when your thoughts may scatter. Below are a few safety tips from the American Red Cross.

- Install a smoke alarm near your kitchen, on each level of your home, inside bedrooms and outside sleeping areas. Use the test button to check it each month. Replace all batteries at least once a year if your smoke alarm requires it.

- Consider purchasing a fire extinguisher to keep in your kitchen. Contact your local fire department to take training on the proper use of extinguishers.

- While cooking, don't wear loose clothing or sleeves that dangle.

- If you are frying, grilling or broiling food, never leave it unattended—stay in the kitchen. If you leave the kitchen for even a short period of time, turn off the stove.

- If you're simmering, baking, roasting or broiling food, check it regularly.

- Use a timer to remind yourself that the stove or oven is on.

- Keep kids and pets away from the cooking area. Make them stay at least three feet away from the stove.

- Keep anything that can catch fire—pot holders, oven mitts, wooden utensils, paper or plastic bags, food packaging, towels or curtains—away from your stove, oven or any other appliance in the kitchen that generates heat.

- Clean cooking surfaces on a regular basis to prevent grease buildup.

- Always check the kitchen before going to bed or leaving home to make sure all stoves, ovens, and small appliances are turned off.

Source: American Red Cross

Published with permission from RISMedia.
7 Really Cool Gadgets for Holiday Giving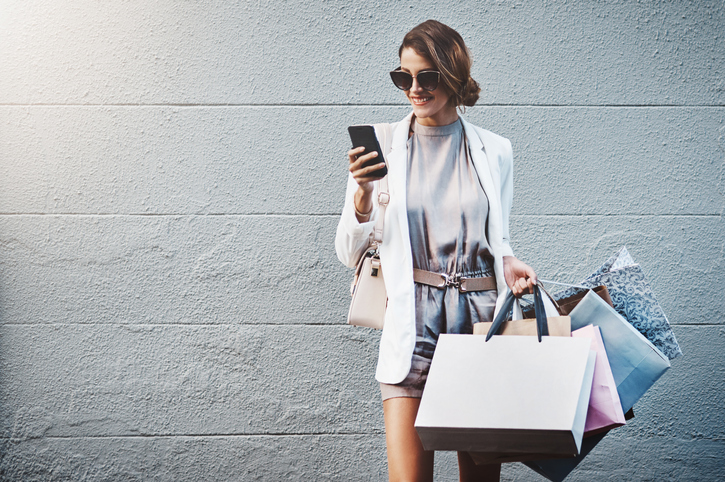 Confirmed gadget-lovers always seem to know what's hot and what's not in the wide world of electronics. For those who may be technology-challenged, the in-the-know editors at MySmartGadgets.com recommend a few of the coolest gadgets to consider for yourself and/or for this year's holiday giving:

Turn your phone into a charging device – Don't shell out big bucks for a new phone because your old one drains power too fast. Check out the Energix Charger, a thin little adapter that turns your phone into a wireless charging device.

The keychain of the future – Forget that clunky ring of keys. Attach all your keys to KeySmart in less than 60 seconds, no tools required, and feel the difference in your purse or pocket.

Warm up a single room – Why heat up your whole house when you can heat one room with Heatbuddy, a small, portable, energy efficient plug-in heater you can adjust for temperature in a snap?

Take the stress out of car repairs – Car owners who panic when the engine light comes on will appreciate a gadget called FIXD, which plugs in beneath the steering wheel and tells you why the light is on, how severe the problem is, and how much it will likely cost to fix. Invented by a couple of Georgia Tech grads, it operates via a free app you can get on your mobile phone.

Find those missing keys or even your car – The absent-minded will appreciate the XY Find It, which can find what you're looking for in seconds from up to 300 feet away. Attach the coin-sized gadget to any item you wish – even your dog! – and use the app on your phone to find it.

A safe that goes wherever you do – As seen on Shark Tank, FlexSafe is a slim, portable safe designed to keep your stuff safe in any public place. Store your phone, cash, credit cards or other valuables in it, then lock and secure it to any fixed item.

Fall asleep faster – Retrain your brain to fall asleep faster. Designed by insomniacs, a new sleep solution called Dodow sits on your nightstand and projects a rhythmic glow on your ceiling that helps you fall asleep faster and sleep better.

Published with permission from RISMedia.
5 Ways the Whole Family Can Eat Healthy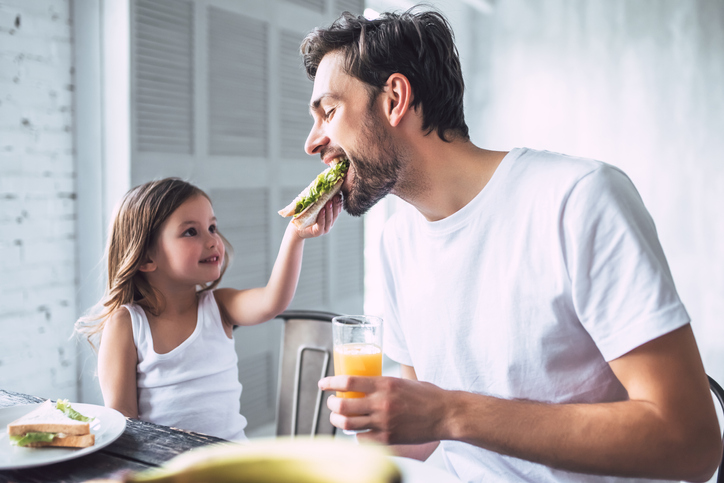 (Family Features)--People are understandably conscious about the foods they're eating and where they come from. The human eating space has seen the rise of whole, clean and natural foods, and in the last couple years, the trend has even moved into pet foods.

Many pet parents who eat healthy and care about where their food is coming from have those same thoughts about their pet's food, as well as their family's. Healthy eating is as simple as being mindful of what you eat and being more aware of the origin of your food and its ingredients.

These tips from Nutro.com can help your whole family lead a more healthy life.

1. Nosh on Nutrients – Opt for healthy, recognizable ingredients instead of overly processed foods. Make sure you're providing your family with plenty of fruits, vegetables and quality proteins. These ingredients are also beneficial for dogs, so look for a pet food that includes them as well.

2. Be Mindful of Your Meals – Being more aware of what you're putting into your body is a first step toward making better choices. Try keeping a food journal to keep yourself more accountable for everything you eat. Jot down when you eat and how it makes you feel to help recognize which foods are making you feel good and which ones aren't.

3. Have Dinner at Home – When you cook dinner at home, you have more control over the ingredients your family is consuming. Try to cook at home most nights to avoid potentially unhealthy restaurant fare that could have an unexpectedly high calorie count. It's also an opportunity to spend quality family time at home and build cherished memories. Allow your dog to share in the family experience by serving him dinner at the same time. Plus, he'll likely be less tempted to beg for table food if he has his own bowl to keep him busy.

4. Teach Your Tots – Educate your family members about nutrition and include them in the process, from the grocery store to the kitchen to the table. The more you know about your food and the nutrition it provides, the healthier the choices you can make to maintain a healthy life. By incorporating your kids in the kitchen and allowing them to help cook, you can set them up for a greater chance of success in their own kitchen someday.

5. Don't Forget the Dog – Some pet food brands make it simpler to share a food philosophy with your pet. Just like the food you'd want to feed your family, look for dry dog food recipes made with real, recognizable ingredients as close to their native form as possible.

Published with permission from RISMedia.
Small Businesses: Tips to Simplify Your Tech Setup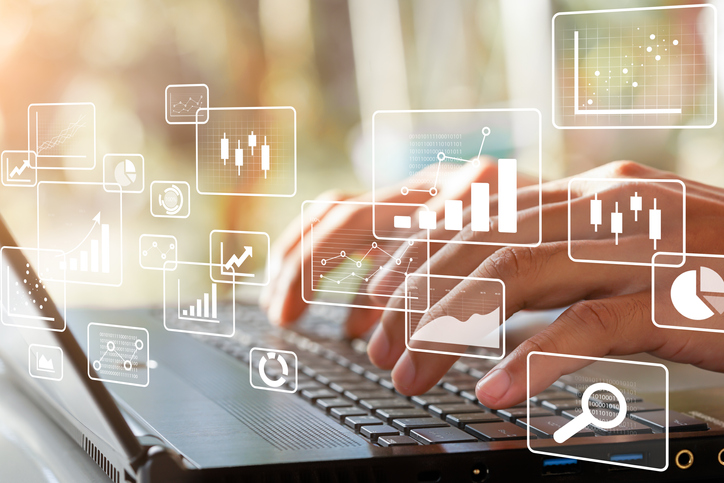 As a business owner, your life is already complicated. Your technology, however, doesn't need to be. Below are several tips from Cartridge World to help small businesses save both time and money.

Upgrade Your Wi-Fi. Nothing is as frustrating as a Wi-Fi crash when sending an important email, giving a presentation, uploading important documents, etc. Upgrading your Wi-Fi is one of the simplest ways to take office technology to the next level and ensure less hiccups. Furthermore, place routers as close to computers as possible for optimal strength and speed.

Invest in a Multi-Function Printer. Whatever the function of a small business, odds are printing, scanning and copying documents are taking place, and there is no need to have three different machines to handle each of these tasks. Invest in a multi-function printer to have all this functionality in one device while increasing efficiency and saving space.

Explore Money-Saving Options. Small businesses can further explore budget-saving printer options such as Cartridge World's 'Why Buy A Printer?" program to ensure quality equipment while not breaking the bank. This program allows for companies to receive a business class printer(s) and multifunction devices with all printer maintenance and on-site service included at no additional cost in exchange for the purchasing of toner cartridges at Cartridge World.

Increase Security Firewall. Most small businesses have anti-virus software, but the protection shouldn't stop there. With one in three Americans hacked in the past year, it's now more important than ever to protect your business. To keep sensitive work documents and communications safe, add different smart internet firewalls to your space to help ensure safety.

Evaluate Laptops/Desktops. The average lifespan for desktops and laptops are painfully short (three to eight years for a desktop, two to five years for a laptop). If a desktop/laptop hasn't been upgraded, is slow, lacking space to store files and is a hassle to install the latest software, it's most likely time to invest in a new system.

Invest in a Backup Drive. To ensure the safety and protection of important documents, operating systems and programs, invest in a backup drive to give your small business peace of mind. Be sure to keep this equipment up to date as this vital tool does have a finite lifespan.

Source: Cartridge World

Published with permission from RISMedia.