Today's Top Real Estate News
Provided by RISMedia News
5/28/2017 4:23:05 AM
How to Avoid a Home Robbery This Summer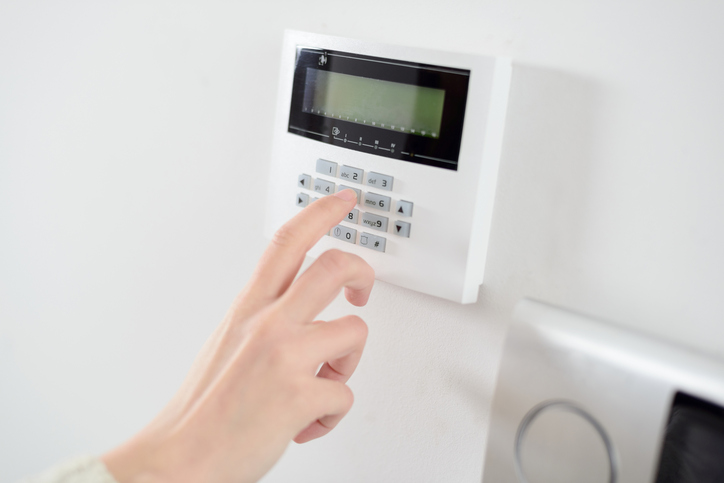 Nothing will stunt the joy of summer faster than a home robbery. But as homeowners head out on daytrips or long vacations, their homes are ripe for robbers casing neighborhoods for empty houses.

"According to the FBI, summer is the peak season for burglaries as people head outdoors and on vacation," said Melina Engel, vice president of marketing with SimpliSafe.

SimpliSafe offers the following tips to help keep your home secure all season long.

Have someone mow your lawn. There's nothing like bushy grass to flag that you're out of town.

Put a "stop" on your mail. Skip the online shopping before you go away. If something slips through the cracks, have a friend or neighbor keep an eye out for packages and mail piling up. Packages on doorsteps are ripe for the picking and can clue that you may be away.

Put your lights on an automatic timer, and not just one light. Rotate them so it gives the impression that someone is home.

Install a motion-sensitive floodlight to scare off critters and potential burglars alike.

Be careful about open windows. As warm weather arrives and windows fly open, don't forget to close and lock each one, especially on the ground floor, before you hit the road.

Get to know your neighbors. If you're not already on a friendly basis with your neighbors, now is the perfect time to dust off your tollhouse cookie recipe and swing by with a sweet treat and your contact info, in case they spot something suspicious.

Source: SimpliSafe

Published with permission from RISMedia.
The Cheapest (and Priciest) Places to Live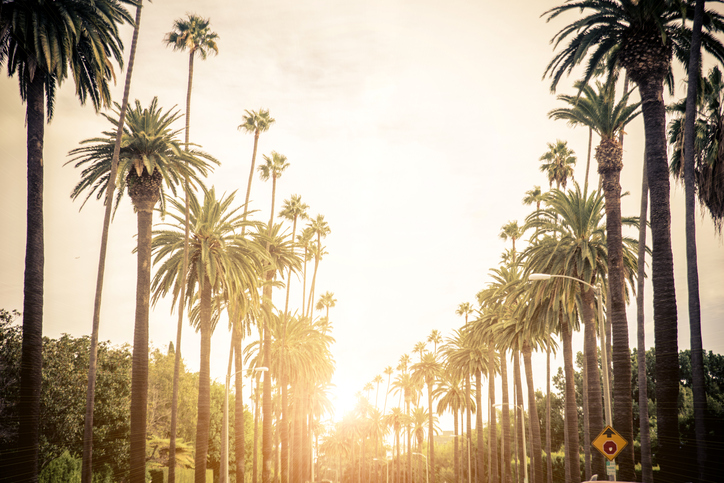 Strapped for cash and struggling to live in your current locale? You may want to consider making a move. A new study from GoBankingRates.com shook down the most and least expensive cities across the country. Below are the results.

Top 5 Cheapest Places to Live

- Virginia Beach, Va.
- San Antonio, Texas
- Oklahoma City, Okla.
- Omaha, Neb.
- Arlington, Texas

Top 5 Most Expensive Places to Live

- San Francisco
- Los Angeles
- Oakland, Calif.
- New York City
- Anaheim, Calif.

Looking for a bit more info? The study shows that Virginia Beach, Va., has the highest median income ($66,634) of the 15 best cities for saving money. Of the cheapest cities to live, Wichita, Kan., has the lowest median list price ($137,250).

At $4,500, San Francisco, the worst city for saving money, has the highest median monthly rent of any city included in the study. San Francisco also has the highest average gas price ($3.16) and highest median home listing price ($1,195,000). Bakersfield, Calif., has a 10.9 percent unemployment rate, the highest of any city in the study.

Of all the cities examined, Honolulu, Hawaii, has the highest average monthly cost of groceries ($490.53).

Source: http://www.gobankingrates.com

Published with permission from RISMedia.
Advice for Grads: Act Like a Leader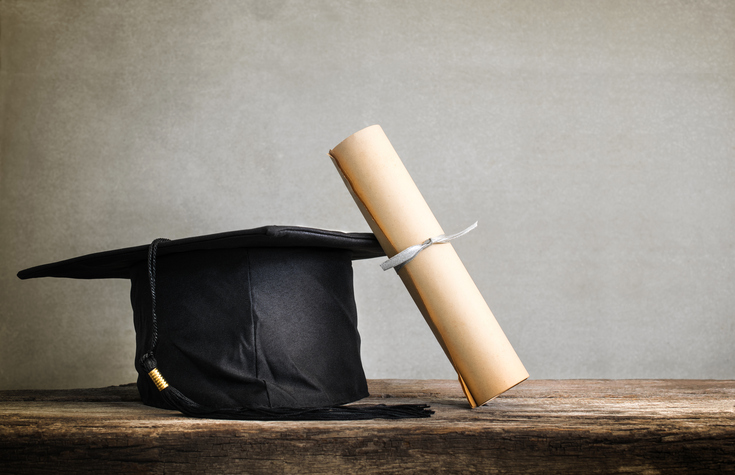 Newly minted college grads usually have one overarching goal: find a job. While most are understandably consumed with where to work and what kind of salary they may be able to score, some say that those first entering the workforce should also be thinking about how to become an exemplary leader.

"When you're looking for that first job, keep in mind that 97 percent of employers believe that leadership development should begin by age 21," says Jim Kouzes, coauthor along with Barry Posner of the sixth edition of The Leadership Challenge: How to Make Extraordinary Things Happen in Organizations (www.leadershipchallenge.com). "If you haven't started your leadership development by now, you should. You probably won't be in an 'official' leadership position immediately, but from your very first day, you can set the example for others, inspire others, challenge yourself to improve, collaborate with others, and encourage others to do their best."

Kouzes and Posner emphasize that leadership is not about a title and delegating to others - it's about relationships, credibility, passion and conviction, and ultimately about what you do.

"Everyone has the capacity to be a leader," says Posner. "It's not some mystical inborn quality. It's an observable pattern of practices and behaviors, and a definable set of skills and abilities. As one young leader told us, 'You never know where one step will take you. And you never know where the next one will lead. The difference in being a leader is that you take that step.'"

Kouzes and Posner's research led them to develop the following Five Practices of Exemplary Leadership®:

Model the Way. Exemplary leaders know that if they want to gain commitment and achieve the highest standards, they must be models of the behavior they expect of others. Eloquent speeches about common values, however, aren't nearly enough. Leaders' deeds are far more important than their words, so words and deeds must be consistent.

Inspire a Shared Vision. People talk about their personal-best leadership experiences as times when they imagined an exciting, highly attractive future for their organization. To enlist in a shared vision, people must believe that leaders understand their needs and have their interests at heart. Leaders forge a unity of purpose by showing constituents how the dream is for the common good.

Challenge the Process. Every single personal-best leadership case involved a change from the status quo. Not one person claimed to have achieved a personal best by keeping things the same. Leaders venture out. They also know that innovation and change involve experimenting and taking risks. One way of dealing with the potential risks and failures of experimentation is to approach change through incremental steps and small wins. Try, fail, learn. That's the leader's mantra.

Enable Others to Act. Achieving greatness requires a team effort. Leaders foster collaboration and build trust. The more people trust their leaders, and each other, the more they take risks, make changes, and keep moving ahead. When leaders enable people to feel strong and capable, they'll give it their all and exceed their own expectations.

Encourage the Heart. The climb to the top is arduous and steep. People become exhausted, frustrated, and disenchanted. They're often tempted to give up. Genuine acts of caring uplift the spirits and draw people forward. Recognizing contributions can be one-to-one or with many people. It can come from dramatic gestures or simple actions. It's part of the leader's job to show appreciation for people's contributions and to create a culture of celebrating values and victories.

"There are many opportunities to make these five practices part of your life, while you're working at a temporary job, before you get a position in your desired field or even before you have a paying job at all," says Kouzes. "You can inspire others right now. You can encourage others. You can shake up the status quo and take some risks. These are the hallmarks of exemplary leaders."

Published with permission from RISMedia.
How to Help Your Team Enjoy Their Summer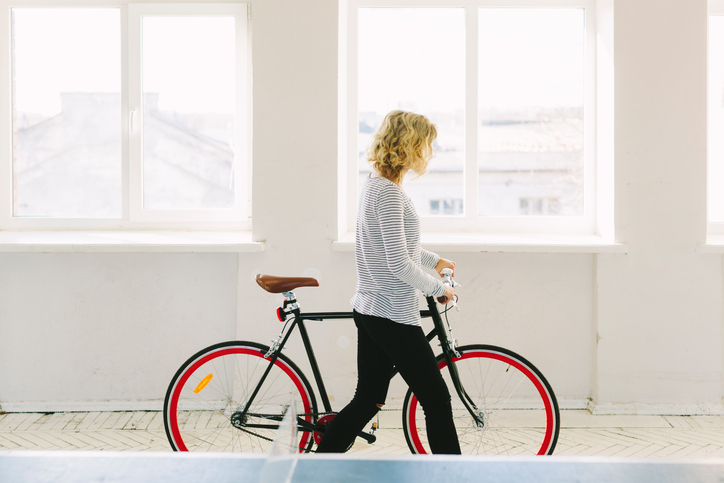 As a business owner, you've likely witnessed your employees "checking out" for the summer. Rather than fight against this, encourage your workers to enjoy the summer sun as much as possible so when they are in the office, they are focused and productive. How can you help your employees? According to an OfficeTeam survey, workers surveyed said they're most interested in flexible schedules (39 percent) and the ability to leave early on Fridays (30 percent).

OfficeTeam offers managers five tips to help staff make the most of summer at work:

Perk up. Give employees more control over how they spend their time by offering flexible schedules and occasionally letting them leave early on Fridays. Just make sure policies are clear so business can continue as usual.

Rally for rest. Remind workers to take time off, and set an example by doing so yourself.

Venture out. Holding meetings outdoors or while taking a walk is a great way to get fresh air while accomplishing business objectives.

Have some fun. Plan an ice cream break, picnic or group outing. Employees will appreciate being able to relax and bond with colleagues in a non-work setting.

Dress down. Allow staff who aren't customer- or client-facing to wear more casual attire, as long as it doesn't detract from work. You might even consider instituting themed Fridays where Hawaiian shirts or sports apparel are encouraged.

Source: http://www.officeteam.com

Published with permission from RISMedia.
The 10 Worst Money Mistakes You Can Make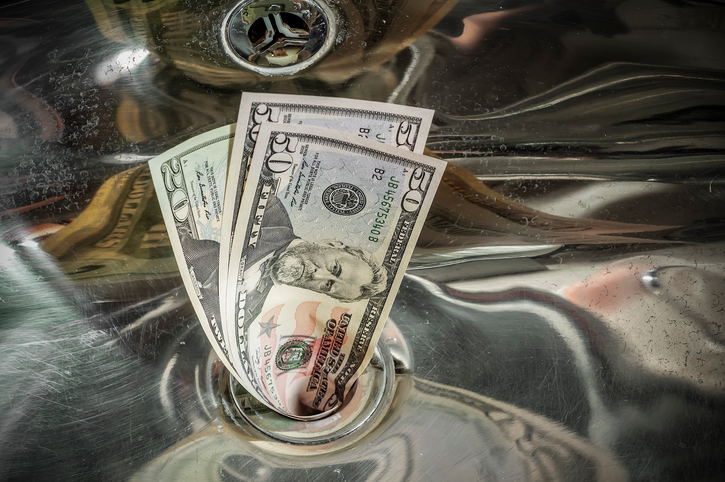 Successful money managers share a simple strategy: spend less than you make over a long period of time and invest the difference.

But the author of ESI Money, an online blog written by a reclusive "50-something retiree who has amassed a sizable net worth," suggests a list of the 10 worst things you can do to sabotage your financial independence:

Not having an emergency fund – Emergencies arise in every life, and not being prepared to cover them can throw you into debt. A rule of thumb is to sock away six months of living expenses.

Not having a will – Money Magazine reports 57 percent of Americans don't have a will, including 69 percent of parents with kids under 18. But without a will, the state decides what happens with your finances. Make a will and update it regularly as your life situation changes.

Not having enough insurance – Like an emergency fund, insurance can protect or replace your assets in the event of almost any misfortune. In addition to life insurance, you should have health, auto, homeowner or renter's, long-term disability, and, arguably, long-term care insurance.

Marrying the wrong person – Spouses should have similar financial goals and habits. If one is a spendthrift, you're in trouble. It's a good idea to discuss your financial objectives before you tie the knot.

Not saving – Putting money aside is essential if you are going to be able to invest. Experts suggest saving 10 percent of your salary.

Buying too much house – It's well-known that Warren Buffet lives in the same modest home he purchased many years ago. Don't buy a home that requires a mortgage that is more than twice your household's annual realized income.

Waiting to invest – the factors that determine how well your investments turn out are the amount you invest, the return rate, and how long you are invested. The longer you wait to invest, the more you are costing yourself.

Being in debt – paying interest on debt can cost you big-time over the years. Avoid it like the plague.

Not maximizing your career – Develop and execute a plan to make the most of your working life. Your earning potential is dependent on your good health and initiative.

Overspending – It's tempting to splurge, but develop a budget and stick with it.

Published with permission from RISMedia.
How to De-Stress Your Vacation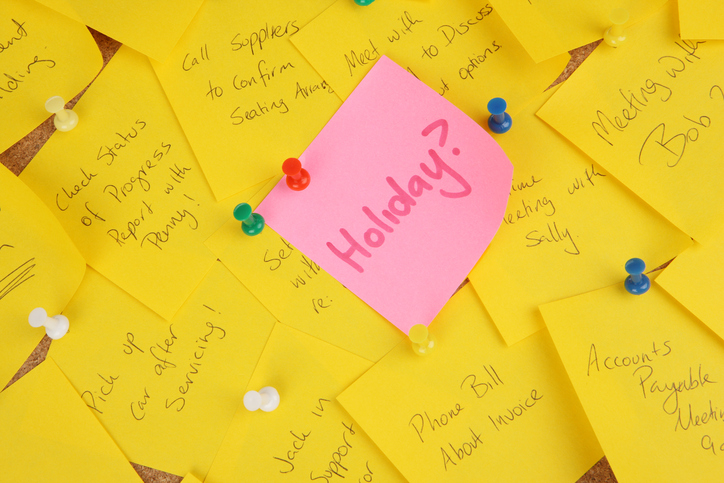 There's nothing worse than taking time off to spend with your family, only to drag your work stress along for the ride.

According to a new CareerBuilder survey, 3 in 5 workers (61 percent) say they are burned out in their current job, and 31 percent report high or extremely high levels of stress at work, yet a third of all workers (33 percent) have not taken or do not plan to take a vacation this year.

CareerBuilder offers the following tips so you can kick back and relax this vacation--and leave your work woes in the office where they belong.

Tell everyone you're off: People will think twice about contacting you about the small stuff if they know you're on vacation. So whether you're planning a quiet staycation or a trip halfway around the world, let your manager, colleagues and clients know you'll be off the clock. In addition, set an out-of-office message to let folks know you won't be answering emails or phone calls — or, if you will stay connected, explain in the auto-reply that they shouldn't expect a reply right away.

Deploy and delegate: To make sure business and client needs are taken care of in your absence, set the auto-reply on your email to provide the names and contact information for the colleagues who are covering for you. Be sure to give those coworkers any important files, project statuses and other pertinent information so they won't have to contact you unless it's an absolute emergency.

Set aside check-in times: If you can't resist the call of duty — or find it nearly impossible to relax without knowing all is well — consider setting aside some time each day to touch base. Checking in once in the morning and once in the evening may give you peace of mind and permission to stop thinking about work the rest of the day. That way, you can leave your work phone turned off — and not feel bad about it — when you're supposed to be relaxing and having fun.

Source: www.careerbuilder.com.

Published with permission from RISMedia.
Moonlighting Goes Mainstream: 85 Percent of Workers have a Side Gig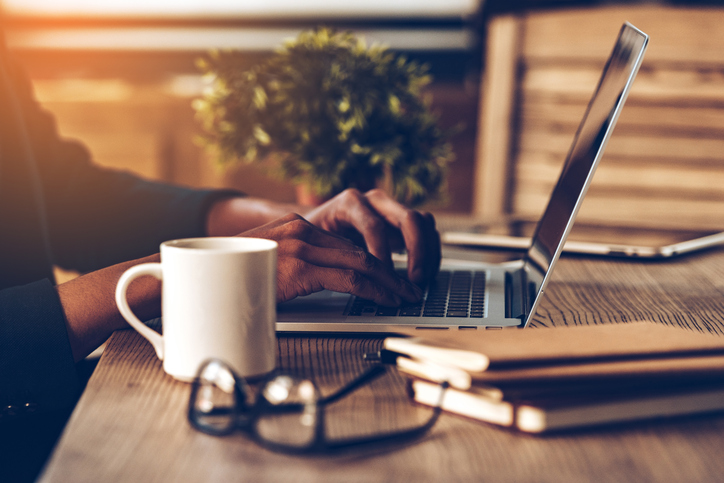 The good ol' days of working 9 to 5 is quickly becoming the stuff of myths, as the vast majority of Americans now hold down more than one job.

According to a recent Spherion Staffing survey, 85 percent of workers hold at least one side gig, or secondary source of employment, in addition to their primary job. Of that group, more than half (54 percent) hold two or more side gigs, extending their skills across multiple roles and fields of work.

Not surprisingly, financial incentives are the primary driver behind employees' search for extra work. Among workers holding at least one side gig, a desire to supplement their current income (42 percent) and make money to save for future interests and responsibilities (37 percent) were the most frequently cited reasons for doing so. In particular, more than half (57 percent) of female workers deemed income growth the main inspiration for their side gig activity, far surpassing the volume of male workers (31 percent) who said the same.

However, for some employees, a side gig generates a return beyond the wallet. Spherion found that many workers engage in side gigs that allow them to try something different or be involved with a hobby or cause of interest, with 26 percent of those interested in picking up a side gig in the next year preferring to do so in a space not at all related to their primary job. Additionally, 45 percent of respondents seeking gigs outside of their main field said they would still take part in a side gig even if it did not generate significant income.

"The escalating interest in side gigs across the American workforce does not necessarily reflect that workers are unhappy with their job, but rather a desire to pursue new and exciting growth opportunities – be they financial or personal," says Sandy Mazur, Spherion division president. "Given this growth, side gig flexibility must be taken into account as companies refine their recruitment and retention plans. Employers and employees must find a middle ground that gives workers freedom to explore supplemental opportunities without inhibiting productivity or performance."

While many businesses encourage employees to take part in side gigs, 40 percent have formal policies regarding employees' side gig involvement, namely to avoid possible conflicts of interest and keep them focused on essential work. Employees seem to echo these feelings, with 48 percent expressing concern that their side gig efforts could interfere with their main job responsibilities.

Spherion uncovered several other noteworthy trends regarding how employers and employees approach the escalating side gig movement:

- Nearly half (47 percent) of workers say that changing societal norms have set the expectation that at least one side gig is necessary.

- One-fourth (25 percent) of workers who have never before held a side gig say they are "extremely" or "very" likely to pick one up in the next year, with millennial workers (43 percent) leading the charge.

- More than half (51 percent) of workers would prefer that their colleagues not discuss their side gigs at the office.

- A nearly equal number (48 percent) have taken vacation time or time away from their primary job to focus on their side gig.

- Despite potential mixed responses, many workers still feel comfortable discussing their side gigs with their colleagues (82 percent), manager (74 percent) and other senior leaders (73 percent) at their primary job.


Source: Spherion Staffing Services

Published with permission from RISMedia.
Rev Your Metabolism for Easier Weight Loss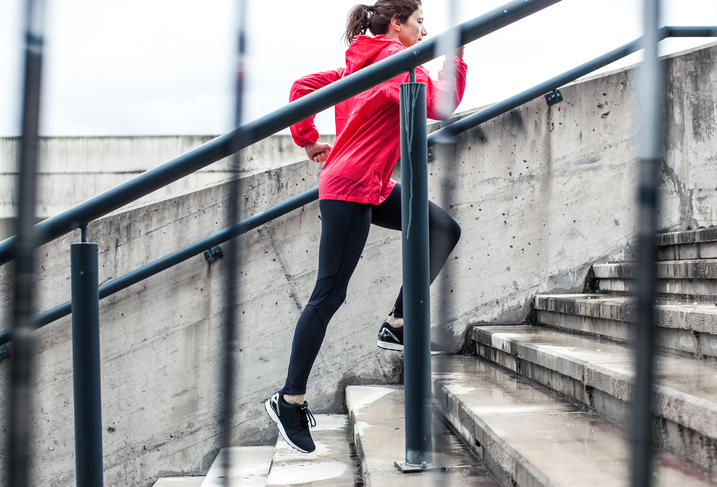 Metabolism, as described by Women's Health Magazine editors, is the 'personal trainer' inside you that burns calories, turns them into energy, and helps you lose weight more efficiently.

Staffers recently turned to metabolism experts for tips on revving up a tired metabolism all day in order to boost energy levels and shed stubborn pounds:

In the morning:
- Eat breakfast. If you don't, your body goes into starvation mode and metabolism slows to conserve energy. Egg white omelets with veggies or steel cut oats with berries are good choices.
- Drink caffeinated coffee. It stimulates the central nervous system 16 percent more efficiently than decaf.
- Drink cold water. End breakfast with a glass of ice-cold water – and drink at least seven more glasses full each day to help keep metabolism at peak.

At work:
- Pick protein for lunch. Choices like a cup of low-fat cottage cheese, four ounces of water-packed salmon or tuna, or a boneless chicken breast can help build and maintain lean muscle mass.
- Brew green tea. Consuming two to four cups a day can burn up as many as 50 calories. That translates to about five pounds a year.
- Undo damage with dairy. Succumbed to French fries at lunch? A calcium-rich afternoon snack, like eight ounces of milk or six ounces of low-fat yogurt helps your body metabolize fat.

When you food shop:
- Add heat to your menus. The capsaicin in chili peppers can help fire up metabolism.
- Go organic. Organic fruits and veggies do not contain pesticides, which can gum up metabolic rates.
- Boost iron. It carries oxygen to your muscles. Stock up on beans, dark leafy greens, and iron-fortified cereals.

Toward end of day:
- Work out. For maximum effect, take it slow but steady, and combine exercise with popping a fish-oil supplement.
- Curb the alcohol. Just two mixed drinks (or two glasses of wine or beer) can put the brakes on fat-burning by 73 percent as your liver converts alcohol to acetate and uses it – instead of fat stores – as fuel.
- Hit the sack early. Make sure you get at least eight hours sleep. Researchers at Stanford University found that people who snoozed fewer than 7.5 hours per night experienced an increase in body mass index.

Published with permission from RISMedia.
You Really CAN Prevent Forest Fires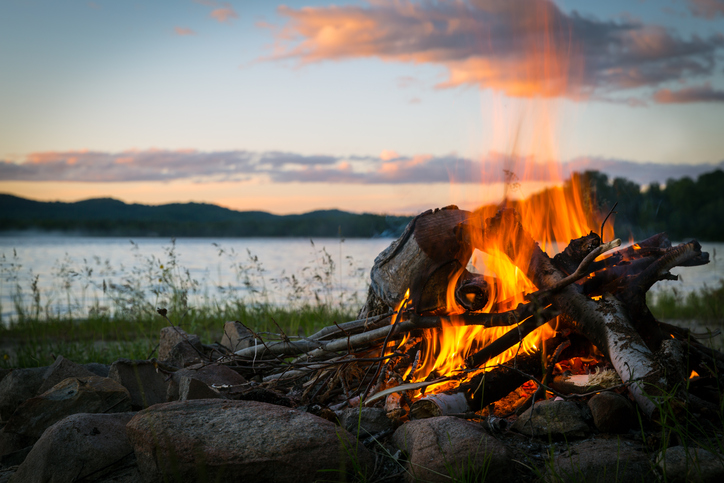 The majority of wildfires are actually started by people. One stupid mistake can take out acres and acres, threatening lives, homes, and nature. Whether you are camping, hiking, or just having a barbecue in your backyard, implementing proper fire safety tactics is crucial. Whenever you're out enjoying nature, take the following suggestions into account to ensure you don't start a wildfire.

- For campers, make sure campfires are lit a safe distance from tents or other flammable supplies.

- Contain campfires by using designated fire pits or use rocks to create a ring around your campfire.

- To extinguish a campfire, pour water on the fire, and fully drown all the embers.

- Never use volatile gasses, like gasoline, to start a fire.

- Avoid burning garbage, treated wood, or yard waste.

- For smokers, don't discard smoldering cigarette butts – snuff them out and put them in a designated garbage container.

Source: www.pemco.com/DontGetBurned.

Published with permission from RISMedia.
How to Stretch Those Travel Dollars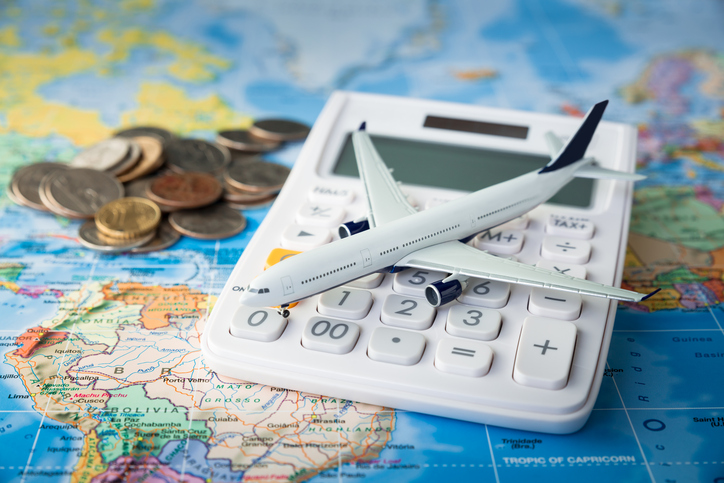 Planning a vacation? With a few smart tweaks to your travel planning, you can save big money, according to travel resource Hotwire. Below are several Hotwire suggestions for getting more value out of your vacation.

When planning your trip, keep an open mind and focus on the type of vacation you want (beach, city, etc.), then search a variety of related locales to find the best deals.

- Check alternative airports if you're flying into a busy metropolitan area (e.g. LaGuardia and Newark if you're flying into New York City; Burbank and Long Beach if you're flying to Los Angeles).

- Consider finding a cheaper airfare and then driving to your destination to save money.

- If you can handle waiting, you'll often get the lowest rates if you delay and book a rental car or hotel room once you've landed in your destination. Use your Hotwire app for great Hot Rate deals.

- Once you have that car, fill it up yourself. Do not prepay for gas - it is almost never worth it.

- Most flights get delayed (or cancelled!) due to weather, and incoming planes being unable to land. Book your travel for early in the morning, and you'll be less likely to have to deal with the headache of cancellations.

- Try to eat before boarding your flight to be less tempted by dehydrating salty snacks and sodas during the flight. Staying hydrated is a must for combatting fatigue and headaches - especially on long flights across multiple time zones.

- If you exercise regularly, try and stick with your routine. If not, just some easy walks can help you acclimate to new surroundings and time zones.

- Be polite. Flight crews work especially hard during busy travel times; being nice to your crew (and your fellow passengers) will always enhance your travel experience.

- Do your homework – Try to spend a little time before you travel familiarizing yourself with your travel plans and airports you'll be traveling to. If you know you need to make a connection in Dallas, take some time to review the terminal maps to try and ease anxiety and frustration that can sometimes come with travel.

- And while we're on the topic of easing travel woes…just remember that with travel (and in life!), it's important to be flexible and embrace the unexpected – you can get a great experience in so many different ways.

Source: Hotwire

Published with permission from RISMedia.