Today's Top Real Estate News
Provided by RISMedia News
12/10/2016 7:10:07 PM
How to Prepare Your Car for Winter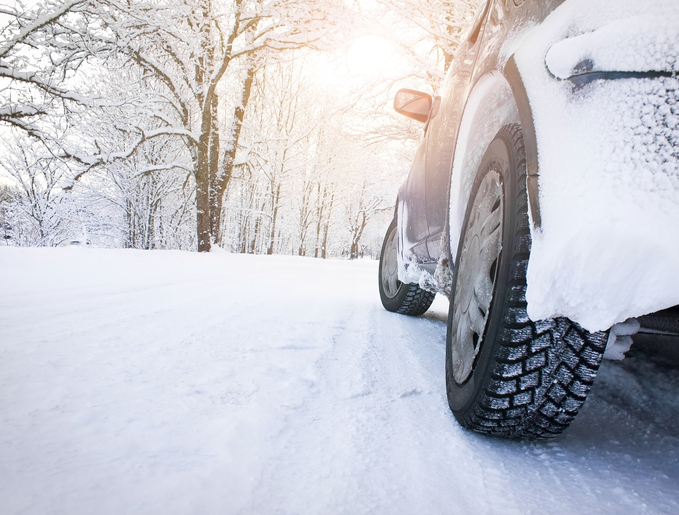 As winter weather blows in, many of us are thinking about the holidays. But with temperature drops and inclement conditions involving snow and ice, it's important to pay attention to your car to ensure your safety all season long. Routine maintenance, changing tires and fluids, and traveling with an emergency kit can help drivers avoid weather-related issues.

Below are six tips to prepare for the winter season, courtesy of YourMechanic.

Store an emergency kit in your car that includes a first-aid kit, flashlight, batteries, jumper cables, food, water, flares, warm clothing, blankets, tools, and any other items that may help if your vehicle breaks down or you are at risk of being stranded.

Check your engine coolant to ensure it is able to withstand the coldest sustained temperature in your region. Consider scheduling a cooling system flush to keep the vehicle in top condition.

Inspect the windshield washer system. Make sure wiper blades are working and regular washer fluid has been replaced with winter washer fluid, which has antifreeze properties. Replace old wiper blades before winter and keep an ice scraper in your vehicle.

Perform routine maintenance including regular oil and filter changes. Extreme cold weather, below -25°F, may require a different blend of motor oil for your vehicle.

Consider winter tires if your vehicle will be driven in a region with three or more months of snow annually. The tread on winter tires provides enhanced traction. All-season or summer tires lose effectiveness below 45°F.

Test your battery. A weak battery may have difficulty starting because reserve energy levels drop when temperatures plummet. At 0°F, a car battery can lose about 60 percent of its strength, and at 32°F the battery can lose 35 percent of its strength.

Source: http://www.yourmechanic.com

Published with permission from RISMedia.
5 Tips for Easy Holiday Shipping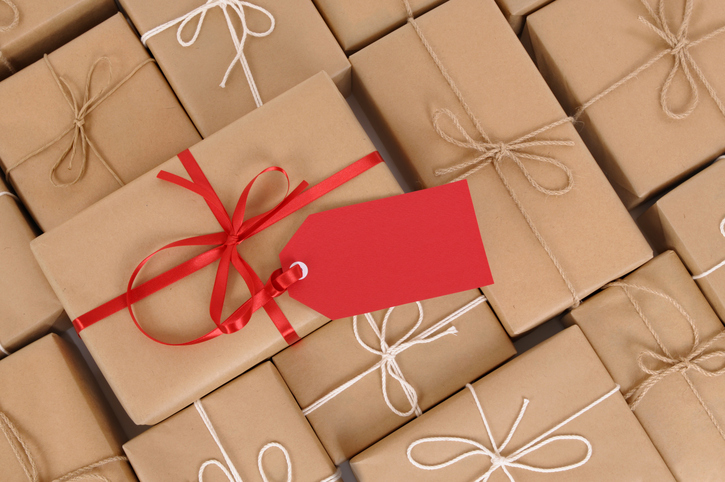 (Family Features)--It's the most wonderful time of the year, and holiday gift-giving and receiving is at the top of everyone's to-do list. There are several simple steps you can take to make those deliveries a little easier.

1. Pack like a pro (or rely on one). Be sure your packages arrive intact by using the proper materials. Use sturdy, corrugated boxes as well as foam packaging peanuts and bubble cushioning to protect your gifts. Allow at least 2 inches on all sides of the items being packed, including the top and bottom.

2. Secure delivery locations. If you're expecting deliveries of online purchases or gifts, you may hesitate to leave the house and enjoy holiday outings and family activities. Some companies allow you to redirect packages to a neighbor or a nearby business so you can rest assured your packages are in good hands.

3. Ask for a guarantee. After spending precious time selecting each gift, you need assurance and peace of mind that your efforts won't be for naught. For example, The UPS Store offers the Pack and Ship Guarantee, a service that covers lost or damaged items. Some providers even offer coverage for the cost of packing materials, service and shipping.

4. Use tracking tools. The holiday season is no time to wonder when or if your package will arrive. Using a trackable delivery service helps ensure you can monitor your package's progress and receive an alert when it is successfully delivered.

5. Ensure gifts arrive before Santa. Timing is key when it comes to holiday shipping. Mark the calendar with these shipping deadlines so all gifts arrive just in time.

Source: theupsstore.com

Published with permission from RISMedia.
How to Pay Less at the Gas Pump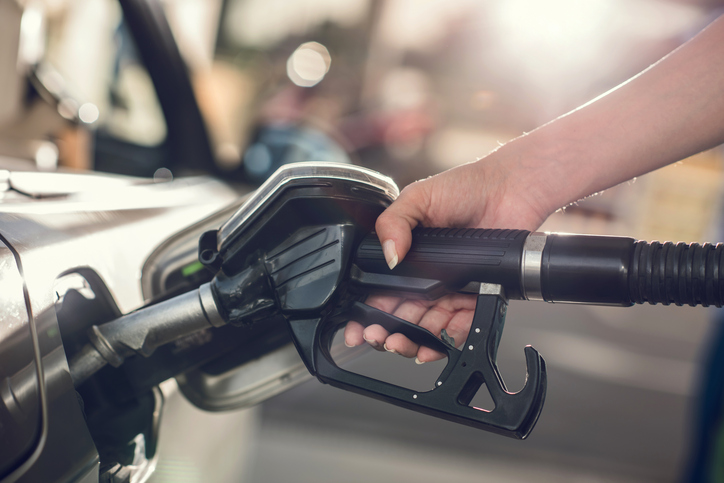 While gas prices dropped to a 12-year low this past July and are expected to remain favorable, it's always a smart idea to be prudent when it comes to fuel usage – both for your wallet and the environment. Here's some great advice from the U.S. Department of Energy, on saving money at the pump.

Turn your engine off when you're parked for more than 10 seconds. Idling can use a quarter to a half gallon of fuel per hour, depending on engine size, adding up to $.03 cents* of wasted fuel a minute.

Calm down behind wheel. Aggressive driving – i.e., speeding, hard braking, rapid acceleration - can lower your highway gas mileage by up to 33 percent and your city mileage by 5 percent.

Watch your speed. Every five miles per hour above 50 miles per hour, equates to an additional $.19 cents per gallon of gasoline.

Stow items inside the car as opposed to the roof rack. This reduces "drag," which can decrease your fuel economy by up to 8 percent in city driving and up to 25 percent at Interstate speeds.

That said, avoid keeping heavy items in your car; an extra 100 pounds in your vehicle could increase your gas costs by up to $.03 cents per gallon.

Run all your errands at once since stopping and starting cold can use twice as much fuel as one trip covering the same distance when the engine is warm.

Drive less. Of course telecommuting, carpooling, and public transportation are the ultimate ways to save on fuel costs. Try walking or biking and you can tick off the exercise box, too.

*All cost estimates assume an average price of $2.69 per gallon.

Source: fueleconomy.gov

Published with permission from RISMedia.
5 Ways to Save Money on Your Next Move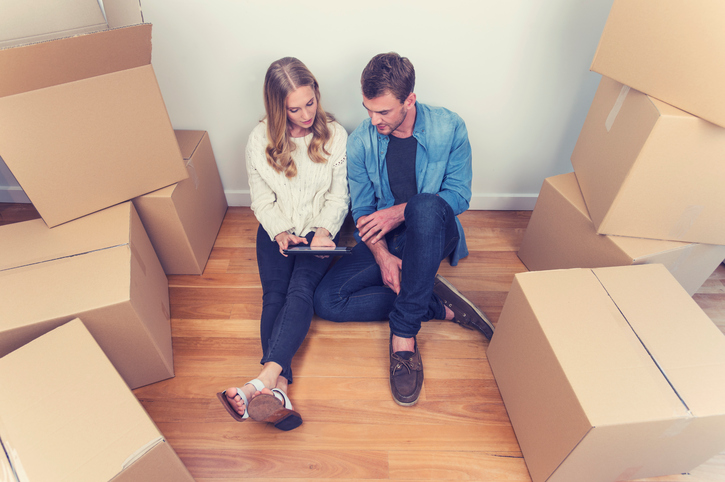 Are you planning for a move? Read on for five tips to save money and stress as you relocate.

1. Declutter first. Start your moving process by getting rid of as much as possible. This does two things: you will score some extra dollars by selling old items, and save money by transporting less. You will also save yourself the hassle of moving boxes from one musty garage to another.

2. Find a professional. While it may seem cheaper to enlist the help of your friends and family to pack up and move you, it can cost you more money and stress.A pro mover is fast, efficient, experience, and has all the tools you need. And when you hire a professional, you don't have to worry about cousin Jimmy not showing up on move day.

3. Research. Before you choose a professional, do your research. Read reviews, get on the phone and ask questions. These days, you can find a company that will not only move you, but also help you set up your cable and utilities. Bonus!

4. Shut down your services: In order to avoid paying for an overlap of service, consider cutting some of your services in advance if your your billing cycle doesn't line up with your move date. While you can't live without electricity, you could do without those cable channels for a week or two.

5. Plan smarter: The height of moving season takes place between May and September. Consider moving in the off season so you have room to find a moving bargain, and book early.

Published with permission from RISMedia.
How to Pay Down That Debt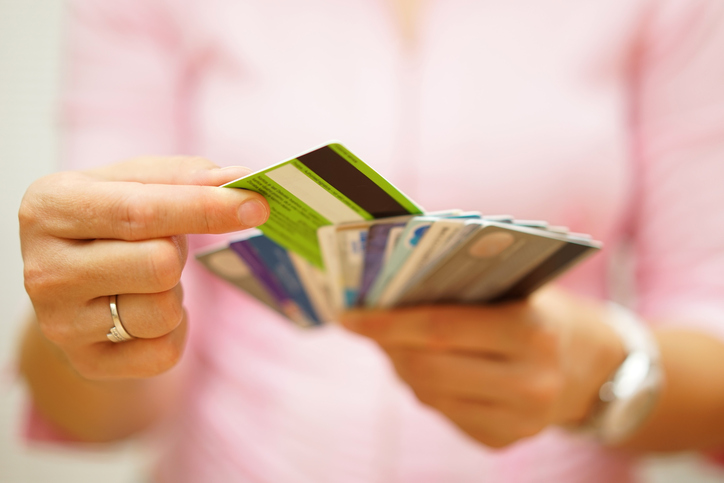 Ever daydreamed about what you would do with your wads of cash if you were to win it big in the lottery? If you're anything like those interviewed in a recent survey conducted by the National Foundation for Credit Counseling® (NFCC®), then your first priority would be less-than-glam: paying down debt.

Among the 1,729 people who took part in this online poll, 87 percent indicated that they would use their winnings to become debt-free. Conversely, only 8 percent would use the funds to invest and grow savings before considering other priorities.

Since most of us will never win it big, the NFCC offers the following tips for paying down debt:

- Rethink the approach toward debt management. When progress is slow on the road to being debt-free, consider increasing monthly payments to make faster progress. Additionally, consider prioritizing all extra payments to the accounts that are charging the highest interest rates. Even the slightest adjustments can make a big difference.

- Pay yourself first. Contributing to a personal savings account and 401(k) before turning attention to other expenses will help keep important financial goals in sight, and will maintain steady progress toward reaching them.

- Declutter the debt. If dealing with more than a few accounts, it helps to merge them into a single loan or credit card with one payment. This is called debt consolidation, which works best when resulting in lower interest and fees.

Source: www.NFCC.org.

Published with permission from RISMedia.
Parents: Five Tips to Avoid Toy-Related Eye Injuries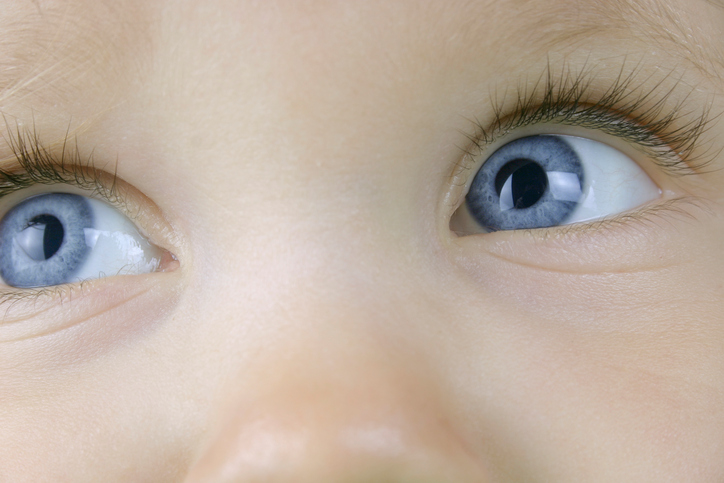 While it can be tempting to give your kid that gift they've been begging for, be sure to do your due diligence to make sure that product is safe. A number of recent studies have shown that some popular toy types are commonly associated with childhood eye injuries. These include air guns and other toys that shoot projectiles, high-powered lasers, and sports equipment.

The American Academy of Ophthalmology offers the following toy safety tips.

- Beware of airsoft, BB guns, and other projectile toys. Every year ophthalmologists treat thousands of patients with devastating eye injuries caused by seemingly safe toys. Avoid items with sharp, protruding or projectile parts such as airsoft guns, BB guns and other nonpowder gun–related toys. Foreign objects can easily propel into the sensitive tissue of the eye.

- Never allow children to play with high-powered laser pointers. A number of recent reports in the United States and internationally show that children have sustained serious eye injuries by playing with high-powered lasers (between 1500 and 6000 milliwatts). Over the years, these lasers have become increasingly more powerful, with enough potential to cause severe retinal damage, with just seconds of laser exposure to the eye. The FDA advises the public to never aim or shine a laser pointer at anyone and to not buy laser pointers for children.

- Read labels for age recommendations before you buy. To select appropriate gifts suited for a child's age, look for and follow the age recommendations and instructions about proper assembly, use, and supervision.

- Don't just give presents. Make sure to be present. Always make sure an adult is supervising when children are playing with potentially hazardous toys or games that could cause an eye injury.

- Know what to do (and what not to). If someone you know experiences an eye injury, seek immediate medical attention from an ophthalmologist. As you wait for medical help, make sure to never to touch, rub, apply pressure, or try to remove any object stuck in the eye. If an eye injury occurs follow these important care and treatment guidelines.

Source: www.aao.org.

Published with permission from RISMedia.
Make Safety a Priority This Holiday Season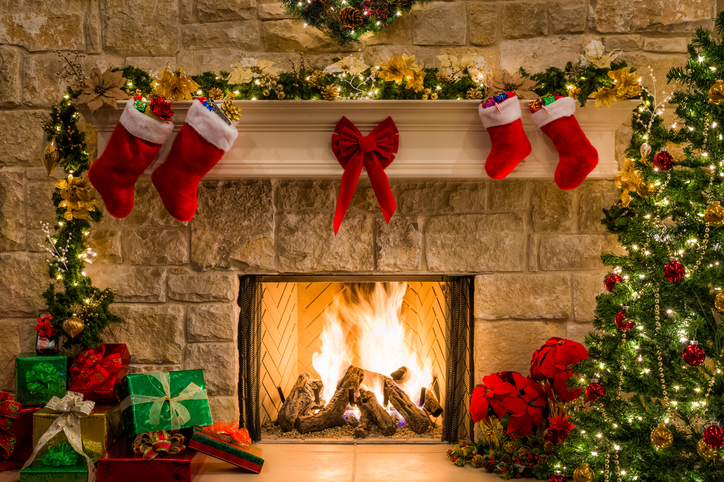 Your ideal holiday likely does not involve a trip to the emergency. Unfortunately, approximately 15,000 people are seriously injured and visit the emergency room during the holiday season. Between stringing lights on tall trees, enjoying fires inside and shoveling snowy drives, there are numerous ways to forget your own safety.

Below are a few holiday safety tips, courtesy of the National Safety Council.

- Never use lighted candles near trees or boughs

- Use a ladder or step stool to decorate high places

- Keep poisonous plants such as poinsettias out of reach of animals and children

- Check holiday lights for fraying, bare spots, gaps in insulation or excessive kinking in the wire

- Turn off all tree lights and decorations when not in use

- When cooking, wash hands, sink, utensils and anything else that touches raw meat

- Immediately refrigerate leftovers, and reheat food to at least 165 degrees

- If you are hosting a party and serving alcohol, make sure everyone has a safe ride home. Impairment begins with the first drink.

- Avoid giving children gifts with small parts or button batteries, which are easily swallowed and can be fatal.

Source: nsc.org

Published with permission from RISMedia.
Med-free Ways to Conquer Insomnia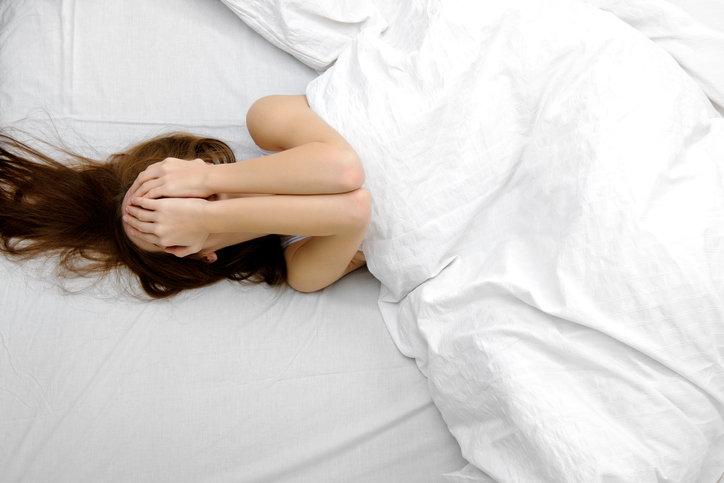 Whether it's due to stress, health issues or simply age-related, insomnia is sheer misery. Poor sleep can wreak havoc on our productivity and relationships, both at work and at home. Chronic fatigue is also dangerous, contributing to a host of illnesses and making it unsafe to drive or perform certain tasks.

But are over-the-counter or prescribed sleeping medications the only answer? For some, there may be no choice, but for many, there are several great, drug-free ways to induce better sleep. Give the following a try before turning to pharmaceuticals.

Read. Find a book that really grabs your interest, and make reading your nightly before-bed ritual. Reading relaxes the mind, whereas screens of any kind – TV, phone, tablet – stimulate your brain and make falling asleep even more difficult. If you wake in the middle of the night and can't fall back to sleep, instead of endlessly turning and tossing, start reading again. A good story will divert your mind from anxious, middle-of-the-night thoughts, and before you know it, you'll be slipping back into sound slumber.

Meditate. For anxiety-induced insomnia, meditation can be life-saving. The goal of meditation is to relieve your mind of all thoughts and simply focus on the power of deep breathing. Don't be discouraged if you find this almost impossible to do—meditation is an acquired skill and the mere act of just trying, starts relieving your mind of stress. Try a popular meditation app, such as Deepak Chopra's Ananda, which allows you to choose you meditation, music and the duration. A simple 10-minutes worth can provide tremendous benefits.

Do Some Yoga. While certain yoga poses get the blood flowing and leave you invigorated, other poses are geared toward relaxation and will help you wind down, such as Locust pose and Legs up the Wall. According to mindbodygreen.com, these restorative poses activate the parasympathetic nervous system, which helps to counteract stress and promote relaxation. Such poses are for beginners and pros alike and can even be done right in bed!

Try Some Tea. Often underrated, natural night-time teas can work wonders. You can also brew a cup if you wake up in the middle of the night, since they are always caffeine-free. There are many on the market, but look for ingredients such as chamomile, valerian, lavender and lemon balm. You can also grow your own lemon balm and add a little to your dinner.

If all else fails, please do see your doctor. A good night's sleep should be priority-one for all.

Published with permission from RISMedia.
3 Ways to Get Resourceful with Gift Wrapping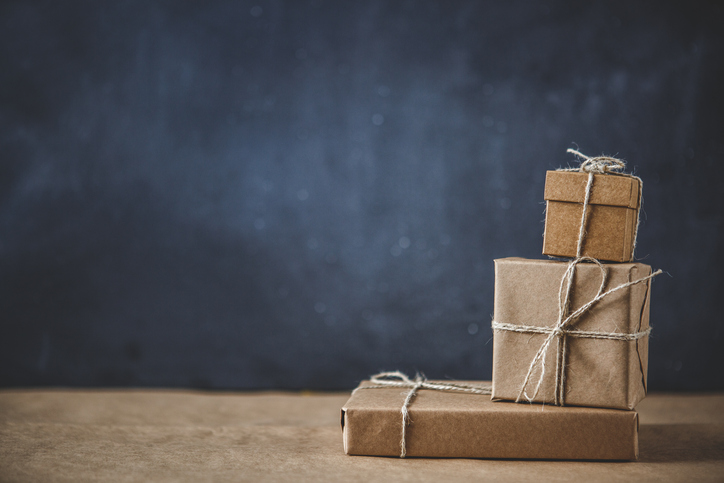 (Family Features)--After spending hours searching for the perfect gift, it's only fitting that the wrapping is just as special as the gift itself. Luckily, elaborate wrapping doesn't have to be pricey – you can easily find ways to perfect and personalize your gift with what you have left over from last year and everyday items around the house.

1. Use what's around you. You don't have to buy fancy, expensive wrapping paper to make a gift special. Use household items like newspapers, paper bags and even magazines for unconventionally wrapped gifts that still give off a wow-factor. If you have extra bakers twine, use it to create a shabby-chic bow and adorn the present with a small sprig from your Christmas tree. These household items can give gifts a handmade and homey touch that friends and family will love.

2. Don't let anything go to waste. Get the most out of gift wrapping by using every last bit of your supplies. If you're at the end of two rolls of different wrapping paper, use the scraps to create a perfectly mismatched present by covering 2/3 of the gift with one paper and the remainder with the other. Use Scotch GiftWrap Tape where both papers meet to create a seam that blends flawlessly into the wrapping paper and top with a bow. If you have leftover birthday paper, using it for a holiday gift is no problem. Flip the paper inside out to use the white side, then simply adorn the gift with decorative tapes to add pizazz, texture and dimension.

3. Accessorize and personalize. Embellish your present with personal touches and accessories to make it stand out. There's no need to go out and buy fancy bows and ribbons when you can turn everyday items into personalized decorations directly related to the gift itself – like decorating with crayons if you're giving a coloring book. For quick, DIY monogramming you can do at home, simply use stencils to cut out the letters of your recipient's name and tape them directly onto the box. If you're worried about choosing the perfect card, save your money and easily create your own out of cardstock or construction paper for a special touch and personalized message. Whichever way you choose, the time and care you put into personalizing your gift will not go unnoticed.

Source: ScotchBrand.com.

Published with permission from RISMedia.
How to Make the Holidays Safe and Bright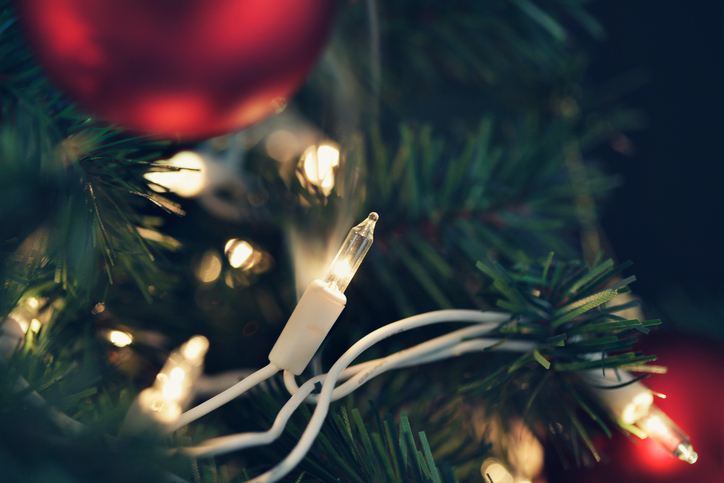 The holidays are a time of friends and family. Unfortunately, they can also be a time of fire. Between 2009 and 2013 fire departments responded to over 1,000 home structure fires in the United States due to holiday decorations and/or Christmas trees, according to the National Fire Protection Association.

The following eight tips can help ensure safety during the holiday season:

- Install smoke detectors on every level of the home, making sure at least one is located outside the sleeping area.

- Use holiday lights that are approved by a nationally recognized testing organization, such as Underwriter's Laboratory (UL). Only use indoor lights indoors and outdoor lights outside.

- Before hanging any lights, inspect them for frayed wires, broken sockets or other signs of wear. Test each light string and discard damaged sets.

- Use no more than three light sets on any one extension cord. Place extension cords against the wall to avoid tripping hazards. Do not run cords under rugs, around furniture legs or across doorways.

- Keep electrical connections off the ground and make sure they are clear of downspouts, railings, aluminum siding, standing water and snow.

- Never leave lights on trees and decorations unattended. Turn them off before you go to bed or leave the home. Consider using a timer.

- If you use an artificial tree choose one that is tested and labeled as fire resistant.

- If using a real tree, lessen the fire hazard by making sure it stays fresh. Cut off about two inches of the trunk to expose fresh wood and insert the base into a stand that holds water. Keep the stand filled with water. Keep the tree away from heat sources such a furnaces and heat registers, fireplaces, and space heaters.

Source: www.ConsumersEnergy.com.

Published with permission from RISMedia.