Today's Top Real Estate News
Provided by RISMedia News
6/23/2018 5:07:40 PM
How-To Improve Indoor Air Quality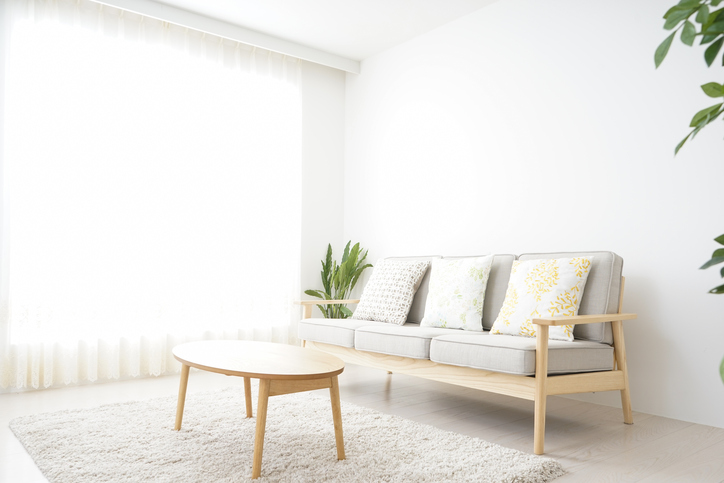 (Family Features)--More efficient, tightly built homes than those constructed in previous generations are generally well-regarded, for the most part with good reason. However, when you consider people spend 90 percent of their time indoors on average, according to the Environmental Protection Agency (EPA), such airtight environments raise some concerns.

All that efficiency cuts down on airflow, effectively trapping allergens and toxins inside. According to estimates from the EPA, the air inside the average home may be as much as five times more polluted than the air outdoors, even in a bustling city.

"We know instinctively that spending so many hours in stuffy places isn't good for us," says Peter Foldbjerg, head of daylight energy and indoor climate at Velux. "According to research, living in damp and moldy homes increases our risk of asthma by 40 percent and leaves us vulnerable to developing other ailments."

Limited fresh air and light during the day can negatively impact mood, sleep and performance. Air pollution can also pose a health risk through irritation to the eyes, nose and throat; headaches, dizziness and fatigue; and respiratory conditions, heart disease and cancer. To help alleviate some of these concerns, consider these tips.

Bring the outside in.
Even a small step like adding some potted plants, which are known to purify air, can improve your indoor environment. In addition, think of how you could create a better view to the outside through smart use of windows, skylights and doors that bring in fresh air and daylight.

Rely on natural air flow.
Open your windows 3-4 times a day, at least 10 minutes at a time, to allow fresh air in. To complement natural light and fresh air from vertical windows, consider adding skylights to rooms you use most often. Skylights that can be opened contribute to greater indoor comfort and ventilation by removing excess heat, moisture, odors and other indoor pollutants. They can also help reduce the need for air-conditioning due to the chimney effect, which occurs when skylights and vertical windows are both opened, allowing warm, stale air to rise and escape through the roof, replaced by fresh air drawn in through traditional windows.

Eliminate potential obstacles.
Avoid blocking fresh air with drapes, blinds and other hindrances, like heavy furniture placed too close to windows. Also consider other aspects of your home that could be thwarting your efforts to improve air circulation and quality, such as dust, dirt and mold. Regular and thorough cleaning can help keep those irritants at bay and make your quest for cleaner air easier.

Source: Family Features Editorial Syndicate

Published with permission from RISMedia.
How-To Build the Perfect Playlist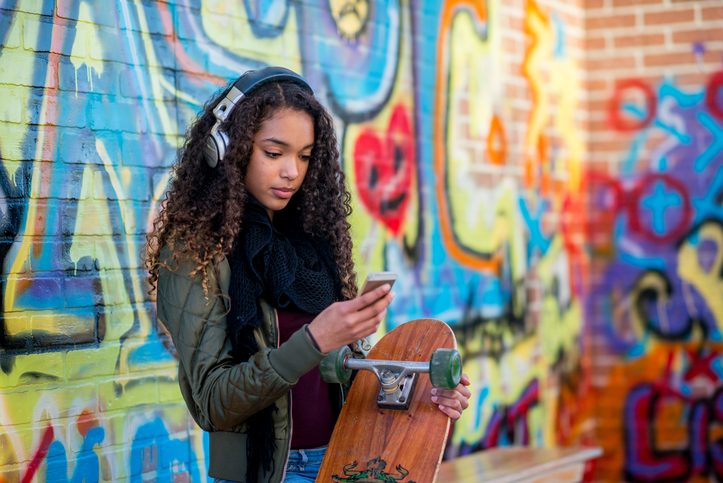 (Family Features)--Music can set the mood, no matter the occasion. Whether you're playing jazz classics to give your dinner party a sophisticated ambience or blasting the latest dance-pop tracks for motivation on the treadmill, music is able to provide the soundtrack to different aspects of people's lives.

These days, playlists are one of the most convenient ways to organize music, and there's no limit to the number of playlists you can create. It can also be surprisingly simple to make the perfect playlist to match your music needs. These tips can help you on your way:

Tailor the Playlist to Your Audience

Crafting your playlist based on who you're playing it for, like guests at a house party or family barbecue, can help you select the proper vibe, tempo, length and theme. The goal should always be to include songs the majority of your guests will enjoy. Just keep in mind that if you're relying on a single playlist for an occasion, you'll want to ensure that it's long enough to last until the end of the party. A good rule of thumb is at least 30-40 tracks.

Make It Personal

Because different genres and styles of music are available in abundance, your songs and playlists can reflect who you are and the way you feel. A music streaming service allows listeners to build personal playlists as well as listen to expert-curated playlists on-demand using its free mobile app.

When taking advantage of those custom features, be sure to clearly identify your lists with ultra-personal names. For example, instead of naming a list "Summer 2018," go for something like "Favorite Poolside Beats 2018."

Mix It Up

Keep people interested with a wide variety of slow and fast, new and classic, and various musical styles. Don't be afraid to combine genres or decades. This ensures you strike chords among listeners of various ages and backgrounds. When in doubt, add classic crowd-pleasers and chart-topping hits of today.

Update Often

If you're creating a playlist that you plan to keep going back to, like a workout playlist, keep in mind you can update it whenever you like to keep it fresh. Switching out songs from time to time can make the listening experience more enjoyable.

Collaborate with Others

Allowing friends or guests to have access to your playlist and make their own additions ensures that everyone's music tastes are represented. Another plus: it's a fun way to discover hot new tracks and artists your friends and family are listening to.

Find Inspiration

If you're short on time or just looking for some new ideas, check out pre-existing playlists that are already curated for your occasion. For example, on Spotify you can find options like "Afternoon Acoustic" for relaxing or "Songs to Sing in the Car" for a long road trip to the beach with friends.

Music is both universal and personal, so let your playlists tell a story about you. If you'll use the list for entertaining, sprinkle in some extra flavor with tracks that appeal to the broader group or specific guests, and just like that, you have a winning playlist for your next party.

Source: Spotify

Published with permission from RISMedia.
Keep the Bugs at Bay...Safely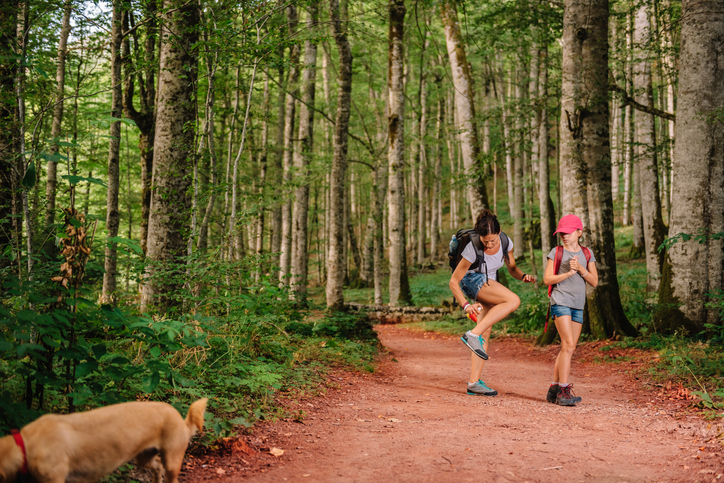 As the warm weather descends upon us, so do the bugs, and from the mild annoyance of a mosquito bite to the more nefarious health issues associated with insects like ticks, protecting yourself from pests should be priority one as you enjoy the outdoors.

Here are some common-sense safety reminders for using insect repellent, and some creative ways to stay bug-free.
- When using an insect repellent, always read the entire label carefully before using, and follow all directions. This includes restrictions for use on children and the maximum number of applications allowed per day.
- Keep in mind that insect repellents are proven to work against only the insects listed on the label.
- Apply only a small amount of repellent on exposed skin or on top of clothing. (You don't need a lot for it to be effective.)
- Never spray insect repellents directly into your face. Spray on your hands first and then apply to your face.
- Keep all insect repellent containers out of reach and sight of children and pets and supervise the application of insect repellents on children. Avoid applying repellent to children's hands to reduce the chance of their getting repellent in their eyes and mouths.
- If you are concerned that you might be sensitive to a product, apply the product to a small area of skin on your arm and wait 24 hours to see if you have a reaction.

If you're looking for a chemical-free way to keep bugs away, try some of these natural repellants:
- Put a dryer sheet in your pocket when hiking or at the lake.
- Mix cinnamon in the kids' sandbox.
- Mix vanilla extract in a jar of water and add in some lemongrass, lavender or mint essential oil for a lovely smelling repellent at your outdoor gathering.
- Switch to unscented toiletries. All those nice-smelling lotions, soaps and hair products are attractive to bugs. Consider using unscented varieties at least for peak insect season.
- Wear light-colored clothing. Mosquitoes, in particular, are attracted to darker colors.

Published with permission from RISMedia.
?5 Tips to Take Pets on Trips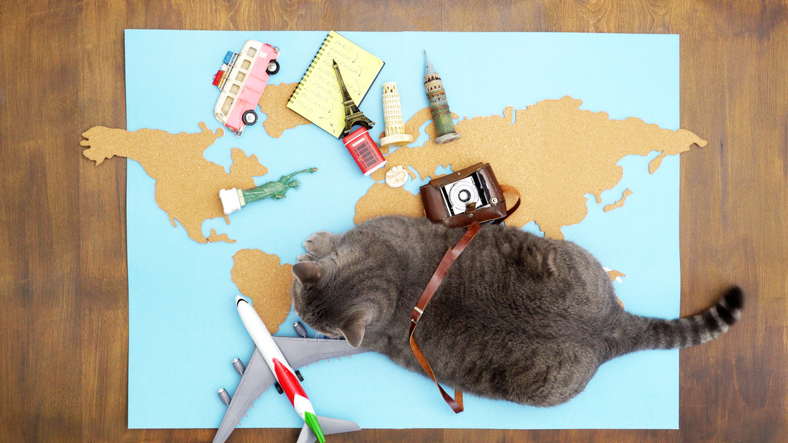 (Family Features)--If your next big excursion is on hold until you can make arrangements for your four-legged friend, a solution may be closer than you think. Pet-friendly accommodations can be easier to find than ever, making it possible to simply take your pet along for the ride.

According to a survey by travel website Orbitz, almost one-third of pet parents say they skipped a trip to stay home with their pet. In fact, 40 percent of survey respondents said they would travel more often if they had convenient, affordable pet sitting or boarding.

If you can't find someone to watch over your furry friend, or you just don't want to, rely on these tips to travel with your pet in tow.

Opt for Travel by Car

Although several airlines now offer pet-friendly fares, traveling by car is often less expensive and allows you to keep your pet with you at all times. That puts you in control of necessities like food and restroom breaks and lets you create a comfy resting place for your pet to snooze while on the road.

Seek Pet-Friendly Destinations

According to the survey, Los Angeles, Phoenix, Washington D.C., Chicago and Houston top the United States for locations with the most pet-friendly hotels.

Travel websites make it easy to find hotels that will happily accommodate your pet.

Consider Nearby Attractions

Not only is a pet-friendly hotel a necessity, you'll also need to consider local attractions. A dog is likely to appreciate nearby parks and lakes for exercise and fresh air, but there may also be pet-friendly restaurants and venues in the city you choose to visit.

Pay Attention to Reviews

Fellow travelers have become one of the most valuable resources in contemporary travel. Their insight often helps set realistic expectations. Reading reviews and learning from others' experiences then adjusting your plans accordingly prior to your trip can help you plan a rewarding vacation for both you and your pet.

Take Time to Call Ahead

Even pet-friendly facilities have specific guidelines and expectations, so it's a good idea to call ahead to ensure everyone is on the same page. This also allows you to inquire about the availability of special amenities you may require, such as a litter box for a feline traveling companion.

Source: Orbitz

Published with permission from RISMedia.
What's Your Neighborhood Vibe?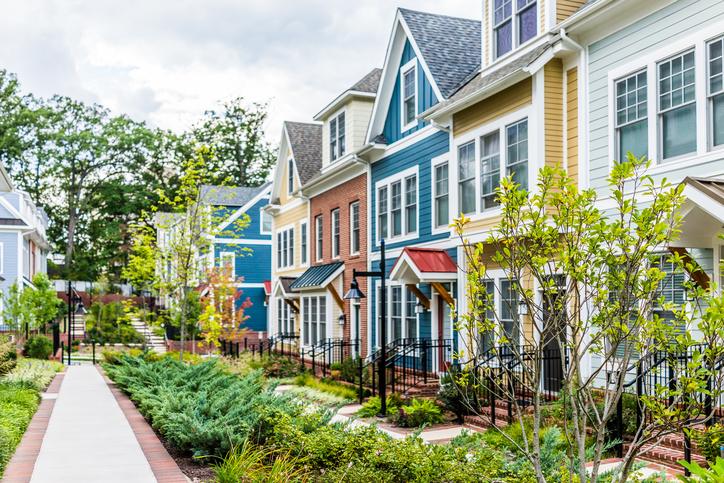 We all know that what makes a home perfect goes way beyond four walls and a roof. In fact, according to a survey from Ally Home, the majority of respondents believe a neighborhood's vibe is a critical component of calling somewhere home.

But picking a neighborhood involves more than pinpoints on a map or statistics such as median home price. It encompasses a look and feel, or vibe. According to survey results:

- Almost nine in 10 Americans surveyed (88 percent) say the vibe of a neighborhood is important in deciding where to live, with half of those respondents (49 percent) saying it is very important.

- Four in five U.S. adults (80 percent) say their neighborhood has to fit their personality. In fact, more than four in five (82 percent) say if they didn't like their neighborhood, they would consider moving.

- Nearly three-quarters (73 percent) of respondents also said they would be willing to settle for a smaller house and/or pay a little more for a house in their perfect neighborhood.

But what is America's preferred neighborhood? Is it still the classic tree-lined street with white-picket fences? Not necessarily, says the survey:

- More than one-third of Americans (36 percent) want that "Quiet and Quaint" life similar to the neighborhood depicted in the popular TV show "This Is Us": one with curb appeal, lots of friendly people, and no urgent need to lock the doors.

- The rising participation of millennials in the home-buying market was reflected by nearly three in 10 (28 percent) survey respondents identifying with more of a "Modern Millennials" vibe: they prefer a neighborhood where they can walk to everything, with reasonably priced bars, restaurants, and coffee shops nearby.

- Ample outdoor space is important to one-quarter of Americans (25 percent) who value being close to organic farms, farmers' markets and hiking trails, while 21 percent prefer a "Family Centric" neighborhood where families live in close proximity to one another and are close to schools and playgrounds.

- Less important neighborhood characteristics included cultural attractions (15 percent of respondents); a tech-friendly neighborhood with good cell phone coverage and electric vehicle chargers (12 percent of respondents); or an upscale urban setting (9 percent of respondents).

Does one of these neighborhoods sound ideal to you? Or maybe a place that combines features from each? Whatever your preference, when buying a home, make sure the neighborhood has a vibe that suits your lifestyle.

Source: Ally Financial

Published with permission from RISMedia.
Battle Workplace Dehydration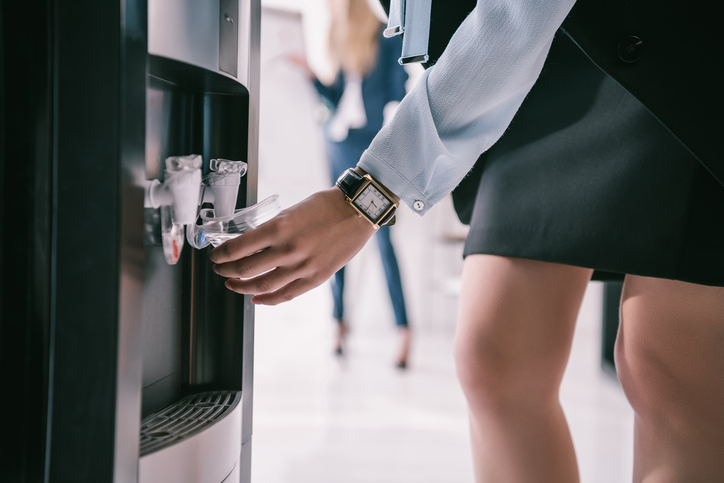 With stale, recirculated air, many hours spent seated, and a surplus of free coffee in the office kitchen, it's no wonder dehydration is a problem in the workplace. A recent Quench study found that more than three-quarters (77 percent) of those surveyed did not think they consumed enough water on a daily basis to meet their health needs.

The national survey of more than 1,000 employed Americans found that the most frequently cited cause for not drinking enough water was lack of thirst (43 percent). However, thirst may not be a reliable sign of dehydration, and often only shows up after one is already parched.

Workplace dehydration is a bad thing, as even mild dehydration can have a negative impact on productivity, energy level and alertness - all things needed for a good work day.

While how much water you need to drink can vary from person to person, the general recommendation for someone with an average level of activity is eight 8-ounce glasses of water a day (64 ounces).

Below are a few suggestions for upping water intake during the day.

For Employees:

Find water you like drinking. Don't like room temp water? Grab ice from the office kitchen or bring a cold thermos stacked with cubes. Don't like still water? Grab zero-calorie seltzer. Need flavor? There are many brands of low to no-cal flavored waters. Stock up on your favorite.

Track your progress. It's easy to forget how many glasses of water you've consumed each day. Keep eight pennies on your desk and move them from one side to the other for each glass.

Swap out. If you drink soda or juice during the day, swap at least one drink for water to help boost your progress.

Tips for Employers
Quench offers three tips for workplaces to encourage employees to drink more water during the workday.

Plan. Given concerns raised by employees about not having enough time to get water during the day, review floor plans to ensure that water sources are only a short distance from workspaces.

Provide fresh, filtered, great-tasting water that doesn't run out. Installing bottleless water coolers that connect directly to the building water supply and filter it at the point of use are a preferred option to large plastic jugs that are not environmentally friendly and must be replaced each time they're empty or the individual plastic water bottles that are expensive and create such environmental problems that many universities and towns now ban them entirely.

Create engaging communications campaigns that encourage employees to get up, walk around and get a glass of water throughout the day, and promote a healthy workplace culture.

Source: Quench

Published with permission from RISMedia.
5 Ways to Cool Your House Without AC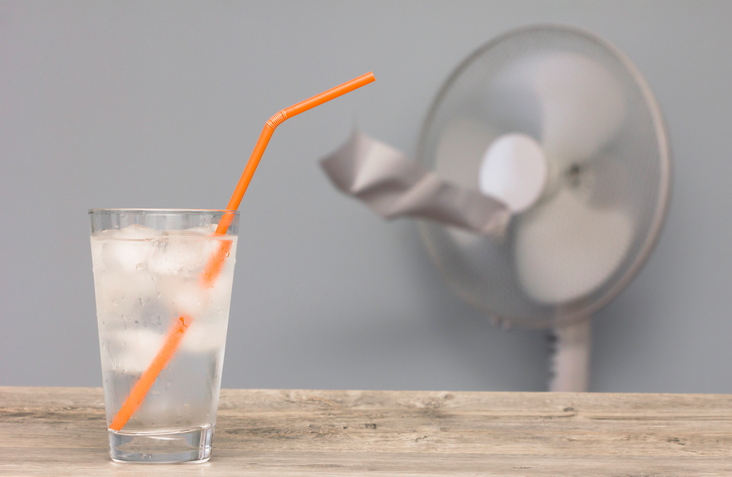 Struggling to make it through the summer without AC? The following hacks can help cool your space without wrecking your utility bills.

Close drapes. Drapes may feel counterintuitive to cooling down your home, but pulling them closed in the sunniest hours can block strong rays from your windows and help stop your home from heating up. Better yet, snag light-colored blackout curtains and use those.

Limit heat-producing appliances. Ovens are an obvious no-no in the summer months, but your hair dryer, flat iron and clothing iron can all make rooms - or at least, you - feel warmer.

Frost your fan. This is more about cooling your body than your home, but it's lovely at night as you sleep, or if you're prone to sitting still at a desk for several hours. Grab a mixing bowl, fill it with ice or a frosty ice pack, and set it at an angle in front of a large box fan, pointed toward you. The fan will pick up the cool air and blow it right in your direction.

Dehumidify. While getting a plug-in dehumidifier will not necessarily cool your house, it will strip humidity from the air, which can help you feel more comfortable, and most models draw less energy than a window AC unit. Bonus: A dehumidifier will extend the life of your furniture, and can even help prevent wood floors and doors from warping over time.

Reverse that overhead fan. Ahhh, the good old overhead fan trick. By setting your fan to run counter-clockwise in the summer, warm air will be pulled away from you.

Published with permission from RISMedia.
5 Facts About Handicap-Accessible Parking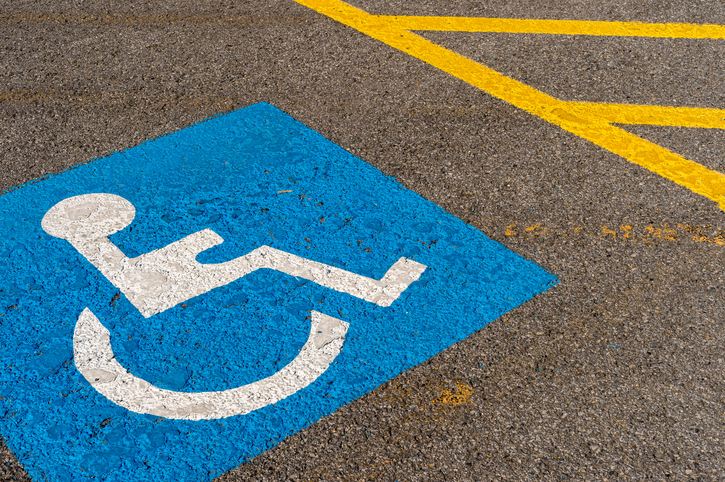 (Family Features)--Handicap-accessible parking plays a critical role in giving wheelchair users independence and mobility, making it important to understand the rules of the parking lot. To bring awareness to the challenges wheelchair users face, BraunAbility offers these reminders:

1. The striped lines next to a handicap-accessible parking space indicate it is reserved for a wheelchair-accessible vehicle. These spaces are wider than regular handicap accessible parking spaces, offering room for people to safely lower a ramp and enter and exit their vehicles.

2. There is a difference between handicap accessible parking for cars and wheelchair-accessible vans. When the parking sign says, "Accessible Vans," it is reserved for wheelchair-accessible vehicles only. Van accessible spaces are easily identified by a striped access aisle on the passenger side.

3. Some people have hidden disabilities, and it may not be visibly apparent that they need a handicap-accessible spot. Not all people who require handicap parking access are reliant on wheelchairs. These spots are also intended for use by people with disabilities such as deafness or a recent injury.

4. Businesses are required to meet a quota for handicap accessible spots. The number of handicap accessible parking spaces required depends on the total number of parking spaces in the lot, but at least one in every six handicap accessible spaces must be designated for a wheelchair accessible vehicle, according to the American Disabilities Act.

5. Wheelchairs continue to increase in size, requiring more room to maneuver in and out of vehicles and, therefore, need extra space in a parking spot for the wheelchair user to safely access a fully deployed ramp.
Source: BraunAbility

Published with permission from RISMedia.
Safety Tips for the Year's Hottest Months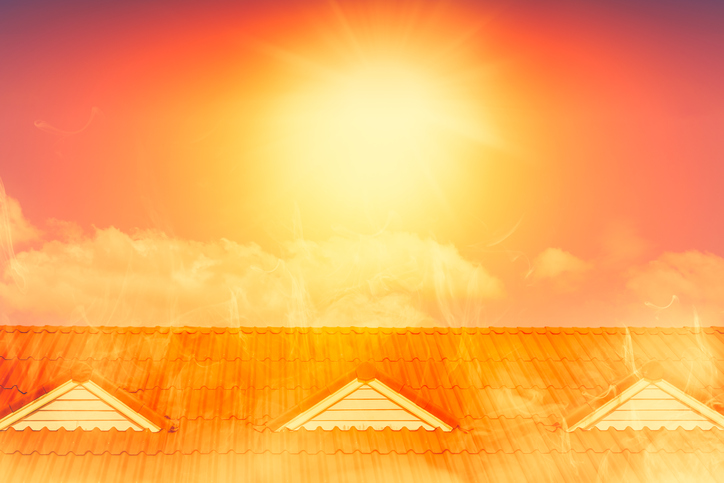 When temperatures are at their highest, there is a wide range of health and safety we need to be aware of, says The National Safety Council (NSC), which provides

comprehensive tips on how to stay safe in the summertime at nsc.org. In general it's wise to stay hydrated and limit outdoor activity on very hot days. Apply sunscreen and wear loose, light clothing and a hat.

But heat accidents can happen, and it is important to understand how heat affects our bodies and how to handle the most common heat emergencies:

Heatstroke – Heatstroke occurs when the ability to sweat fails, causing body temperature to rise rapidly. The brain and vital organs may begin to be 'cooked' as body heat rises, and the damage may be permanent, even fatal. People experiencing heatstroke will have extremely hot skin and may appear to be confused. If you suspect heatstroke:

- Move the person to a half-sitting position in the shade

- Call 911 for emergency medical help

- Spray the victim with water and/or fan them vigorously

- If humidity is high, apply an ice pack in the armpits

- Do not give the victim anything to drink

Heat exhaustion – Athletes and people who work outdoors are susceptible to heat exhaustion, which occurs when the body loses an excessive amount of salt and water. While less serious than heatstroke, the most common symptoms are fatigue, headache, nausea or vomiting along with profuse sweating, clammy skin or rapid pulse. If you suspect heat exhaustion:

- Move the victim to a cooler or air-conditioned space

- Give water or another cool, non-alcoholic drink

- Apply wet towels and, when possible, have the victim take a cool shower

Heat cramps – Heat cramps are painful muscle spasms, usually in the legs or abdominal muscle, that occur after vigorous physical activity when sweating causes decreased salt levels. In the case of heat cramps, have the victim:

- Sit or lie down in the shade

- Drink cool water or a sports drink

- Stretch the affected muscles

- Seek medical attention if the cramping lasts more than an hour

Published with permission from RISMedia.
Trick Your Way to a Bigger Bathroom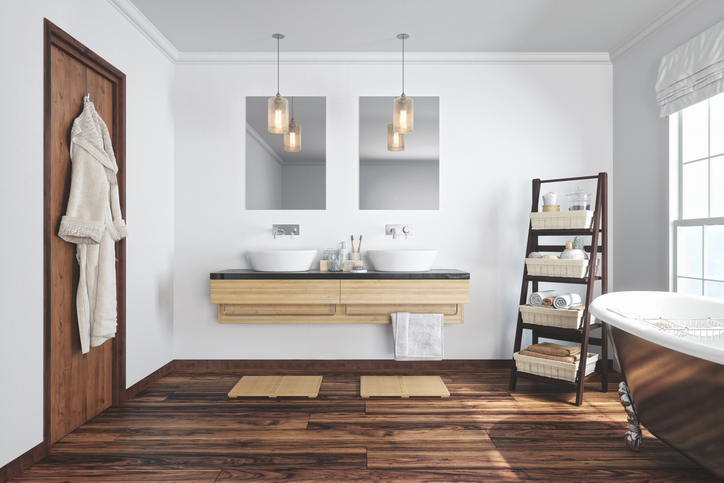 (Family Feature)--When knocking down walls to create more space isn't an option, there are still plenty of ways you can maximize a small bathroom space to make it look and feel larger than it really is.

Opt for monochromatic cabinetry. Whether you buy new or paint existing cabinets, make them blend in monochromatically in the lightest shade possible. White and light colors reflect light, making the room seem brighter and more spacious. To maximize the illusion, extend the monochromatic scheme throughout the space, including floor tiles, wall paint, ceilings and even the decorations.

Place cabinets strategically. Think of the spaces in your bathroom that you don't usually use, such as the area above the doorway. Especially if you have high ceilings, you can install decorative storage shelves to house items you don't need in everyday reach like bathtub salts, scrubs and more. You can also use the shelves for storing extra toilet paper and cleaners to free up valuable storage space below the sink.

Maximize vertical space. Consider extending cabinets up to the ceiling. Adding color at a vertical height can cause the eye to go up and, therefore, enlarge the bathroom space and feel. It is also a wise use of unused space rather than borrowing from limited floor space, which can make the space feel cramped.

Consider open storage. Open storage shelves trick the mind because the airy openness can give the illusion of taking less space than enclosed storage. However, be mindful of over-filling shelves, which can create a cluttered look. Instead use the open space as an opportunity to feature artwork or other accents that add life to the room.

Source: Wellborn Cabinet, Inc.

Published with permission from RISMedia.