Today's Top Real Estate News
Provided by RISMedia News
9/19/2018 3:33:40 PM
Home Upgrades That Really Work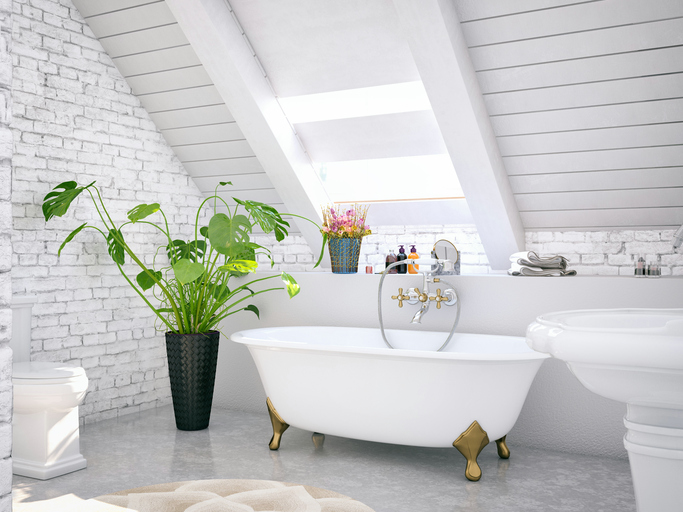 (Family Features)--Bathroom and kitchen upgrades are among the most popular home renovations, but not just because the improvements are likely to increase the home's value. Renovations to these high-use areas can enhance the practical enjoyment of your home while adding aesthetic appeal and style.

A Better Bathroom
Bathroom makeovers can take many forms, from simple updates to total overhauls. Consider these common approaches, identified by the home experts at JCPenney Home Services, to determine the best match for your home and needs.

Tub-to-Shower Updates
According to the National Association of REALTORS®, more than 60 percent of homeowners prefer a stall shower without a tub. Whether you want to join the ranks of homeowners transforming their outdated tubs to modern showers, need a larger tub to soak away the day or simply want to update the look of your space, converting your tub or shower is a simple way to add functionality while transforming your bathroom.

Aging and Accessibility
More than 200,000 injuries occur in the bathroom each year, according to the National Safety Council. Especially for those with mobility challenges, water and slippery surfaces can be a dangerous combination. If you're taking on a bathroom upgrade with accessibility in mind, be sure to consider options like slip-resistant flooring, strong grab bars, shower seats and a practical walk-in tub or low-threshold shower base.

Complete Remodel
If you're looking for a substantial change, a complete remodel may be your best answer. This approach allows you to integrate a consistent look and style throughout the room and create a truly custom experience. However, a project of this scope often requires professional assistance.

Create a New Kitchen
It's the hub of the home, so it's no surprise that many homeowners start with the kitchen when they're planning functional upgrades. New appliances, countertops and tile work all add to the style and function of a kitchen, but don't overlook these highly functional features that can make your home more enjoyable.

Water Filtration
Features like the faucet and sink, and even refrigerators with ice-makers and water dispensers, can take a real beating through basic everyday use. One way to minimize the wear and tear, and take your kitchen upgrade to the next level, is a water filtration system. Cleaner, clearer water can benefit your home in a number of ways. It eliminates the need for expensive bottled water, produces cleaner, spot-free dishes, lets you save on soap and detergents, results in less build-up on fixtures and helps increase the life of appliances that use water.

Flooring
Updating the floor of your kitchen is another easy way to upgrade the space, even if it's the only enhancement you make. For example, JCPenney Home Services offers a broad line of hardwood, laminate and luxury vinyl, all of which are affordable and practical solutions for a high-use area like the kitchen.

Lighting
If there's one place in the home where task lighting really matters, it's the kitchen. Proper lighting can help ensure you can see well for safe food handling. It also helps set the mood for the room, whether it's a lively gathering with guests or a quiet candlelit meal at your eat-in nook. You can create a focal point with exquisite fixture over a feature like an island then be sure to complement your standout fixtures with recessed lights on multiple switches with dimmers so you can customize the lighting as needed.

Planning Your Project
Define your desires. Although obvious, many homeowners find this to be among the most challenging aspects of a renovation. Start by determining the scope of your project. It may be just a new tub or shower, or it may be the entire kitchen. Some homeowners find it helpful to consider their project in terms of must-haves and nice-to-haves so it's easier to make adjustments as obstacles or finances require.

Set a budget. The easiest way to overspend on a renovation is to go into it without an established budget. If you specify what you can afford from the outset and plan against that budget every step of the way, you're more likely to feel satisfied with your investment in the long run.

Expect the unexpected. If possible, review a blueprint of your home (or have your contractor take a look) to identify details behind the wall, like the layout of the plumbing and electric lines, which can be costly to relocate. It's also a good idea to take a thorough inventory of your current space so you're aware of any damage or wear that will need repaired before you begin.

Hire the help (or not). With some preliminary information on the complexity of the job and a better idea of exactly what you're hoping to accomplish, you should be able to make a decision about whether the project is something you're prepared to tackle on your own or if hiring professionals is more likely to provide the results you're seeking.

Monitor progress. Even if you're handling the project on your own, it's a good idea to continually monitor the project in terms of budget, timeline and quality of work. It's easier to make corrections as you go than to get to the end and discover a problem that needs reworking.

Source: JCPenney Home Services

Published with permission from RISMedia.
5 Cool Things You Can Get for Free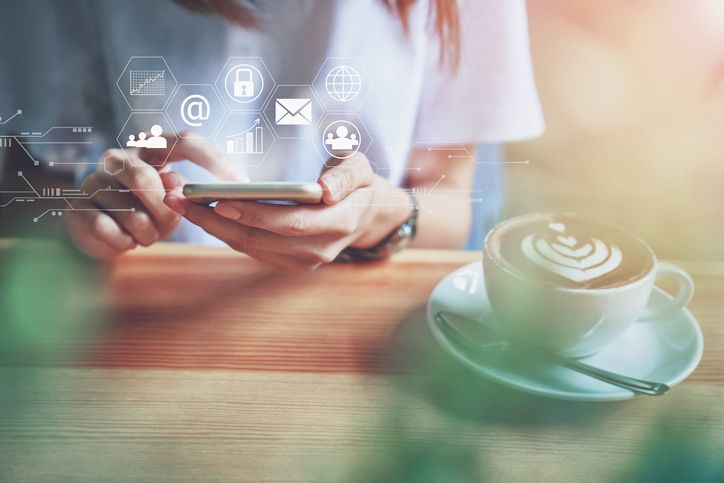 Getting a bargain is good, but getting something you want for free is even better. The hot deal sleuths at Kiplinger's Magazine have found a host of cool things anyone can get for free. Here are a few worth checking out:

Free college. You don't need to qualify for a four-year scholarship to get a free college education. Berea College in Berea, Ky. provides every student with a four-year tuition scholarship valued at nearly $100,000. College of the Ozarks in Missouri offers a work-study program that allows students to attend tuition-free if they participate. The city College of San Francisco offers free tuition for city residents, and New York is the first state to offer tuition-free college for residents with annual incomes under $125,000.

Free checking. For the best free checking accounts, look to online banks such as Ally Bank or Bank of Internet USA. They give you free ATM access and free online bill paying, plus you earn interest (free money!) on your deposits.

Free food at restaurants. Mark your calendar to take advantage of these freebies:

- Free pancakes at IHOP on National Pancake Day in March
- A free sandwich at Schlotzky's Deli on Tax Day, April 15 – and a free cookie from Great American Cookie
- A free doughnut from Dunkin' Donuts or Krispy Kreme on National Doughnut Day in June
- A free Slurpee from Seven-Eleven on July 11
- A free meal for veterans at Applebee's, Chili's or Golden Corral on Veterans Day

Free tour guides. Traveling? The Global Greeter Network organizes volunteers in several cities worldwide to show you around, give you the inside scoop and answer your questions. Tours can last a couple of hours, and there's a strict no-tipping policy.

Free auto services. Pep Boys auto supply stores offer free battery tests, code retrieval, windshield wiper replacement, brake inspections and alignment checks. No purchase is necessary to take advantage of any of the services. You can get free brake inspections, too, if you are a Pep Boys Rewards Member.

Published with permission from RISMedia.
Fall Sport Safety Tips for Your Teen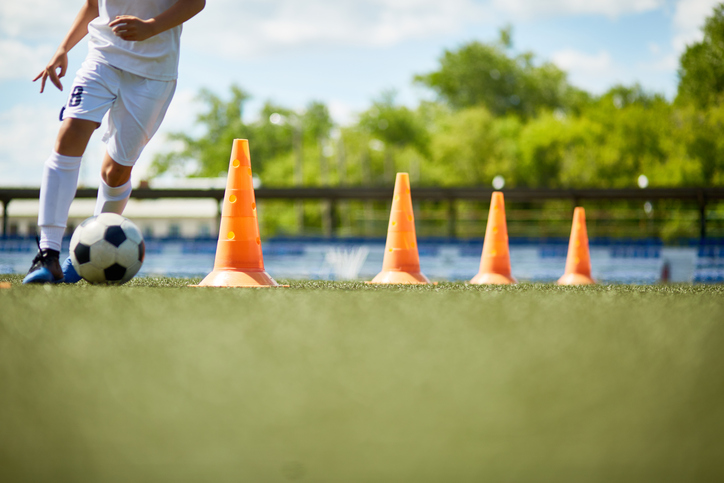 Fall marks the kick-off of back to school, and for may teenagers, that means back to sports. But even the most conscious of young athletes can have a slip or fall on the field that may lead to years of chronic pain. With that in mind, the American Academy of Orthopaedic Surgeons (AAOS) recommends the following fall sport safety tips for young athletes:

- Always get a pre-participation sports physical examination to ensure you're in proper physical condition to play a sport.

- Know and abide by the rules of a sport.

- Wear appropriate protective gear (for example, a hard-shell helmet and padding for football, shin guards for soccer).

- Know how to correctly use athletic equipment.

- Always warm up before playing.

- Stay hydrated.

- Avoid playing when very tired or in pain.

- Avoid overuse injuries by taking regular breaks and playing other sports.

- Understand the signs of an injury caused by overuse, such as pain that cannot be tied to an acute injury and increases with activity, swelling, changes in form or technique, and decreased interest in practice.

- Wear shoes that provide strong ankle and arch support.

Source: The American Academy of Orthopaedic Surgeons

Published with permission from RISMedia.
5 Hacks for Holiday Hosting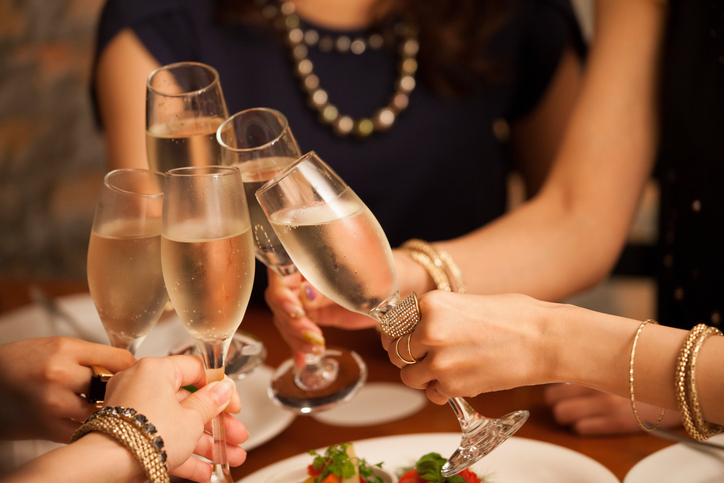 (Family Features)--It may feel impossible to fit even more into already jam-packed days, but when the holidays roll around, entertaining and celebrating always find a way. Fortunately, you can find some shortcuts when hosting that offer plenty of festive style while also helping you avoid stressing over every detail.

This year, rely on some time-saving hacks so you're not just throwing the holiday party, but enjoying some seasonal fun of your own.

Repurpose with purpose. There's no need to make time for a trip to the store or to spend a bundle on party supplies. A pretty, oversized flower pot or planter that has been cast aside for winter makes a perfect tub for icing down beverages. When it comes to decor, you can cover any old box with some of last year's leftover holiday paper to add some colorful touches around the home. A similar idea: wrap canvas art or other frames in pretty paper to extend the theme up the walls.

Fill the freezer. Whether your holiday entertaining is more impromptu in nature or you host a single sizable shindig, keeping a well-stocked freezer can help make hosting a cinch. Dedicate an afternoon to preparing items you can easily defrost and serve later, like casseroles, appetizers, side dishes and desserts.

Forgo fussy food. An elegant sit-down meal isn't the only way to enjoy a holiday gathering. Guests may even appreciate a break from traditional heavier fare. Simple food stations, finger foods and even store-bought meals are all time-saving alternatives. Another time-saving option: dressing up store-bought food as part of a larger spread. For example, you can top side dishes like mashed potatoes with olive oil or butter and sprinkle with cheese, or embellish a main course such as ham with rosemary sprigs and fresh fruit.

Keep cleanup simple. For a festive, yet deceptively easy table, consider using kraft paper as tablecloths and let some of that leftover wrapping paper do double-duty as table runners. Simply cut the wrapping paper to your desired length and fold the edges under to create clean seams. Match the DIY table coverings with a coordinated line of disposable tableware to make cleaning up a cinch.

Source: Chinet

Published with permission from RISMedia.
How is Your Teen Using Social Media?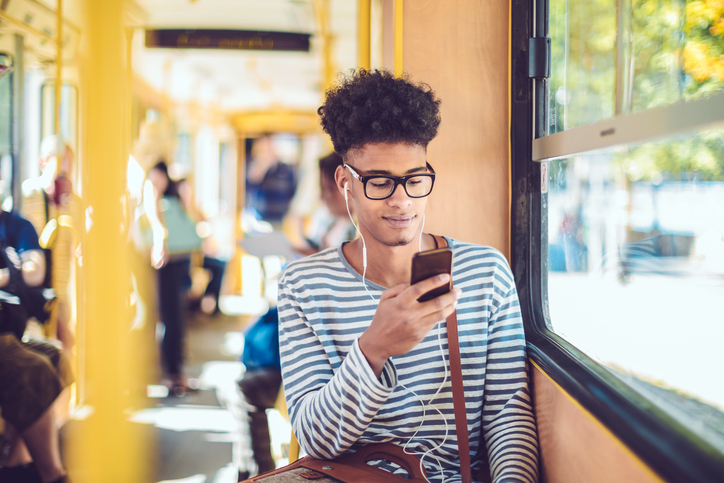 If you're the parent of a tech-using teen, it may feel like your kid constantly has their face to the screen. But what are they doing on there, and how much time does your teenager actually spend on social media? Common Sense, a nonprofit organization dedicated to helping kids thrive in a world of media and technology, recently published a new research report, Social Media, Social Life: Teens Reveal Their Experiences.

"Like teenagers themselves, this research presents a complex picture that defies simplistic judgments. Indeed, many of the insights are likely to challenge our notions of whether social media is 'good' or 'bad' for teens," says James P. Steyer, founder and CEO of Common Sense. "We hope that the data presented in this report offers new insights to help inform the work of all those who care about the healthy development of young people in our society."

The report covers what many parents of teenagers are eager to know, including:

Teens are on social media for much of the day. Seventy percent of teens use social media multiple times a day (up from 34 percent in 2012) with 16 percent saying they use it "almost constantly" and a total of 38 percent saying they use it multiple times an hour.

Teens prefer texting over talking face-to-face. When teens are asked to choose their favorite way to communicate with their friends, texting is the top choice, at 35 percent, followed by in person at 32 percent. In 2012, in person (49 percent) topped texting (33 percent).

Social media distracts them from some important stuff. Fifty-seven percent agree that social media often distracts them when they should be doing homework, and 54 percent of teens say that using social media "often distracts me when I should be paying attention to the people I'm with." Forty-four percent of teens say they get frustrated with their friends for being on their phones so much when they're hanging out together. And nearly one-third who own smartphones say they've been woken up by their phones during the night by a call, text or notification.

Teens think tech companies manipulate them. Most teens (72 percent) think some tech companies manipulate them to spend more time on their devices.

Exposure to hate speech is on the rise, while cyberbullying is less common. All told, nearly two-thirds (64 percent) of teen social media users in 2018 say they "often" or "sometimes" come across racist, sexist, homophobic or religious-based hate content in social media. Thirteen percent of teens report "ever" being cyberbullied, and more than one in five teens (23 percent) have tried to help someone who has been cyberbullied.

Facebook is for communicating "with my grandparents." Snapchat and Instagram are the most popular social media sites among teens, with more than six in 10 teens using each site (63 percent for Snapchat and 61 percent for Instagram). In 2012, 68 percent of teens listed Facebook as their main social networking site, whereas today, only 15 percent do.

Teens use social media way more today than they did in 2012, but they're more likely to say it has a positive rather than a negative effect on them. Twenty-five percent say it makes them feel less lonely (compared to 3 percent who say more); and 16 percent say it makes them feel less depressed (3 percent say more). However, social media plays an outsized role for kids with low social-emotional well being: These kids are more likely to experience negative effects -- such as feeling left out or being cyberbullied -- but they're also much more likely to say social media has a positive effect on them overall.


Source: Common Sense

Published with permission from RISMedia.
Are You Ready to Look for Your First Home?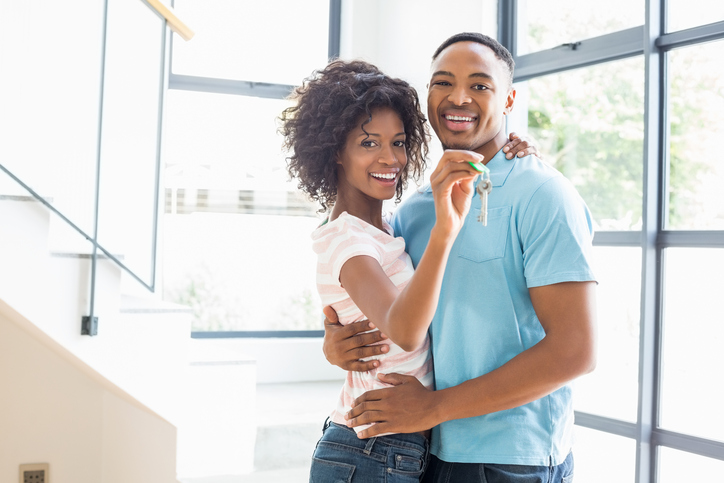 Buying your first home doesn't need to be overwhelming, and the more prepared you are, the better. Here are a few tips and tools to make first-time home-buying a little easier.

Take a class. Katie Ross, a community education and marketing manager for American Consumer Credit Counseling, says you shouldn't be at all ashamed to take a first-time homebuyer education course, many of which are offered online. They provide potential homebuyers with detailed information, advice and budgeting tips on how to purchase a home. With a homebuyer certificate, consumers may qualify for loan products that might otherwise be out of their grasp.

Save, save, save. Digital Federal Credit Union (dcu.org) advises prospective homebuyers to save as much as possible toward the purchase price of the house and closing costs. Though minimum down payments start around 5 percent, the greater the down payment, the more favorable the borrowing terms.

Put more down. DCU.org says if you can purchase a home with at least 20 percent down, you probably will save even more because you won't need to buy private mortgage insurance (PMI).

Find an agent. DCU also advises first-timers to find a trusted real estate agent. They say an agent's job is to know how much properties are worth, facilitate the sale process and bring an offer to the seller's agent.

Emily Starbuck Crone at nerdwallet.com reminds first-time prospects that there are a lot of mortgage options out there, each with their own combination of pros and cons. If you're struggling to come up with a down payment,
Crone says check out:

- Conventional mortgages that conform to standards set by the government-sponsored entities Fannie Mae and Freddie Mac, which require as little as 3 percent down.

- Federal Housing Administration loans, which permit down payments as low as 3.5 percent.

- Veterans Affairs loans, which sometimes require no down payment at all.

Finally, the Consumer Financial Protection Bureau (consumerfinance.gov) says shopping around for a mortgage can lead to real savings. Saving even a quarter of a point in interest saves thousands of dollars over the life of a loan.

Published with permission from RISMedia.
Taking Steps to Prevent Falls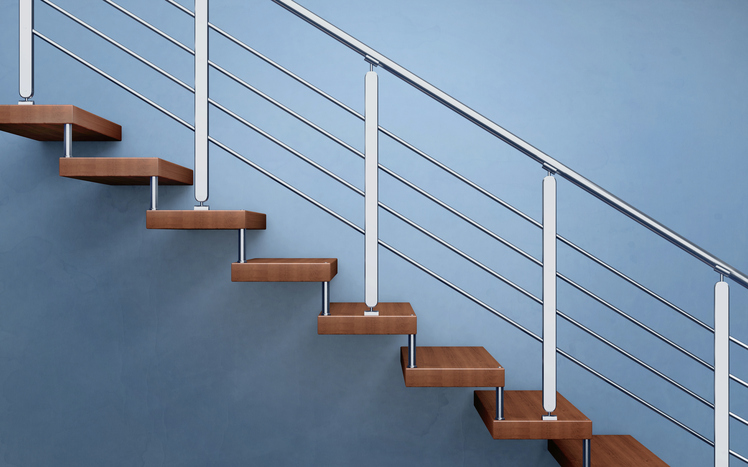 (Family Features)--When you're young, an injury from a fall may sideline you for a few days or weeks, but a full recovery is usually quick. As you get older, the consequences of falls can become more serious, setting up a sequence of events that can have long standing implications on independence and health.

It doesn't have to be that way, however. Although falls typically become more common and can be more serious as you age, falls are not a natural part of getting older. In fact, most falls are preventable. Knowing the factors that put you at greater risk of falling and taking proper steps can help prevent falls.

Risk factors for falls in older people include overall health (chronic diseases and physical conditions), environment (hazards and situations at home) and behaviors, such as rushing around or standing on a chair to reach something.

These steps from the experts at the National Council on Aging can help prevent falls:

Stay active. Exercise helps increase or maintain coordination and muscle tone that can keep you steady on your feet and your reactions sharp. Walking, gardening or taking an exercise class are just a few ways to keep your heart healthy and your muscles toned.

Manage underlying chronic conditions. The better your overall health, the lower your risk of falls. Chronic conditions like diabetes, depression, osteoarthritis, obesity and high blood pressure can increase your risk. Managing those conditions, such as by seeing your healthcare provider regularly, taking medication as prescribed, eating a healthy diet and choosing appropriate exercise, can help prevent falls.

Review medications. Side effects from and interactions with some medications can cause dizziness that can increase the risk of falling. Types of medicine associated with an increased risk include sedatives and diuretics, as well as those used to treat high blood pressure and anxiety. Talk to your doctor about all prescriptions and over-the-counter medicines you are taking.

Get your eyes checked. Vision changes as you age, so it's important to get your eyes checked once a year to make sure your prescription is up to date and screen for any eye-related diseases like cataracts and glaucoma, which are usually treatable when caught at an early stage.

Assess your home. Look around your home for potential hazards. Consider enlisting the help of a family member or neighbor who may be more likely to notice things you don't. Install grab bars in your bathrooms, get rid of slippery throw rugs (or add a rubber backing) and keep passageways inside and outside your home well-lit and free from clutter and debris.

Source: Administration for Community Living

Published with permission from RISMedia.
Stay Dry: Hurricane and Flash Flood Safety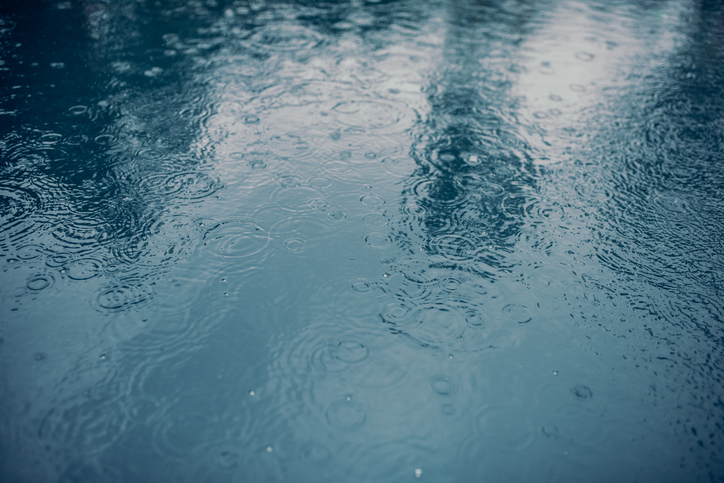 Hurricane and flood warnings should not be taken lightly. If you have a storm headed your way, consider the following safety tips from the National Safety Council.

Hurricanes:
- Board up windows and secure loose items like patio furniture.
- Establish an assembly point for family members to meet if separated, and choose one person everyone can contact with their whereabouts and status.
- Take shelter in a sturdy building; avoid isolated sheds or other small structures, open areas, hilltops, the beach or boats.
- If you are driving in heavy rain, try to safely exit the road, stay in the vehicle and turn on the emergency flashers.
- Never drive into flooded areas; if flood waters rise around your car, abandon the car and move to higher ground.
- Avoid contact with electrical equipment, cords, metal and water.
- Listen for warning sirens, stay away from windows and exterior doors, and seek shelter in a bathroom or basement.
- Stay indoors until authorities tell you it's safe to go outside.

Flash floods:

- Know your proximity to rivers, streams and dams.
- During heavy rain, avoid underpasses, underground parking garages and basements
- Don't walk in water above your ankles; you can be swept off your feet in as little as 6 inches of rushing water.
- Turn off the electricity and other utilities.Source: nsc.org/BeReady.

Published with permission from RISMedia.
Consumer Shopping Habits, Unveiled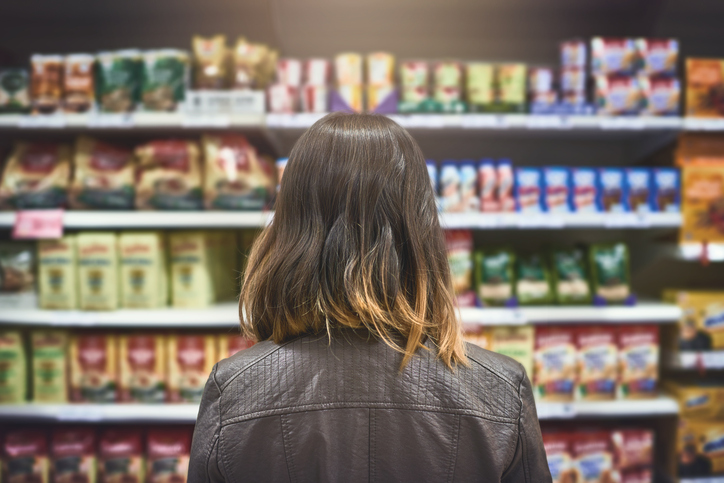 Ever wonder how your shopping habits stack up with others? PwC has been surveying thousands of consumers since 2010 tracking shopping behavior. In their latest survey, PwC reached out to more than 22,000 consumers across the globe and discovered almost three-quarters are optimistic about local economies and plan to spend more or the same for purchases and experiences, mostly at a brick-and-mortar store or online with mobile devices.

PwC respondents also said they are willing to pay extra for personalised services like same-day or quicker shipments; rely on social networks for inspiration; and are ambivalent about the use of artificial intelligence and technology - particularly when it's tracking their shopping habits.

Some of the key takeaways in the report are:
- Over 40 percent of consumers said they were comfortable having a retailer monitor their shopping patterns and purchases.

- Conversely, consumers were generally less enthusiastic about retailers knowing their physical locations.

- Only 34 percent of PwC respondents said they would be happy for a retailer to identify when they are nearby and send them personalised offers via a mobile device.

- Just 14 percent of global consumers said emails from brands or retailers were resonating with them; it seems there is a growing trend of rejecting such intrusive sales pitches and searching for authenticity.

- PwC is also seeing an increases in weekly bricks-and-mortar shoppers from 40 percent in 2015 up to 44 percent in this year's survey; perhaps because shoppers are slowly reverting back to seeking more of a sensory and social experience.

- More than one in three surveyed ranked 'trust in brand' as among their top three reasons influencing their decision to shop at a particular retailer, other than price.

- PwC survey respondents also said trust plays an important role in how consumers evaluate online security risks.

- Social networks are also ranked the No. 1 choice of online media that survey respondents use to find inspiration for their purchases. When asked where they went online to get inspiration for purchases, a plurality (37 percent) chose social media, with individual retailer websites at 34 percent.

Source: PWC

Published with permission from RISMedia.
At Your Service: Fast Facts About Service Dogs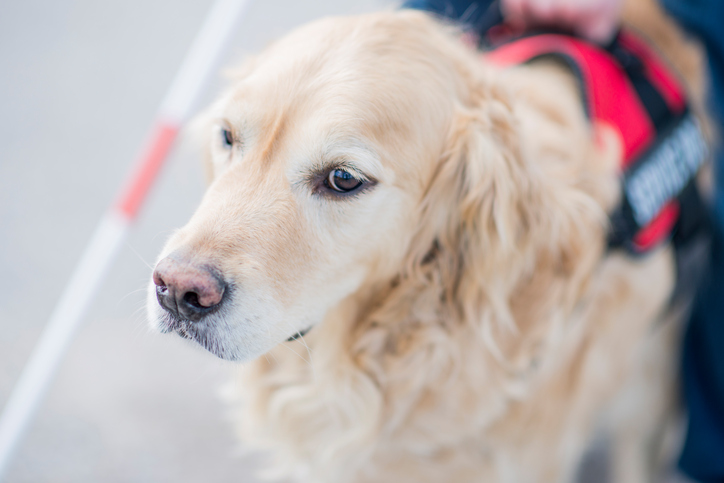 (Family Features)--Service dogs work hard each and every day to protect their human counterparts. Not only are they constant companions, but they are hardworking animals that can help reduce stress and anxiety levels, which can help lessen the symptoms of post-traumatic stress and traumatic brain injury, for example.
Consider these facts about the four-legged service animals:

Common Misconceptions About Service Dogs
Because they're often cute and cuddly, it's not unusual for people to forget that service dogs are working animals, not pets, and they have been individually trained to help people with disabilities. Guide, hearing and service dogs typically accompany a person anywhere the general public is allowed, including restaurants, businesses and on airplanes, providing support as their owners go about their daily lives.

However, a survey by American Humane, suggests that employees are not educated about the unique needs of customers with service dogs. Nearly seven in 10 (69 percent) retail employees said they never received training from their employer on the questions they are legally allowed to ask customers to verify if an animal is a service dog.

Further adding to confusion is a lack of understanding of the difference between service dogs and other assistance animals. Emotional support dogs and therapy dogs assist people in their daily lives, but they do not have the same responsibilities as service animals. For instance, therapy dogs provide affection and comfort to their owners, but they do not have special rights of access in all buildings or public areas. Since service animals often provide mobility assistance or communicate medical alerts, they should always be allowed to accompany their owners.

A Helping Paw
At times, these innocent misconceptions can lead to discrimination against those who rely on the support of a service dog. To combat this problem, American Humane and Mars Petcare created resources, such as training videos, to help businesses better accommodate patrons who have service dogs. Aligning with the Better Cities For Pets(tm) initiative, the videos and other resources help provide an understanding of the roles service dogs play to help create a world where pets and working animals are welcome across all communities.

"Dogs have incredible abilities, including saving lives and making the world a better place," says Angel May, corporate citizenship lead at Mars Petcare. "Service dogs are animals that should be celebrated for the good they bring to society, and we hope that increased awareness of their working nature leads to a deeper understanding of their important role."

Source: Mars Petcare

Published with permission from RISMedia.