Today's Top Real Estate News
Provided by RISMedia News
2/22/2017 12:19:38 PM
Make Your Life Insurance Work for You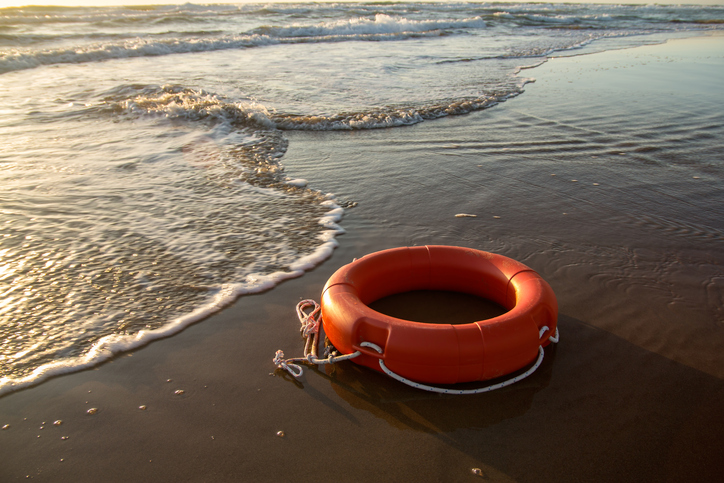 (Family Features)--Life insurance is a valuable asset, but over time you may find that your life insurance no longer fits your situation. You might be surprised to learn that in addition to your home, stocks, bonds and antiques, your life insurance is another asset you can sell.

Life insurance policies can be converted to immediate cash through a life settlement, but as many as 85 percent of seniors don't realize this option is available, according to a survey conducted by Coventry Direct.

A life settlement is a financial transaction in which a policy owner sells an unneeded life insurance policy for more than they would have received from the insurance company if they were to lapse or surrender the policy. Most life insurance policy types qualify, including universal life, whole life, variable life, survivorship and even term life policies.

Among the reasons you might consider a life settlement:

- Your life insurance policy is too expensive to maintain. If your premium payments have continued to increase, your policy may no longer be affordable. However, simply allowing the policy to lapse results in a total loss of the premiums you have paid.

- You have more life insurance than you currently need. As your circumstances and need for financial protection change, you may want to reduce the overall insurance you own. For example, if your policy was intended to pay off your mortgage in the event of your death, but you've since sold the home or paid off your mortgage, you may not need the same amount of coverage.

- You need help with increasing medical or long-term care expenses. Selling your policy can help cover your immediate needs for health care or other unforeseen medical expenses.

- Increasing your retirement funds will increase your peace of mind. The proceeds from the sale of your policy can help boost your savings and supplement your retirement income.

- Your debt load exceeds your comfort level. Whether a single emergency incident or a combination of variables compounded your debt, working your way out can be emotionally and mentally draining, but applying untapped assets to reduce the burden may help.

For example, one policy owner no longer had a need for several life insurance policies totaling $500,000. The life insurance company would only pay him the cash surrender value of $28,500. Instead, he contacted Coventry Direct and was able to sell the policies for $110,000, which he used to supplement his retirement and plan a family vacation.

Source: Coventry Direct

Published with permission from RISMedia.
How to Find Money around the House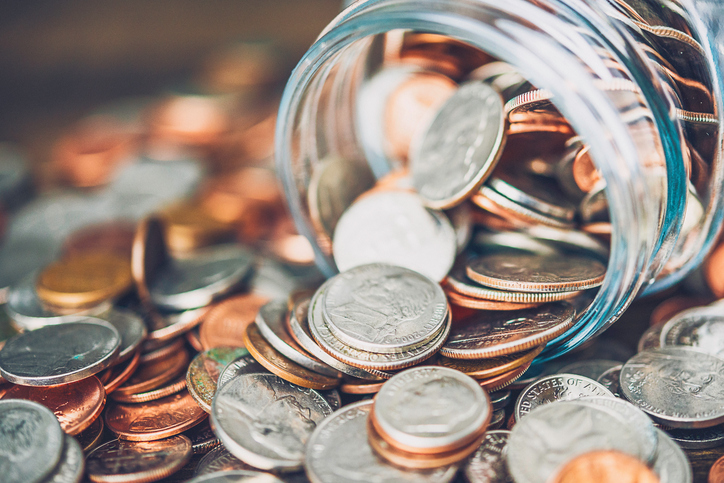 Need to start adding some more money to your monthly credit column and reduce the amount in the debit column? If you take a good look around your house - and no, not under the sofa cushions - you can upturn money in several different areas.

Evaluate your cable needs. Take a good look at your cable bill. Are you paying for a landline you don't use anymore? Channels you never watch? Cable boxes you don't need? Chances are you can slash your bill dramatically. In fact, if you're mostly watching Netflix, using an Apple TV or Roku, you might not need cable at all.

Be more energy efficient. Talk to your energy company about the options available to you. Thanks to deregulation, you now have a choice of providers. Also consider solar panels. After the initial installation cost, your monthly energy spend will drop significantly.

Be proactive with your mobile provider. Take a good look at your mobile bill for unnecessary expenses and to make sure you're getting the best plan. Carriers are always introducing new package deals and specials, so be proactive and ask them how you can reduce your bill. You also might want to consider going without a contract and paying month to month.

Bundle insurance. Insurance providers want your business and will offer discounts when you bundle your various insurance needs with them--auto, home, life, etc. But discounts for bundling vary widely - from 3 - 22 percent, according to insure.com. So make sure you shop around before you choose a provider.

Drive less. Economic indicators point to gas most likely reaching $3 per gallon this year. No matter what happens with prices, though, gas expenses add up. Look for ways where you can reduce your time behind the wheel. Try car-pooling, biking and walking when you can. And if you're in the market for a new car, it's worth considering a hybrid, diesel, or other fuel-efficient model.

Manage your meals. If you're not tracking your grocery expenses, start immediately. You'll be surprised (maybe even shocked!) at how much you're spending on groceries. Once you get a clear picture of what you're spending, find ways to reduce that amount. Shop in bulk for items you use frequently, shop weekly specials and clip coupons, and make sure you join the rewards programs of the stores you frequent most. You will also save money if you plan your meals for the week. This will enable you to buy only those items that you really need, reducing impulse purchases.

Evaluate gym memberships. Good health is priority one, so if you use your gym regularly, stick with it. However, if you're not taking full advantage of your membership, nix it. Or at least freeze it until you can commit to going more often. In the meantime, try any number of great exercise apps at home, or get out in the fresh air and walk. As long as you keep moving, you're moving toward better health.

Sell stuff. Why the idea of organizing a yard sale may be overwhelming, there are much simpler ways to make some money from clothing and household items you no longer need. In addition to eBay and Craigslist, Techlicious recommends the following apps: OfferUp, Gone, Vinted and Tradesy. The best site to use depends on what you're selling, so do your research. You'll want a different site for selling a computer as opposed to that designer purse.

The most important rule to remember when finding ways to cut expenses around the home? No savings is too small. You will be amazed how quickly they add up to real dollars!

I hope you found these ideas useful. Contact me for more helpful home advice and real estate information.

Published with permission from RISMedia.
Combatting Concussions in Youth Sports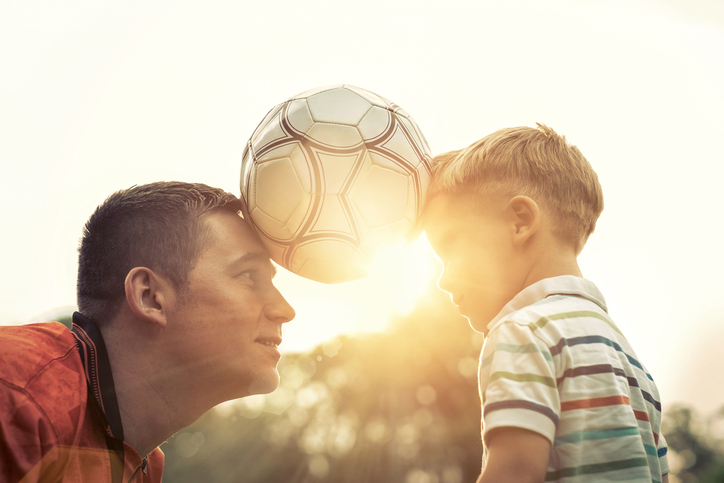 (Family Features)--With athletes of all ages taking to fields and courts, there are important steps to take in keeping young athletes safe during practice and games.

Data from U.S. Youth Soccer shows that the number of kids playing increased nearly 90 percent - with nearly 3 million children ages 7-17 playing each year - from 1990 to 2014. As soccer has risen in popularity, so has the rate on injuries - especially concussions - according to a Nationwide Children's Hospital study published recently in "Pediatrics."

The number of youth treated in emergency rooms in the United States due to soccer-related injuries increased by 78 percent over the 25 years covered by the study. While concussions and other "closed-head" injuries accounted for just 7 percent of those injuries, the annual rate of those injuries per 10,000 children playing soccer increased drastically.

While the study's authors from the hospital's Center for Injury Research and Policy said some of the increase reflects the growing awareness about concussions, there are steps that can be taken to reduce exposure and increase overall player safety.

Know Concussion Signs

Be aware of concussion symptoms and encourage players to report potential injuries. The first signs of a player potentially suffering from a serious head injury can include:

- Headache
- Blurry vision
- Nausea
- Vomiting
- Noise or light sensitivity

Practice Proper Technique

The U.S Soccer Federation recently ruled that there should be no heading in games or practice for any players age 10 and under and a limited amount of heading for those ages 11-13. It is important that coaches know the correct techniques and have the right educational tools to properly train their players. The fundamental steps include:

1. Keeping feet shoulder-width apart and knees bent in an athletic position.

2. Tucking the chin and maintaining a stiff neck.

3. Using arms for balance (and to shield opponents).

4. Concentrating with eyes open and mouth closed.

5. Focusing on striking the ball with the middle of the forehead.

Understand Return-to-Play Protocol

Coaches and parents should encourage players to always report blows to the head and be vigilant in looking for athletes who may have sustained injuries. If a player does sustain a concussion, they should seek medical attention and work together with an athletic trainer on proper return-to-play protocol before returning to competition.

By instituting proper athletic safety measures at the youth level, coaches, parents and athletes can continue to enjoy the positive benefits of sports.

Source: National Soccer Coaches Association of America

Published with permission from RISMedia.
Surprising Bridal Trends for 2017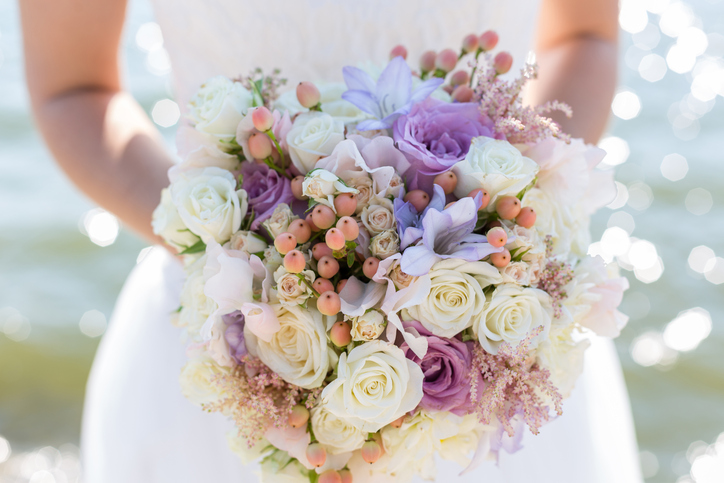 With spring wedding planning in seriously high gear, some brides-to-be are stunned to view the bold, trending bridal fashions unveiled at recent shows.

"Somehow," noted one busy New York wedding planner, "dress designers are devising ways for brides to wear all of the traditional wedding accoutrements – like long sleeves, a train, and the veil – while baring as much skin as possible."

Here's a recap of the most surprising trends embraced by forward-looking bridal fashionistas:

Plunging necklines – Demure brides are out this season as figure-flattering, if deeply plunging, necklines are incorporated into traditional motifs.

Off-the-shoulder styles – It figures that skin-baring, off-the-shoulder styles are available in vintage as well as contemporary bridal gowns.

Hot colors – Shades of pink, followed closely by warm yellows, are increasingly popular as white or off-white alternatives.

Short dresses and bridal boots – This year's unique crop of bridal designs gives a wide berth to traditional dresses in favor of over-the-knee white wedding boots paired with chic and lacy short wedding dresses.

3-D detailing – To complement some of the most daring dresses, designers have come up with three dimensional stick-ons, like lace flower cutouts, that adhere to the bride's bare skin above the neckline.

Modern Renaissance – Featuring sculpted shoulders, a deep square neckline and sheer, leg-exposing veiling below the waist, one Dror design is an updated take on an old Renaissance motif.

Jumpsuit train – One Mark Zunino design features a modern, off-white silk jumpsuit with a skirt and full train attached.

Crop tops – Several featured designs pair a chic, short, lacy crop top with a high-waisted, full-length skirt.

Modern lace-up – Given the popularity of lace-up shoes, it's perhaps no surprise these lace-up dress designs take the trend to the wedding dress, with cut-out designs baring the waistline between quiet satin bodice and skirt.

Boudoir lace – This slipdress-as-daywear design is carried into a wedding gown, among the most relatively demure in popular lingerie shades.

Published with permission from RISMedia.
Work More, Live Longer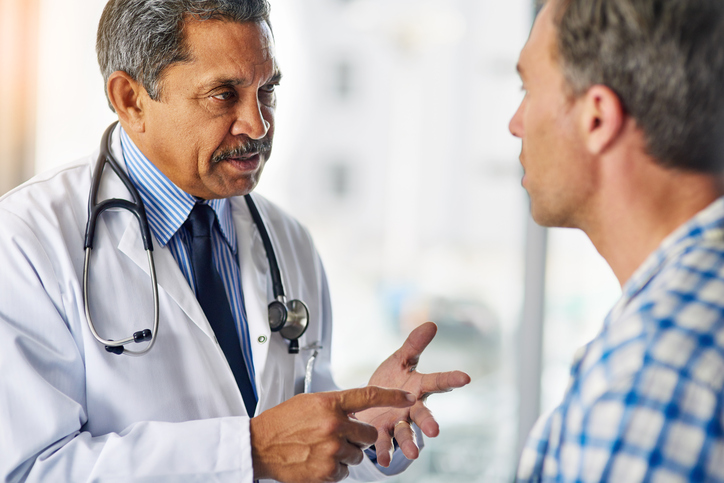 Whether motivated by the desire to stay active and vital, or by the need for continued financial support, people are putting off retirement and working longer. In fact, according to research from Merrill Lynch and Age Wave, about 75 percent of people over 50 say they see themselves continuing to work well past the traditional retirement age range. The good news? Not only is it good for your wallet, it's good for your health.

According to a recent TODAY show segment with financial expert Jean Chatzky, creator of the HerMoney podcast, researchers from the University of Miami found that those over age 65 who were still part of the workforce were more likely to report that they were in good, very good or even excellent health, as compared to their peers who were unemployed or retired.

What's more, a similar study from Oregon State University revealed that those who continued to work past age 65 had an 11 percent lower chance of death from all causes. Beyond keeping you generally healthy, working past age 65 has several specific benefits, such as:

- Keeping your mind sharp - staying engaged helps mental acuity

- Keeping you connected to others - many retirees find themselves somewhat isolated after leaving the workforce

- Maintaining your sense of worth - our identities are often tied up in what we do for a living

- Increasing your financial health - the longer you work, the more you can add to that retirement savings account

- Social security boon – According to Kiplinger's, the full retirement ag for social security is now 66 for people born between 1943 – 1954, and it will gradually rise to 67 for those born after 1960. However, for every year you delay taking social security past the retirement age, you get a bump of 8 percent until age 70.
So before you trade in your briefcase for a tennis racket, take the above into consideration.
I hope you found this research interesting. Contact me for more helpful home advice and real estate information.

Source: Jean Chatzky, This Week in Your Wallet

Published with permission from RISMedia.
Ride Well: Better Bus Safety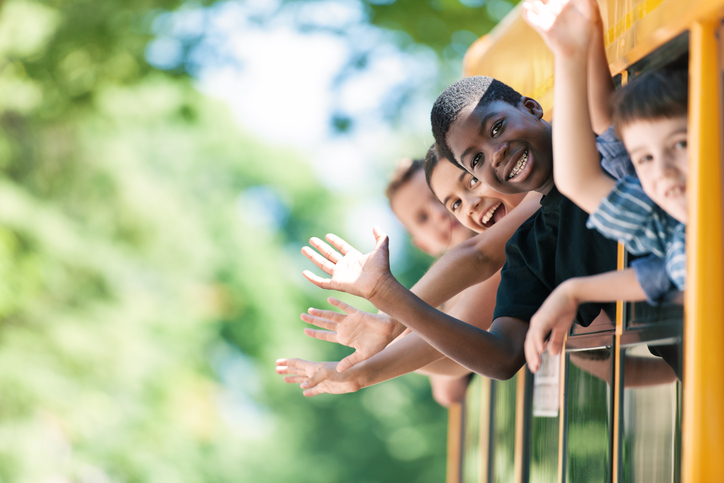 (Family Features)--For millions of school-age children, each day begins and ends with a bus ride. While parents entrust their children's safety to the capable hands of bus drivers, these tips from the National Association for Pupil Transportation provide some measures parents can take and lessons they can teach to increase safety going to and from the bus, and even during the ride.

Before the Bus Arrives

- Ensure backpacks are packed securely so papers and other items don't scatter as the bus approaches.

- Create a morning routine that puts kids at the bus stop five minutes before the scheduled pickup time. This helps avoid a last-minute rush, when safety lessons are easily forgotten, and ensures kids are safely in place for boarding.

- Encourage children to wear bright, contrasting colors so they can be seen easier by drivers.

- Instruct children to walk on the sidewalk. If there is no sidewalk, advise them to stay out of the street, walk single-file, face traffic and stay as close to the edge of the road as possible.

- If kids must cross a street, driveway or alley, remind them to stop and look both ways before crossing.

- Verify that the bus stop location offers good visibility for the bus driver; if changes are needed, talk with nearby homeowners or school district officials to implement changes. Never let kids wait in a house or car, where the driver may miss seeing them approach the bus.

- Remind children that the bus stop is not a playground. Balls or other toys could roll into the street and horseplay can result in someone falling into the path of oncoming traffic.

On the Bus Ride

- Instruct children to allow the bus to come to a complete stop before approaching it.

- When boarding the bus, items can get bumped and dropped. Caution children that before picking anything up, they should talk to the driver and follow instructions to safely retrieve their possessions.

- Teach safe riding habits: stay seated with head, hands and feet inside at all times; use a seatbelt (if available); keep bags and books out of the aisle and remain seated until the bus stops moving.

- Remind kids that just like when riding in your car, loud noises are off limits so they don't distract the driver.

Leaving the Bus

- Remind children to look before stepping off the bus. If they must cross the street, teach them to do so in front of the bus by taking five big steps away from the front of the bus, looking up and waiting for the driver to signal that it is safe to start into the street.

- For parents who meet their kids at the bus, remember that in their excitement kids may dart across the street. Eliminate the risk by waiting on the side of the street where kids exit the bus.

- Make the bus ride part of your daily "how was school?" discussion. Encourage kids to talk about the things they see and hear on the bus, so you can discuss appropriate behaviors and, if necessary, report any concerns to school administrators.

- Bullying is more prevalent than ever and buses are no exception. Ask your child to tell you about any bullying they observe, whether against another child or themselves, and talk about how to shut down bully behavior.

Source: Propane Education & Research Council

Published with permission from RISMedia.
Top Tips for Healthy Eyes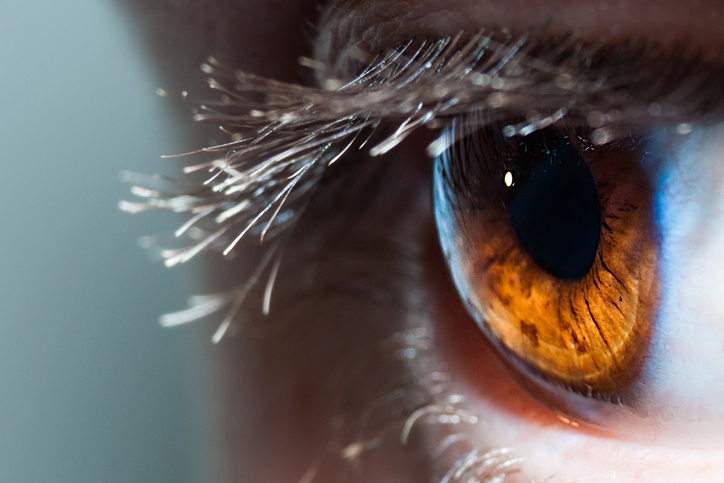 From healthy eating to maintaining healthy finances, "health" is something on many of our minds. But how about your eye health? As we age, it's important to keep our eyesight front and center. Below are tips from the Lighthouse Guild on keeping your eyes healthy.

Speak up if your vision changes. If you notice blurry spots, blurred vision, halos surrounding lights, eyes that itch or burn, black spots or "floaters," double vision, tearing or watering eyes, or if you find yourself squinting or having trouble reading or watching television, it's time to make an appointment. An eye doctor should be made aware of any gradual changes in your vision so the necessary actions can be taken to maintain eye health.

Get regular exams. Your eye doctor will tell you how frequently you should have a dilated eye exam if you have risk factors such as diabetes, hypertension or a family history of eye disease. Otherwise, the American Optometric Association recommends an exam every two years, if you're younger than 60 and are not experiencing symptoms of eye or vision problems, and once a year if you're over 60 and not experiencing symptoms of eye or vision problems.

Seek urgent care. Seek urgent care if you experience sudden and/or severe eye pain, sudden loss of vision in one or both eyes, light flashes, or if your eyes turn bright red. Any of these could indicate a severe problem and should be addressed immediately.

Get UV-protected sunglasses. Tinted glasses will not protect your eyes from harmful UV rays.

Give your eyes a rest from the effects of digital eye strain. This type of eye strain—also known as computer vision syndrome—doesn't permanently damage eyesight, but symptoms could include burning or tired eyes, headaches, neck pain, fatigue, blurred or double vision. To rest your eyes, it's good to look up from your work every 20 minutes, focus on an object 20 feet away for 20 seconds (the 20-20-20 rule).

Source: Lighthouse Guild

Published with permission from RISMedia.
Trees Need Help? Hire a Pro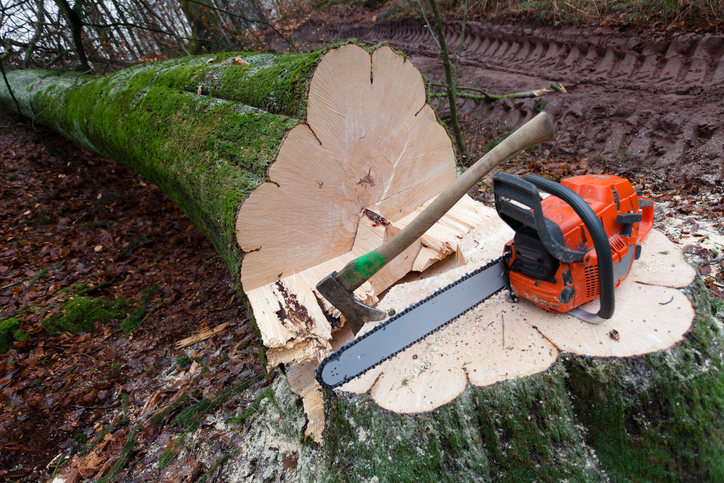 Aside from the obvious risk to your personal safety, tackling tree work on your own can also be harmful to your tree. Whether it's pruning, having branches removed or taking down the tree entirely, hiring a professional is the way to go.

Professional tree-care companies are aware of what can harm the tree - such as using spikes for climbing - and come equipped with proper equipment, like ropes and climbing harnesses or aerial lift devices or cranes, if accessible. This, coupled with their training and experience, contributes to the future health of the tree. Here are some tips from the Tree Care Industry Association for finding the right professional:

Good References: Ask for references and check on the quality of the tree company's work. Don't be rushed by a bargain and don't pay in advance.

Proof of Insurance: Ask for current certificates of liability and workers' compensation insurance, if applicable. Be aware that if the tree-care company you hire doesn't have insurance or is not a legal company, you could be held responsible as a contractor.

Solid Reputation: Verify professional affiliations the company might have, such as memberships in business and/or professional organizations such as the Tree Care Industry Association.

Up-to-Date Knowledge: Ask if they follow American National Standards Institute (ANSI) standards. A professional arborist will be aware of the current safety, pruning, fertilizing and cabling standards.

Contract: Insist on a signed contract as to cost, dates when work is to be performed, and exactly what is to be done. Insist that climbing spikes are used only if the tree is to be cut down.

Taking care of your tree needs professionally will ensure safety for all involved…most of all, your tree!

I hope you found these tips useful. Contact me for more helpful home advice and real estate information.

Source: Tree Care Industry Association


Published with permission from RISMedia.
Financial Stability Top Wanted Trait in a Partner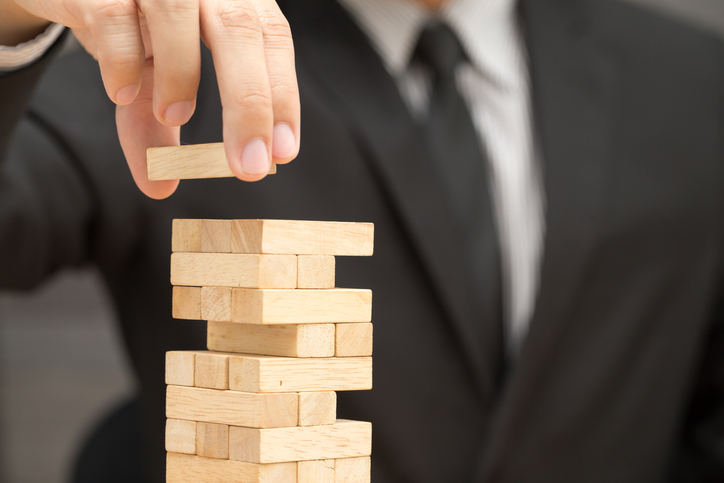 When looking for a romantic connection, there are many things to consider. However, according to a new survey by SunTrust Banks, nothing is more important when choosing a new partner than their level of financial sustainability.

The SunTrust Banks survey found that 41 percent of Americans consider financial stability to be among the traits they find most important in a partner, ranking only behind personal values (78 percent) and personality (73 percent). Further, more people value financial stability than looks (21 percent) or physical fitness (21 percent), according to an online survey conducted in January 2017 by Harris Poll on behalf of SunTrust among over 2,000 U.S. Adults. The SunTrust survey also found that a third of Americans in a relationship believe they are the saver and their spouse/partner is the spender. In contrast, only 21 percent claimed they are the spender and their spouse/partner is the saver.

SunTrust suggests asking your partner the following questions to better understand his or her views when it comes to managing money.

What are your most important goals? Talk to your significant other about aspirations and make a list of what you have in common. If aligning your goals is difficult, create a blend that represents your collective core values.

How does your past influence your spending and savings habits? Make an effort to understand your partner's personal history. Financial habits are often handed down by parents, so it's important to empathize with your partner and understand how he or she was raised.

Would you share your plans before making a big-ticket purchase? It's important to know whether your partner wants to maintain a level of financial independence. Decide whether you need to talk with each other before making purchases above a certain price point, or whether you agree to keep finances separate.

What is your debt philosophy? Financial disagreements often arise from different views of debt, from how much to use a credit card to the term and amount of a new car loan. Ask your partner what he or she considers an acceptable level of debt and see how much it diverges from your answer.

Source: SunTrust Banks, Inc.

Published with permission from RISMedia.
Moving? Make Sure the Kids are Alright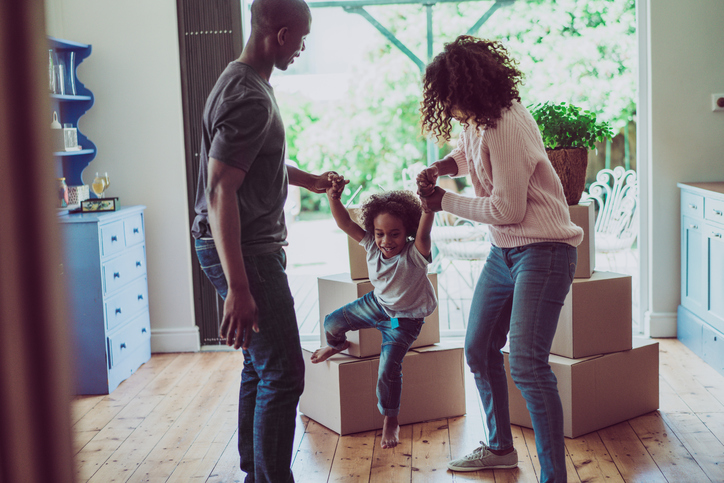 Moving to a new city or state is filled with many different exciting possibilities - new home, new job, new restaurants to try. But for kids, relocating is fraught with fear - new school, new faces, new neighborhood.

Former Los Angeles Rams All-Pro defensive back Johnnie Johnson has started an organization to help children in this exact situation. As the CEO of World Class Coaches, an organization that facilitates the Moving Families Initiative, Johnson helps connect relocating families with the right resources - teachers, counselors, service providers, real estate professionals, etc. - to ensure a smooth transition.

If there's a relocation in your future, here are a few ways to help your kids adjust and embrace their new home:

Do your research. If you can't visit your new community together in advance, do some research and find out what attractions may be particularly interesting to your child. Perhaps a great zoo or aquarium if he or she is an animal lover, a beach for swimmers, or an amusement park for fun seekers. Get your child excited about all the new places to explore.

Get to know families with same-age children. Invite them over or arrange for a play date at the park. This will help your child bridge the often difficult gap of making new friends.

Get them involved. The sooner your child gets involved in the local activity of their choosing the better. Scouts, dance, sports, music - joining in with children who share the same interests is the quickest way for your child to get acclimated and feel like they belong.

Enlist a support group. New teachers, coaches, guidance counselors and clergy can all play a critical role in helping your child adjust, so get them on board right away.

Acknowledge their feelings. Most important of all, allow your child to mourn the loss of their former home, community and friends. Let him or her know these feelings are normal and that you, too, miss your old home sometimes. This will help your child process these feelings more quickly and move on to the new possibilities at hand.

Remember to keep the sense of adventure going and continue to highlight the positives about your new home and location. Spend extra time with your child too, as you explore your new surroundings together. In no time, they'll settle in nicely… and so will you!

I hope you found these tips useful. Contact me for more helpful home advice and real estate information.

Published with permission from RISMedia.