Today's Top Real Estate News
Provided by RISMedia News
8/29/2016 1:55:20 PM
Selling Your Home? Understanding Pricing Strategy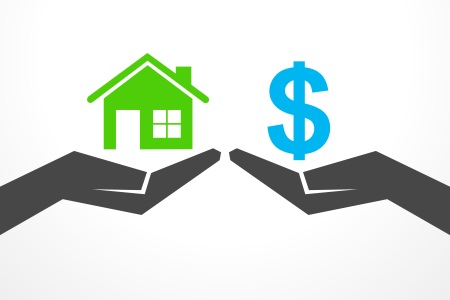 There's no substitute for the pricing skills of a real estate professional, but home sellers often disagree as to the price their agent advises. Recent findings from the Journal of Housing Research, a publication by the American Real Estate Society (ARES), may impart some understanding.

According to the research, the most effective sale price is one that is just below a round number—$199,000, say, as opposed to $200,000. The difference, though negligible to the seller, is generally positively perceived by the buyer.

"We tested the age-old debate concerning the best technique to price a home when listing it for sale," says Michael J. Seiler of The College of William and Mary, who conducted the research. "We find that using a price just below a round number works best, particularly in connection to the left-most digit in the price—so, $199,000 works better than $200,000."

"On average, buyers are more attracted to a house priced at $199,000 than to a house priced at $200,000, and it appears that 'just below' pricing works out favorably for sellers in terms of their bottom line," adds Eli Beracha of Florida International University, who also conducted the research. "Based on our research, the 'just below' pricing strategy yields a selling price that is, on average, roughly 2.5 to 3 percent higher—$5,000 to $6,000 on a $200,000 house—compared with a rounded pricing listing strategy.

"Our study suggests that by using the 'just below' pricing strategy, sellers can price their home slightly higher without driving away potential buyers," Beracha notes. "As a result, they end up selling their house for more."

In light of these findings, it's important to remember that real estate professionals set prices after careful consideration of market data and trends—their recommendation, ultimately, is what will sell the home fastest and for the best price.

Need assistance pricing your home? Contact a real estate professional today!

Source: Florida Atlantic University


Published with permission from RISMedia.
The Top Markets for Pet Owners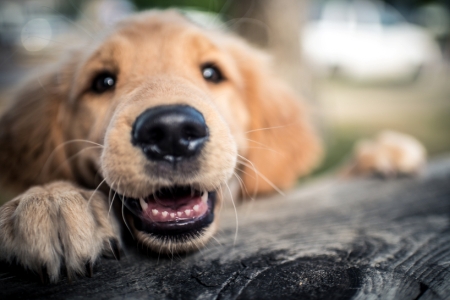 Eighty million households in America own at least one pet—that's a lot of animals! Some housing markets are more pet-friendly than others, with more pet care businesses and providers available than in other areas.

Based on those criteria, WalletHub.com compiled the top 10 "Most Pet-Friendly Cities" in the country:

1. Orlando, Fla.
2. Birmingham, Ala.
3. Tampa, Fla.
4. Lexington, Ky.
5. Scottsdale, Ariz.
6. Reno, Nev.
7. Colorado Springs, Colo.
8. Cincinnati, Ohio
9. Las Vegas, Nev.
10. St. Louis, Mo.

Orlando comes in at No. 1 for its high density of veterinarians—65.6 per every 100,000 residents. Orlando also boasts the highest density of pet-related businesses, at 172.25 per 100,000 residents.

Scottsdale, Ariz., No. 5 on the list, has the highest number animal shelters per 100,000 residents: 6.26.

Many markets not in the top 10 are pet-friendly, as well—the least expensive pet care costs can be found in Stockton, Calif., where a veterinary visit averages just $32.92, and the least expensive dog insurance premiums ($21.63 per month) can be found in St. Paul, Minn., also not in the top 10.

To find out how pet-friendly your city is, visit WalletHub.com/edu/most-pet-friendly-cities/5562/.

Source: WalletHub


Published with permission from RISMedia.
What to Buy—and Not Buy—over Labor Day Weekend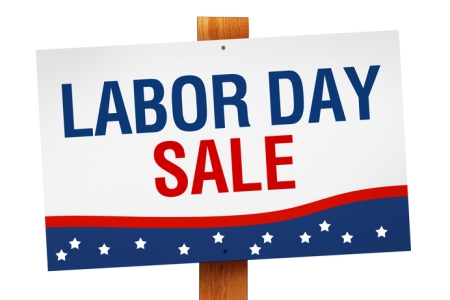 Amazon Prime's "Black Friday in July" sale was a major win for both the retailer and shoppers—and prompted a number of big-box and department stores to ante up sales of their own. More savings opportunities are in store this Labor Day Weekend.

According to NerdWallet, the best bargains will be on:

Cars – Not surprisingly, car dealers will blow out this year's models to make room for 2017 stock.

Kitchen Appliances – New models of refrigerators and other kitchen appliances come out just after Labor Day, as well, making the holiday weekend prime time to score deals.

Wines – Wine lovers know early September is the best time to stock the wine cellar. Major retailers offer their best deals now to make room for the newest vintage bottles.

The worst items to purchase over the weekend, on the other hand, are:

Cookware – Save the most on cookware in November and December, which are historically the months with the best prices.

Outdoor Grills/Patio Furniture – The further away from summer we get, the more desperate retailers are to make room for winter goods. You'll have fewer grills and furniture to select from, but prices will be at rock-bottom.

Electronics – Labor Day sale ads often tout deals on electronics for back-to-school, but the best time to get a deep discount on them is later in the year, during the regular Black Friday sales frenzy. If you're shopping for a television, computer, laptop, video game system, camcorder, GPS navigator or digital camera, the end-of-year discounts are worth the wait.


Published with permission from RISMedia.
Natural Disaster Risk and Its Impact on Housing
No area is safe from a natural disaster—but some lesser-prone areas are safe from a market downswing, according to a recently released report by ATTOM Data Solutions.

An area's propensity for natural disaster can impact its home prices and sales, reported the ATTOM Natural Hazard Housing Index, which ranks over 3,000 counties according to level of risk for earthquakes, floods, hail, hurricane storm surge, tornadoes and wildfires. The counties with the lowest level of natural hazard risk, based on the Index, are concentrated in Wisconsin:

1. Milwaukee County, Wis.
2. Kewaunee County, Wis.
3. Racine County, Wis.
4. Knox County, Maine
5. Kenosha County, Wis.

The counties with the highest level of natural hazard risk, based on the Index, are:

1. Oklahoma County, Okla.
2. Monroe County, Fla.
3. Cleveland County, Okla.
4. Nevada County, Calif.
5. Lake County, Calif.

Home sales in counties with the lowest level of natural hazard risk have risen over 4 percent this year, whereas sales in counties with the highest level of natural risk have risen just shy of 2 percent; concurrently, home prices in counties with the lowest level of natural risk have increased approximately 3 percent, while home prices in counties with the highest level of natural risk have increased over 6 percent.

In the lowest-risk counties, the median sales price of a single-family home or condo sold this year was $156,245—in the highest-risk counties, that number jumps to $255,160.

Areas prone to earthquakes, flooding, hurricanes and wildfires have seen less home sales activity overall in the last five years—areas prone to hail and tornadoes, on the other hand, have seen the opposite.

Source: ATTOM Data Solutions


Published with permission from RISMedia.
Is It Time for a New A/C?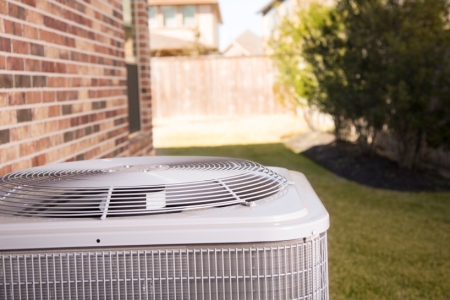 Summer's nearing its end—did your air conditioning system deliver?

If not, it may be time to replace the unit. According to Howard Schwartz of the Connecticut Better Business Bureau (BBB), the average lifespan of a central air conditioning system is between 15 and 20 years. One sure sign it's time to pull the plug? If repair bills have been adding up, Schwartz says.

New air conditioning systems reduce carbon emissions, require 30 to 50 percent less energy to operate, and run quieter than older units. Schwartz and the BBB advise the following tips when shopping for a replacement system:

• Don't go for the lowest price. A low price doesn't always equal the best value. A higher efficiency system might cost an extra $800 up-front, but could save you $300 per year in energy costs. Seek out manufacturer rebates, if available.

• Consider a maintenance contract. A maintenance contract can come in handy when a system needs repairs, especially at inconvenient times, like during a heat wave.

• Install a programmable thermostat. A programmable thermostat can help you save even more money by controlling the temperature even when you aren't home.

To find a qualified HVAC contractor near you, visit BBB.org and consult your region's Accredited Business Directory, Schwartz concludes.


Published with permission from RISMedia.
The Reason You May Be Overpaying for Car Insurance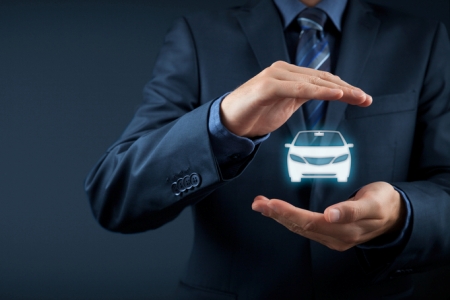 Every insurance provider collects information from policyholders. Car insurance companies, for instance, require insureds to provide their annual mileages—a factor that may be causing you to overpay, according to recent report from insuranceQuotes.com.

"Most consumers aren't aware of the relationship between mileage and auto premiums," said Laura Adams, senior insurance analyst for insuranceQuotes, in a release about the report, which reveals policyholders who drive 15,000 miles per year pay nearly 9 percent more for insurance than policyholders who drive 5,000 miles over the same period.

Premium increases due to mileage vary by state, according to the report. The highest increases between 5,000 and 15,000 miles are seen in:

• California (26.2 percent)
• Alaska (10.5 percent)
• Washington, D.C. (10.2 percent)
• Alabama (9.8 percent)
• Massachusetts (9.8 percent)

The lowest increases between 5,000 and 15,000 miles are seen in:

• North Carolina (0 percent)
• Utah (1.0 percent)
• Rhode Island (1.3 percent)
• Texas (2.8 percent)
• Connecticut (2.8 percent)

"If your daily commute decreases, be sure to notify your insurer quickly so you don't overpay for coverage," Adams added. "Drivers in the most expensive mileage states have the most to gain from reducing mileage—but if you can't, be proactive and seek potential discounts at least once a year."

Source: insuranceQuotes.com


Published with permission from RISMedia.
Favorable Lending Standards, Low Rates to Lift Housing Through 2016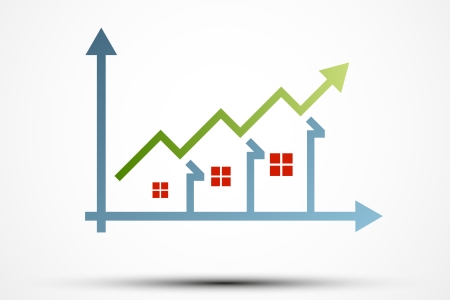 A recently released forecast expects the economy to regain ground through the remainder of the year, boding well for the housing market in the months to come.

According to Fannie Mae's Economic & Strategic Research Group's recent 2016 Economic and Housing Outlook, the economy is on track to grow 1.8 percent this year, boosted by an improving employment landscape and higher levels of consumer spending—both of which will give lift to housing.

"Housing market fundamentals remain a mixed bag," Doug Duncan, Fannie Mae's chief economist, explained in a statement about the Outlook. "During the second quarter of 2016, both new- and existing-home sales rose to expansion highs, while single-family starts pulled back, remaining historically low for an expansion.

"Tight housing inventory from a lack of new construction continues to create affordability challenges, particularly at the lower end of the market," Duncan continued. "Robust rental demand during the second quarter of the year has created the lowest rental vacancy rate in decades. In addition, the homeownership rate dropped to below 63 percent in the second quarter, but we are seeing some tentative signs of older millennials moving toward homeownership.

"We expect homebuyers will benefit from improving job and wage growth, more favorable lending standards, and continued low mortgage rates through the rest of the year, with the 30-year fixed-rate mortgage rate projected to average 3.4 percent during the fourth quarter."

Source: Fannie Mae


Published with permission from RISMedia.
The Average Credit Scores of First-Time Homebuyers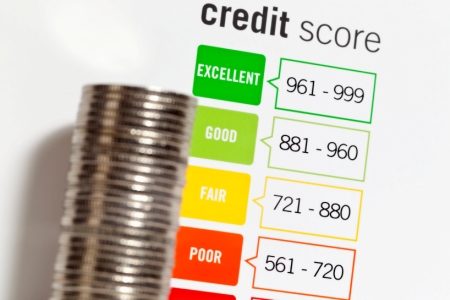 Your credit score is one of the most important considerations in the home-buying process, determining not only the approval of a mortgage, but also the rate attached to it.

As a first-time homebuyer, you may be wondering what the ideal score is. A recent update from the Ellie Mae Millennial Tracker™ may shed some light on the answer.

According to the Tracker, the average FICO score of a millennial borrower who closed on a home loan this summer was 723; the average FICO score of a millennial borrower who closed on a conventional loan, however, was 748. The average FICO score of a millennial borrower who closed on an FHA loan this summer was lower, at 691. The majority of millennials in Ellie Mae's Tracker obtained a conventional loan.

"Economic uncertainty may be contributing to a general tightening of credit, which could explain why we are seeing a slight uptick in the average FICO scores for closed loans to millennials," said Joe Tyrrell, executive vice president of Corporate Strategy at Ellie Mae, in a statement. "We also continue to see FHA loans play a significant role in helping millennials make their homeownership dreams a reality. These types of loans make up 37 percent of all closed loans to this generation, compared to just 23 percent of closed loans across all generations of homebuyers."

FHA loans averaged 45 days to close this summer, according to the Tracker; conventional loans averaged one day less, at 44.

Source: Ellie Mae


Published with permission from RISMedia.
Family Time: 8 Ideas for Memorable Traditions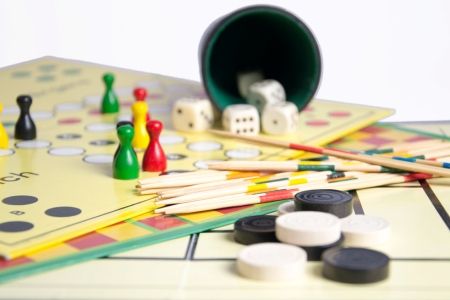 As adults, many of our happiest memories revolve around the activities we did with our families—beachside barbecues, Fourth of July picnics, a special cake for birthdays. As parents, our goal is to create the same lasting memories that will stay with our children for their lifetime.

From Real Simple and Parents magazines come nine ideas to break out of your family's routine and make for great memories:

Family Game Night – Each week, allow one child to decide which game will be played by the family. Have everyone share a snack of that child's choosing, too.

Happy Half-Birthday – Celebrate half-birthdays with burgers or hot dogs sliced in half, half-filled beverages and a half-vanilla, half-chocolate cake. Sing 'Happy Birthday,' but stop singing halfway through the song.

Mommy/Daddy Dates – Every child craves special time with a parent. Once a month, Mom or Dad takes one child out for a special experience or treat.

Topsy-Turvy Day – The children wake up to find their toothbrushes in the fridge, their shoes in the hall, or whatever else you choose to misplace—and come to breakfast to find dinner, or dessert!

Santa's Toy Swap – Along with cookies and milk, have each child leave a few gently used toys that Santa's elves can give to other children.

'Special You' Plate – Comb the thrift store for one special plate—something colorful and whimsical. Each time a child does something special—an award at school, a good deed—he or she gets the special plate at dinner.

Service Project Day – Once a month, have the whole family pitch in at your local food pantry or soup kitchen, or volunteer for another community service activity.

'Yes' Day – Every time you say no to your children, have them put the request in writing and drop it in a jar. Each month, let each child pick one activity from the jar that you must agree to go along with.


Published with permission from RISMedia.
DIYers: Check These Late Summer Projects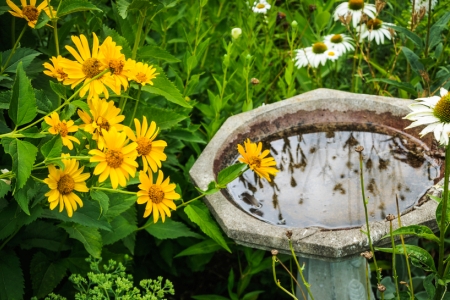 Late summer is the perfect time for some DIY house projects, with temperatures comfortable enough for both indoor and outdoor endeavors.

One days when it is too hot outside, clean the vent fans in the bathrooms—according to Danny Lipford of TodaysHomeowner.com, performing this chore at least annually will keep them operating efficiently and quietly.

To clean a fan, Lipford instructs:

• Turn the power off to the fan.
• Remove the cover (on most fans, this involves pulling down the cover to extend it, then compressing the spring wires on each side to take it off).
• Use a brush or vacuum to remove dust from the cover. Scrub it in soapy water.
• Vacuum out the dust from inside the fan box and wipe off the blades.
• Spray the moving parts with silicone lubricant.
• Replace the vent fan cover.
• Turn the power back on.

While you are on the step ladder, remove any cobwebs from the ceiling and scrub mildew from the walls, Lipford adds. Consider, as well, replacing inefficient light bulbs with LED or CFL equivalents.

Another project to take on, this time on warmer days, is installing a birdbath. According to OdalesOrangicLife.com's Megan Othersen Gorman, birds are often lacking water in late summer—a birdbath can help attract them to your yard, which will keep pests at bay.


Published with permission from RISMedia.