Today's Top Real Estate News
Provided by RISMedia News
1/22/2020 11:49:59 AM
The Master "Change of Address" Checklist for Your Next Move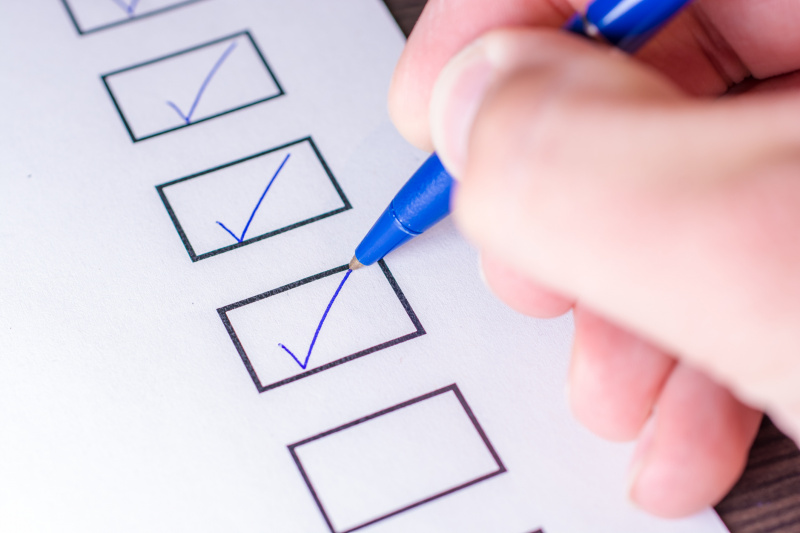 Any time you move to a new home, things change. A new neighborhood, new people to meet and a new address. With the stress of a big move and the excitement of starting the next chapter in life, there are important tasks that need to get done, but are inevitably put on the back burner.

Once your boxes are unpacked and you start to settle in, the next step is to identify any and all places where your address needs to be updated. Trying to figure out every company, account or personal document that needs to be updated can be just as stressful as move-in day. So, instead of digging through your mail and potentially missing a bill, check out this master list of all necessary (and possible) places you may need to update your address.

Government Agencies:
Post Office
DMV - License, Vehicle Registration (Plates, if you moved out of state)
IRS/Other Tax Agencies
Social Security Administration
Voter Registration
Financial Providers:
Banks/Credit Card Company
Loan Providers
Accountants
Utilities:
Gas/Electric Company
Cable/Internet/Phone Provider
Cell Phone Carrier
Insurance Companies:
Health/Dental/Life Insurance Provider
Car Insurance Provider
Home/Renter's Insurance Provider
Personal, Family & Pets:
Employer
Doctor/Dentist
Schools (If you have children)
Veterinarians (If you have pets)
Memberships & Services:
Online Accounts (Amazon, PayPal, etc.)
Streaming Services (Netflix, Hulu, etc.)
Subscriptions (Magazines, meal delivery, etc.)
Clubs/Organizations (Costco, BJs, Sam's Club, etc.)
Gym
And last but not least, don't forget to update your friends and family of your new address.
Once you make your way through this checklist, you can officially call your new house your home!

Published with permission from RISMedia.
5 Exterior Upgrades to Refresh Your Home's Curb Appeal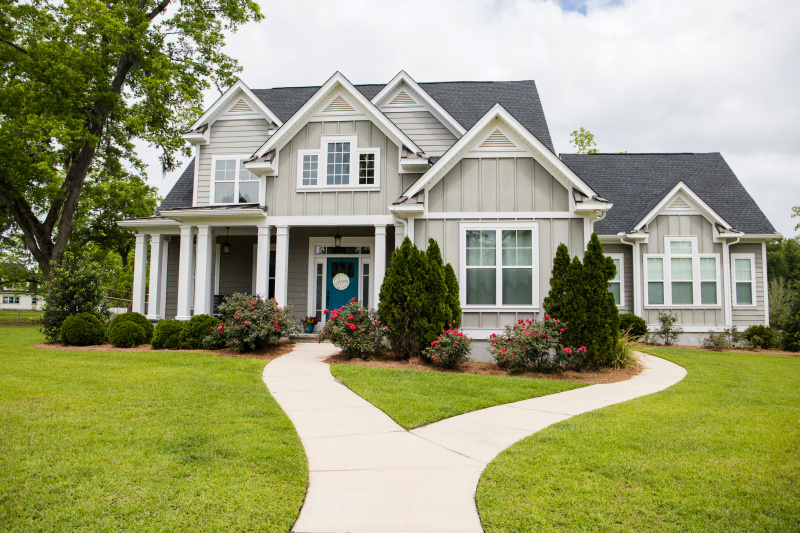 Curb appeal is important, whether you're trying to sell your home or not. Caring for your home inside and out will not only improve the look of your home and potentially boosts its value, it will make you feel good to come home to something beautiful every day. With these touch-ups and makeovers, you can create an exterior look you're proud to call home.

Get a New Mailbox
Every home needs a mailbox, but more often than not, you're retrieving your mail from a boring, rusty old box. DIY this upgrade by choosing a complementary color to your house and painting your existing mailbox. Or, buy new! Ranging from $20 to $200, you can purchase a stylish new mailbox - or even have one custom made - to fit the style, architecture and location of your home. A simple paint job or a unique style can do wonders for your curb appeal, especially if you plan to sell your home.

Update Your House Numbers
A much ignored aspect of your front door is your address. A new house number display is a great way to freshen up your home's curb appeal. Head over to your local arts and crafts store and find beautiful wooden and metal numbers to get you started for a weekend DIY project. Not too crafty? Try a lighted style for a fresh, modern look.

Replace Light Fixtures
Brighten your entry-way and curb appeal by replacing or refreshing your light fixtures. If your porch lights are old and rusty, replace. You can find plenty of styles at your local home improvement store for less than $30. For outdated pieces, such as a '70s bronze sconce, simply spray paint it black or white for an easy DIY upgrade.

Paint the Front Door
A simple way to boost the curb appeal of your home is by giving your front door a fresh coat of paint. Whether you're planning for a simple touch-up to the existing color, or adding a pop of color to your door, this is an easy DIY project that can be done in a weekend. Be sure to consider the style of your home when choosing a color, and even change it seasonally for more appealing and versatile looks.

Paint the Porch Ceiling
Your front door isn't the only place where paint can make a difference. If you happen to have the kind of covered front porch that features outdoor seating, freshen it up to create a more inviting and comfortable space to enjoy nature. By painting your porch ceiling light blue, you open it up visually as if you're always under a bright blue sky, while still being protected from the elements.

Published with permission from RISMedia.
How to Pack Big Style in a Small Kitchen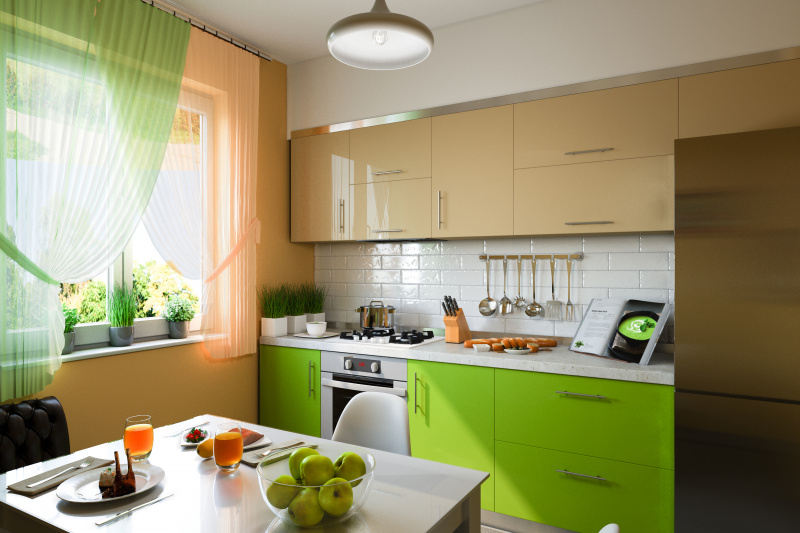 If you're living in an apartment in the city, or even a small house in the 'burbs, your kitchen is probably not very spacious. With limited storage and counter space, it's easy to put style aside and only focus on function.
But, just because your kitchen is on the small side doesn't mean you can't give it character. Here are some tips to spice up the style in your tiny kitchen:

Add a Pop of Color
Adding a bright color to your kitchen can be done in many ways. If you have a small island or breakfast bar, consider adding colored stools. Display vibrant bowls and jars on your countertop and put them to use, holding fruit or storing tea bags. Even find a matching teapot to display on your stovetop. Or, you can take another approach with color and paint your cabinets for a more dramatic look.

Bring in Patterns and Textures
From patterned tiles to an eye-catching backsplash, adding a pattern can easily make a small room feel larger than life. Go for a Medditerranian look with a tile backsplash either all across your counter space or only on an accent wall, just behind the sink or stove. Add a stylish rug - or two - to bring some texture into the mix and tie the room together.

Utilize Functional Decor
When you're confined to such a small kitchen, especially since most of the action happens here, anything you choose to add to your countertop should serve a purpose. Utilizing your decor is the best way to ensure you're not sacrificing style for space. Wooden or marble cutting boards are always useful and can sit on your counter discreetly, while bringing in natural elements. Also, consider using pretty bottles for products that get daily use, such as olive oil or vinaigrette.

Don't Forget the Details
When styling your kitchen, it's easy to overlook some obvious aspects. Hardware, for example, can be changed to fit the theme or tone of your kitchen. Whether you're going for a more modern look or a country style, there are plenty of faucets out there to completely update your sink. Also, adding new knobs and pulls to your kitchen cabinets can make a huge difference to the overall feel of the room. Though these are minor updates, in a small space, every inch counts.

Published with permission from RISMedia.
Find the Right Security System for Your Home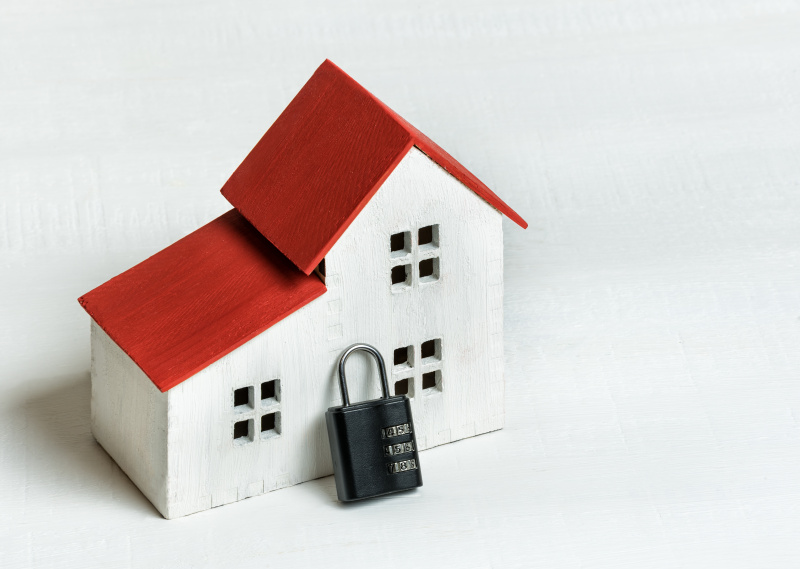 Installing a home security system is an important step to protecting your home and family. But with technology on the rise, there is an overwhelming number of systems and services to choose from. Here are some things to consider when choosing the right security system for your home:
Systems & Services

For many years, home security was either a guard dog, locked windows and doors, or both. Today, something as simple as your doorbell can be a camera that you can view from anywhere in the world. Companies like ADP and Vivint offer a range of professional packages, including indoor, outdoor and doorbell security, as well as smoke detectors and smart home capabilities. Systems like Ring and Nest can be purchased online and shipped directly to your door. These systems also offer indoor, outdoor and doorbell security, smart home technology, and can be easily installed or moved to a new home by you, with no appointments necessary.
Installation

You'll want to decide whether you want a professionally installed system or would rather take a DIY approach. A professional security company will most likely require a consultation, as well as a separate scheduled appointment with the homeowner present at the time of installation. If you choose to purchase and install on your own, you have the luxury of setting up your system on your own time, no appointment necessary.
Costs

According to HomeAdvisor, the 2019 average installation cost for home security systems is $694, but can range anywhere from $69 to $2,000. Aside from installation costs, you'll need to consider the cost of equipment, such as sensors, cameras and optional smart home features. For those on a budget, purchasing and installing on your own will save you a lot of money, as systems start as low as $99 and have no installation fee. Other costs include activation as well as monthly fees, which start at $3.00/month and top out at $50.00/month.

Published with permission from RISMedia.
6 Smart Tips for Decluttering Your Home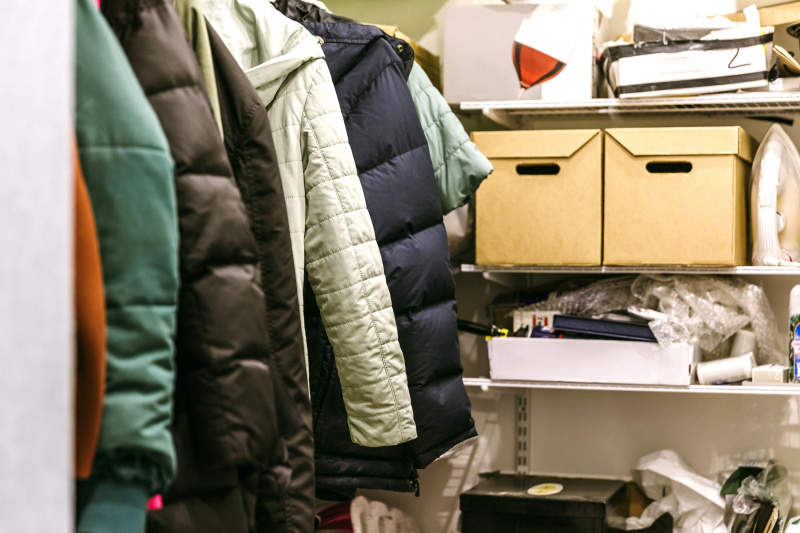 Maybe you're moving and want to properly stage your home. Or perhaps you just want to enjoy your home more, with less "stuff" interfering with your décor. In any case, decluttering your house or apartment can create a more peaceful, aesthetically pleasing environment that everyone who enters your home will appreciate. Here are some easy tips to help you get started:

Set Goals/Make a Plan
The first step is making a list of the areas in your home—problem zones—that need your attention. Plan a day to tackle each area (or two, if it's particularly troublesome). Setting aside an hour every morning before your day gets going (or one morning a week, depending on your schedule) can help.

Look for Things That Give You Joy or Efficiency
For each item, consider the last time you used it, how useful it is and whether you enjoy using it. If the answer to these three questions is "over a year ago" or "no," toss or donate it.

Invest in Attractive Storage
From a new hamper to shelving, spending a bit of money on organizing tools that double as décor can help your home feel less cluttered and help you keep it that way.

Pare Down Collections
Some items have sentimental value—childhood collections like dolls or trophies are common dust gatherers and waste space. Choose 2 or 3 to keep and you won't agonize over the decision or lose valuable shelf or storage space.

Check All Expiration Dates
Double check the dates on food, spices and medicine. Prescription meds can be turned into most police stations for proper disposal.

Start Small and Slow
If you're someone who has hoarding tendencies (no judgement here!), acknowledge it and don't give yourself anxiety by bringing half your wardrobe to charity or throwing out half of your childhood mementos all at once. Take one box at a time and you'll stay the course without giving yourself additional stress.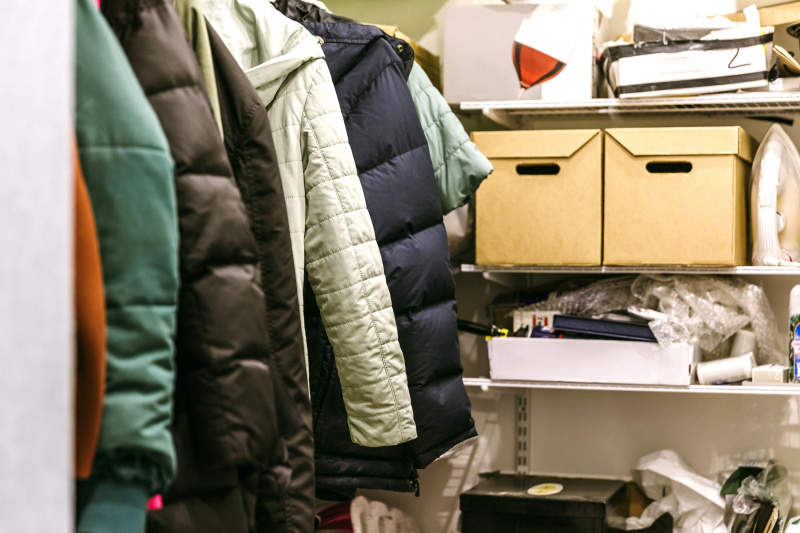 Published with permission from RISMedia.
How to Prep for an Open House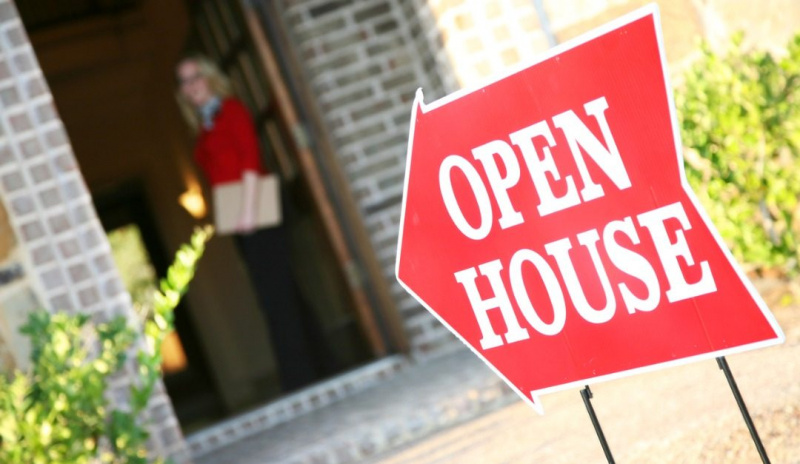 An open house is a terrific opportunity to find the right buyer for your home. It's simple —the more people who tour your home, the more likely it will be discovered by someone who loves it. And like any other step in the home-selling process, open houses need to be done wisely in order for them to be effective.

Here are some things to consider as you and your real estate professional work out the details on the perfect open house.

Choose the Right Date: Obviously, you want to set aside a weekend for the open house. Pick a date where you can be away from home during the big event. For example, don't schedule it to take place before a family celebration or the night your kid is starring in the school play. And during the winter months, have a backup date ready in case your original date gets snowed out.

Wake Up Early: You want your home to be in perfect condition during the open house, so be sure to get a head start on the day. Wake up early enough that everyone in your household has time to make their beds, eat breakfast, clean up and get ready for the day so that your house looks its best when the first house hunters arrive.

Get Out: Having the owners around can make things awkward for potential buyers as they look over a home. Your real estate agent knows how to run an open house, so leave it in their hands. Go to a movie, have a nice lunch out or go see your favorite team in action.

Take Your Pet Somewhere: Spend some quality time with your dog at a park during the open house or let them have fun with other canines at a doggie day care facility. You can also spend the day with the dog at a friend's or relative's house- a terrific option for cat owners.

And who knows? By the time you come home, someone may have decided that your home is the place they want to live.

Published with permission from RISMedia.
How To Have More Professional Video Conferences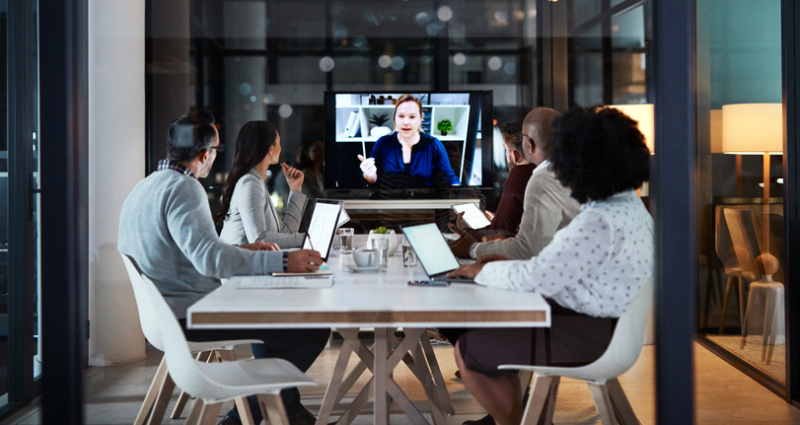 Whether you're a freelance contractor or managing a small business from home, video conferences are a popular and effective way of communicating. However, nothing looks less professional than chatting to a client with family members milling around or your dog barking behind you. To help, AV managed services, IVCi, lists five ways to impress your clients on your next video call.

Set up ahead of time. Be sure to proactively avoid any technical difficulties by setting up and testing all features ahead of time. Make sure wireless signals are strong, screen sharing features work, and audio is crisp and clear. Nothing is more frustrating than having the first 15 minutes of an hour-long meeting focused on getting the technology in place.

Check your surroundings. You want to make sure your surroundings and environment work well for video conferencing. Test the camera to see the lighting in the room and make sure the camera angle is favorable for everyone in your room. Working with a professional company to establish the camera view out of the gate is a helpful trick to make sure from day one you are connecting visually.

Dress to impress. Since your client can see you, it's important to present yourself the same way you would in an in-person meeting. If your company's dress code is casual, make sure your attire is at the nicer end of that scale. If you are taking the call from home, at least make sure to dress professionally as far as your clients can see.

Avoid distractions. Just as you wouldn't take out your cellphone and start texting during an in-person meeting, respect your client's time by minimizing distractions. Keep all typing, talking, or phone use to an absolute minimum. If you plan to take notes during the meeting, try jotting them down with pen and paper to minimize typing sounds.

Keep it professional. Anything that you wouldn't do during an in-person meeting should be avoided during a video call. This means eating, getting up, leaving the frame, and not making eye contact should be avoided. Remember beyond dress, if you are taking the call from home to keep the background void of chaos and clutter to keep you the focus of the meeting. A coffee table with a vase of flowers? Probably fine. A pile of unfolded laundry? Probably not.

Following these tips will be sure to leave your clients impressed after your video call.

Source: IVCi

Published with permission from RISMedia.
How-To Prevent Injuries in the Kitchen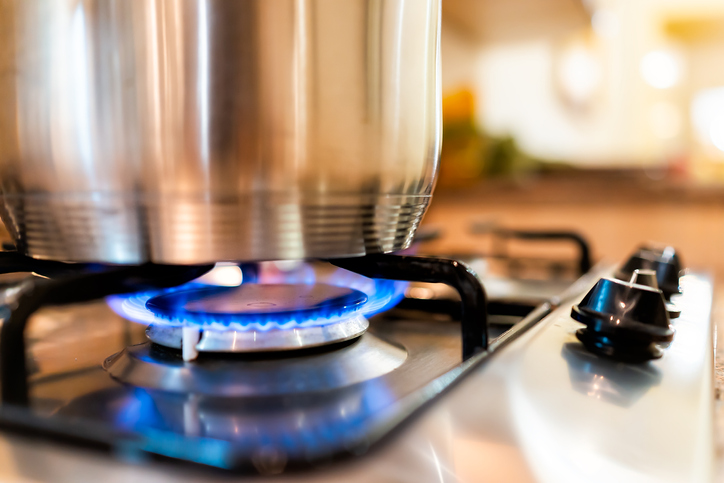 A large amount of home injuries happen in the kitchen, where fire and sharp objects lurk around every corner. To help, USAHS Occupational Therapy faculty member Dr. Terri Roberts offers these kitchen safety tips if you are going to make a holiday feast for your family:

- Always use oven mitts when handling hot pots and pans. Keep an abundance of these in close reach so you're never tempted to swap for a dish towel.

- Do not leave food cooking on the stove unattended. Let that phone call go unanswered and the doorbell ring if necessary.

- Do not wear loose clothing or jewelry while cooking. Consider changing into tighter, safer clothing before you hit the kitchen to cook.

- Keep kids and pets out of the kitchen. If you don't have a door to the kitchen, use a baby gate to keep that curious pup at a safe distance.

- Be sure to wash your hands frequently, especially if handling meat. Remember to wash frequently between tasks to avoid cross contamination.

- Have a fire extinguisher on hand. Do you know how to handle a fire if it pops up? Make sure to be prepared for the worst, but hope for the best.

Source: University of St. Augustine For Health Sciences

Published with permission from RISMedia.
First Time Buyers: What NOT to Do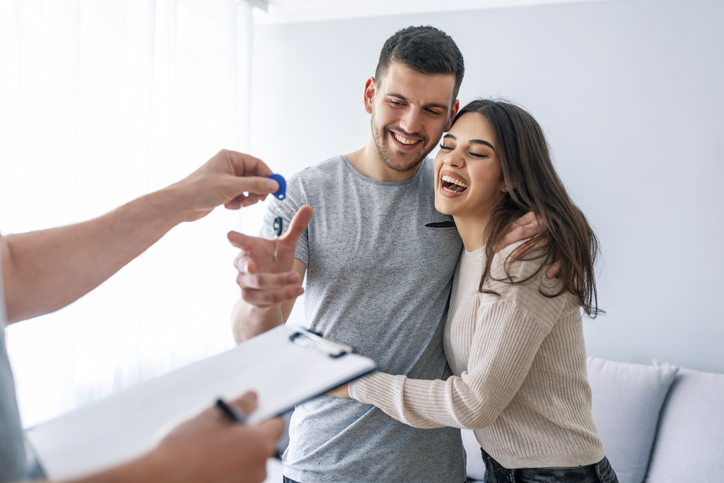 If this is going to be the year you break out into your own place, you likely want to be sure your path is as clear as possible. First and foremost, buying one's first home is one of the most exciting - and challenging - life experiences.

To come out ahead, don't make any of the common mistakes that could put your home-buying experience in peril. The U.S. Farm Bureau (fbfs.com) advises first-timers against doing any of the following leading up to or during your closing:

Don't Open New Lines of Credit. Taking on new debt, no matter how small, could throw off your debt-to-income ratio — a magic number in mortgage lending — and disqualify you.

Don't Miss Bill Payments. In the stress of preparing to buy a house, it's easy to miss a payment, but it could have serious consequences that will make you ineligible for a loan from certain lenders for at least a year, the bureau says.

Don't Change Jobs. During the mortgage loan process, change — even good change — could set you back. Avoid a change in job status that will cause a lender to question your financial stability.

Thecollegeinvestor.com warns that too much of a good thing can be bad, so just because a bank will lend you a certain amount of money doesn't mean you should take it unless you want to be house poor.

The site says you need to think about the other expenses that come along with a house, like insurance, property taxes, utilities, maintenance, and home improvements beyond your monthly mortgage commitment.

Finally, esurance.com blogger Jiordan strongly advises getting a thorough home inspection done. She says a professional will ensure the foundation is solid, the wiring is up to code - even check for lead paint and wood-eating pests.

If you know before you buy, the esurance blogger says it could help you negotiate a lower price - and prepare you for any repair costs you might be facing.

Published with permission from RISMedia.
How to Be More Mindful This Year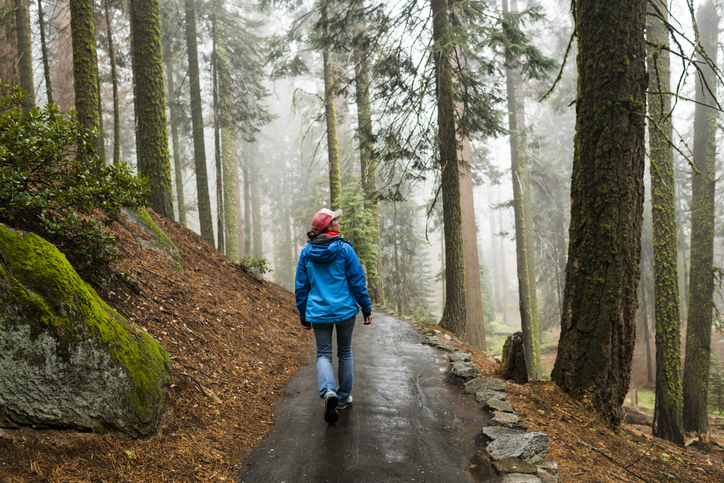 With the hustle and bustle of your daily to-dos, it can be difficult to reframe your daily habits and gain a little perspective.

"The issue with busyness and things to do is that we forget life ought to be around 'how to be,'" says Professor of the Practice in Systems Thinking & Design J. Gerald Suarez at the University of Maryland Robert H. Smith School of Business. "With every little task we accomplish without mindfulness, we forfeit our joy."

To get the most out of your time, Suarez offers the following tips:

Imperfect is perfect. "We need to let go of the self-imposed burden of perfection," Suarez says. "The perfect house, decorations, dinner. Rigidly adhering to these high standards is a recipe for stress, because there is always more to be accomplished if we are aiming at perfection."

Recalibrate. Suarez recommends calibrating expectations and redefining success. "Maybe it's disconnecting from technology, exercising more or relaxing and reconnecting with friends and family."

Less is enough. "We have to indulge in simplicity and declutter our brains from things to do," Suarez says. "Also, appreciate with mindfulness every moment and interaction, find meaning in what is happening around us and embrace the spirit of the season."

Zoom out. Look at the calendar and not at the clock, Suarez says. "Look at the big picture of your day, not at the nitty-gritty of activities and the fragmentation of your day. Appreciate the big picture."

Source: University of Maryland's Robert H. Smith School of Business

Published with permission from RISMedia.