Today's Top Real Estate News
Provided by RISMedia News
9/25/2017 12:10:15 AM
Toying With Holiday Travel? Commit Now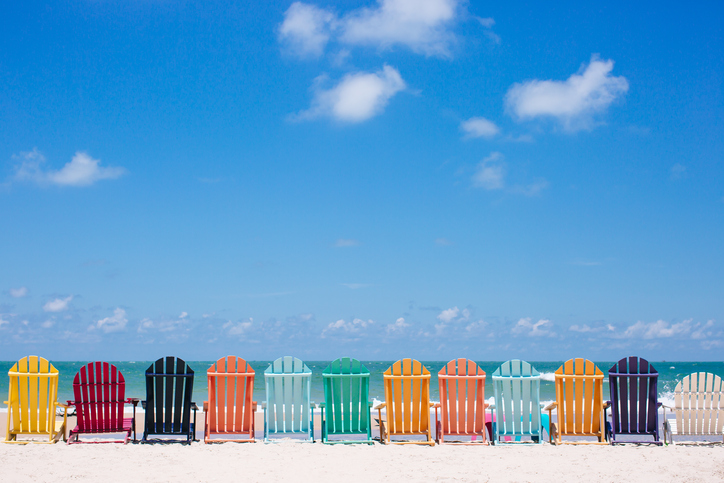 The hustle and bustle of the holidays may seem a long way off, but if you're planning on traveling for Thanksgiving, Christmas, Hanukkah or New Year's, the time to book your travel is now, say the experts at Expedia. Thanksgiving and Christmas are two of the busiest travel periods each year, and in 2016, Expedia data revealed more than 85 percent of holiday travelers missed out on locking in the lowest fares.

Even though you probably haven't given it much thought, you probably already know if you're planning on traveling during the holiday season, so make the commitment and book now before prices get so high it becomes unaffordable. Start looking at airline and hotel prices now and if you find a good deal, don't wait—grab it. Chances are very high it won't be there even just a couple of weeks from now.

When to Book for Thanksgiving

According to Expedia flight data for 2016, the sweet spot for booking Thanksgiving travel is 61-90 days out. Travelers who booked during that timeframe saw savings of up to 10 percent, while those that waited until the last minute—zero to six days out—paid more than 20 percent above the average ticket price. For 2017, the optimal window to book and save runs through September 23.

When to Book for Christmas

For Christmas, the cheapest time to book travel is 14-20 days out, where travelers saw savings of around five percent in 2016. Like Thanksgiving, last-minute bookers are in danger of paying a premium—more than 15 percent above average ticket prices.

A Great Time to Go Global

In the meantime, many travel deals on global destinations can be had this fall. From September to November, look for savings on international hot spots like France, Greece, China and the Philippines.

Source: Expedia

Published with permission from RISMedia.
5 Benefits of Personalized Dog Food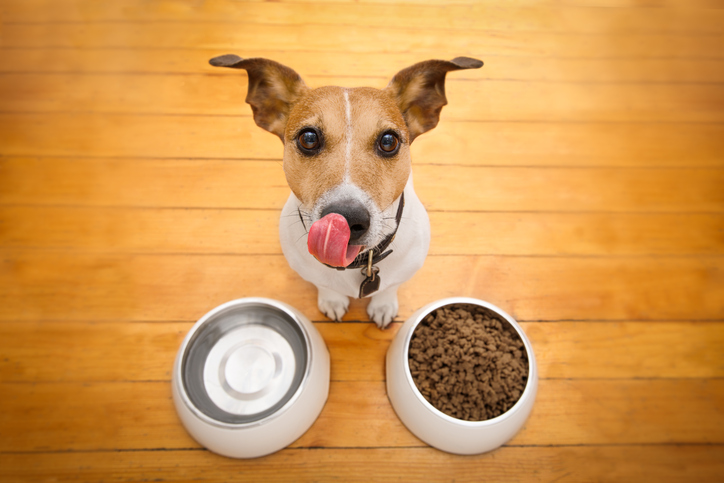 (Family Features)—For dog owners, your pet is often your world and there are few things more special than the bond you share. From playtime to mealtime, you never settle for "good enough," and your dog's health is no different.

When it comes to nutrition, every dog has specific needs, and you know them best. Each dog is unique and his or her food should be, as well.

When deciding which dog food works best for your pet, keep personalized foods like Just Right by Purina in mind, which can help address your dog's unique needs. It combines your firsthand knowledge with nutritional expertise to create the best dog food blend for your dog. By answering just a few questions about your pet's breed size, eating habits and more, you can create a personalized blend of food that includes your dog's name, photo and feeding recommendation that gets shipped directly to your door.

"Every pet is an individual and that includes how we feed them," says veterinarian Dr. Marty Becker, a 17-year veteran of "Good Morning America" and founder of Fear Free. "A highly personalized diet tuned to their specific needs and combined with plenty of exercise and regular veterinary care can dramatically impact their nutrition, health and wellbeing."

Feeding your dog personalized food could help yield these five benefits:

Healthy Skin and Coat

By providing important details about your dog's skin and its needs, certain ingredients can be included in order to avoid dry and itchy skin. Omega-3 fatty acids from fish oil, along with vitamin A and linoleic acid, can help keep your pup's skin refreshed and can give your dog's coat the nourishment it needs to be shiny and healthy.

Ideal Body Condition

Being the right weight can contribute to a lot of different health factors, but having an ideal body condition can be about more than just the amount of food you feed your pet. The right amount of fats and proteins can help keep your dog right where he or she needs to be. Choosing a formula with chicken, salmon or lamb as the first ingredient can help your dog's body feel strong and healthy with their high amounts of protein. Just as important, each dog has different metabolisms and different caloric needs, so personalized feeding instructions can help your dog reach his or her ideal body condition.

Joint Health and Mobility

Many dogs are often on the move—walking, running and playing. Having healthy bones and joints can support your dog's overall health, especially in developing puppies, large breeds and senior dogs. Choosing a formula with proper amounts of calcium and phosphorus can help support joints and bones.

Brain Development

Puppies need all the help they can get when it comes to growing and supporting lifelong health. Giving them foods that include nutrients like DHA that support brain and vision development can inspire your puppy's curiosity about the world.

Active Lifestyle

Overall, diet has a big impact on providing the nutrients needed to energize your dog every day, all day long, and ingredients in their food can provide the complete and balanced pet nutrition that helps promote an all-around active lifestyle.

Source: justrightpetfood.com

Published with permission from RISMedia.
Get the Family off and Running With a Healthy Start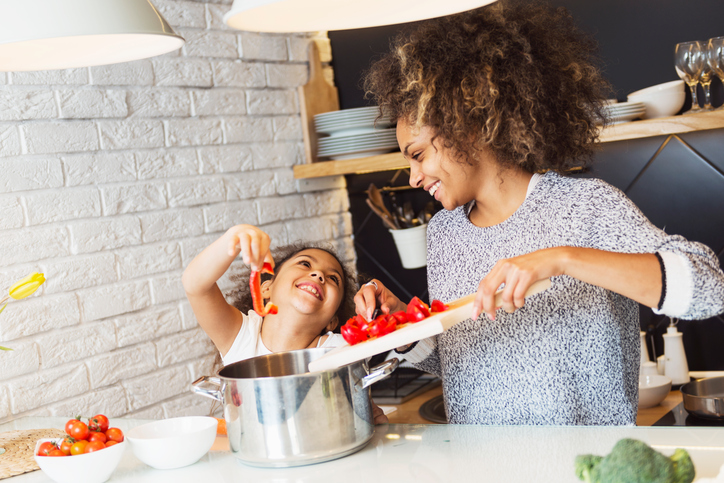 At the risk of sounding like your mother, breakfast truly is the most important meal of the day.

Not only does it provide the chance to fuel your body with the best possible nutrients, but taking a few moments to convene as a family can put everyone in the right frame of mind for the busy day ahead at work or school.

Some of the best reasons for breakfast include:

Breakfast gives you energy to start your day. When you wake up in the morning, your body has been fasting during the hours you were asleep. Eating breakfast gives your body (and brain) the energy needed to function—very important for school-aged children.

Breakfast improves concentration and school performance. Studies suggest that eating a healthy breakfast can improve brain function, stimulating a child's memory, recall and learning, and helping them to perform better academically. Studies also show marked improvements in attendance and behavior and fewer incidences of problems such as depression, anxiety and hyperactivity when breakfast has been part of a child's morning.

Breakfast leads to a healthy weight. Breakfast kickstarts the body's metabolism and starts the calorie burn. Avoiding breakfast can actually slow your metabolism, causing you to burn fewer calories throughout the day.

Who would want to miss out on the above benefits? Unfortunately, the Academy of Nutrition and Dietetics estimates that 12-34 percent of children and adolescents regularly miss breakfast, with lack of time serving as the usual culprit. There are super simple ways to create a healthy morning routine, however, by making sure your fridge and freezer are stocked with the right ingredients.

Try these quick, nutritious ideas from The National Frozen & Refrigerated Foods Association (NFRA):

- Fill toasted waffles with peanut butter and jam for a breakfast version of a classic sandwich.
- Create a yogurt parfait by layering your favorite yogurt, fruits and granola.
- Make a tasty shredded cheese and veggie omelet and serve with precooked turkey sausage.
- Top pancakes with bananas, drizzle with honey and serve with a glass of milk.
- Mix yogurt, frozen berries, milk, juice and bananas in a blender for a delicious smoothie.
- For quick grab-and-go meals, have readily available hard-boiled eggs, string cheese, a variety of yogurts, frozen bagels, waffles, pancakes and breakfast sandwiches and a selection of fruit juices.

Source: National Frozen & Refrigerated Foods Association

Published with permission from RISMedia.
How to Protect Your Credit From a Security Breach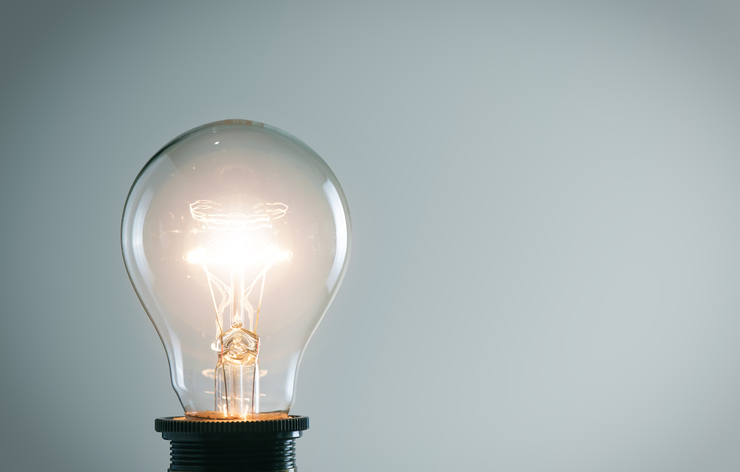 Recently Equifax, one of our nation's three major credit reporting bureaus, announced that it had been breached. This means millions of consumer credit reports were made available to hackers, including their credit card numbers, social security numbers, birth dates, addresses, and in some cases, driver's license numbers. To help, Equifax has created a website - https://www.equifaxsecurity2017.com - where consumers can check to see if their personal information may have been exposed.

In addition, below are additional steps that consumers should take.

Obtain your credit report every year from each of the three major credit bureaus - Equifax, Experian, and TransUnion. All consumers are entitled to obtain a free copy of their credit report from each of these companies every 12 months. You can do this by visiting www.annualcreditreport.com, or by calling each of them by phone (Experian at 888-397-3742, TransUnion at 800-680-7289, and Equifax at 800-525-6285).

Consider placing a "credit freeze" on your credit reports with these companies. In most states, including Illinois, each credit bureau may charge you up to a $10 fee for a credit freeze. (Equifax announced on Sept. 12 that it will no longer charge $10 for a security freeze.) A credit freeze prevents lenders and others from accessing your credit information, making it much harder for someone to open a new account of any kind in your name - only your current creditors will be able to access your credit report. Also note that you can tell the credit bureaus to lift your credit freeze if you need to apply for new credit, which you can do for a particular credit application or temporarily for a chosen period of time. Keep in mind that a credit freeze won't prevent your creditors from reporting your payments on existing accounts to the credit bureaus.

Pay close attention to credit card and bank account statements for any unauthorized charges.

Consider placing a fraud alert on your credit report files. This alert warns creditors that you may be an identity theft victim, and they should take extra steps to verify that anyone seeking credit in your name is really you!

Consider enrolling in a credit monitoring service. Equifax is offering one free year of credit monitoring to all consumers, regardless of whether your personal information may have been stolen. You can find many other reputable companies that offer this type of service by conducting an Internet search for credit monitoring services.

Source: Equifax


Published with permission from RISMedia.
Easy Ways to Make Better Food Choices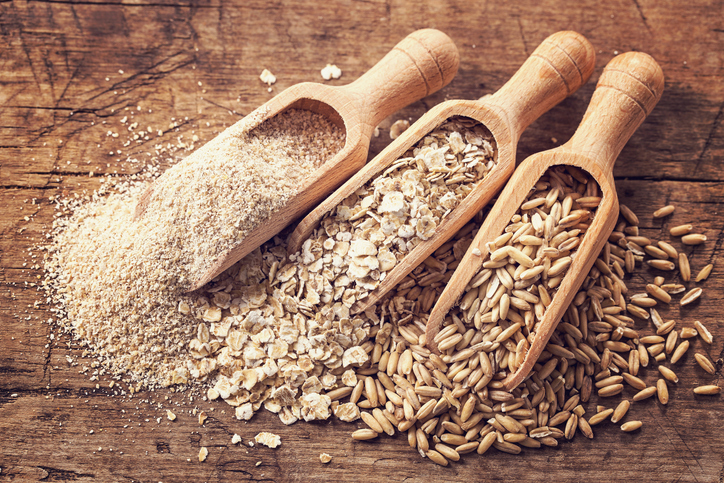 (Family Features)--Maintaining a healthy diet can be easier than you think if you make your eating habits a priority and know how to make smart food choices.

For the best results, choose foods from all five major food groups with help from these tips:

Fruits and vegetables. Fruits and vegetables are naturally low in fat and contain necessary fiber, vitamins and minerals. Rather than serving fruits with cream cheese or sugary sauces, opt for nut butters or organic honey, and toss raw, steamed, boiled or baked vegetables in olive oil, salt and pepper instead of buttery sauces.

Protein. Select low-fat, lean cuts of meat and season them with herbs, spices and low-sodium marinades. Baking, broiling, grilling and roasting are the healthiest preparation methods. Try swapping ground beef for a lean or extra-lean cut, or opt for ground chicken or turkey instead. Non-meat protein options such as dry beans, peas and lentils can even be swapped for meat in recipes such as lasagna or chili.

Dairy. Choose skim or non-dairy milk, like soy, rice or almond milk, and use low-fat or part-skim cheeses in recipes. Nonfat or Greek yogurt can replace sour cream in many recipes and options like sherbet and soft-serve frozen yogurt are lower in fat than ice cream.

Grains. Choose products that list whole grains as the first ingredient, as they are low in fat and high in fiber. Some easy swaps include whole-grain flour, pasta and rice, as well as bypassing doughnuts and pastries for English muffins or bagels and opting for unsalted pretzels instead of potato chips.

Fats, oils and sweets. Too many high-fat foods can add excess calories to your diet, which can lead to weight gain and obesity, or increase your risk for certain health issues. However, a small amount of heart-healthy fat is actually good for you. When it comes to sweets, fig bars and gingersnaps make for healthy alternatives to cookies. Also beware of calorie-laden condiments and opt for nonfat and light mayonnaise and salad dressings instead.

Source: Family Features, Nice!

Published with permission from RISMedia.
Bank Card Defaults Drop, Mortgage Defaults Tick Up - What Does it Mean?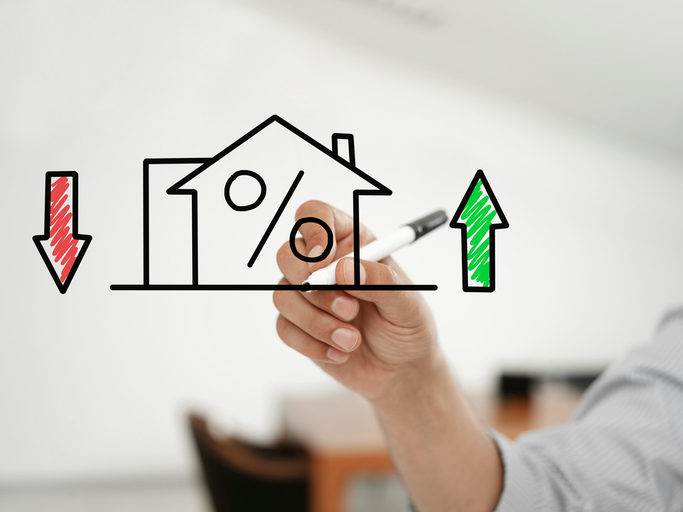 In some good news for the economic outlook, the bank card default rate recently experienced its biggest drop in 12 months this past July, down 18 basis points to .86 percent, according to the S&P Dow Jones Indices and Experian data. Meanwhile, auto loan defaults increased by four basis points, and the first mortgage default rate increased two basis points from June.

However, it's important to look at the big picture. Though the National bank card default rate experienced its biggest drop in 12 months, it is still high. The bank card default rate set a recent low at 2.49 percent in December 2015. Since then, it moved irregularly upward before the July drop; it is now 3.31 percent. The composite, auto, and first mortgage default series are all close to their levels in July 2016.

"Default rates for autos and first mortgage loans are at their lowest points in the last ten years, while bank card defaults remain modest," explains David M. Blitzer, managing director and chairman of the Index Committee at S&P Dow Jones Indices. "Consumers' use of credit is growing and the level of consumer credit outstanding is at an all-time high. In the year ending June 2017, consumer credit outstanding rose 5.7 percent, outpacing most spending categories across the economy. However, retail sales excluding autos as well as auto sales are down slightly since April, while home sales are little changed in recent months.

"While total consumer credit is at an all-time high, revolving credit – principally bank card loans – is close to the same level as mid-2008 early in the recession and financial crisis. At that time, revolving credit accounted for 38.5 percent of credit balances compared to 26.5 percent today. The revolving credit share of the total has declined steadily since 2008. The share of non-revolving credit rose and total non-revolving climbed from 61.5 percent to 73.5 percent of total consumer credit usage. The largest components of non-revolving credit are auto loans and student loans. Auto loans currently are about 40 percent of non-revolving credit. Student loans are the largest factor in the growth of non-revolving credit since 2008. Currently, they represent about 51 percent of non-revolving credit outstanding and 37.6 percent of total consumer credit outstanding."

So while the economy continues to show gradual improvement on a macro level, debt continues to be a blight in terms of full recovery. Meet with your financial advisor to review your personal credit and debt scenario to see how you may be able to make improvements to the overall picture.

Published with permission from RISMedia.
Renovating Your Bathroom? Think Safety First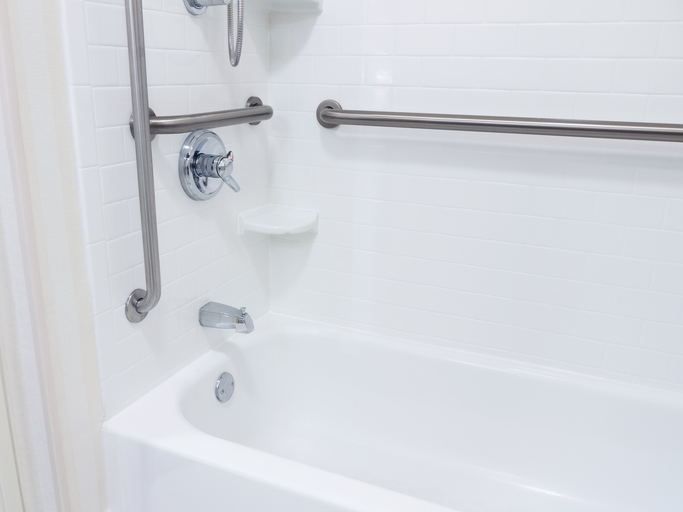 A renovation can be a fun period where your wildest home-design ideas can be put into action. However, when planning out a brand new bathroom, it's important to keep safety in mind, especially if you have seniors or children living in your spaces. Moen notes that children younger than five account for more than half of all slips and falls in the bathroom.

Here are six tips from Moen to help make your bath safe and stylish:

Install grab bars. These bars can make or break a fall in the bathroom. The best places to install them are: 1) near the toilet, 2) along the showerhead wall and 3) on the back wall of the tub/shower.

Choose a dark grab bar. Darker finishes against a lighter wall allows those with impaired vision to easily find grab bars.

Love levers. Faucets with lever handles make turning the fixture on and off easier for everyone.

Go handheld. A handheld shower brings the water to you, which helps keep you safer and makes it easier to bathe children.

Shelf life. Keeping items (like shampoo) within reach on a shelf in your shower helps you avoid slips and falls.

Take a seat. Studies show that women are 72 percent more likely to be injured in the bath or shower than men. Add peace of mind with a shower seat to prevent slips during activities such as shaving legs.

Light it right. Consider three or four globe lights for a well-illuminated, safe bath.

Source: Moen

Published with permission from RISMedia.
How to Save Your Car From Prowlers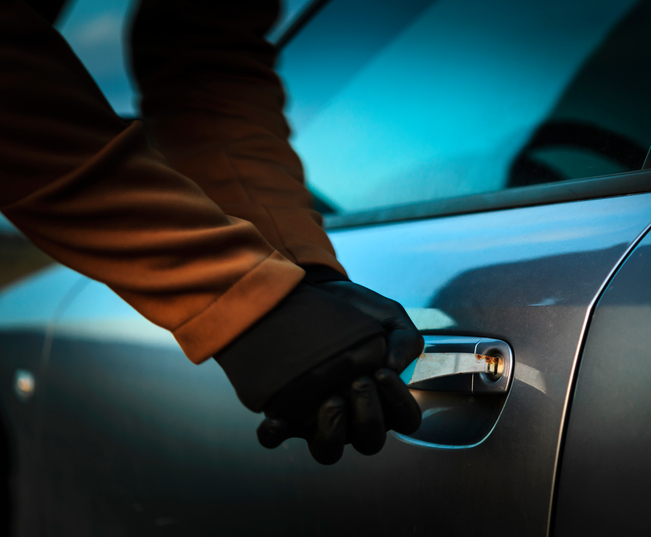 The thought of having your car broken into is chilling - yet many of us park our cars in unattended lots and on sketchy streets at regular intervals, often in our own neighborhoods.

The PEMCO Insurance Northwest Poll finds only about 1 in 5 respondents (19 percent) say they're extremely or very concerned about car prowls in their neighborhood. Instead, about half (48 percent) admit they're not very or not at all concerned about the threat of a car break-in. Among those surveyed, a majority of drivers say they regularly take basic precautions to prevent break-ins by locking doors and removing valuables. Just under half (45 percent) say they use an electronic alarm system to protect their car and belongings, as well.

Beyond those simple steps, PEMCO recommends following these tips to keep valuable possessions safe from car prowlers:
- Never leave your car running unattended, even if you're just going away for a few seconds. If you do need to leave the vehicle, turn the car off, remove the keys and lock the doors so thieves don't have an easy target.

- If you park on the street, find a well-lighted area. Good lighting is even more critical if you're parking overnight, as thieves intent on ransacking cars often strike between 3 and 5 a.m.

- Don't leave anything in view, no matter what you think it may be worth. Even a few coats left innocently piled on the seat might look like they're hiding something worth stealing.

- If you have to leave items in the car, stash them in the trunk, and do it before you park so a prowler doesn't see you. If you don't have a trunk, put belongings out of sight on the floor or under the seat.
Source: www.pemco.com

Published with permission from RISMedia.
Here's How You Can Afford Your Rent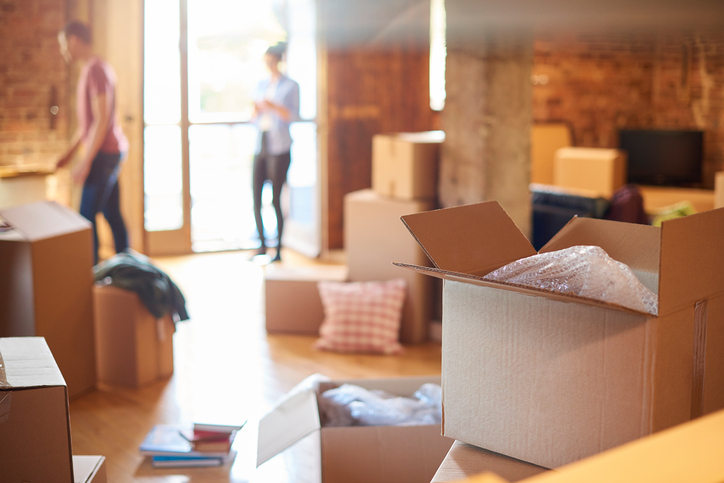 If you're like many Americans - in particular, millennials who are just starting out on their own - chances are high that your housing costs exceed what you can actually afford. According to federal guidelines, if you're paying more than 30 percent of your pre-tax dollars on rent, you fall into the ranks of the cost-burdened. Here are some tips from RentHop to make rent more affordable and restore some balance to your wallet...and life.

Try a different neighborhood. This may sound obvious, but moving to a new, more affordable location is often overlooked as an option. While you may be dead set on living in a certain neighborhood, do the math. If living elsewhere means saving hundreds of dollars a month, it might well be worth it. Find out what more affordable neighborhoods are still within reasonable commuting distances to your job or if flex work schedules may be an option.

Try a different apartment. In other words, downgrade. While you may love the high-end amenities and the extra closet space, are they really within your budget? Consider scaling down a bedroom or forgoing an on-site workout facility. Figure out what you can live without and you'll be rewarded by a much-needed cushion in your bank account.

Get a roommate. If you don't want to give up the extra space, the great location or the amenities, it may be time to find a roommate. The savings are obvious - reduce your costs by half or two thirds depending on how many roommates you take on. Just be sure to figure out in advance how you'll handle non-fixed expenses like groceries.

Looks into rental assistance programs. If you're really having trouble making ends meet and having a roof over your head is in jeopardy, look into rental assistance programs that may be available in your state. These programs have a mission to help low-income tenants and families keep their current housing through providing financial support. Such rental assistance programs can be given through the government, charity programs, local resources, non-profits, etc. Do your research on short- and long-term assistance programs where you're living. If you qualify as a low – to moderate-income family, you could be eligible.

Talk to your landlord. Before you make any big changes, talk to your landlord. He or she may be willing to accept a late payment or two, or partial payments until you can get back on your feet or find a roommate. This is particularly true if you're renting from a local individual as opposed to a large property management firm.

Renegotiate your lease. If your lease is up for renewal soon, use this opportunity to renegotiate with your landlord to at least maintain the same price you had been paying. If you're in a spot where you know there isn't a lot of interest, it will work in your favor.

Sublet. If you have an opportunity to move to a more affordable place before your lease is up, see if subletting your apartment is an option. Before you do, however, make sure it's not forbidden in your lease agreement and that there are no other laws against subletting. Discuss it with your landlord to be safe.

So if you're feeling squeezed by your monthly rent, don't despair. Sit down with a calculator and consider the options above. There is always a solution.

Published with permission from RISMedia.
5 Steps to a Healthier Kitchen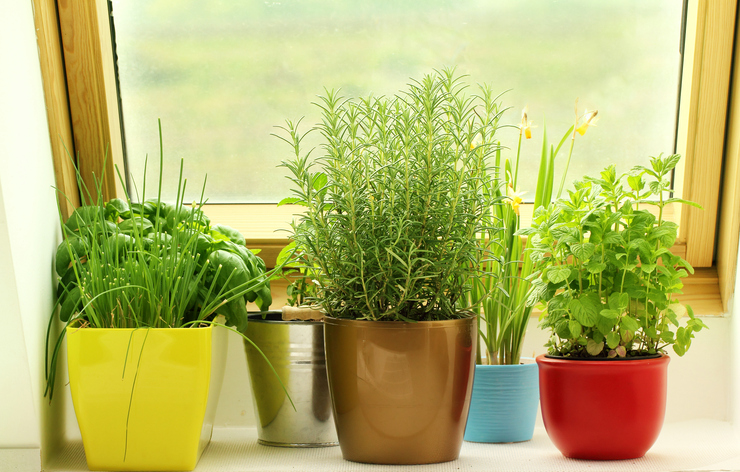 Trying to lose a few pounds or simply boost your nutritional intake? Well, what you eat and how you eat all starts with how you stock and organize your kitchen. These foundational steps will put you on the path to a cleaner diet and an all-around healthier lifestyle.

1. Lose the preservatives. The reason that loaf of bread and box of crackers in the cabinet lasts so long is because they're loaded with preservatives. But all those ingredients you can't pronounce on the nutrition label are really bad for you. Opt for organic breads or buy them fresh from the bakery, then freeze them. Sliced options let you conveniently grab just the servings you need at any given time.

2. Buy then eat. Do you often encounter a rotten tomato or two at the bottom of your vegetable bin? To avoid the common problem of being unable to consume fruits and veggies before they go bad, get into the habit of swinging by the grocery store or produce stand on the way home from work and buy just what you need for that evening and lunch the next day. Not only will this prevent food waste, it will ensure you're consuming these nutrient-rich foods in their freshest possible state.

3. Store properly. Fruits and vegetables should be removed from those plastic grocery bags before being stored in your fridge. Remember to store fruits and vegetables separately, on different shelves or in different bins.

4. Grow your own. You don't need to have a green thumb to grow a few of your own cooking ingredients, such as herbs. A sunny window can provide all the tools you need to grow basics such as basil, oregano and rosemary.

5. Keep food organized and accessible. It's one thing to buy the right foods, but if they get lost in the recesses of your fridge, what's the point? Wash and chop fruits and vegetables and place them in clear plastic containers at eye level. Buy healthy snacks like yogurt, hummus and nut butters in grab-and-go friendly sizes.

With these few small adjustments you'll be on your way to a healthier way of life in no time!

Published with permission from RISMedia.