Today's Top Real Estate News
Provided by RISMedia News
12/10/2018 7:13:01 AM
Making Prescriptions Easier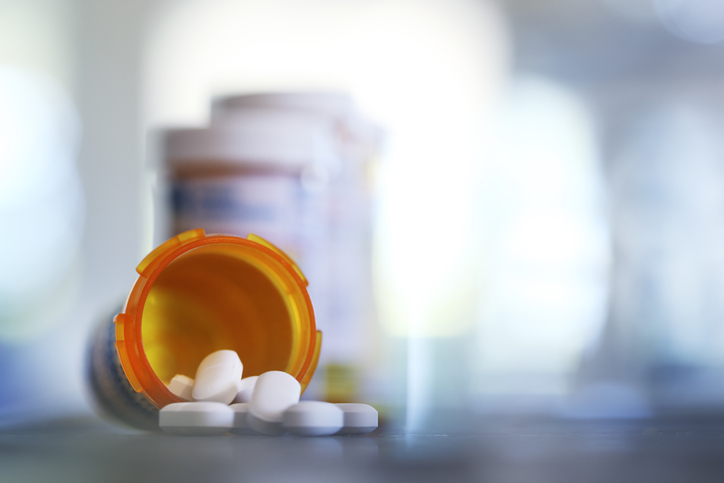 If you manage one or more prescription medications for yourself or a loved one, you know it can be challenging at times. A new survey conducted by AllianceRx Walgreens Prime found that more than half (57 percent) of adults surveyed take prescription medicine regularly, with the percentage increasing steadily with age. Additionally, nearly three quarters (73 percent) of adults manage all or most of the medicine needs for themselves or their family.

To help ease your prescription management, AllianceRx Walgreens Prime offers the following tips:

Ask your pharmacist about prior authorization: Ask your pharmacist now if prior authorizations are required or need updating. If so, submit new insurance information to your pharmacy and update your financial assistance or copay information.

Ask your health plan about medication coverage: Check with your health plan to determine if your medication coverage will change in the new year. Verify your copay costs and contact your health plan with any questions.

Ask your doctor about appointments: Contact your doctor about prescription refills. Schedule an appointment now, if required, for new or existing medication. During your appointment, discuss any medication concerns with your doctor.

Ask your doctor to verify your ePrescribe pharmacy of record: Verify with your doctor who they have listed as your pharmacy of record and update if necessary.

Source: AllianceRx Walgreens Prime

Published with permission from RISMedia.
Save Your Pipes This Winter
Between gifts and home heating costs, the holidays can hit your bank account hard. If you add frozen pipe damage to the roster, it can be financially brutal.

"The holidays can make your budget very tight, but frozen pipes can literally put you under water," says Michael Petri, owner of Petri Plumbing & Heating. "The average cost to repair damage from burst pipes is in the thousands. Preparing your home to avoid these mishaps can save your wallet and help you avoid added holiday stress."

To help, Petri Plumbing and Heating, Inc. brings homeowners to proactively prepare their homes to avoid frozen pipe damage.

Allow cold water to drip from faucets – When temperatures are expected to drop, allow faucets to slowly drip. Standing water is more susceptible to freezing and keeping the water flowing will prevent disastrous issues from developing.

Monitor the thermostat – Make sure the home's temperature is no lower than 55 degrees, especially if there are plans to travel for the holidays. A dip in temperature can increase the chances of frozen plumbing.

Open cabinets under sinks and vanities – These areas are more susceptible to damage from a temperature drop. Keep cabinets open to maximize the ambient heat circulating in the home.

Insulate the home – Attics, basements, and crawl spaces can develop leaks and cracks over time. Insulating these areas will maintain warmer temperatures and don't forget to check around the foundation of the home as well.

Insulate the pipes – There are many products on the market to add insulation to your pipes. Heat tape, pipe sleeves, and heat cable are easy, low-cost options that will add an extra level of protection when temperatures are low.

Source: Petri Plumbing & Heating, Inc.

Published with permission from RISMedia.
Plan a Unique Holiday Party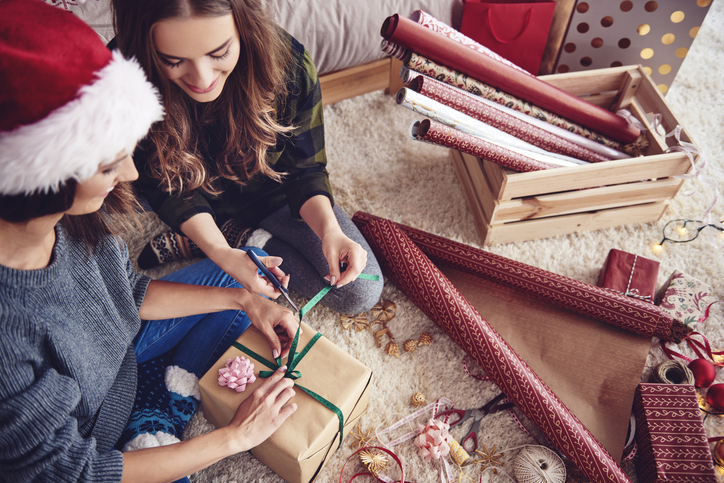 Move over, ugly sweater party. This holiday season, do something unique and fun with your loved ones. Consider the following:

Host a Holiday Screening. Pick your favorite holiday film and host a screening with warming beverages and popcorn. If you think some of your pals may be more inclined to socialize, host the screening in a living room or basement and set up a socializing station in a separate space.

Have an Art Potluck. Have your friends each bring an art supply and spend the evening getting creative and catching up.

Have a Cook-Off. Choose a specific culinary item like lasagna or pecan pie and invite friends to join in on a friendly competitive cook-off. Or, keep it holiday centric with a cookie bake-off. Find a fun prize for the winner, like a bottle of wine.

Consider a Dance Party. Clear the furniture for the living room, create a rocking playlist, set up some fun lights and invite your pals over for a dance party.

Published with permission from RISMedia.
What Comes With the House? Negotiating 'Fixtures'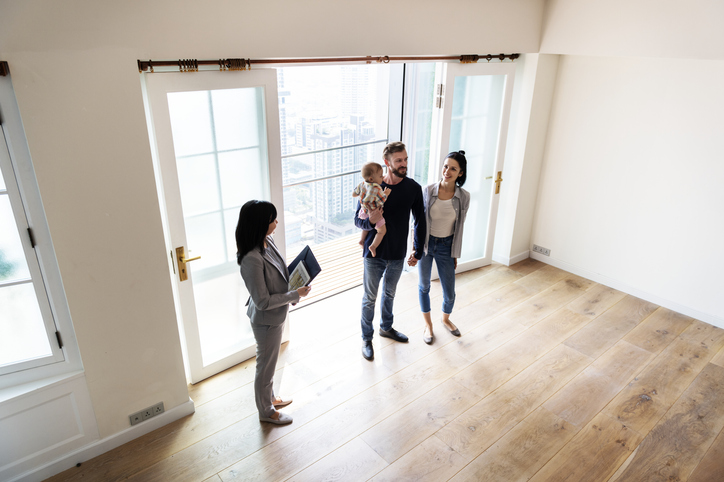 After receiving a piece of furniture as a last-minute gift from a friend who was selling and moving, the buyer became upset assuming they would inherit the item even though it had not been agreed upon.

Something that should be assumed to come with the house is known as a 'fixture.' But what counts as a fixture is the basis for many real estate disputes, according to Elizabeth Weintraub at thealance.com - even when that feature or fixture is outside the building.

Generally speaking, she says, a fixture is not required to exist inside the house. Landscaping, or any type of plant with roots firmly ensconced in the ground, is considered a fixture, Weintraub says.

Connecticut REALTOR® Kathy Hamilton says determining what will stay with the home and what will go with the previous owner will vary by seller and contract. She first suggests checking the listing, however, because a seller may have already specified any such items included in their asking price.

When it comes to any questions about which items will stay, Hamilton advises both sellers and buyers to know the "screwdriver rule."

For the most part, she says, if it takes a screwdriver to remove, it's considered part of the home - this includes shelves, light fixtures and even curtain rods. But, if it's hung on a nail, or is a piece of movable furniture - even a grand piano - it's likely not included in the sale.

Devon Thorsby at U.S. News & World Report says states have different standards regarding what things are included in a home sale, but light fixtures and major appliances are typically included unless otherwise noted in the contract.

One luxury property specialist she spoke with in Fort Lauderdale on the subject said, as a rule, a fixture is something that's bolted down - if it's not, you can take it.

Thorsby reminds buyers that the negotiation also works the opposite way. If you don't want the seller's old washer and dryer, you may be able to stipulate they remove the appliances in your contract.

Published with permission from RISMedia.
Tips for Easier Holiday Travel With Little Ones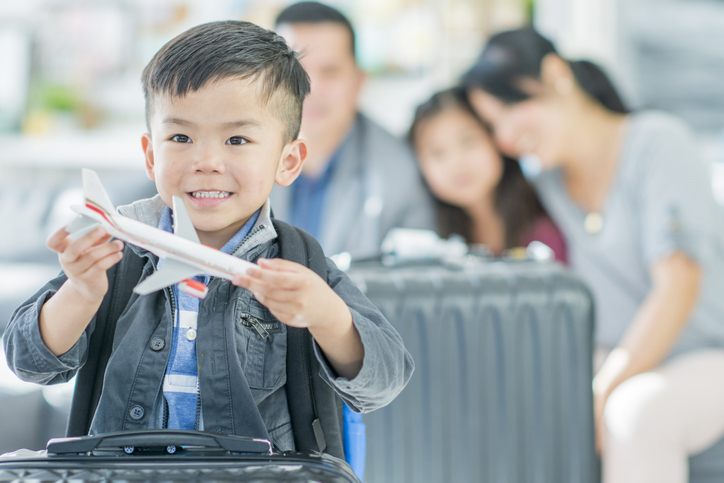 Hitting the road often brings complications, but for parents, hitting the road with kids can be full of obstacles. Here are nine easy-to-follow tips from the Travel Leaders Network that will help vacationers "Travel Better" this holiday season when children are along for the journey.

Pack with a plan. Overhead space will be at a premium during the holiday travel season, especially as people bring gifts for friends and family or return home with presents they've received for their children. So, when preparing to pack your bags, it's crucial to check in advance whether your luggage meets the airline's size and weight restrictions for checked baggage and carry-ons, as well as to remember to save space for the extra items that will come home with you.

Children's liquids are an exception to the 3-ounce rule. The Transportation Security Administration (TSA) allows each passenger one quart-size bag of liquids and gels, including toothpaste, gel deodorant, and lotions. Each item must be 3.4 ounces or less, with medications and certain items for children being the exception. Infant formula, breast milk and juices for infants or toddlers, as well as ice packs to keep them cool, are permitted in higher, yet reasonable quantities through the security checkpoint. However, keep them separate from the items in your one-quart bag. Label medications and carry a copy of the prescription.

Bring multiple copies of important travel documents. It's a good idea to have color photocopies and digital copies of all important identification documents, including your passport, front and back of credit cards and health insurance information for you and the children. If you're traveling internationally, consider bringing a copy of your child's immunizations. Also have extra ID photos cropped to passport size in case you have to order a replacement at the U.S. Embassy or Consulate. Travel Leaders travel advisors also say to pack all paper copies or flash drives in a separate location for extra safe-keeping.

TSA PreCheck is free for children 12 and younger. When traveling domestically, having expedited clearance such as TSA PreCheck or Global Entry usually means you can skip the long lines at security checkpoints and not have to remove outer layers of clothing. Although Children ages 12 and under never have to remove their shoes or lightweight jackets, they also do not need their own TSA Precheck boarding pass since they can go through the TSA Precheck checkpoint with any qualifying adult with whom they are traveling. If traveling internationally, children under 18 do need to apply for their own Global Entry or Nexus status with a consenting parent or legal guardian.

Ease flight wait times. Dress young children in comfortable clothing, even consider footie pajamas and no shoes. If your child is young enough, give your tot a ride to the checkpoint and gate in a stroller. Though they will have to walk through or be carried through security, the stroller ride there helps to keep them in tow, and your stress low. You'll also save money as you can check the stroller or car seat at the gate, often bypassing the fees you'd pay at the ticket counter.

Work with a travel advisor if planning to visit a theme park. Winter, especially the days surrounding Christmas week, is a busy time to visit Walt Disney World® Resort, Universal Studios and other adventure parks. Travel Leaders travel advisors have access to special park discounts and tips. To ease long wait times for popular attractions, consider using Disney FastPass or Universal Express™ Pass during peak times. Bear in mind that lines are shorter first thing in the morning or late at night. Also, allow a travel advisor to book you at a Disney or Universal resort. If you do so, you gain extra perks, such as making your FastPass+ selections up to 60 days prior to check-in, allowing you access to the most popular rides earlier than most people.

Hit the high seas for family adventure. A cruise is a great way to vacation with family and friends without the stress of holiday meal prep, clean up and entertaining. To feel relaxed without overexerting yourself, skip an excursion at a port or two. If you take time to enjoy the ship while fewer people are onboard, you will avoid some of the hustle and bustle. When you do take a shore excursion, consider opting for the children to stay with the childcare service for one of your experiences. But don't leave the children out of all excursions. They will also enjoy the adventure and culture of other lands and the bonding time with Mom or Dad.

Relax at an all-inclusive resort. Escaping the cold weather by traveling with the family to someplace warm and tropical can be a relaxing way to spend the holidays, especially when it is spent at a family-friendly, all-inclusive resort. Whether you land in Mexico or the Caribbean, the convenience and value that comes without always pulling out your wallet can make winter travel less stressful. There are many excellent choices and a travel advisor can help you select the one that best suits your family, such as ones that offer features ranging from kids' clubs, water parks and family-themed entertainment to spas for the adults. Some, such as Palace Resorts with locations in Cancun, Playa del Carmen, Cozumel and Jamaica, still have holiday specials available.

Road Trips with Kids. Long road trips with children allow for many options, as well as the ubiquitous "Are we there yet?" refrain. Pack a kiddie bag that can stay within arms reach of young children who may want to grab their favorite book, electronic device, sippy cup or snack pack. Remember to also pack wet wipes and paper towels for easy clean up. Play music over the car radio that the child can enjoy as a family sing-along in addition to an option of personal music time with their own headphones or video player. Children also love the attention if a parent climbs into the back seat with them occasionally, if space allows. I Spy and tic tac toe are classic games children will enjoy. Finally, be sure to build in time to take breaks to enjoy scenic overlooks or small towns or other attractions you may pass along the way.

Source: Travel Leaders Network

Published with permission from RISMedia.
Bring a Pet Home for the Holidays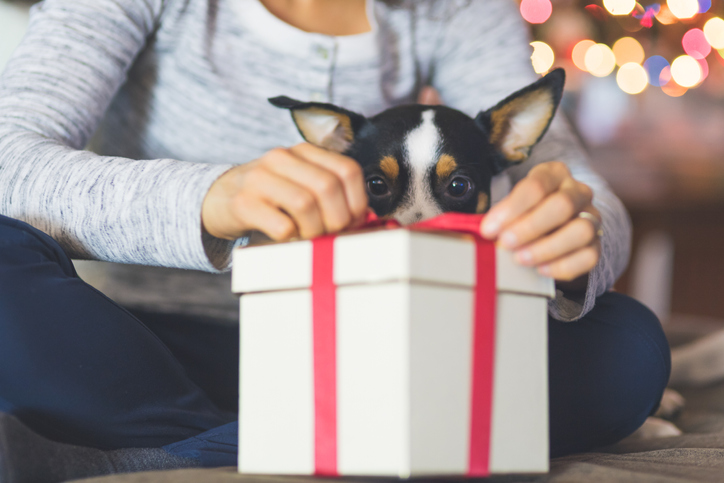 (Family Features)--The holiday season - and the lead-up to it - is a popular time to bring home a new puppy or kitten.

Consider these tips from the pet experts at PetSmart Charities to help make your new pet's adjustment to its forever home merry and bright.

Know that pet parenting is a lifetime commitment. That oh-so-sweet puppy or kitten stage only lasts so long, so be sure that you're prepared to give a lifetime of loving care. Nurturing the bond you create during the early months can create a foundation for lifelong companionship.

Consider adoption first. There are literally thousands of animals of all breeds and ages looking for loving homes. Consider adopting a pet that needs a home from a local shelter or adoption event.

"When you consider an option like adoption, you can make sure one less dog or cat is spending the holiday season in a shelter while also providing the gift of unconditional love to a furry friend in need," says David Haworth, DVM, Ph.D., president of PetSmart Charities, which helps find forever homes and families for more than 500,000 shelter pets each year. "As a way to make adoption more accessible, we work with local adoption partners to host regular adoption events at the Every Day Adoption Centers in nearly every PetSmart store nationwide."

Select an appropriate pet. Integrating a pet into your household, especially for a first-time pet owner, can take some work. It's important to consider factors like how often you travel, whether your work schedule will allow a visit home during the day for a potty-training puppy, and if you're willing to provide necessary care, such as daily brushing for a long-haired animal. Also consider whether you truly want a puppy or a kitten; an adult pet offers numerous benefits, such as potentially being house-trained already and being more resilient for play with small kids.

Be realistic about the big reveal. Picturesque as it may be, the classic image of a puppy or kitten making a surprise leap from a box under the tree isn't always as simple as it may appear, especially if kids are involved. Start by setting expectations with children so they don't startle their new pet with a burst of excitement that can be scary for a small animal. Rather than putting the pet in a box, consider bringing the pet home before the excitement of the big day, and instead wrapping up supplies like a leash and feeding bowl to place under the tree and putting a festive collar on the new pet.

Prepare for pet parenting. The sweet kisses and cuddles are fun, but a new pet requires some preparation. Stock up on items like age-appropriate food and toys. Look into training classes and find a veterinarian you trust for regular checkups. Also take time to pet-proof your home, removing items that may pose a health threat or create temptations for undesirable behaviors.

Source: PetSmart Charities

Published with permission from RISMedia.
5 Aging in Place Fixes Under $500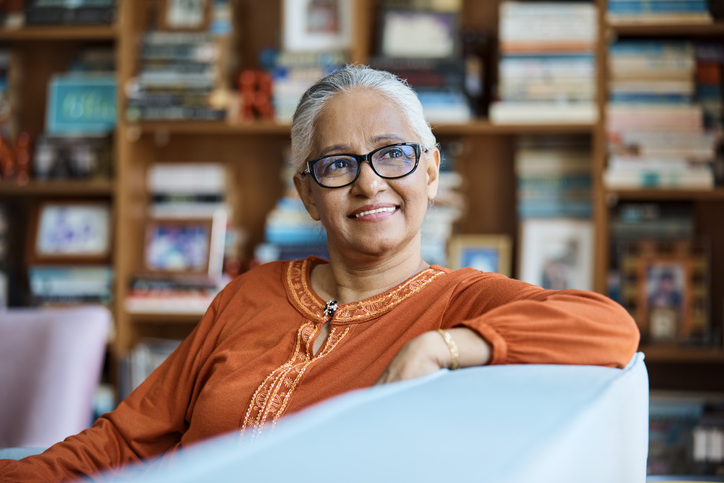 Recently, I learned that 100 percent of ER doctors surveyed across the U.S. say it's very important that families interested in aging in place invest in basic home safety modifications. Despite this, only 18 percent of adult children report they or their parents have made these modifications.

Home Instead Senior Care and Dan Bawden, founder of the Certified Aging in Place Specialists (CAPS) designation for the National Association of Home Builders, offer the following safety suggestions - all costing less than $500.

Replace wall-mount shower heads with handheld shower heads on a hose. Handheld shower heads are convenient and safe because a senior can use the device as a fixed shower head – adjustable to the proper height – or convert it to a handheld one.

Cost: Generally less than $100. With a plumber's help, could be up to $175 to $200.

Install grab bars near shower or tub. Seniors who have balance problems could be tempted to grab on to a towel bar or shower curtain and be at risk of falls.

Cost: Typically $30 to $60 for a good quality bar. With a pro's help, an estimated $175 to $200 per bar for parts and labor.

Convert to lever handle faucets. Water flow and temperature could be easier for arthritic fingers to control with a lever faucet versus one that twists on and off.

Cost: Usually between $170 and $250. Add about $150 to $200 for a plumber to install.

Add lighting to closets and pantries. Dark closets could not only be safety hazards, they could make dressing more difficult for seniors.

Cost: With attic access, a qualified electrician could install a light for around $250. The cost to add a battery-operated light is typically less than $25.

Add swing clear hinges. Narrow doorways could be difficult for walkers and wheelchairs to navigate. Replacing standard hinges with "swing clear hinges" allows the door to swing completely clear of the door opening adding 1.5 - 2 in. of clearance.

Cost of handyman or trim carpenter: About $150. A pair of these hinges generally costs between $20 and $30.

Published with permission from RISMedia.
Women's Winter Weather Wardrobe Tips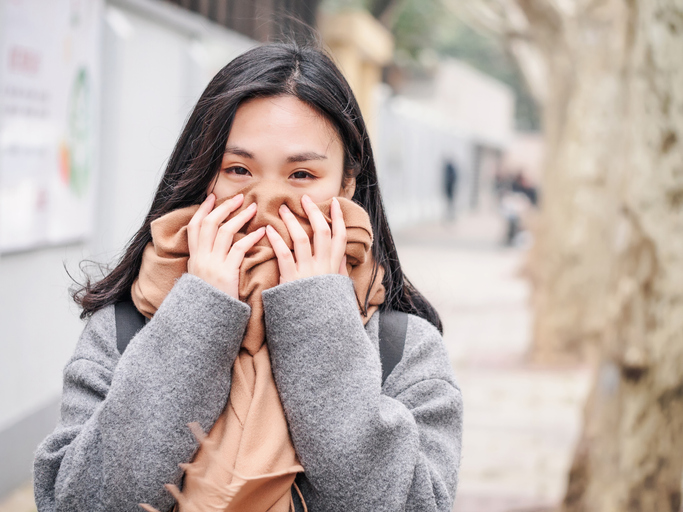 Fashionistas, listen up. There's no reason you need to forget all fashion due to winter weather. New York Fashion Stylist Christina Kelly shares winter styling tips to follow this holiday season.

Layers are your friend: While "layers" makes many people think of a bulky concoction of fabric, there are ways to properly layer your clothes for continuous comfort throughout the day without sacrificing your shape. Start with a thin, skin-tight layer, whether it's a thermal or a thin turtleneck. Next, throw on a sweater or button down as an intermediate layer. This layer is where it pays to be oversized if you're looking for comfort. Depending on the weather outside, you can add a cardigan or light jacket as a tertiary layer or skip right to a winter parka or pea coat, depending on the occasion. As for the bottom, add tights underneath pants for some extra warmth, and seek out insulated tights if you're wearing a skirt or dress.

Summer clothes and winter clothes are both clothes: Instead of locking away your prettiest summer dress every year, keep some of your favorite pieces out and incorporate them into your winter wardrobe. Have a nice summer dress you love? Layer it over a tight, high-neck sweater to add some warmth on top, along with some insulated tights and high boots, and you've made your favorite summer dress into a winter outfit. Summer tank-tops can use the same principles, paired with pants and some lower boots.

Break up with monochrome: Many people interpret winter fashion as "wear black from head to toe" without hesitation, and while there's merit to the monochromatic look, sometimes it's nice to add a little something more. Break up an all-neutral outfit with a standout accessory or outside layer, like a nice metallic belt or a pastel overcoat. This piece becomes the focal point of your outfit and transforms the same all-black outfit into a different, more unique representation of your style.

Keep your coat closed: There are many people who keep their coat open to show off the outfit underneath it, letting themselves shiver in the icy winds. Instead, close your coat, and define your waist with a belt or coat-tie. Adding a stylish belt can give your coat a new life and convince you to keep it closed at the same time. Leave showing off your outfit underneath for the indoors–your core will thank you later.

Invest in scarves you'll actually wear: Skip buying another cheap, thin scarf from the sales rack that you know will sit in your closet, untouched, all winter long. Look out for fluffy, soft scarves that feel no different than a cloud– you'll be reaching for one every day. Invest in a few of these high-quality knit scarves and your neck will be so warm all winter long you'll forget what it was like to feel a winter chill down your spine. Go for neutral colors that will go with everything in your closet, so you basically have an excuse to wear a small blanket to work.

Dressing for the winter time can seem impossible sometimes, but by using some of our tips above, putting together your winter outfit will be a breeze. You deserve to be warm and comfortable in your style through the whole holiday season.

SOURCE Christina Kelly

Published with permission from RISMedia.
Decking the Halls? 10 Safety Tips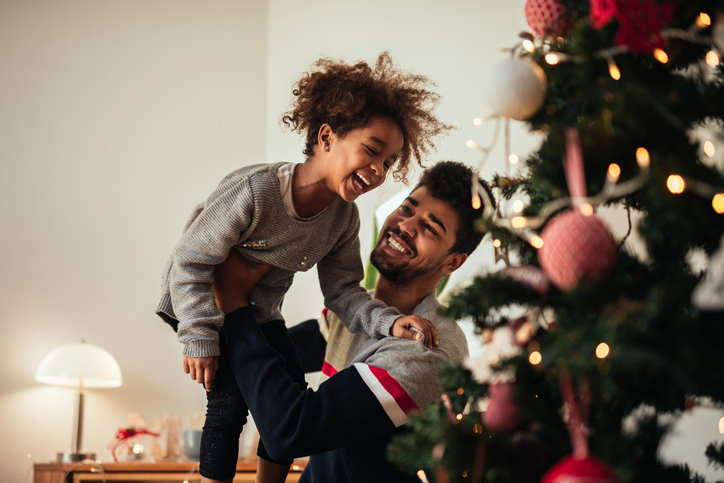 Decorating your holiday tree is a time for festive family fun. However, according to the National Fire Protection Association, holiday trees, lights and candles increase the risk of home fires during the holidays, and Christmas, New Year's Eve and New Year's Day being the top three days for home candle fires. To help, the American Red Cross offers the following 10 tips.

- Check all holiday light cords to make sure they aren't frayed or broken. Don't string too many strands of lights together—no more than three per extension cord.

If you are buying an artificial tree, look for the fire-resistant label. When putting it up, keep it away from fireplaces, radiators and other sources of heat.

- If getting a live tree, make sure it's fresh and water it to keep it fresh. Bend the needles up and down to make sure no needles fall off.

- If using older decorations, check their labels. Some older tinsel is lead-based. If using angel hair, wear gloves to avoid irritation. Avoid breathing in artificial snow.

- When decorating outside, make sure decorations are for outdoor use and fasten lights securely to your home or trees. If using hooks or nails outside, make sure they are insulated to avoid an electrocution or fire hazard.

- If using a ladder, be extra careful. Make sure to have good, stable placement and wear shoes that allow for good traction.

- Don't use electric lights on metallic trees.

- Don't forget to turn off all holiday lights when going to bed or leaving the house.

- Keep children, pets and decorations away from candles.

- If hanging stockings on the fireplace mantel, don't light the fireplace.

Source: The American Red Cross

Published with permission from RISMedia.
4 Questions to Ask Before That Remodel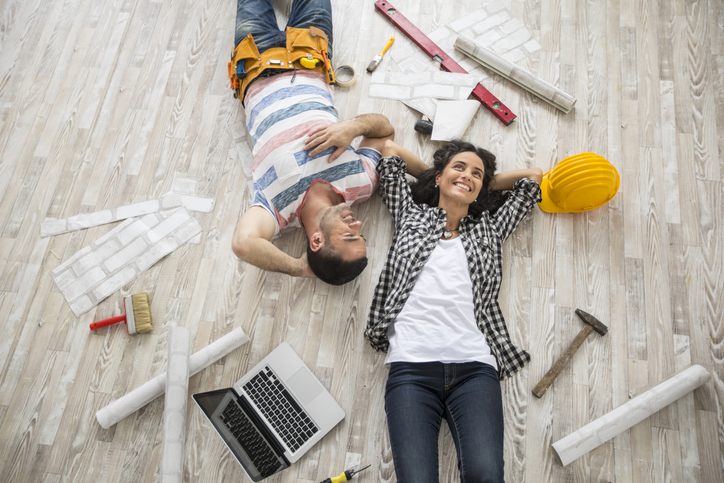 If this is the year that you're going to undertake some minor—or major—remodeling projects, we've untapped four critical questions to ask yourself before you start the project.

According to the latest blog from Paul Improta, president & CEO at Underwriters, Inc., as soon as you're ready to start tearing down walls and interviewing contractors, ask yourself these four key questions to make sure you're ready for the work—and excitement—to come.

1. What's my motivation?
Devon Thorsby at U.S. News & World Report points out that understanding the motivation behind your project affects how you apply your budget, how you'll prioritize tasks throughout the process, and whether you tap professional help. Start by getting an initial feel for the project by looking online, adds Leah Tuttleman, an interior designer certified by the American Society of Interior Designers and designer for Re-Bath, a full-service bathroom remodeling brand.

2. How flexible is my budget?
It's rare for your estimated cost to remain static over the course of a home remodel. As a rule of thumb, prepare to spend at least 10 percent more than you originally planned, Improta says. Also make sure to calculate labor and material costs, permit fees and any necessary increases to your home insurance coverage.

3. Which updates will increase the value of my home?
For good reason, kitchen and bathroom remodels make up the majority of home improvement projects. Homeowners who upgraded these spaces saw their home values increase 83 percent and 81 percent, respectively, according to the most recent Houzz and home study, and one third (33 percent) of kitchen renovators believe that their home value has increased by at least the full amount of the project cost post-renovation.

4. Can I do the work myself, or should I hire a professional?
Large-scale renovations will require expertise from a contractor, so do some research to ensure you're hiring the right people for the job, says Thorsby. If you don't know exactly what to ask potential electricians, plumbers or general contractors, Tuttleman suggests that if you can't describe what you want, find a picture of it. As for DIY projects, Improta says to be sure that you're equipped to do the work safely so that you don't wind up making mistakes that will cost you more in the end.

Published with permission from RISMedia.